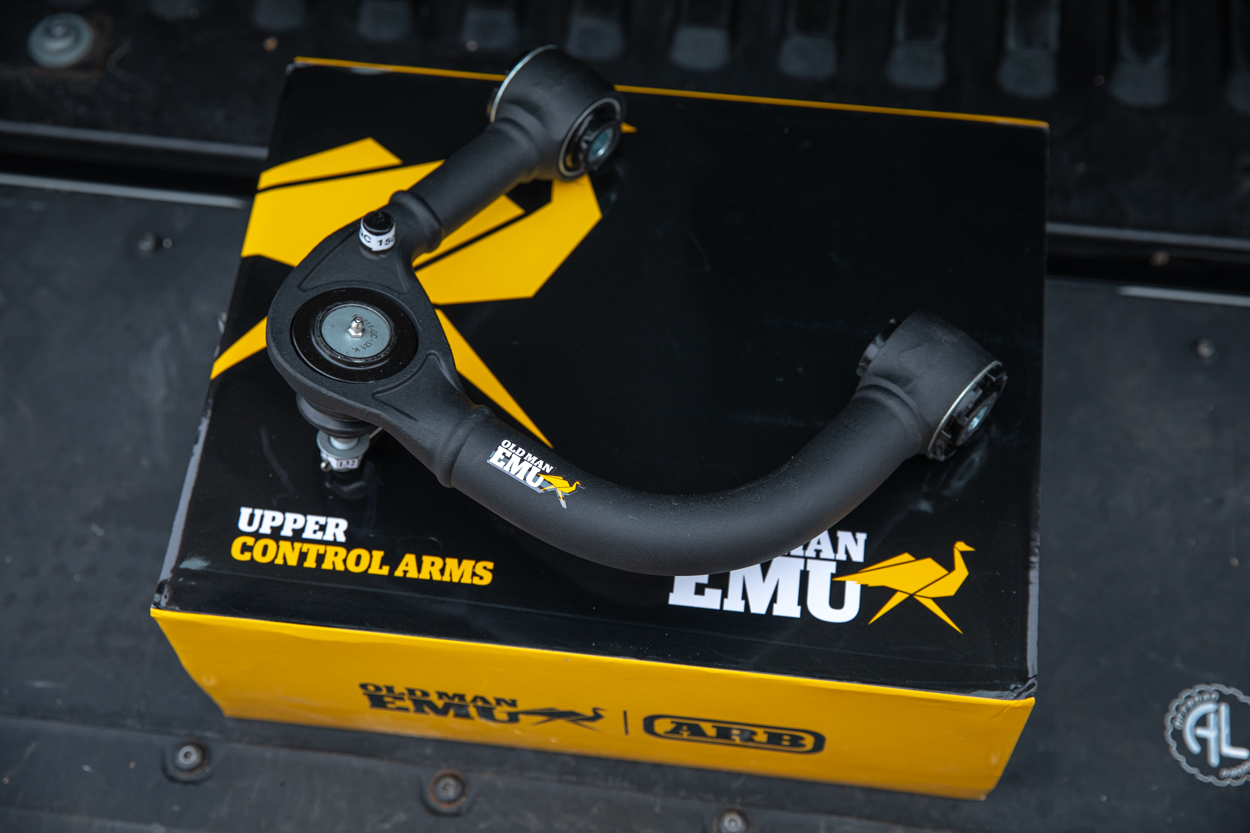 High-Quality, Cost-Effective UCA Upgrade For The Toyota Tacoma – Detailed Overview + Product Highlight
Disclaimer. When I built my first truck years ago (3rd Gen 4Runner), I didn't really know what I was doing (like most of us). I just bought the first lift kit I thought was quality and a good deal. Then we installed it on my truck, and like clockwork, the alignment and drivability issues started. The vehicle didn't handle well, and it was a nightmare trying to get the alignment numbers not just within spec but to a spec that was better suited for a lifted truck. Fast forward to today, and I understand the need for UCAs.
In this post, I'll highlight what might be one of the best options for upper control arms for the Tacoma. ARB's suspension division is called Old Man EMU (OME). I don't think ARB/OME needs too much introduction – it's a trusted parts manufacturer with decades of experience in off-road and overland. Their reputation is great but equally as important; they sell a set of UCAs that is one of the most well-priced options available today. Let's take a closer look at why you should strongly consider adding these to your rig.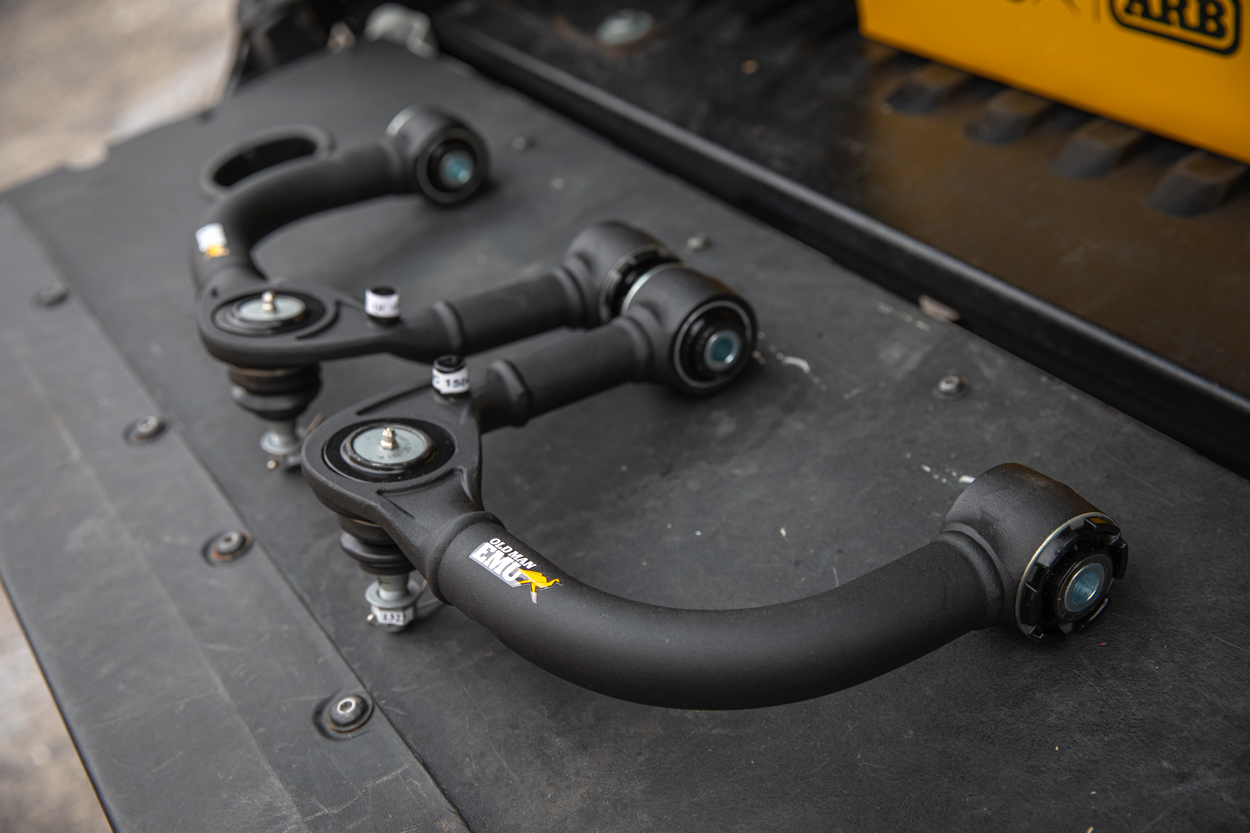 I added these control arms to a complete BP-51 lift kit from ARB/OME. This is one of the most reputable and reliable suspension systems you can throw on your truck – so why wouldn't the same go for the complementary control arms? In the past, I've run two different OME Nitrocharger suspension systems. Both were the more entry-level Nitrocharger kits, so considering that my build had outgrown the basic kits, it was time to upgrade to the BP-51.
ARB OME UCAs for Toyota Tacoma
Current Promotion – Up To 50% Off UCAs! – Through 12/7/22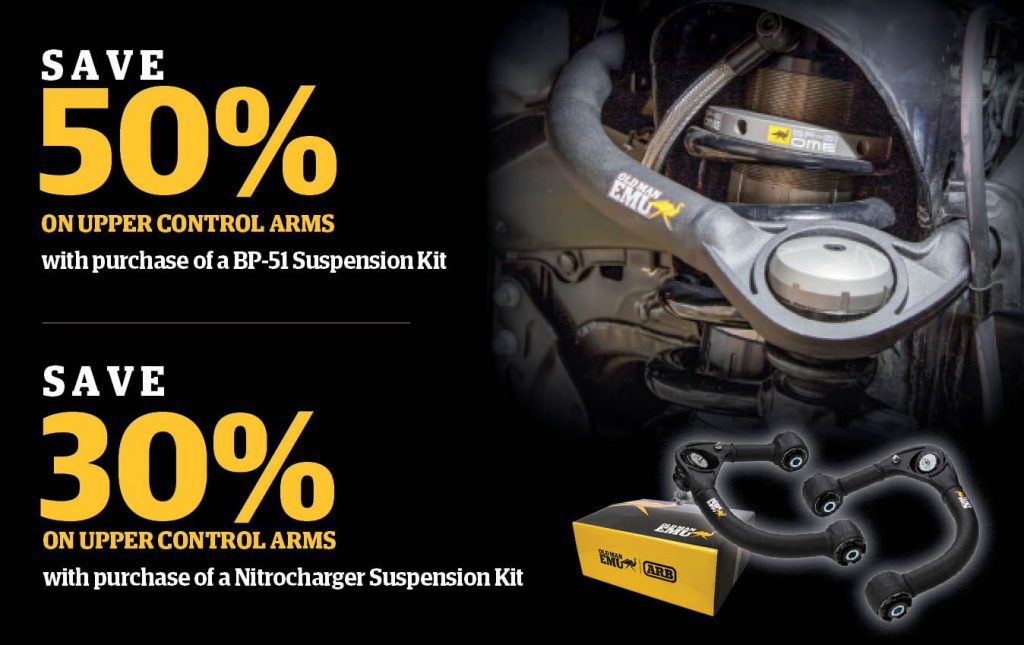 ARB is running a great promotion for these control arms for the dates mentioned above. With the purchase of any Nitrocharger kit, you get 30% off the UCAs. Even better, with the purchase of any BP-51 kit, you get 50% off a set of UCAs. That's a max savings of up to $300 – not bad!
Find It Online
Nitrocharger Tacoma Lift Kit
BP-51 Lift Kit For 2nd & 3rd Gen Tacoma: Check Price
ARB OME Upper Controls Arms (UCAs) For 2nd & 3rd Gen Tacoma: Check Price
Why Upgrade Your UCAs?
Due to the nature of the IFS front suspension in the Tacoma, lifting your truck can have undesired but expected side effects. The factory control arms are really only designed to operate within a specific ride height. When you lift your truck, you are dramatically altering the operating geometry of your suspension. We primarily see this affecting the caster and camber regarding alignment. Please have a look at the link I've included below to learn more about alignment terms.
When lifting an IFS truck, we see that the caster and camber are altered far outside the recommended range. After a lift kit is installed, you typically see lots of positive camber, decreased caster, and your toe pointing outward. Without aftermarket control arms, getting these numbers back into spec is difficult, and the ride quality suffers. Not to mention poor tire wear. Aftermarket control arms are designed specifically to bring the geometry of the front end back in a manner that maximizes your ability to get the alignment within spec. They also help to decrease the stress that the suspension will experience.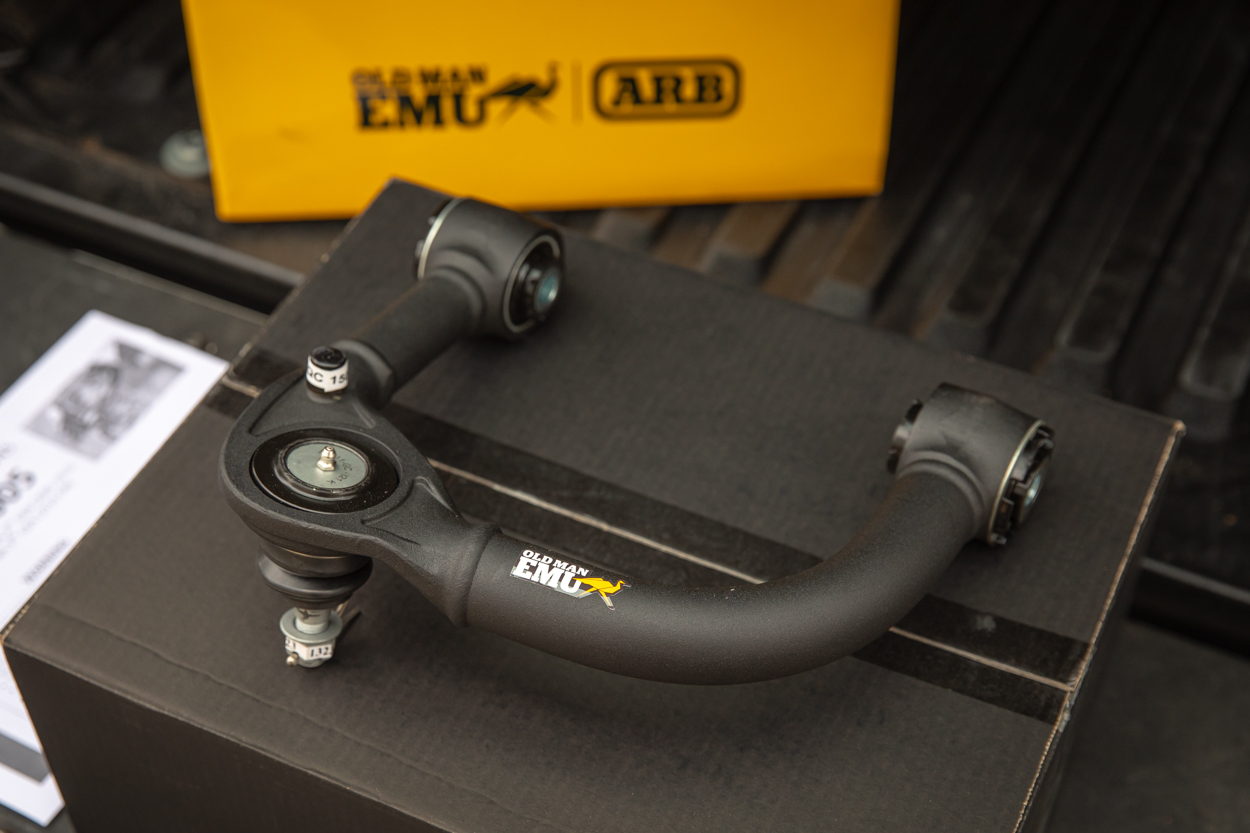 What's the point in spending all that money for a solid set of aftermarket coilovers without compensating for the weak points and adverse effects? Adding a solid set of UCAs like those seen here ensures that your lifted Tacoma performs as good, if not better, than the factory setup.
Ultimately, upgrading your control arms improves ride quality, increases wheel travel, further beefs up your suspension, allows more proper alignment specs, and potentially decreases the amount of rubbing that your tires experience. Considering the headache of not upgrading them, you really want to do it right from the beginning and get yourself a solid set of UCAs.
UCA Features & Specifications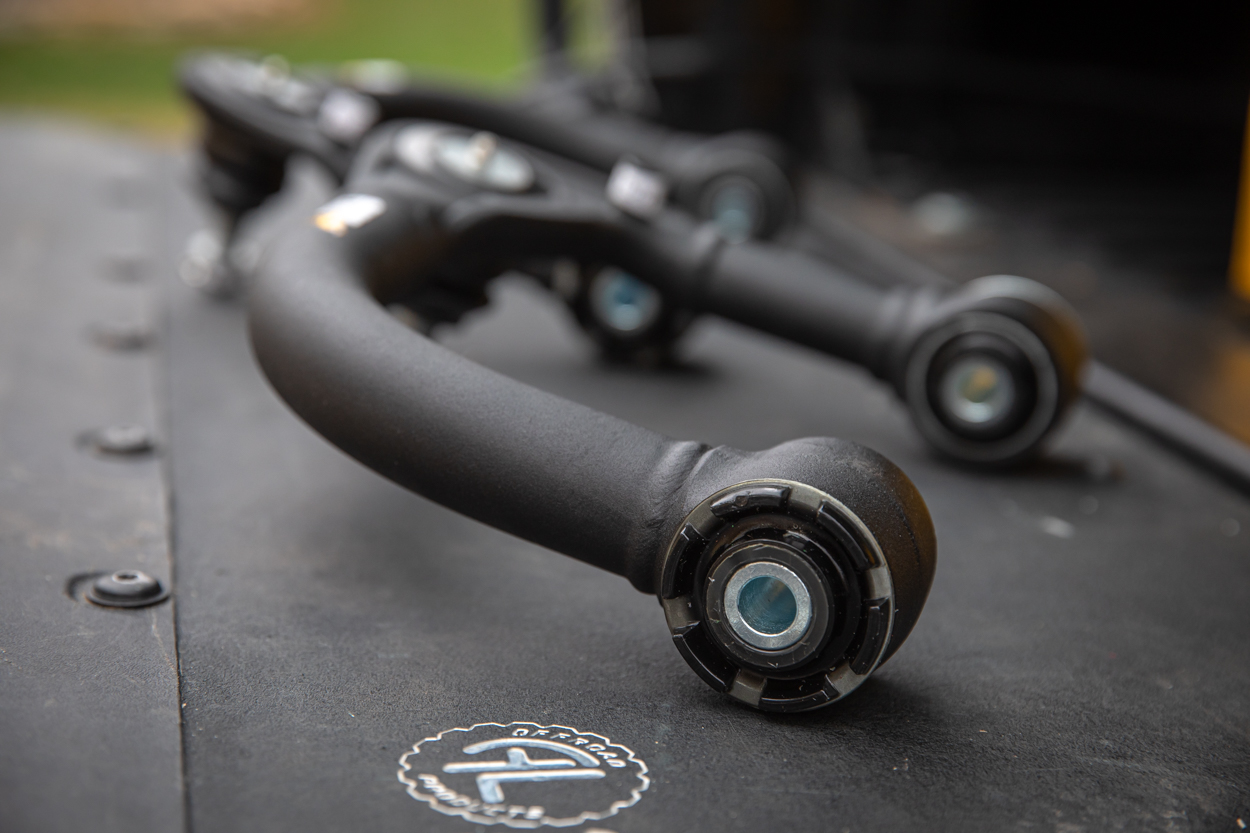 These UCAs are surprisingly loaded with features and specifications that you would typically expect to see at a much higher price point. Let's run through the most important and relevant ones.
To start, we see that the ball joint is upgraded with a heavy-duty, greaseable ball joint that sits in a forged housing. The pivot joint that houses the bushings is also forged. Having forged steel in these locations ensures that we see maximum strength in the areas that experience the most stress.
In addition to the forged components, OME supplies a protective cap for the ball joint. The bushings in the pivots are called GIIRO bushings. These bushings pivot freely, don't require greasing, and are as maintenance-free as a set of inner pivots can get. Just install your UCAs, and you can forget about the pivot joints. Not something you can say with many options on the market.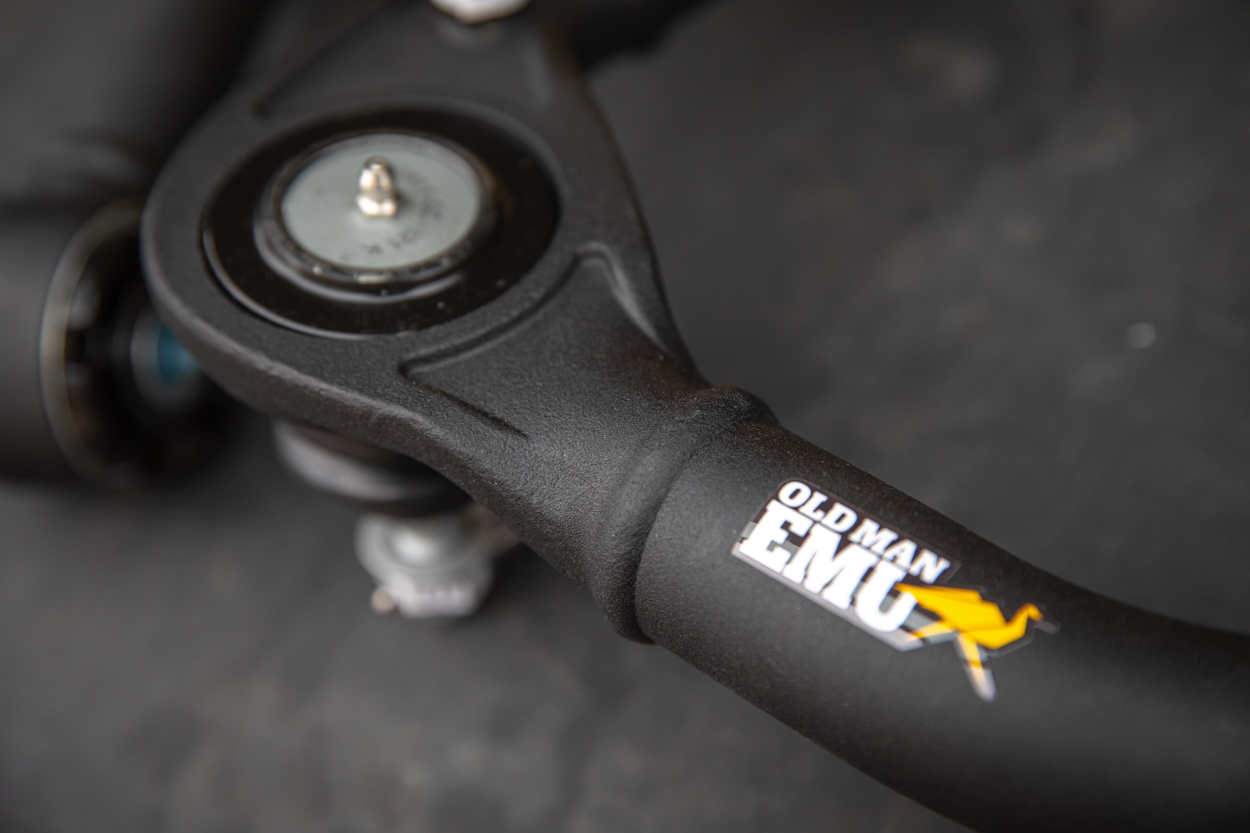 As previously mentioned, these control arms are helpful in getting (mainly) your camber and caster in a more favorable spec. The arms have a mount for the factory ABS lines as well. A really awesome feature, which will be great in harsh climates, is the Integrit powder coat. This finish has a rough, tough texture that seems to be of a very high quality.
These arms come packed very securely in pairs and have come with a dedicated guide to help with installation.
Why Buy The ARB OME UCAs?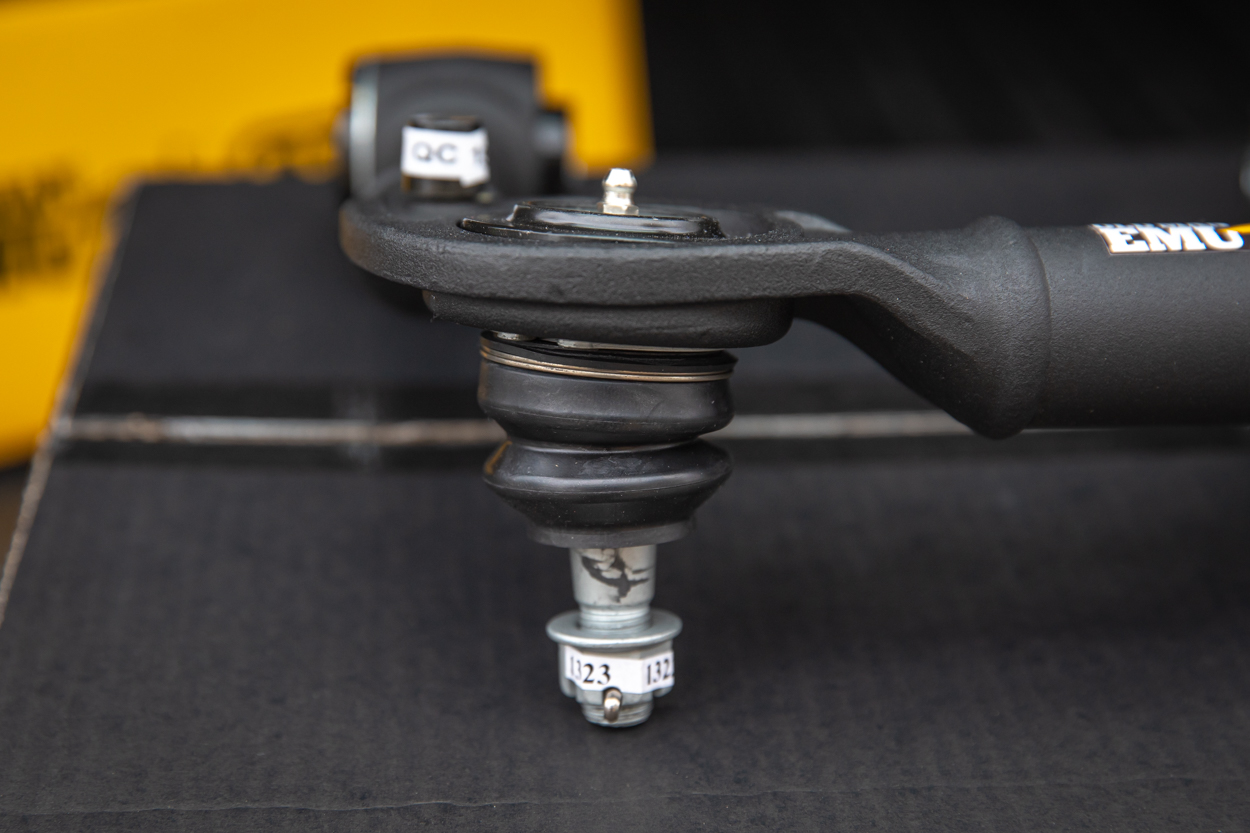 To start, the price really can't be beaten. At right around $600 (just under when you purchase at Mudify.com), these control arms are one of the most affordable options that you can buy for your truck. After seeing the features and specifications in the previous section, you can tell that the lower price point doesn't mean ARB skimped on the design, material quality, or otherwise.
If you happen to catch them as part of the promotion I mentioned at the beginning of this post, then the deal is unbeatable. In any case, especially when considering the alternatives and how expensive they can get, the ARB/OME choice is pretty clear. And you can bet the customer support will be outstanding. I have had nothing but positive interactions with ARB when it comes to warranty issues or product malfunctions. If one thing is for sure, I have never heard them deny a reasonable request.
So if you're in the market for a set of UCAs, I highly recommend taking a closer look at these.
Final Thoughts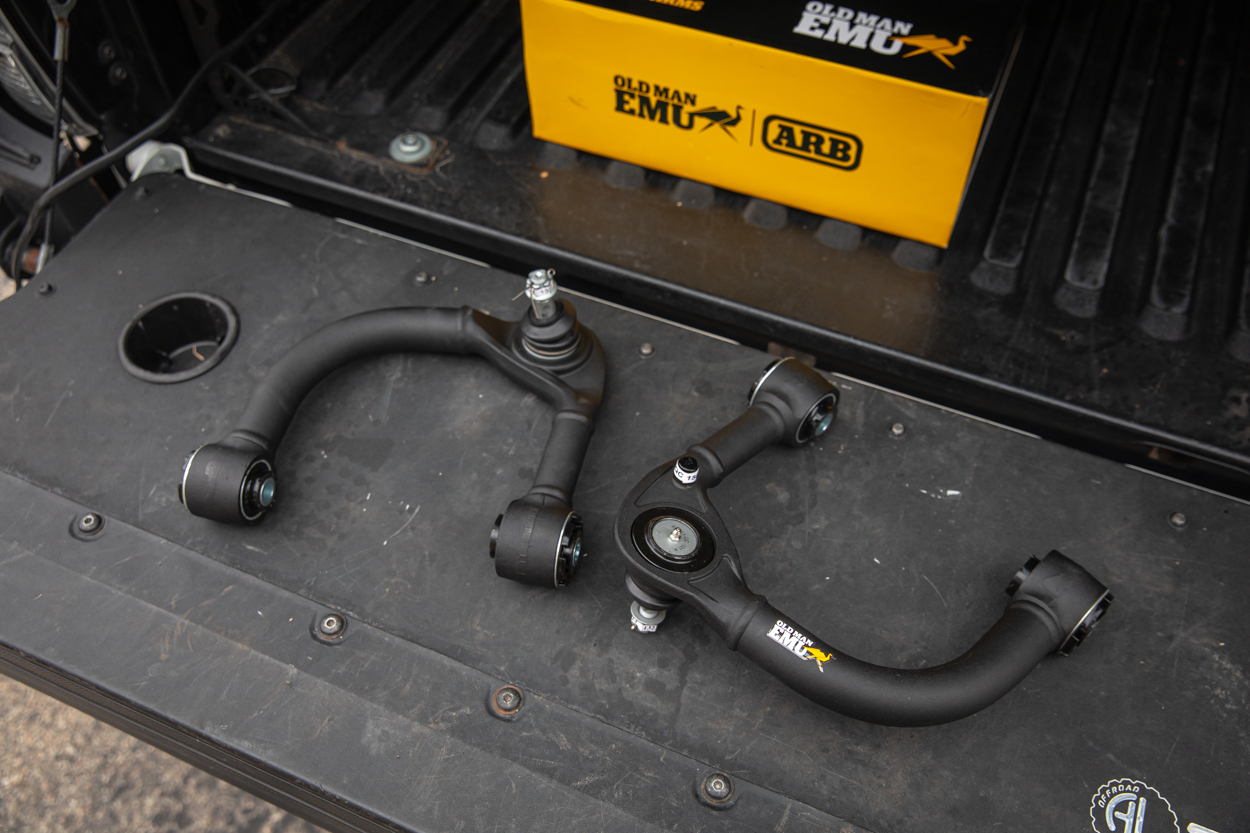 I feel like my posts are usually pretty thorough, so it's always tough for me to figure out what I can add at the end of a post. I guess the key takeaway here is how feature-packed these control arms are at this price point. Not only that but from what I've heard and seen, reliability and customer support are always there with ARB. So the real question is, what are you waiting for? If you need UCAs – these are an excellent choice.
I will update this post once we get everything finalized with the installation and alignment to report on how the kit handles as a whole after more testing.
Let me know if I missed anything in the comments!