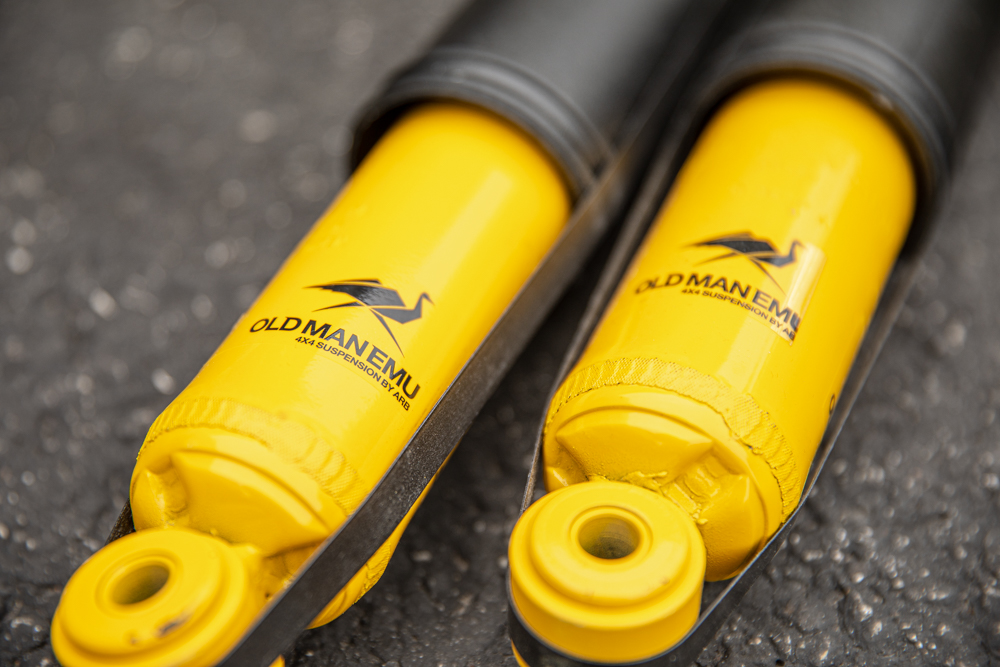 ARB OME (Old Man Emu) 2-3″ Suspension Lift Kit with Nitrocharger Shocks for 2nd & 3rd Gen (2005+) Toyota Tacoma – The Most Complete & Longest Term Review Ever!
Lift kits. Is there anything more fundamental when you want to modify your truck for the outdoors (or just for show)?
Speaking of fundamentals, everyone always asks which lift kit to get. There are lots of options. We covered the most complete lift kit guide you've likely ever seen for the 2nd & 3rd Gen Tacoma. If you want the full scoop on Tacoma suspension, check out our Top Lift Kits post.
If you've already done some basic research, you've likely already heard of Old Man Emu (also known as OME). OME 4X4 Suspension is ARB's division that handles lift kits. They offer two main options for the Tacoma; a more entry-level and budget-friendly lift kit, like the one I'm going to cover here, and then they have a top-tier offering, the ARB OME BP-51. The BP-51 is an epic kit. But it comes with a higher price tag. Check out our post on the BP-51 kit here.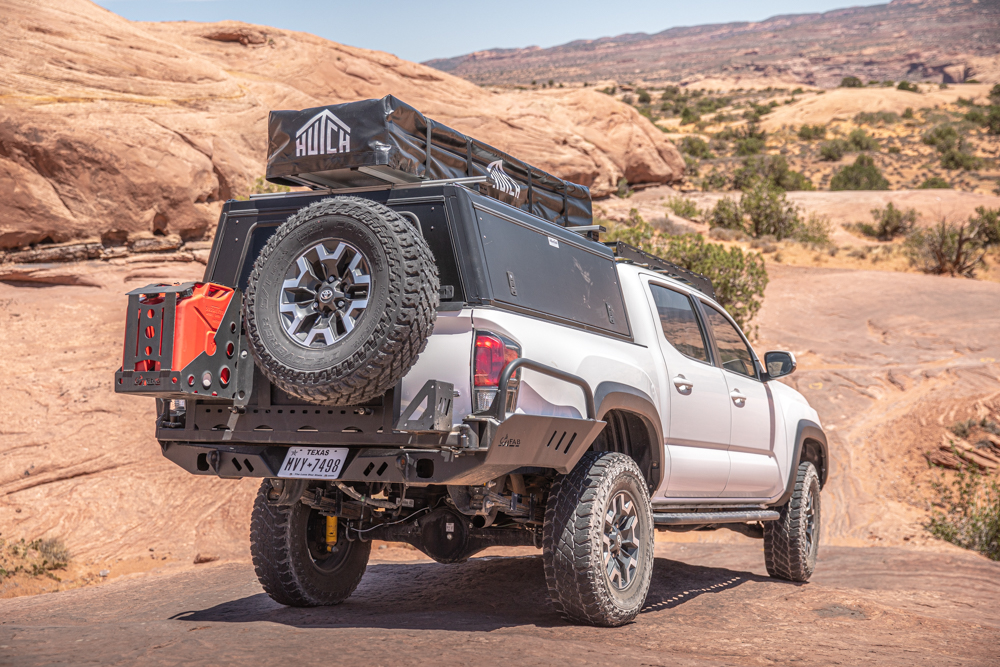 For now, let's focus on this cost-effective option, which my truck has been running (in two different variations) for 50,000 miles. So, this is likely the most complete post you'll read on this kit to date… and maybe ever. Through every terrain you can imagine, I'll do my best to explain why I think this kit is an incredible value, and I believe it will be sufficient for 95% of Toyota Tacoma owners out there.
As with many items, this kit works for both the 2nd & 3rd Gen Tacoma. This post will just focus on the 3rd Gen.
Find It Online
Nitrocharger Lift Kit For Tacoma
ARB OME Lift Kit for Toyota Tacoma
Quick Overview & Features
The kit has a variety of options to suit your truck. Let's break them down one-by-one:
Front Coils
2887 Light Load (factory weight): Creates 2″ lift

2888 Medium Load (100-200 lbs): Creates 2.5″ lift

2886 Heavy Load (200 lbs+): Creates 2.5-3″ lift
Front Shocks
OME-90021 – Nitrocharger Sport Shocks – Softer Valving
OME-90000 – Nitrocharger Sport Shocks – Firmer Valving
Rear Leaf Springs (if ordering from YotaMafia)
51100 Icon Add-A-Leaf – Light Load (factory weight): 1.5″ lift

EL111R Standard Dakar Leaf Pack – Medium Load (100-300 lbs): Provides 2.5″ lift

EL112R Heavy Dakar Leaf Pack – Heavy Load (300 lbs+) Provides 2.5-3″ lift
Upper Control Arms (recommended, but not required)
Additional Options (recommended, but not required)
My Setup/Configuration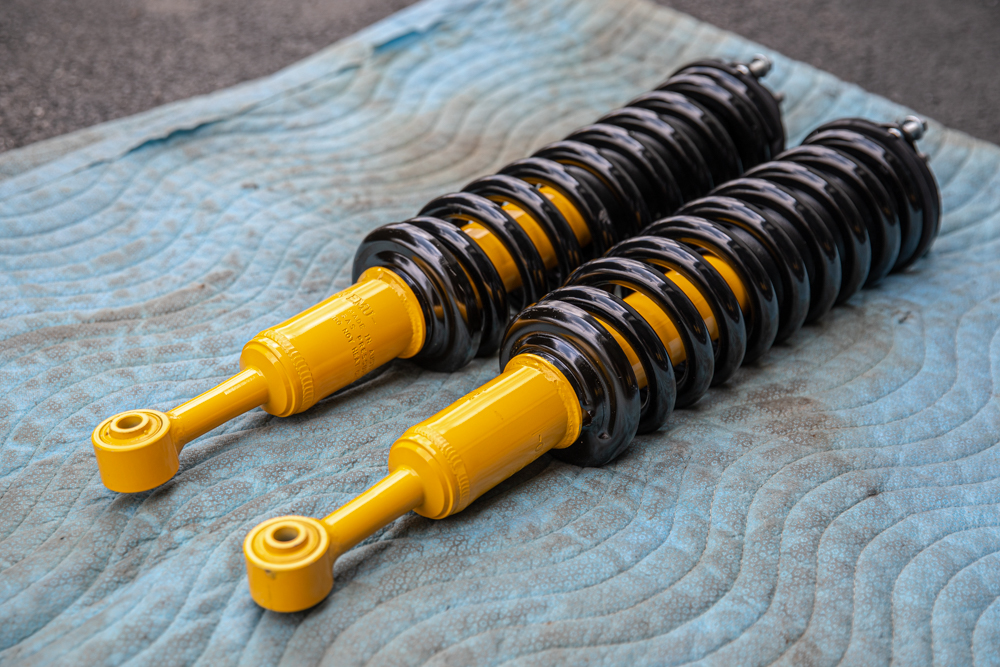 Before I continue, it's worth noting my current setup. The reason my truck has had 50,000 miles of experience with this lift kit was because I had purchased my truck used. Although it already had a variation of this kit, it wasn't geared for as much load in the front.
Weight was drastically added to the truck with an AreaBFE RTT, an RRW front bumper, Lightforce LEDs, and a Superwinch.
So after running the kit for about 25,000 miles, it was time to upgrade. I was satisfied with the overall performance, but before I moved onto a full-blown adjustable coilover with reservoirs, I wanted to see what the OME kit was able to handle.
My Full Suspension Configuration
2886 Heavy Load Front Coils

OME-90000 – Nitrocharger Sport Shocks – Firmer Valving
EL112R Heavy Dakar Leaf Pack
1″ Aluminum Rear Leaf Spring Spacer Block
Having a fully loaded truck with everything from a topper shell, RTT, rear bumper, sliders, front bumper, skid plates, winch and tons of lights, I really needed the toughest suspension OME had to offer. I would also like to mention, this truck is and has been my daily driver since I bought it. I put a lot of miles on during my commutes, so I needed something that would give me a relatively comfortable ride.
50,000 Miles – What's the Verdict?
I'll admit it; I went straight to a rad, high-end adjustable coilover setup on my last build. In the build before that, I didn't go top of the line, but I added a mid-grade adjustable coilover. After having run this particular kit, I can confidently say I've got some experience in each category.
When I first picked up my Tacoma, the truck already had some modifications. Rear bumper, sliders, topper, tires, and of course, a lift kit. The truck was purpose-built to cruise backcountry roads safely and effectively, and from the very beginning, I had no issues. And then came some more technical trails, like Hell's Revenge in Moab. This was on the second day of my ownership.
Now, I'm not saying that Hell's Revenge is an incredibly difficult trail, but it exceeds what I see most trucks and owners willing to try and conquer… at least in the beginning. The vast majority of Tacoma owners aren't necessarily looking to rock crawl and beat the daylights out of their rigs.
In any case, this kit can hold up to both overland trips and more technical off-road trails, if need be. I was able to wheel Hell's Revenge with little to no problem. If anything, the skinny 33's the truck was running were the most limiting factor.
Personally, I found myself always wanting to do more and more technical trails. Although not marketed as a rock-crawling lift kit, I'm here to tell you, it certainly can hold its own. I'm sure it would do even better if my truck weren't super heavy. On long trips, we carry A LOT of weight. While the new suspension has performed very well, the extra weight certainly makes things more difficult (not that the lift kit can make a massive difference there).
Anyway, after swapping the kit my truck came with for the new setup (mentioned above), I was super stoked. The firm valving makes the truck super responsive, albeit, a bit more firm than my previous setup. This does not bother me and was partially my intention since I believe it to positively impact my ride, both on and off the trail. For maximum travel, I'm also not running a sway bar in the front. The firmer valving and heavy coils help to reduce lean and improve stability.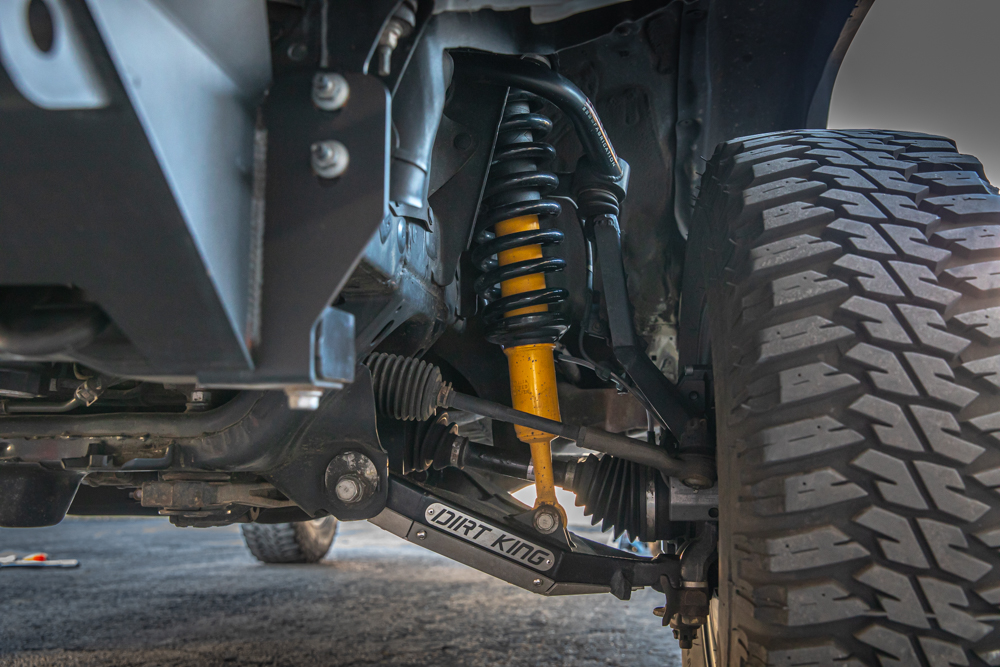 In terms of performance, this kit provides exactly what I would expect in this category; improved driver comfort, improved vehicle control, and as mentioned, increased stability.
The heavy front coils handle all of the weight of my front end without blinking. And, it's a pretty heavy front end. I would guess it weighs an additional 225 lbs, or so. The truck handles dips and uneven terrain very well. For the price point, I can't even say anything bad about them. In terms of the rear Dakar leaf pack, it's another excellent choice. The heavy option works well, even with a FULLY loaded down truck. They do get squeaky after a while, which comes and goes depending on the humidity, cleanliness, etc.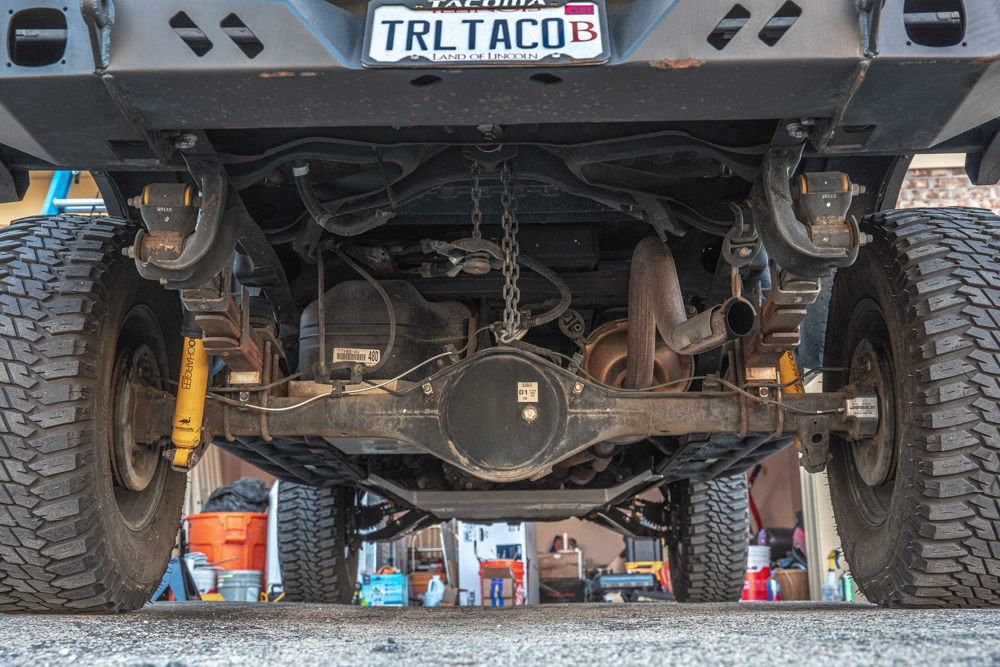 I did add a 1″ aluminum spacer though because I wanted to maximize the lift I have, and the leaf springs have quite a few miles on them now. I love the stance. If I was going to run this kit in the long run, I would add a front top spacer/shim for another ~.5 inches of lift.
Final Thoughts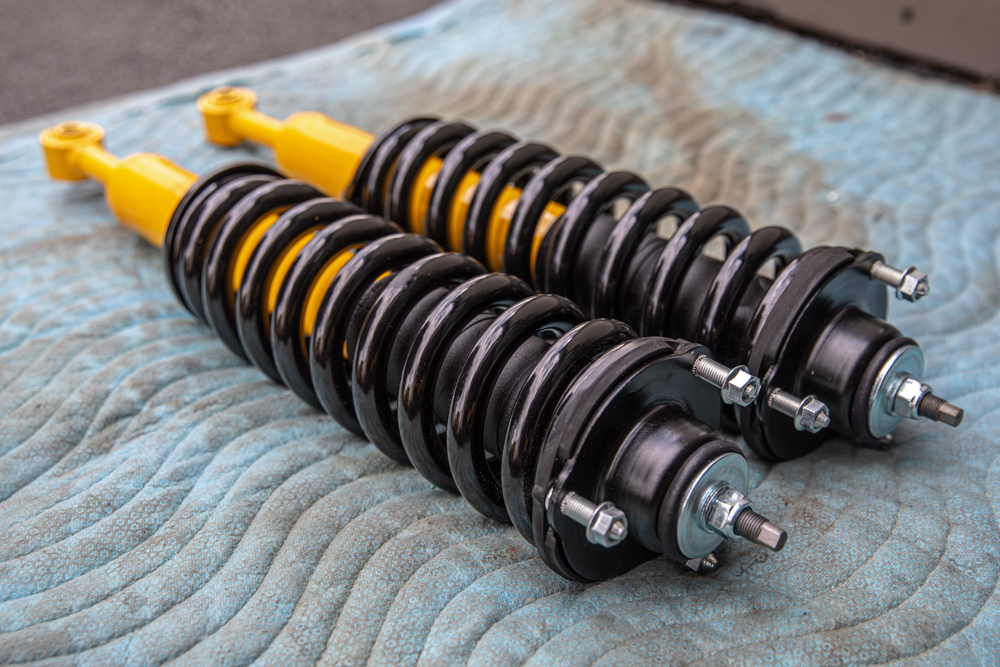 To quickly summarize…
This kit is relatively affordable and backed by ARB. That should already make you feel good inside when pulling out your credit card to purchase. In all of my experiences, the support and any warranties offered by ARB are beyond excellent.
The large range of options allows you to tailor a kit that will work perfectly for your wants and needs. This lift kit is backed by years of experience in the harsh conditions in the Outback. The drivability and overall performance are great. I would truly recommend this kit to anyone.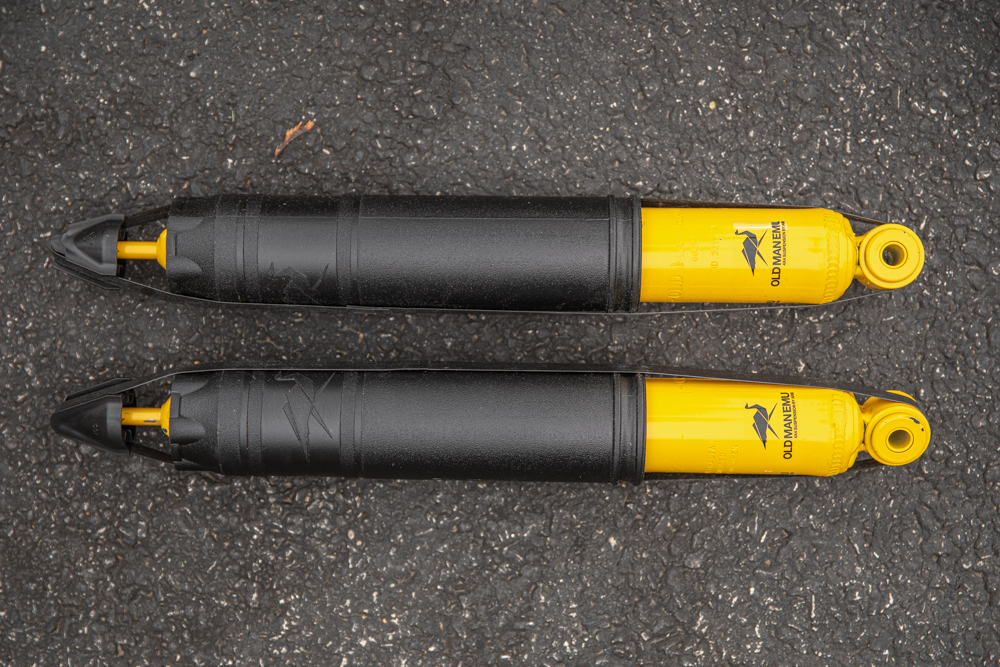 Are high-dollar lift kits worth it? That depends. If you're willing to shell out the big bucks, then I guess buy once, cry once. Especially if you're new to the off-road/overland scene, this is probably one of the best introductory kits that you can grow with and even use over the long term. My biggest reason for this statement was my personal experience, where I pushed the kit through countless scenarios and obstacles, over thousands of miles, without any issues.
Hopefully, this article was able to help steer you in the right direction. Again, considering my experience, and high expectations for the products I'll run on my truck, I can confidently say that this kit will meet or exceed your requirements. So, keep this one in the back of your mind, and let me know if I missed anything.