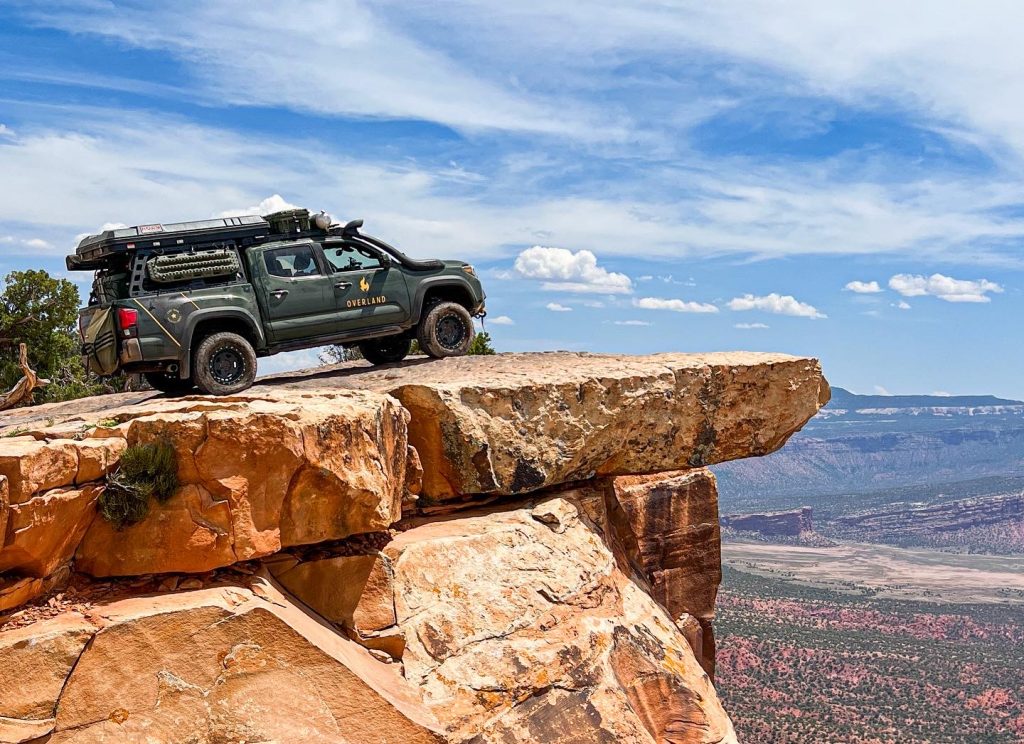 There & Back Again, A Chef's Tale: Long-Term Review & Overview Of The Weatherproof ARB Elements 63 Quart Fridge + Freezer
"One does not simply walk into Moab. Its red rocks are guarded by more than just orcs." Or something like that. Queue a whole post with a LOTR spin on it… lol.
Picture this. A 7-month young Army Green Toyota Tacoma that still has a new car smell, adorned with freshly installed suspension, wheels & tires, bumper & winch, new roof & bed racks loaded down with gear, and a never-before-slept-in rooftop tent.
In the bed are a brand new PullKitchen and two ARB Elements fridges filled to the brim with luxurious grocery items that only a fancy chef (or one basic hobbit) would have. Oh wait, you don't have to think about it; just look at the picture above.
Several months ago, I picked up the ARB Elements fridge + freezer for my overland build. Here is my long-term review. Check out my initial impressions and review here.
Find It Online
ARB Elements Long-Term Review
ARB Elements Features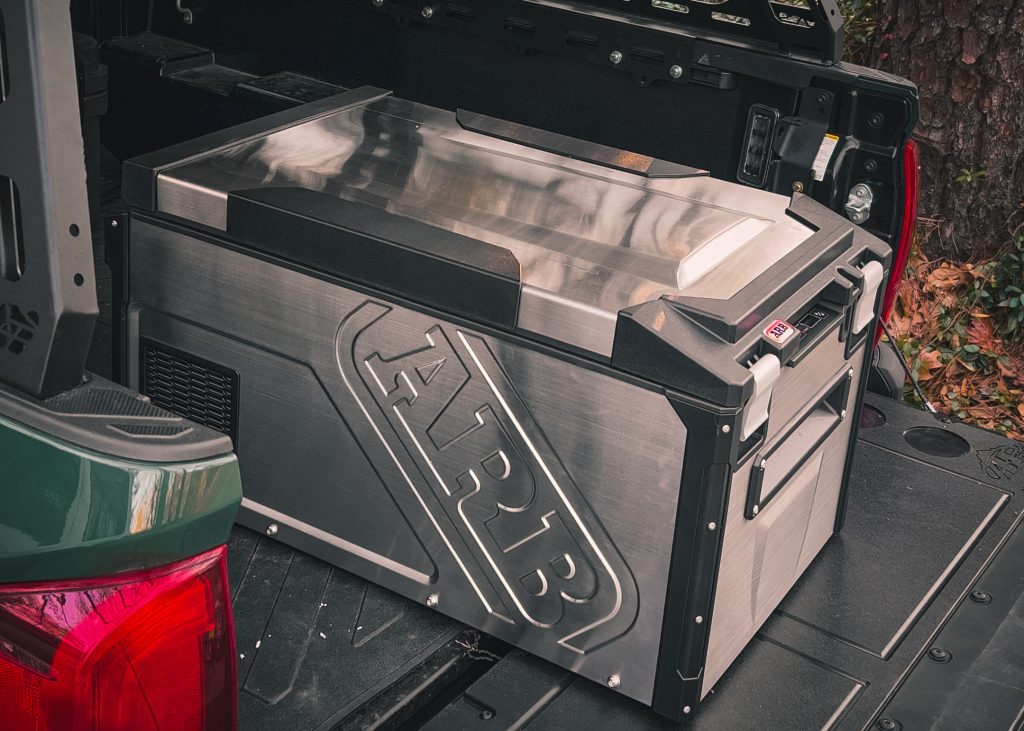 If you've read the initial impressions/review of the ARB Elements, you'll be familiar with all that it has to offer, but here are some Cliffs Notes from the original post…
Impenetrable Mithril Armoring
Did I say mithril? I obviously meant the Dwarven-crafted 304-grade stainless steel, ASA UV-resistant plastic, and anodized aluminum components that make this fridge weatherproof.
Over six months of rain storms, trail dust, mud, Mississippi pollen, and whatever insane sand and dust storm we endured at Overland Expo Mountain West haven't affected its performance. I'm pretty sure Saruman the White's worst weather spell couldn't stop this thing. After a long journey through Middle Earth, I simply give the fridge a power washing when I wash the rest of the truck.
The rugged construction also takes a beating on the trail; trust me, I know. When you're continuously slamming the bumper and hitch of your Tacoma on the rocks of Moab until you've reached the brink of madness, everything within the Elements stays secure and cold. The fridge itself can securely mount using the ARB fridge slide and tie-down straps made specifically for the Elements. I've yet to find an angle or degree of pitch and roll that has affected the compressor in any way. What ancient magic is housed inside this thing?
Ironclad Security
The ARB Elements fridge boasts some of the toughest security on this side of the Anduin. Aluminum latches, a padlock recess, and the secure tie-down kit keep unwanted creatures from accessing your precious cold beer and groceries.
The Elements even sports a touchpad-activated magnetic locking mechanism. This allows you to program your own 4-digit code to access your provisions and the control panel for temperature, voltage, and more. As long as you remember your code, you won't need to answer any riddles, speak in ancient Elvish tongue, decipher any moon letters or wait for thrush to knock with the last light of Durin's Day.
That is, unless the mechanism fails you, but more on that later!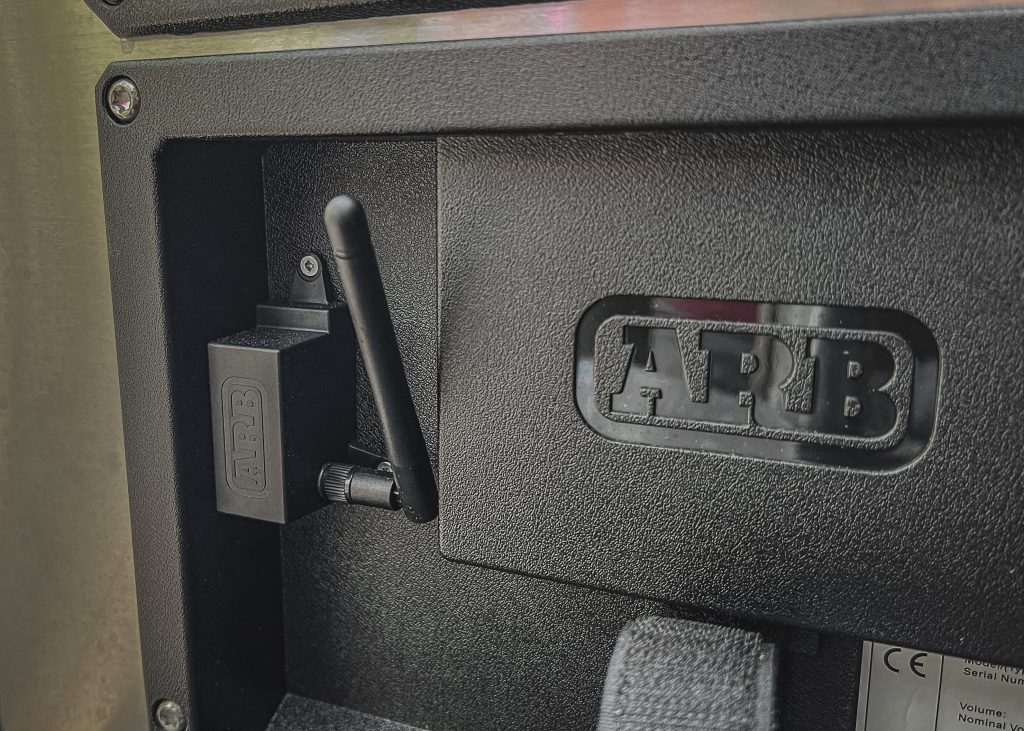 Magical Tech
This fridge is loaded with features that could have only been created by the wisest and craftiest of elves. From the touchpad display and magnetic locking mechanism to the singular gas strut that can hold the lid open at any desired angle from 0-90 degrees, this fridge/freezer does it all.
Oh wait, did I just say freezer? Yup. The temperature of the Elements can be set anywhere from 50 degrees to -8. Minus eight, that's colder than Morgoth's deadly gaze. You can also monitor the temperature and voltage of your fridge remotely using the ARB Fridge Connect system.
The ARB Fridge Connect is super simple to install. It comprises a small box that plugs into the back of the fridge and secures with two small screws. It sports a short-range antenna that speaks to your phone in the ancient language of Bluetooth. Wizardry!
Dealing Out Judgement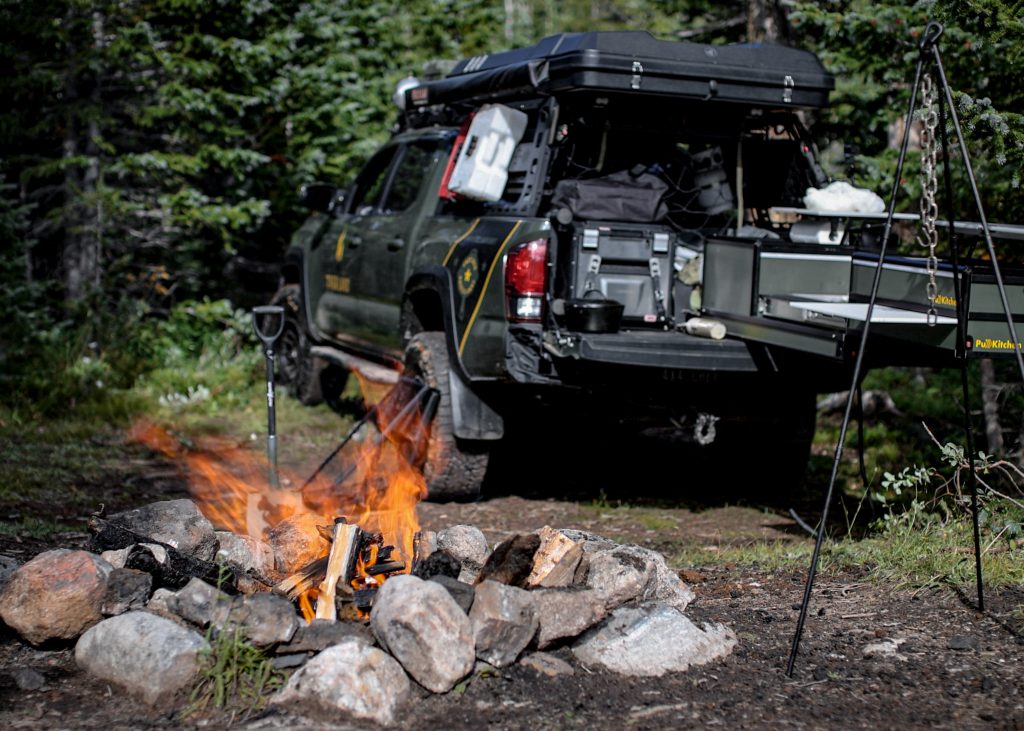 Over the course of ownership of the ARB Elements fridge, I have traveled 20,000 miles with it mounted in the back of the Tacoma and powered it 24/7.
It has followed me through distant lands spanning 15 states and has seen a multitude of elevations from sea level in Mississippi to 14,115 feet at the summit of Pike's Peak. It has been through the desert, forests, canyons, water crossings, and snow-capped mountains. Thunderstorms, gusts of wind and dirt and dust, outdoor temperatures ranging from below freezing to a scorching 113 degrees in the Arizona sun – nothing seems to phase it. It simply endures.
With 63 quarts of icy cold storage capacity, I have managed to feed hundreds of Overland Expo attendees using both of my fridges. For you math nerds, that's a combined total of 126 quarts. Plus, I still had room for frosty ales.
What I Like About The ARB Elements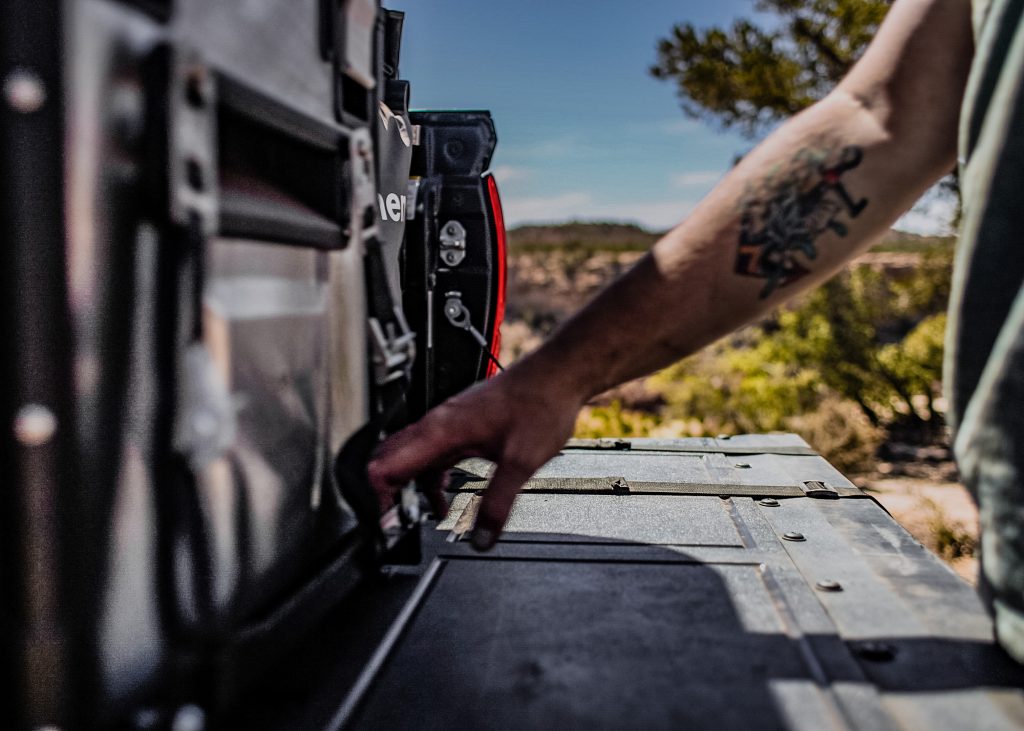 So what do you like about the ARB Elements fridge? Plenty. It's a fantastic fridge! Being a chef, there probably isn't an overland fridge out there that can pull off everything I need. However, this is by far the best fridge I've owned at this point. Let's talk about what I love…
Looks
Gazing into all of that sexy custom molded ARB logo adorned stainless steel is like getting lost staring into the Silmarils.
Easy To Clean
The inside of the cabinet is bright white and smooth with a drain plug located in the center at the front of the fridge. Gently scrub with soapy water and then spray it out. If you slide the fridge out over the tailgate, you can unplug the drain and spray all the soapy water out in a minute. I always leave a box of baking soda in the fridge to prevent odor.
Organization
Included dividers allow you to separate your foods. When used correctly, you can have 3 storage zones in your fridge. There's also a perfect nook above the compressor to keep butter and some citrus.
Easy To Power
Using the optional ARB Fridge wiring kit is the best way to keep your fridge powered. Simply run the wires from the battery to the bed. Use a small hole saw to drill into the composite inside the bed and mount your ARB-specific outlet.
Fun fact, the 12-volt "cigarette" adapter-style plug that is included with the fridge can unscrew. That changes the 12-volt end into the ARB-specific plug that fits into the ARB outlet. More wizardry!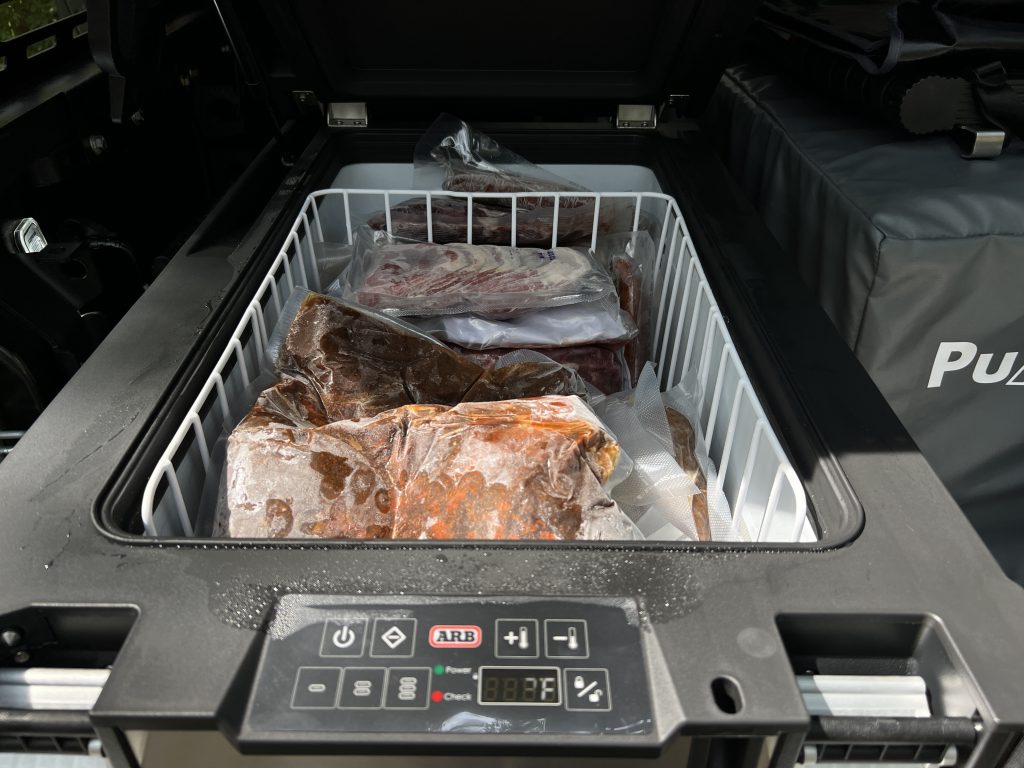 Easy To Use
The control panel is front and center, making it a breeze to change temperatures whenever you want. No searching around the side or back for any buttons. Just don't use that fancy locking feature.
The front opening lid and strut are amazing. This is how all slide-out fridges should open. It allows you to really dig in there and find what you need, without worry that the lid might come crashing down on your head. Of course, I think the strut could be a bit stronger.
ARB Fridge Connect
Although it could be improved, it's a really nice feature to have. I can be driving down the interstate and check the app to see what my fridge temp is at any time. The same can be said when I'm nice and cozy in my rooftop tent and don't want to climb down to check.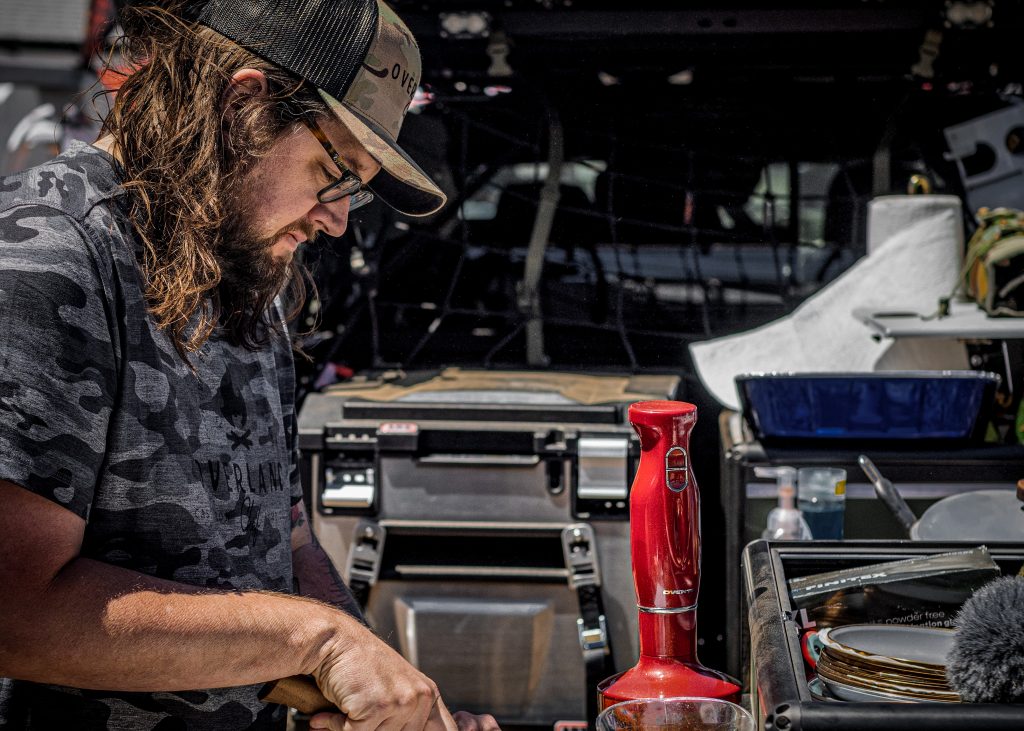 Reliability
It has never failed me. There have been times when user error has happened, but that wasn't the fridge's fault. Even in times when things seemed lost and dark, the air-tight seals and thick insulation kept it at the proper temperature overnight until I could get things charging again.
But no matter how much crazy weather, no matter how rough the environment, and no matter what crazy ass trail I take it on – it works and keeps my celebratory beer cold for that right moment. I could take the ARB Elements fridge through the Mines of Moria and its icy chill would no doubt quench the flaming skull of a Balrog.
Customer Service
ARB has the best customer service of any off-road brand I've used. They stand 100% behind all of their products. Any time I've ever had an issue with any ARB product, they have aided in any and every way they could, as fast as they could. Even as far as shipping replacement items out the next day, with no hesitation.
Where The ARB Elements Falls Short
Although the Elements never tires, it is not without its shortcomings. In fact, it has several in my opinion.
Construction
Although the sturdy construction of the cabinet may have been made by the craftiest of dwarven smiths, surely the stainless steel lid of the Elements was forged in the fires of Mount Doom along with the One Ring. In direct sunlight, the polished stainless will burn you faster than an orc left out in the sun.
Speaking of the lid, I absolutely love that it opens like a clamshell rooftop tent from the front as opposed to the sides. After some time though, my gas strut is growing weak. It won't always hold its position anywhere you like as it was intended.
Spotty App
ARB Fridge Connect is a really cool feature. One that should be built into the fridge as opposed to requiring a separate kit. The signal to communicate with your smartphone can only go so far. If you leave your truck for any large amount of time and distance, you won't know if your fridge has lost power or the temperature is too high and might potentially spoil your food.
There also doesn't seem to be any way to send notifications or alerts to your phone. So, unless you check the app often, you won't have any idea that something may have gone wrong.
This seems like a simple fix that would add a ton of value to someone like me. I travel with a lot of expensive and oftentimes exotic groceries like salted pork from Isengard, mushrooms from the Shire, elven wine, and even po-tay-tohs (you know, boil 'em, mash 'em, stick 'em in a stew). I absolutely need to know the second my fridge stops working correctly or simply wasn't plugged in correctly due to user error.
Inefficient Cooling
On the subject of cooling, probably my biggest grievance with the fridge is the way it cools. The Elements has poor circulation. From what I can tell, There's no fan to move the cold air around so that the entire 63 quarts of fridge space is the same temperature. This is something you'll find with all portable coolers (near as I can tell).
I find that if I set my fridge to say, 24 degrees, everything on the bottom of the fridge is frozen. The items on top, however, are not. The cooling vent is at the bottom of the fridge, so that explains why it's colder down low. If you were to set your fridge to 41 degrees, items at the bottom of the fridge will be in the proper cooling temperatures to keep food safe for consumption. However, the food at the top very well may be in what we call the danger zone.
Warm and muggy as the Dead Marshes is no way to keep your food. I have found that the sweet spot to set the fridge and keep things at the right temperature is 33 degrees.
Note: Even if you set your fridge to its coldest setting at -8 degrees, it may never actually be able to achieve that depending on the ambient temperature.
Locking Mechanism
The most annoying feature of the Elements is the magnetic locking mechanism. I simply have never been able to get it to work correctly. Sometimes the fridge stays locked even though you've entered the code correctly and it says it is unlocked. I've even had the fridge lock itself randomly even though I never touched the keypad.
If this happens to you, don't worry, ARB has a procedure to manually unlock it. You can do that by removing a screw which reveals a small hole into which you can insert a long, thin, and pointy object to press the bolt back into its unlocked position. I always keep said long, thin and pointy things nearby just in case.
With strong aluminum clasps and a recessed place to insert your own padlock, this lock simply isn't needed. However, I can appreciate the effort and understand what they were trying to achieve. Maybe I should recite ancient elvish passwords more often.
I'll never forget the time I had a fridge full of Mellon and couldn't remember the elvish word for a friend (damn, I'm a huge nerd).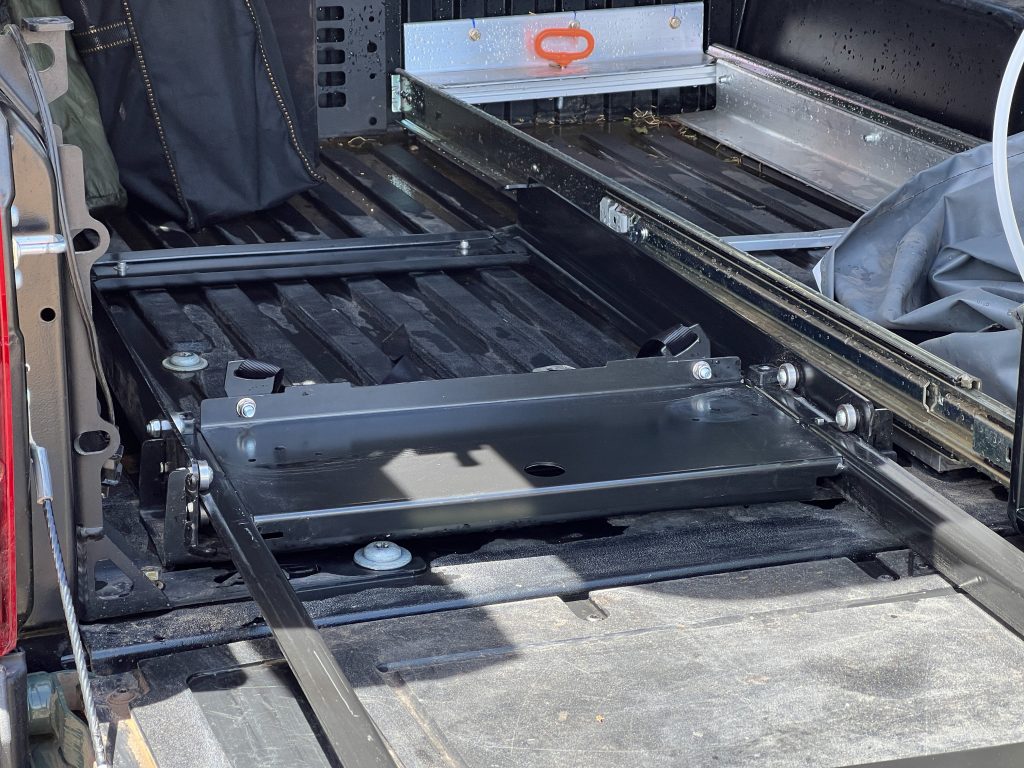 The ARB Fridge Slide
It's bulky, too wide, and too tall (for my use case). I had to modify mine by trimming bits in the rear and then bolting it to the bed at an angle. All of that, just to be able to slide my PullKitchen in next to it. ARB could have easily slimmed it down so that it would take up less space.
Also, it doesn't use a more traditional drawer slide in order to pull out and lock in place. Instead, ARB went with some heavy-duty rollers built into the slide. This is probably super sturdy, however, the locking tab doesn't move with the fridge. Oddly, it stays in the back with the base to the slide.
When I have both my fridge and my PullKitchen deployed, I have to cram my entire arm into the tiny amount of space between the two to press the switch and push the fridge back into the bed of the Tacoma. It frustrates me to no end, but hey, my kitchen build is unlike any other.
At some point, I may find a slimmer fridge slide or fabricate my own to make it work better for my build.
Final Thoughts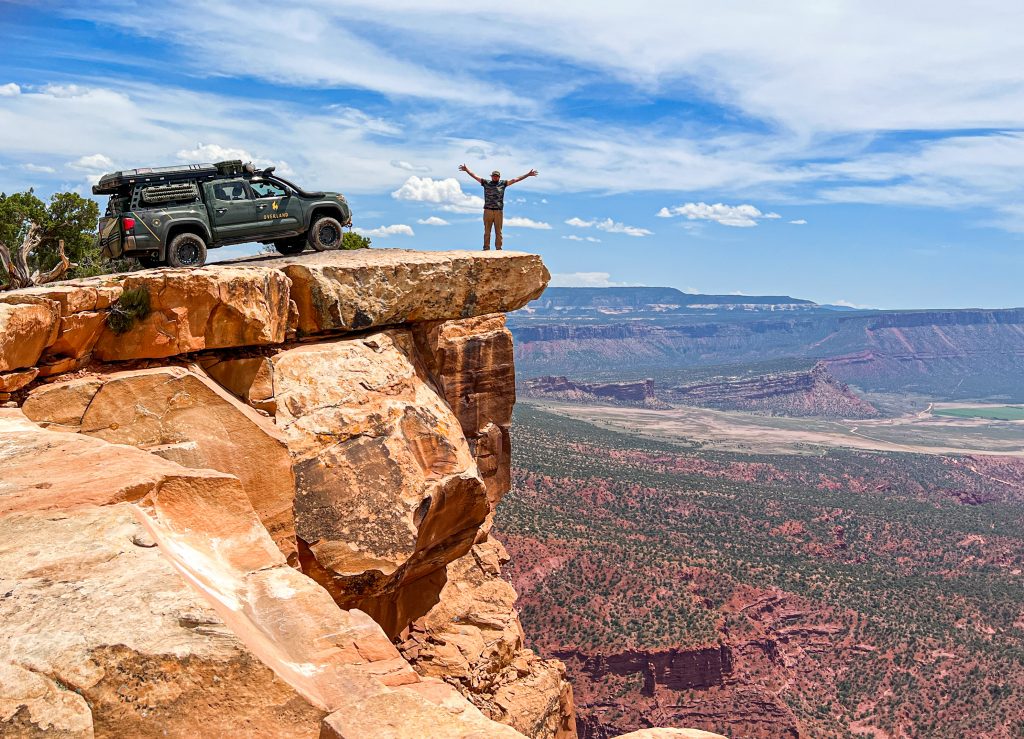 So let's wrap this thing up like a loaf of Lembas bread. The ARB Elements fridge may have a few kinks in its armor, but overall I wouldn't go off-trail without it. The rugged, weatherproof construction ensures that my Baby Yoda ale stays cold, and my mutton fresh.
I'm ready to saddle my trusty Tacoma, climb to the peak of the Lonely Mountain and be "quite content to ignore and be ignored by the world."