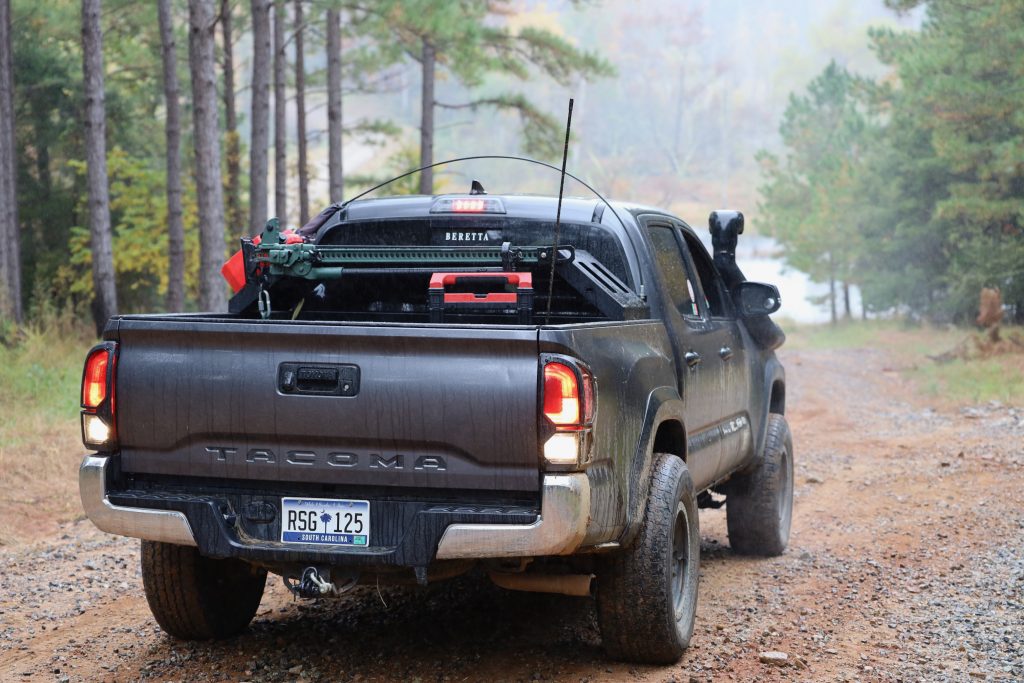 Tyger Auto Pauldrons Tail Light Guards For The 3rd Gen (2016+) Toyota Tacoma: Affordable Armor Accessory – Install & Review
Whether off-roading, working, or just by mishap, taillights commonly get cracked, flooded, and broken. Many would not consider taillights to be worth protecting, but from experience, I can say it is a real pain to replace cracked taillights.
Years ago, before I had the Tyger Auto Pauldrons tail light guards, I made a sharp turn with a trailer that pulled me side by side. Due to the position of the spare tire on my trailer, my taillight cracked, and I had to replace it. This was costly, as I had to pay $150 for a single OEM light housing.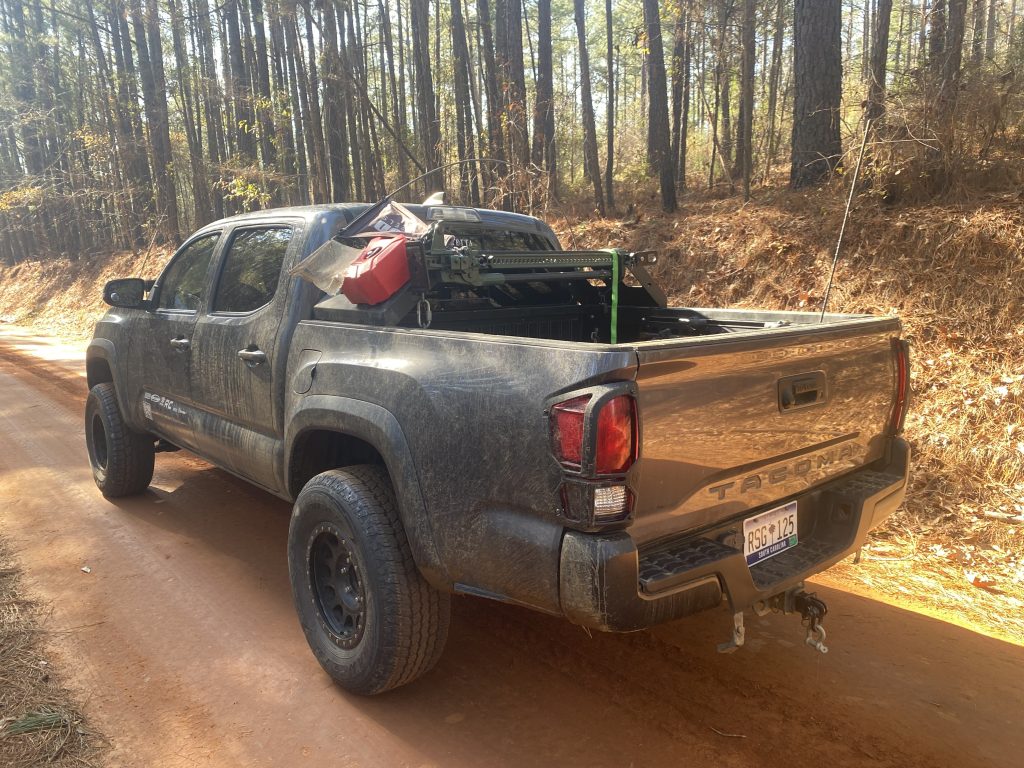 For those who run aftermarket taillights, you may have to replace the entire set, costing hundreds of dollars. Also, it's both illegal and dangerous to drive with broken taillights, not to mention the potential for getting a ticket.
As an off-roader and overlander, it's common to have a tail light bounce off a tree or hit a rock on the side of a trail. Unlike many front bumper options that include headlight guards, few rear bumpers offer the same protection. This mod is cheap, easy to install, and practical for those looking for a no-drill solution to a common problem that could save you hundreds of dollars in repairs.
Find It Online
Tyger Auto Pauldrons Tail Light Guards For 3rd Gen Tacoma: Check Price
Tyger Auto Tacoma Tail Light Guards
Overview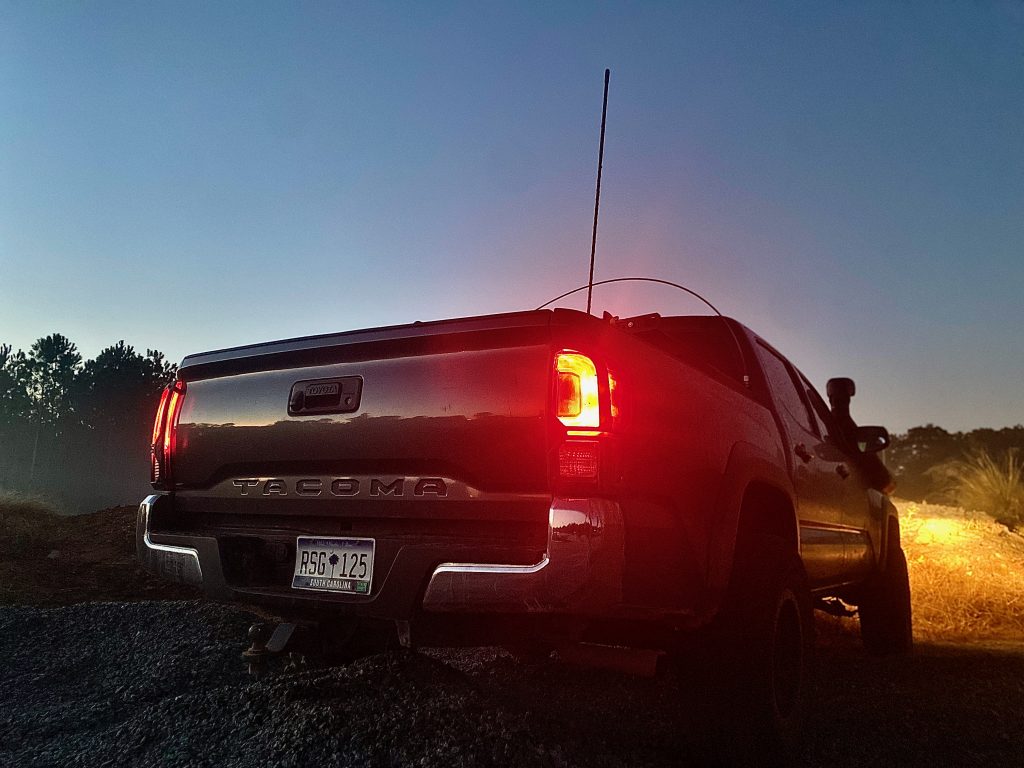 The Tyger Auto Pauldrons tail light guards are compatible with the 2016-2022 Toyota Tacoma. They're a single-piece cast aluminum alloy with no welding which yields superior durability on top of being lightweight. The black powder E-coating finish grants these guards rust resistance and a premium look and feel.
Note: These may not be compatible with aftermarket tail lights.
Installation is a simple bolt-on application with no drilling required. They're also backed by Tyger Auto's no-hassle 5-year warranty for US customers against manufacturing defects.
What's In The Box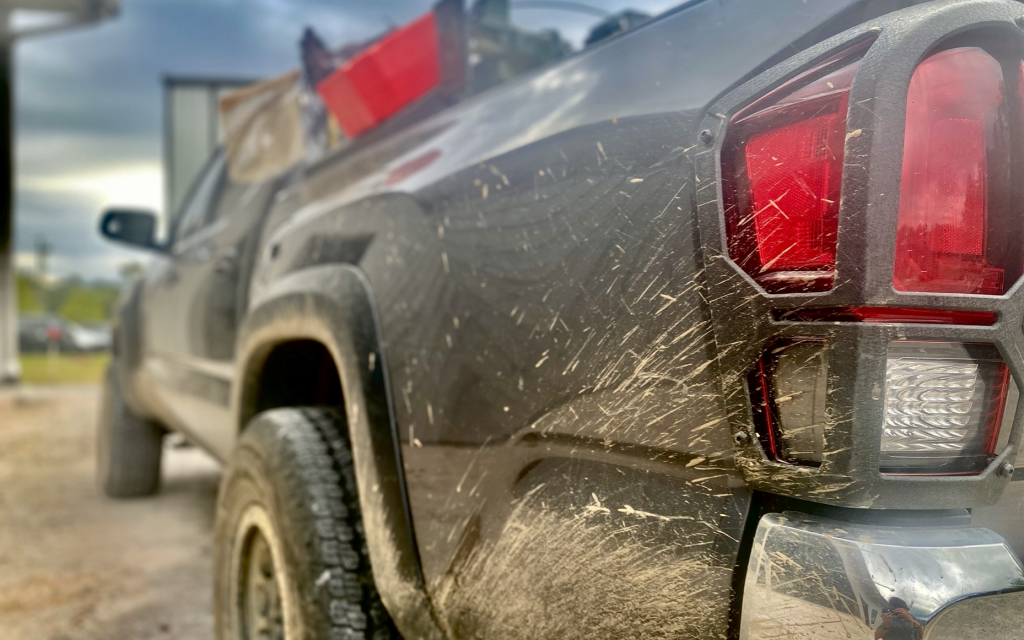 Driver/Left Tail Light Guard, Upper/Lower Bed Bracket, Upper/Lower Light Bracket

Passenger/Right Tail Light Guard, Upper/Lower Bed Bracket, Upper/Lower Light Bracket

(x4) Foam Spacers

(x8) 6mm x 12mm Button Head Bolts

(x8) 6mm Lock Washers

(x8) 6mm x 12mm 0D x 1.6mm Flat Washers

(x4) 6mm Clip Nuts

Instruction Manual
Install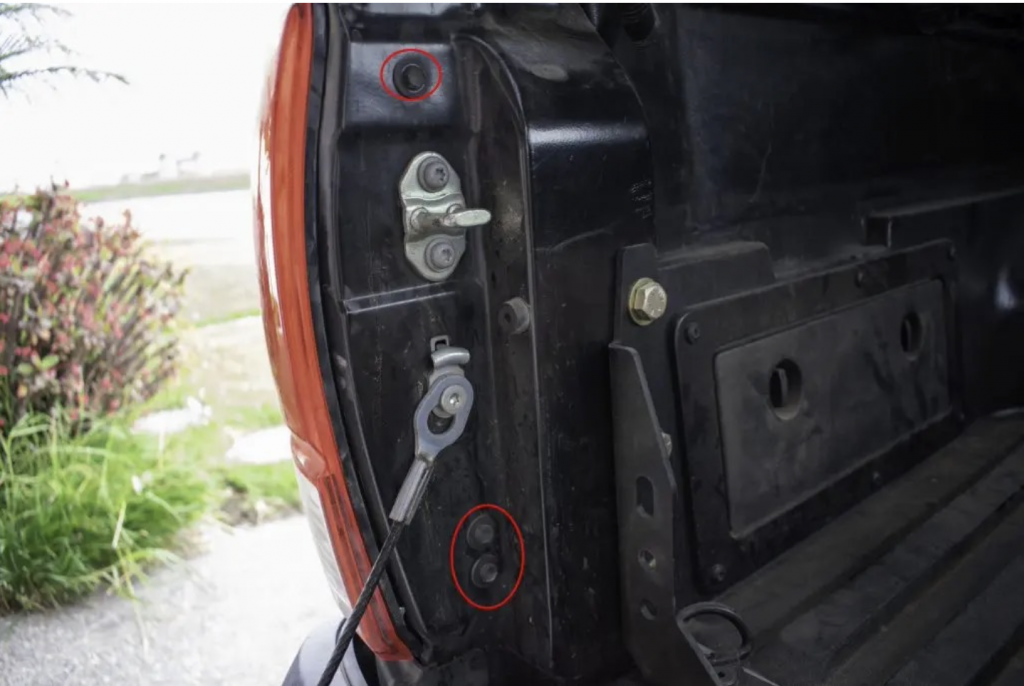 Step 1: Drop your tailgate and lay out all of your materials on your tailgate. Sort your upper brackets, lower brackets, and your left and right side hardware.
Step 2: Start the installation on the passenger/right side of the vehicle. Temporarily remove the hardware [circled in red in the picture above] from the tail light and place it in a safe location. Gently pull the taillight out of the vehicle.
Step 3: Start by attaching the clip nut with the upper light bracket for the right side. Once you pull your headlight out enough, you should see a metal pin sticking out above the bulb wiring. From the back of the tail light, slide the passenger/right upper light bracket onto the upper metal pin.
Step 4: Similarly to the upper bracket in Steps 2 & 3, attach the clip nut to the lower passenger side bracket. Once again, there should be a pin for you to slide the inner side of the bracket over.
Step 5: Now, install the foam on the passenger/right upper and lower bed brackets. Do not miss this step!
Step 6: Slide the upper bracket and clip the nut over the factory taillight bolt holes, and reuse factory hardware to loosely fit the upper guard. However, do not tighten until Step 7.
Step 7: Similarly, slide the lower bracket and clip nut over the factory taillight bolt holes, and reuse factory hardware. Now, tighten all of the factory hardware to attach the passenger/right lower bed bracket and tail light securely.
Step 8: Repeat Steps 2-7 for the drivers/left side to complete installation.
Before Tail Light Guards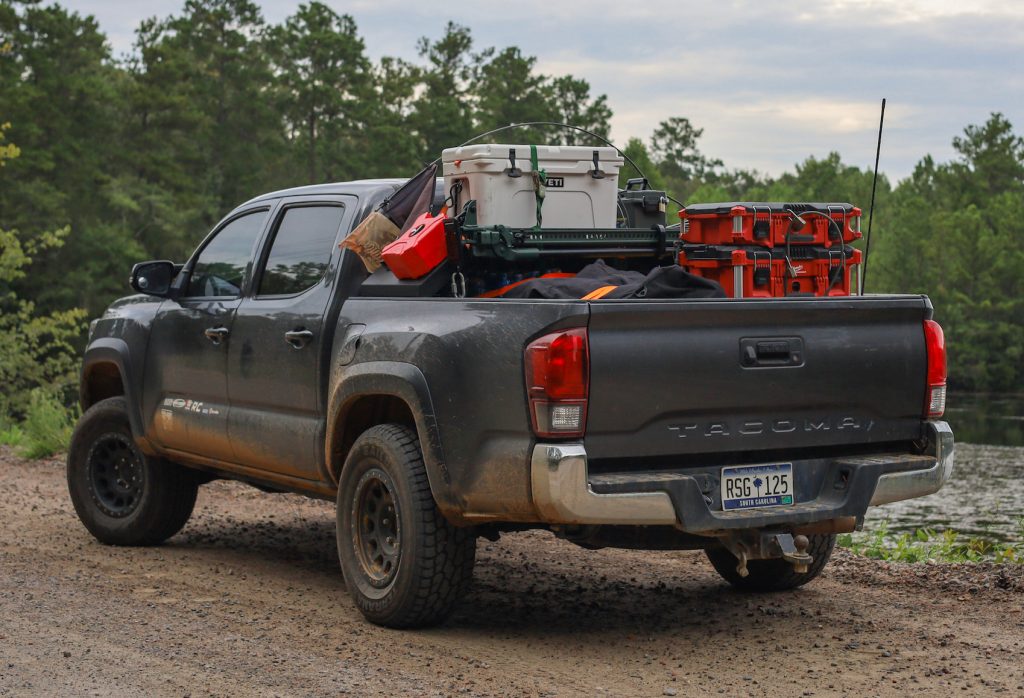 After Tail Light Guards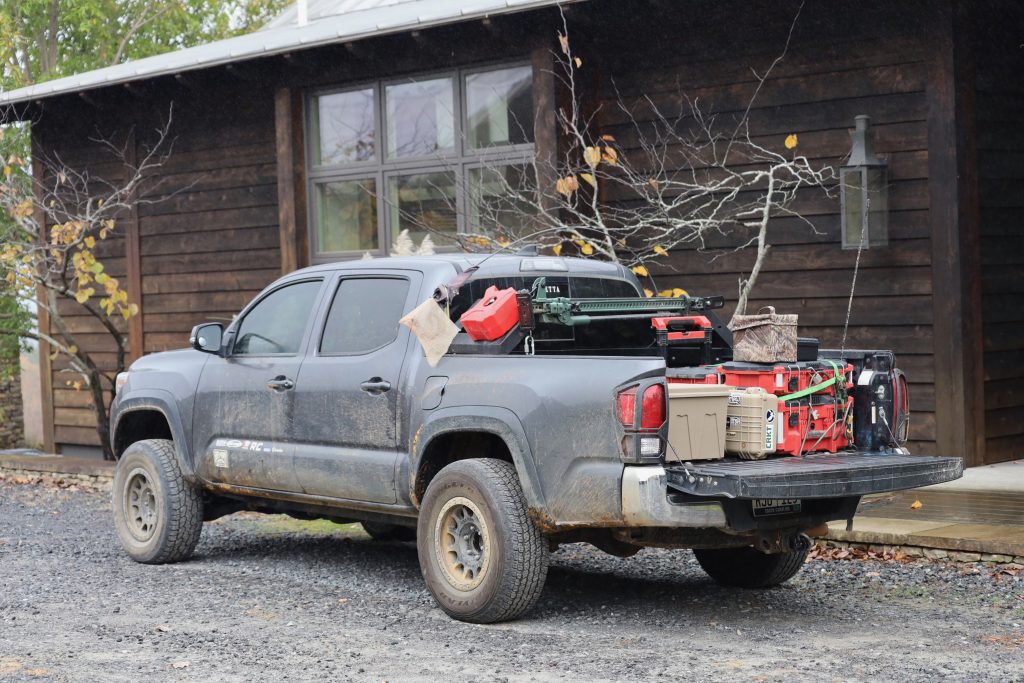 Final Thoughts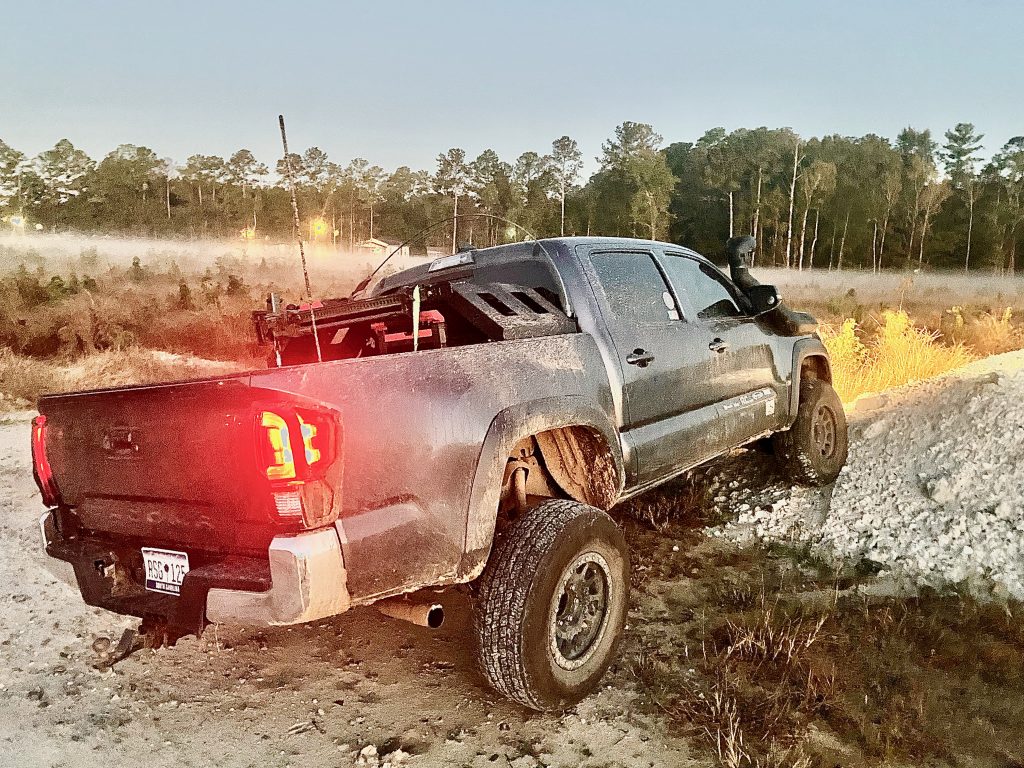 Overall, the Tyger Auto Pauldrons tail light guards are an affordable, great-looking addition to any 3rd Gen Tacoma.
Recently, I was first able to test them out on the Georgia traverse Overland route. In fact, during one portion of the route that involved several miles of rock crawling, I lost traction and slipped on some loose rock, causing my tail light to smash into a rock wall lining the narrow trail. Due to the angle of the terrain, my truck leaned into the boulder.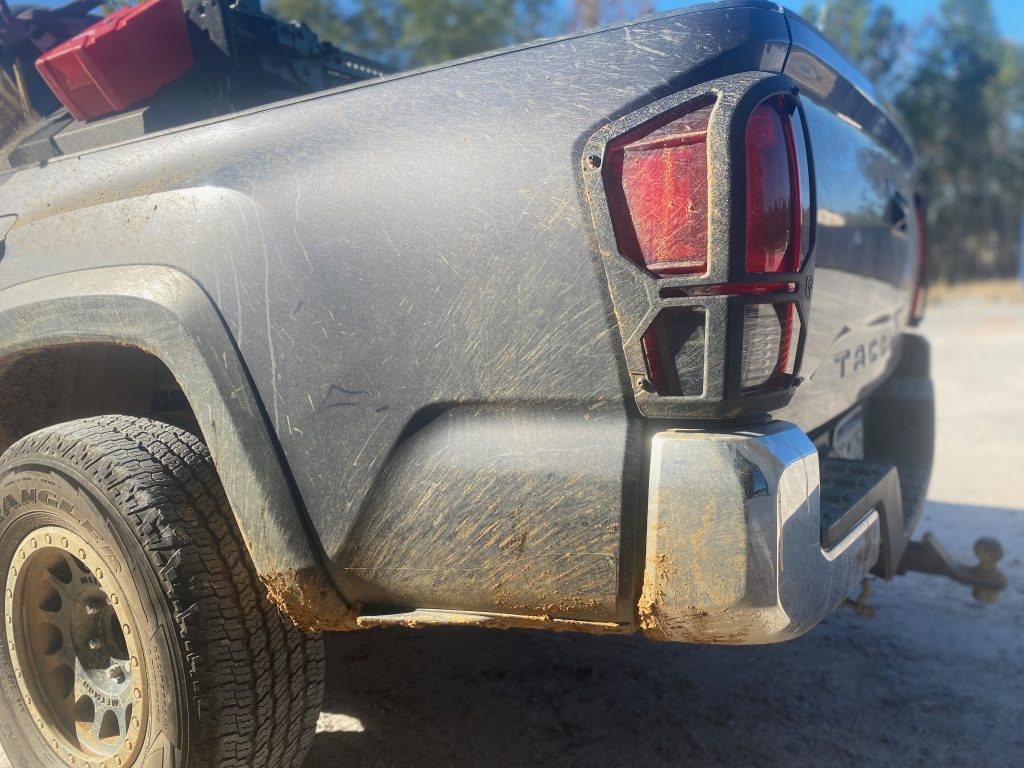 Since I had these guards installed, however, they allowed for enough space to avoid the paint being scratched or a cracked taillight. While it caused a scratch on the taillight guard itself, it was small and easy to fix with some textured black spray paint that matched the powder coat.
Outside of their practicality in off-road and overland applications, I also love the look of these guards. The powder coat compliments my dark gray paint great. Overall, I would recommend these to any Tacoma owner who is looking for a cheap, easy mod that both functions and looks great.
Install Video