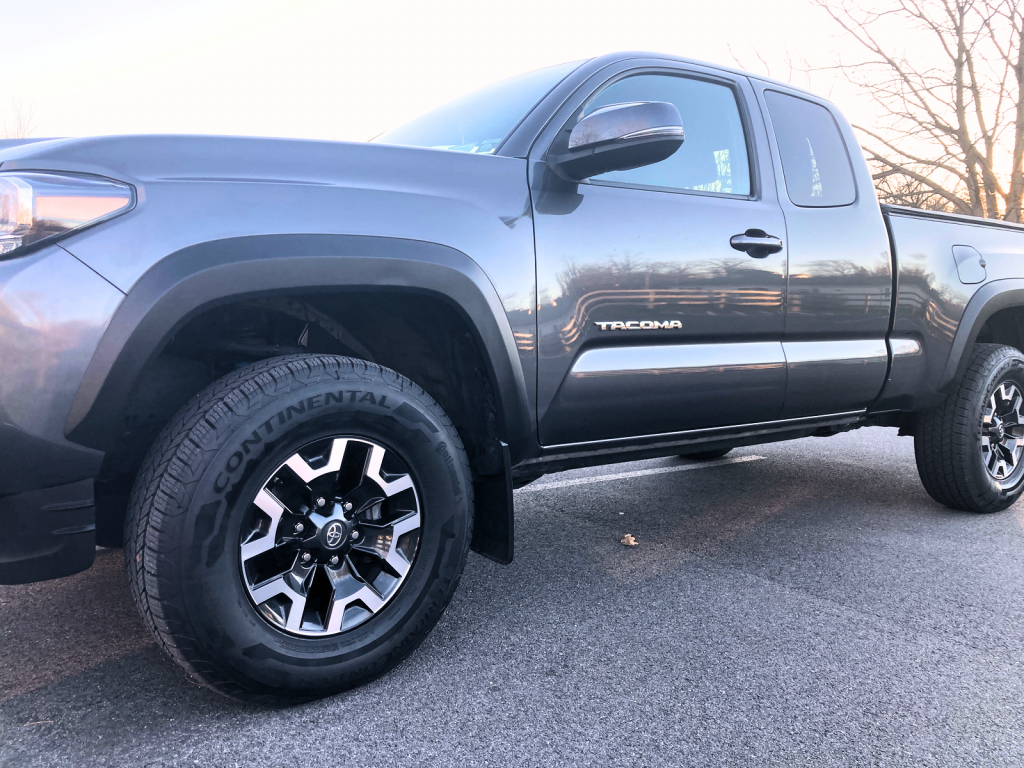 Replacing OEM/Factory Goodyear A/T Tires With The Continental TerrainContact H/T Tires: Detailed Review, Overview & Comparison
On the surface, a post talking about new all-season tires on a 2021 Tacoma TRD Offroad on TrailTacoma seems about as exciting and relevant as purchasing a 1988 Dodge Caravan. However, for those of us who depend on vehicles for daily life as well as to get us to our favorite quiet spots on the weekends, all-season tires like the Continental TerrainContact H/T offer solid value and tread life.
I commute to work in my Tacoma about 90 miles (mostly highway) Monday through Friday. So when I found out I'd be doing this job for another three years, I needed to rethink my tire priorities.
My current "off-road" adventures typically mean dirt and gravel roads with minimal need for extra mud or sand traction. Upstate New York, however, means snow, ice, and mixed precipitation; and more of it lately (thank you climate change). I needed a tire with all-around road manners, long tread life, and low rolling resistance to maximize fuel economy.
All of this came to a head when a class of auto mechanic students borrowed my truck to learn about measuring tread depth and tire wear. I believe their exact words were, "Dude, your tires are seriously shot! Look at how uneven your fronts are wearing. You totally need an alignment." As it turns out, I did.
So what do I hope to learn from all this? Well, number one, when your tires travel as much as mine, check them often. More than that, I am looking at this as a chance to see whether I truly need all-terrain tires for the type of driving I do. Finally, though not as critical because I still drive a truck, what is the impact on gas mileage?
Find It Online
First Impressions
After researching popular online sites like Driving Press Review and reading customer reviews from as many outlets as I could find, I purchased four Continental TerrainContact H/T tires in the stock 265/70R16 size.
My Tacoma is still on stock suspension, hence the factory size. The Continentals were in the top three on nearly all of the "best lists", with the Michelin LTX M/S2 topping most. At $25 per tire less than the LTX and $15 more than the lower end of the category, the Continental TerrainContact H/Ts seemed right in the middle of the higher end of the range. At the end of the day, the entire package came in under $1,000 and I was pretty okay with that.
I drove out of my local shop with the alignment dialed and all four tires at the optimum 33 PSI. Right away, I noticed an overly responsive and grippy ride compared to my softer, original A/T tires. Mind you, by this point, those old tires were almost racing slicks. I immediately appreciated the added sense of safety. Braking distance was shorter and acceleration more controlled.
For the next several days, I continued to break in the tires over my predictable highway commute. Some 264 miles later, I felt a little less gratified. It was like that feeling that let down when you spend a ton of money on something functional and you realize that it just does its job and doesn't necessarily transform your life.
When I started crunching the MPG numbers and I went from 19.4 to 19.7 MPG, I became even more unimpressed. However, I knew I had a trip coming up that meant gravel biking and some dirt roads for the Tacoma. I grew a little more excited at the prospect of better results.
On & Off-Road Testing
The Continentals rode efficiently and quietly over smooth asphalt. The road noise improvement in the cab was noticeable and the jerky over-corrective steering was gone.
Even stopping and starting on wet roads switched on my desire to test these tires out. I ventured to a rail trail bike path in Western Vermont I had been wanting to check out, one that I knew had some dirt for vehicles close by. I went onto the truck road first because I was anxious to test out the tires.
The smooth dirt road climbed steadily for the first two miles before turning into a typical Vermont Class IV unimproved road. I had shifted into 4WD the minute I left the asphalt so by the time I peaked at around 2,300 feet my Tacoma easily navigated the chewed-up rocks and ruts created by run-off.
The return downhill was uneventful and the Continentals performed admirably over the crackling rocks and gravel. They never slipped or even jostled the cabin much on the trek back to the main road. The tires easily transitioned back to the blacktop as I drove to the bike trail head. The tires demonstrated exactly what I wanted them to in a tire. My satisfaction was now growing.
At the trail parking lot, I noticed both the Tacoma and tires were proudly wearing a coating of Vermont slate dust and that left me even more gratified.
Final Thoughts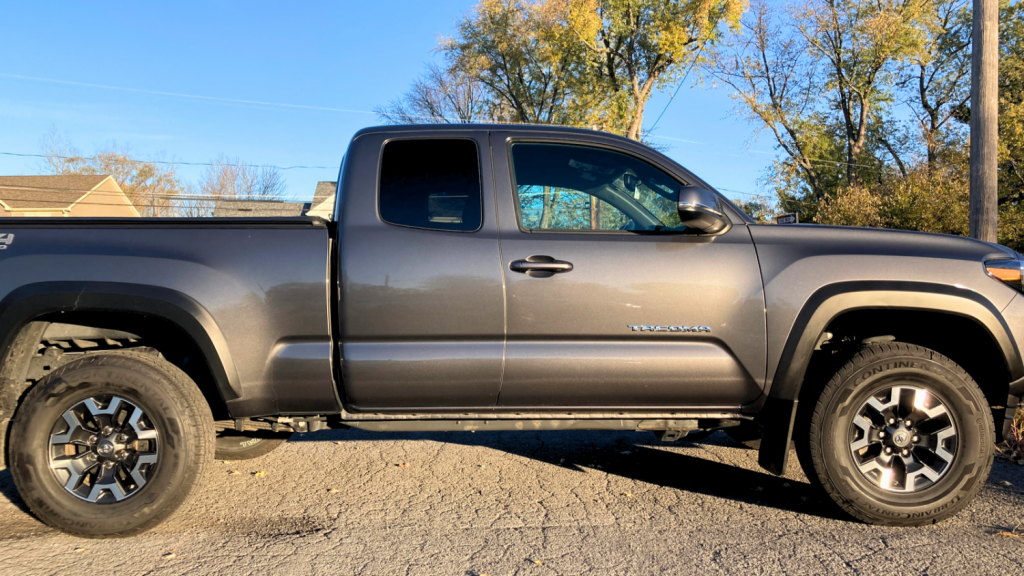 I recently crossed the 1000-mile mark on the Continentals. I remain pleasantly surprised by the look of the tires on the truck and they grow on me more as time passes. They offer a mix of ruggedness and smooth edges, which I like.
I enjoy the quietness on the pavement as well as competent handling on dirt and wet roads. Best of all, I now average 1.7 MPG more than my previous A/T tires. Obviously, these aren't the rock-crawling, mud-slinging tires for extreme trails. However, if you are looking for a competitively priced, all-rounder, the TerrainContact H/T is a tire you'll want to try.