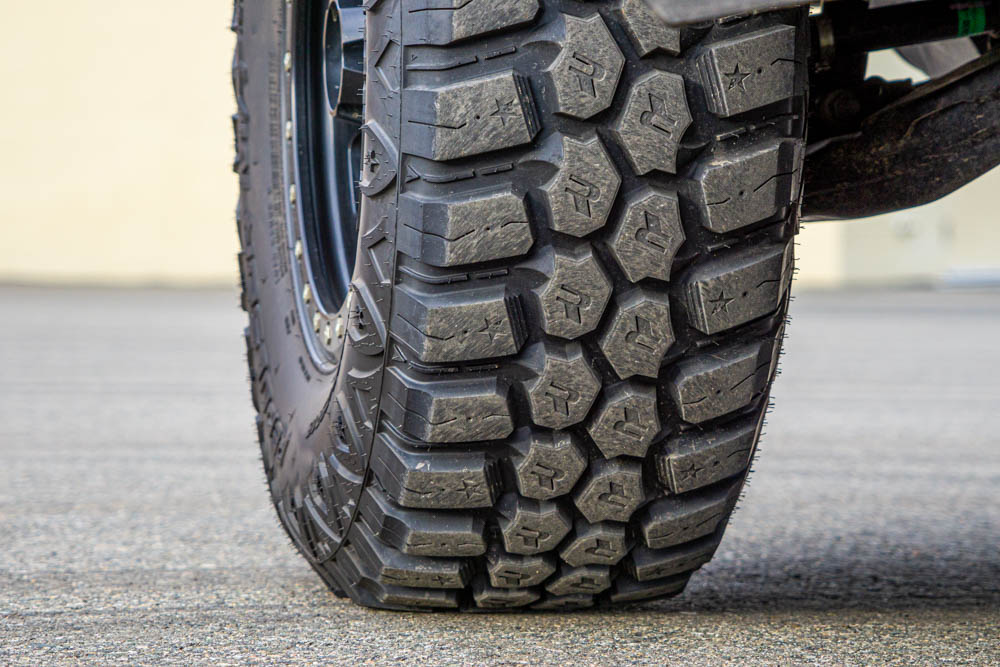 Rolling Big Power (RBP) Mud Terrain RX 33″ (285/75/16) Tires Mounted On 3rd Gen Tacoma – Detailed Review & Overview For A Budget-Friendly Option
Tires are arguably the most important modification you can do to your truck. With tires being the only point of contact from the truck to the road it's important to have a set of rubber that not only suits your offroad needs but also road comfort, longevity, and safety.
When it comes to tires it can get overwhelming fast with the options on the market. Perhaps you've decided that an MT tire is the route you want to go but don't know what brand to get, nor you don't want to break the bank. If that's the case then you've come to the right place. Today's article is going to highlight Rolling Big Power (RBP) MT RX tire which is the happy median between performance and price to get yourself into the MT world.
I've had the fun job of testing and abusing these tires in all sorts of conditions and environments to bring the best review of them possible to hopefully help with your tire choice.
Let's get started!
Find It Online
Mud Terrain (MT) Tires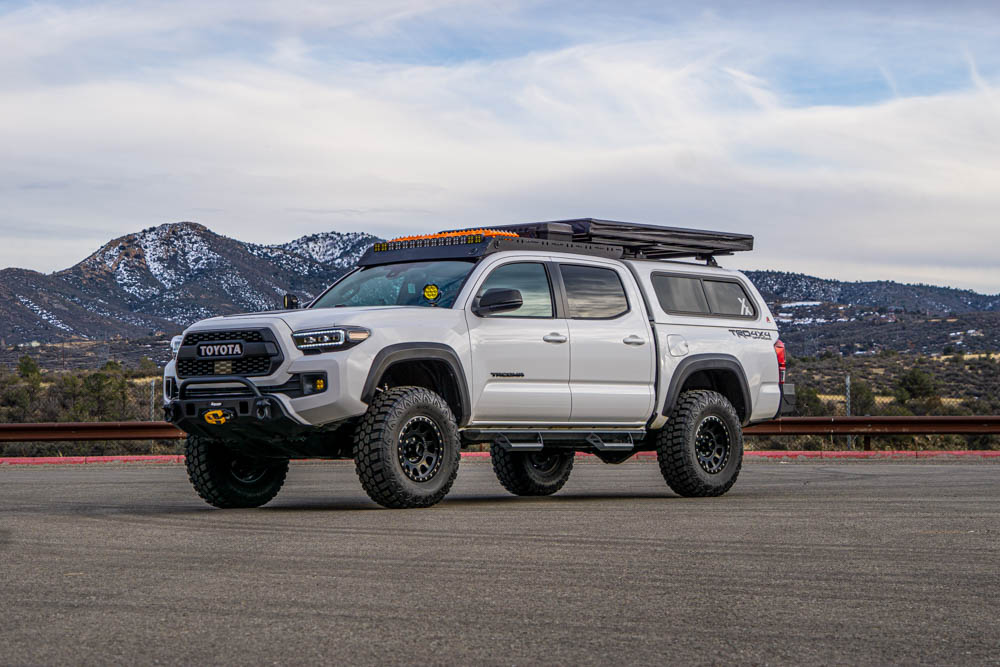 Mud Terrain tires are as simple as the name implies, they're tires that are designed to excel in muddy conditions. The tread pattern, depth, sidewall, and ply composition all go to help MT tires succeed in not only mud but other conditions that we're going to talk about below.
Mud and off-road conditions are these tires' claim to fame. The aggressive, wide, and deep tread pattern is what separates MT tires apart, the ability to bite/grab into the mud while shedding large rocks and debris is what these tires are designed for. Where other less aggressive tires would lack traction and spin, MT tires do the opposite to help your vehicle shine in those gnarlier conditions.
As we all know, nothing is perfect and while MT tires are great in offroad conditions, some downfalls come with them. The biggest complaint is that they can be more uncomfortable and noisy on the road, and while technology is certainly advancing in that department, by nature, you can't really get away from it. The aggressive tread pattern provides a rougher ride. In terms of noise, is the sound that is produced from an MT compound. Louder than a tame AT or Highway tire, MT tires do give off a "hum" or "drone" that is evident at highway speeds – especially as they wear down. While for some, it's not all a huge deal, having a rougher and louder ride rather it's something to take note of and consider.
There will always be advantages and disadvantages to tires but deciding what is best for your needs is the best route to go. Throughout this article, we're going to discuss why the RBP MT RX might be the tire the right tire for you.
MT RX Design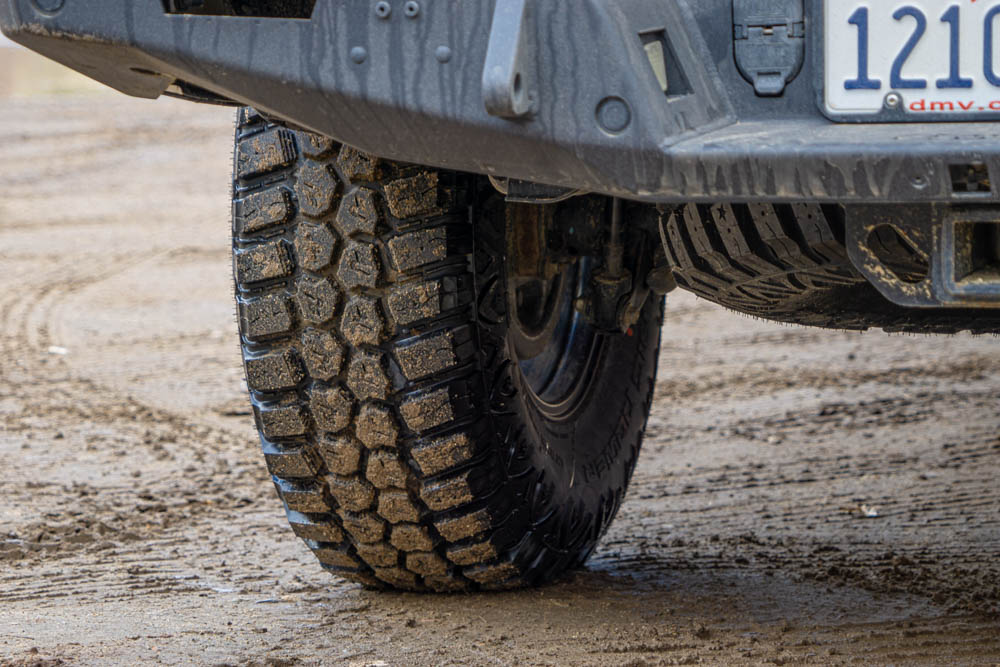 The MT RX design is similar in nature to most MT tires. Providing wide grooves and an open shoulder, all goes to help with the shedding of elements to enhance the grip. Furthermore is the upper sidewall that designed to bite into the terrain when on trails and sections that warrant optimal sidewall performance.
The tire size tested is a 285/75/16 – which is a true 33″ – and has been the most common tire size typically seen on the Tacoma platform.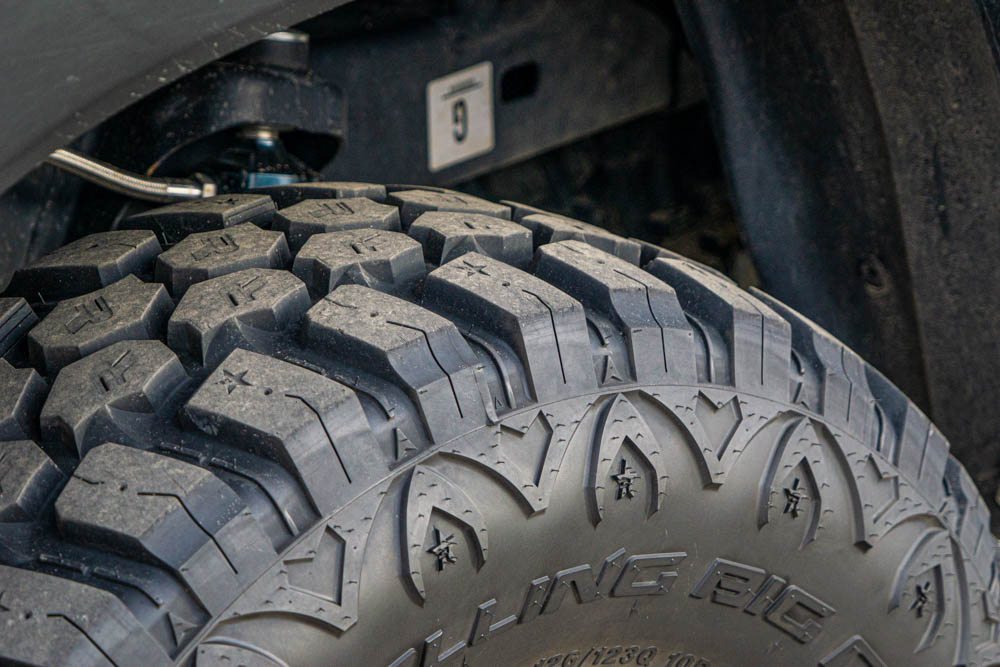 I got these tires mounted and balanced at my local Discount Tire. There was an issue with my right rear in not being able to get it road-forced balanced under 50… not ideal. After driving and rotating the tires I was still having some issues and took it back to them. I have since swapped my 5th spare for it and no issues, but we'll dive into that a little later.
My Tire Specifications
RBP MT RX
285/75/16
Load Range: E
Weight Per Tire: 63lbs
On-Road Performance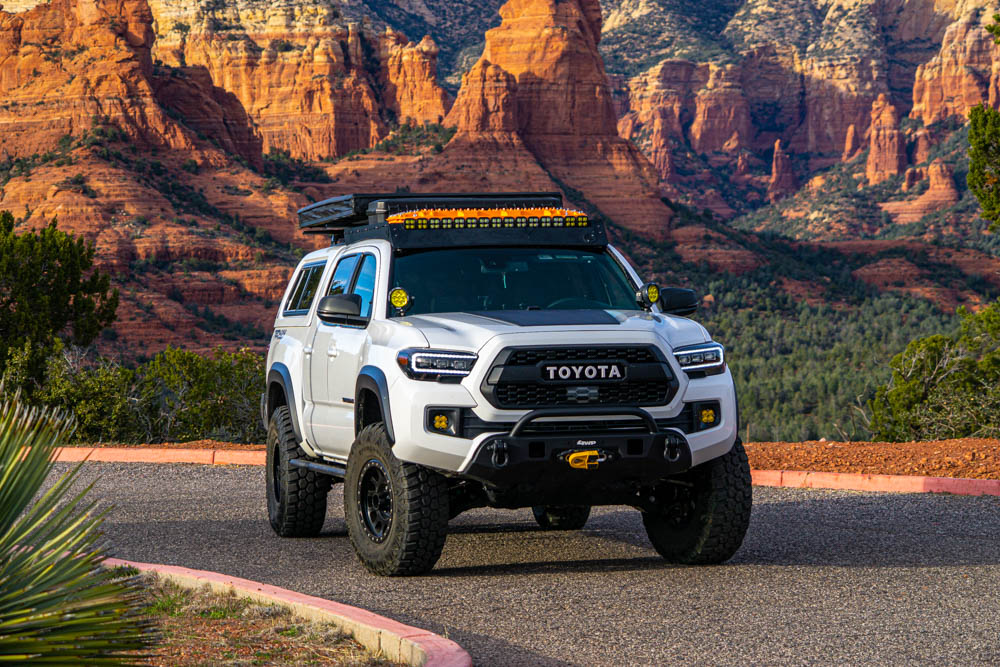 The on-road performance is where the MT RX tires can potentially prove bothersome. At speeds above 45 mph, the road noise is quite audible and gives off a drone that may bother some after a long day of driving on the highway. Furthermore is the ride quality, due to the tire composition the comfort isn't there compared to other brands and styles of tire. At times, my truck experience some vibrations at highway speeds. Balancing, rotations, and alignments have all helped to an extent, but have not eliminated the problem.
We all know that MT tires aren't supposed to be glamorous on the roads, and consumers don't buy them for that reason. But, the on-road performance is something to take note of if your rig is your daily driver and or you do a fair amount of pavement driving and looking for comfort.
Off-Road Performance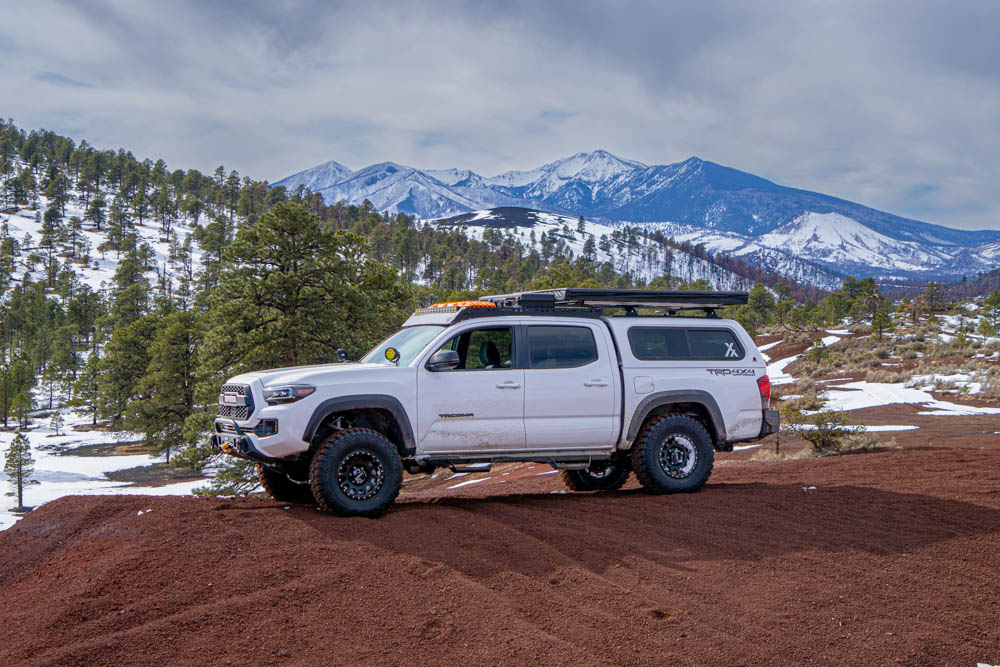 Offroad conditions are where the MT RX tires really start to shine and show their true performance. Having a quality set of tires along with smart driving skills and decisions will help not only your tires but truck perform at its best off-road. Note that it's highly recommended to air down your tires when off-roading to give you the best performance possible. All types of conditions were tested both at the recommended 30+ PSI and 12-16 PSI as well as 2WD and 4WD to see how they perform.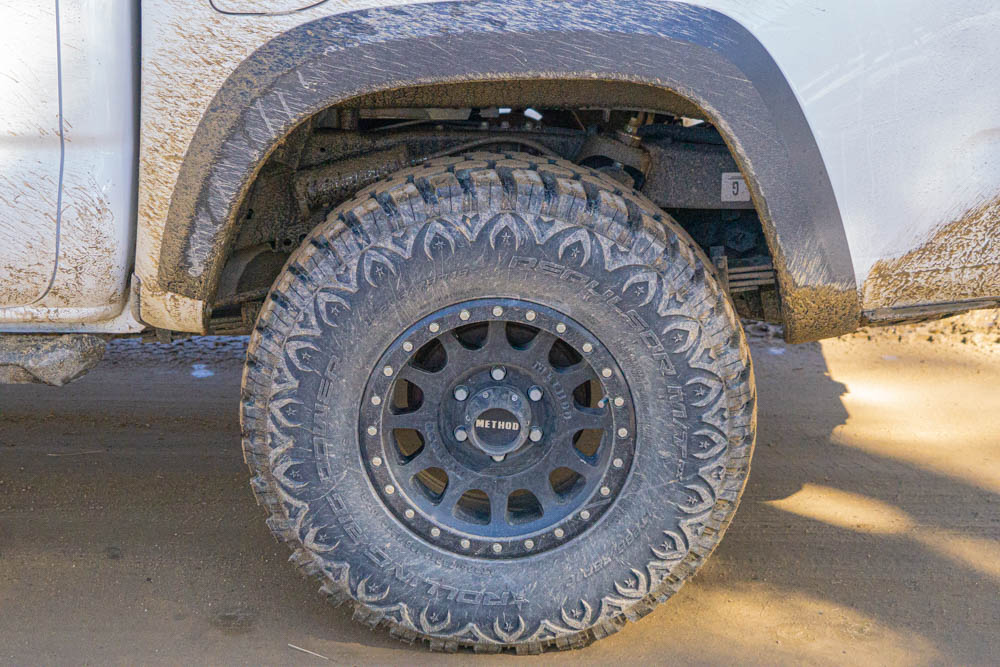 Loose Dirt & Gravel
In dirt and gravel conditions the tires performed well. When operating in 2WD, the truck felt solid and drove nicely at all speeds, and wouldn't kick the rear end out around corners. It didn't really want to break loose at all in the rear unless you tried hard enough. In the times the rear end did kick out intentionally and unintentionally it felt engaged and not sloppy to the point I never feared losing control. Granted, I've got around 500lbs. in the bed – but I was impressed with the 2WD driving performance.
In 4WD the truck performed awesome. Planted at all speeds and around every corner I was really pleased to find out they felt plush and grippy. Airing down to 14 PSI helped with the ride comfort especially going over washboards and larger dips. With the larger lugs and deeper grooves, I have noticed that they throw up significantly more rocks and debris compared to a traditional AT tire.
Mud
Mud… as the name implies, these are what the tires are designed for and they sure do shine in these conditions. The massive lugs and deep treads along with wide open shoulders help with shedding the mud outwards clearing the lugs to help with biting. The grip is plentiful and the traction is held throughout the entirety of driving conditions.
Overall muddy condition performance on the MT RX is great and performs as expected with a tire like this.
Snow & Rain
Snow is a double-edged sword when it comes to MT tires. The wide tread pattern and deep lugs mean snow is more susceptible to packing into the openings rather than shedding as AT and snow tires do. Snow is one of the main conditions I live and drive in – having a safe-performing snow tire is important.
I'm happy to report that the MT RX tires do perform decent in the snow. While they aren't an AT or true snow tire, they have my confidence when driving in every type of snow condition. On road snow conditions the tires don't break loose all that often and I find that they bite through the snow providing good grip for my truck. Under hard braking, the tires maintain a straight track and don't make the truck feel like it's a passenger. For off-road snow conditions, the tires can maintain a noble amount of grip even at a higher PSI than recommended for snow. As most of my snow driving was done at a lower PSI (around 13), I was impressed with the confidence I had in taking my truck through all types of fresh, deep, slushy, and harder snow when I kept my momentum.
While ice conditions weren't favorable in the performance, they were good at holding traction with mixed driving. While I certainly had my fair share of skepticism about the snow performance when I first got these tires I'm pleased to say they've suited me well for my snow driving conditions. Rather it's highly advised to have a proper set of 3PMSF-rated tires when living in a snowy environment the MT RX performed well throughout the mild snow season in Arizona.
Similar to the snow performance, the rain/wet conditions had the tires performing well. No issues with hydroplaning and breaking loose during hard braking or turns. Overall, happy with the wet performance.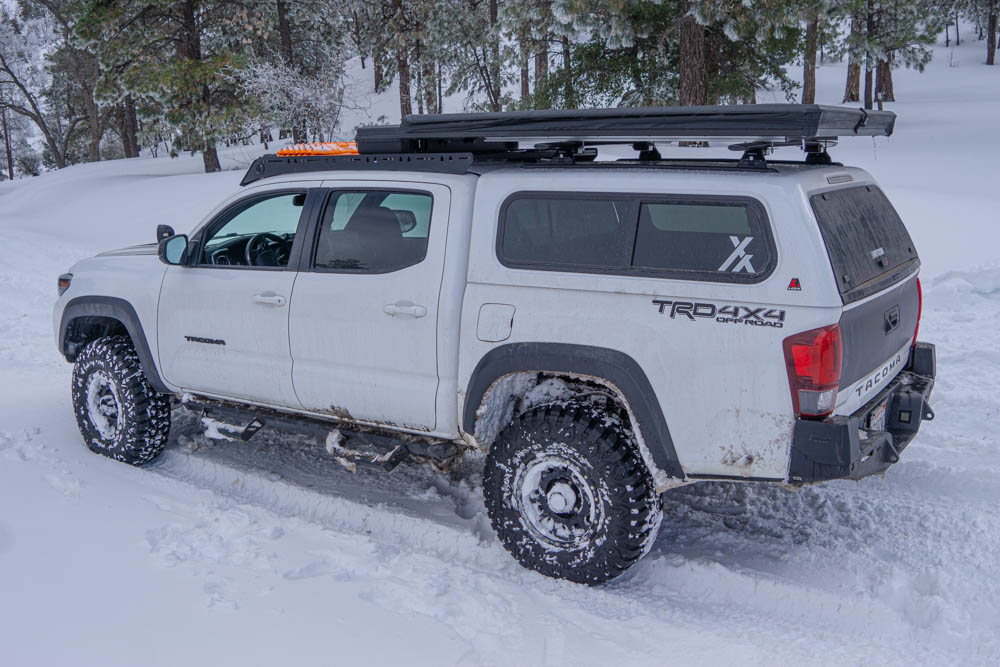 Rock
Arizona is notorious for its red rock landscape and slick rock trails out in Sedona which was a great place to see how they'd do in these conditions. I was pleasantly surprised with how they gripped even on the slick and heavily traveled rock slabs. The tires were aired down to ~15 PSI to help gain as much traction as possible. This is one area where the tires do very well.
Durability
So far the durability has been awesome and I have nothing to complain about. Since the tires are a harder compound and have a mighty tread depth, wear on them has been minimal with ~5,000 relatively hard miles. I haven't noticed any cutting or chunking of the tread even after driving through gnarly Arizona rock and desert. I'm also happy to report there have been no punctures and I hope to keep it that way!
Overall Impressions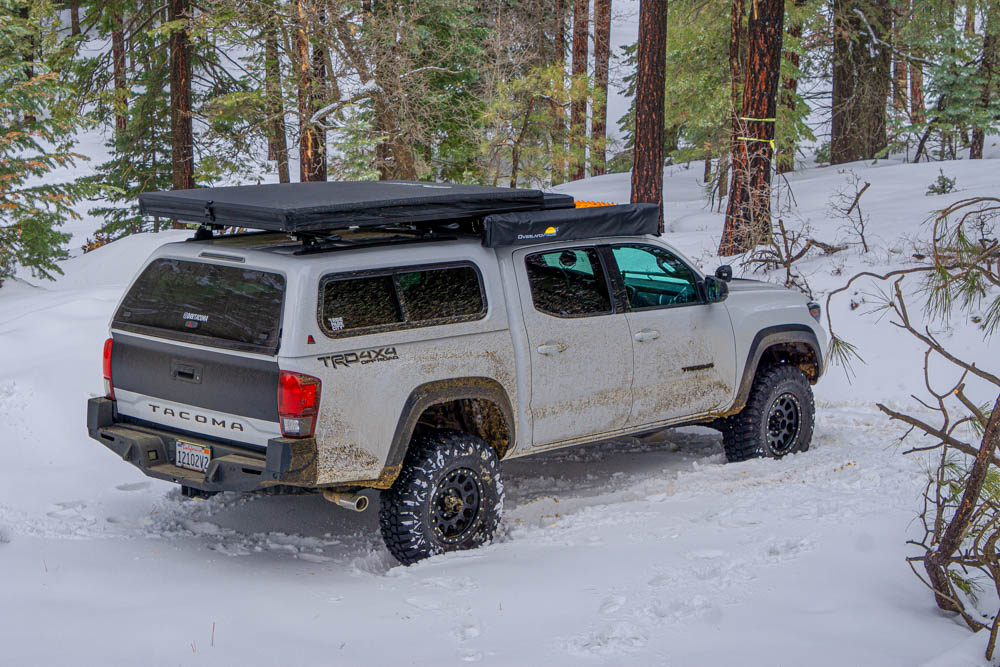 It's evident that these tires favor off-road driving, but as mentioned above, we all know nothing is perfect.
First off, I'd like to mention price point, these tires are considerably more affordable than other brands out on the market. With that being said, their performance of them for price point does line up with them not performing exactly like the expansive name brand tires. Getting into a set of 5 for ~$1100 for overall good performance is noteworthy.
While these tires are certainly not for everyone they're a solid option for those looking to not spend a fortune and get an acceptably performing tire. Do they save you money? Yes. Do they perform decent? Yes. Do they look good and get the job done? Yes. This all makes me think that this is a solid bang for your buck option.
If you wheel hard and need something with top-notch performance and have a large budget, then go with a larger and more expensive brand. But at the end of the day, I've been content with them and their performance.
Final Thoughts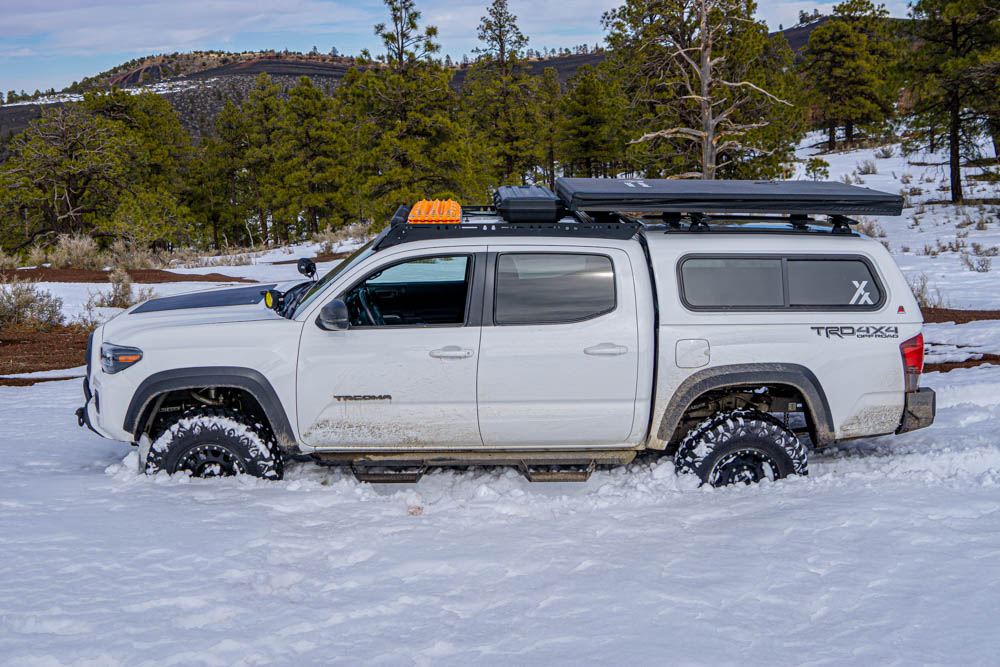 Without being too repetitive, I will wrap this up by saying if you're on the fence about getting your feet wet into the MT world, but don't want to spend a lot of money, I'd say give them a shot. Considering they're a relatively cheaper investment – I think RBP is a good option.
I've never been stranded, never had a flat, and never had a de-bead. If you set expectations beforehand and you will have a good time you will not be disappointed. Which is what it's all about. Let me know your thoughts below!
Happy Trails!