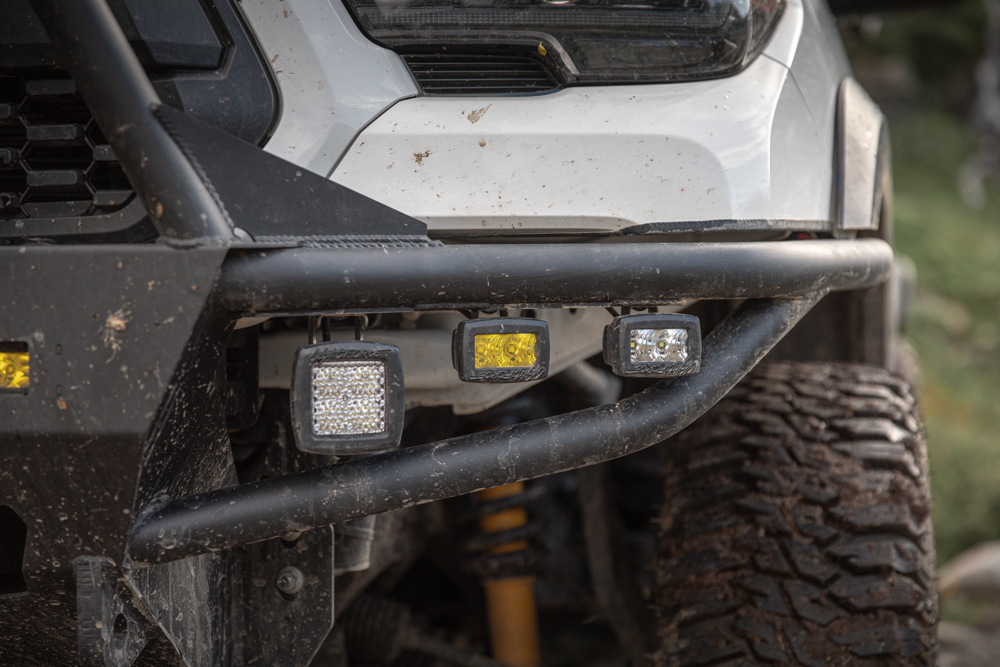 Lightforce Nightfall ROK 40, ROK 20 & ROK 10 LED Light Pods On 3rd Gen Toyota Tacoma – Long Term Review & Overview
If you've been up to date on my posts, I've written two other Lightforce posts before this one. You can see those below.
In this article, I'll be covering the ROK lights. The ROK lights are LED light pods. At least most of them are. The ROK 40, 20, and 10 are all pods. The ROK 9 is a smaller work/rock light. This article will cover everything except the ROK 9s.
If you're on the hunt for a good set of lights at a decent price point – these might be perfect for you. I added yellow Lamin-x to my ROK 20s – in case you were curious.
Find It Online
Lightforce ROK Light Review
Features & Specifications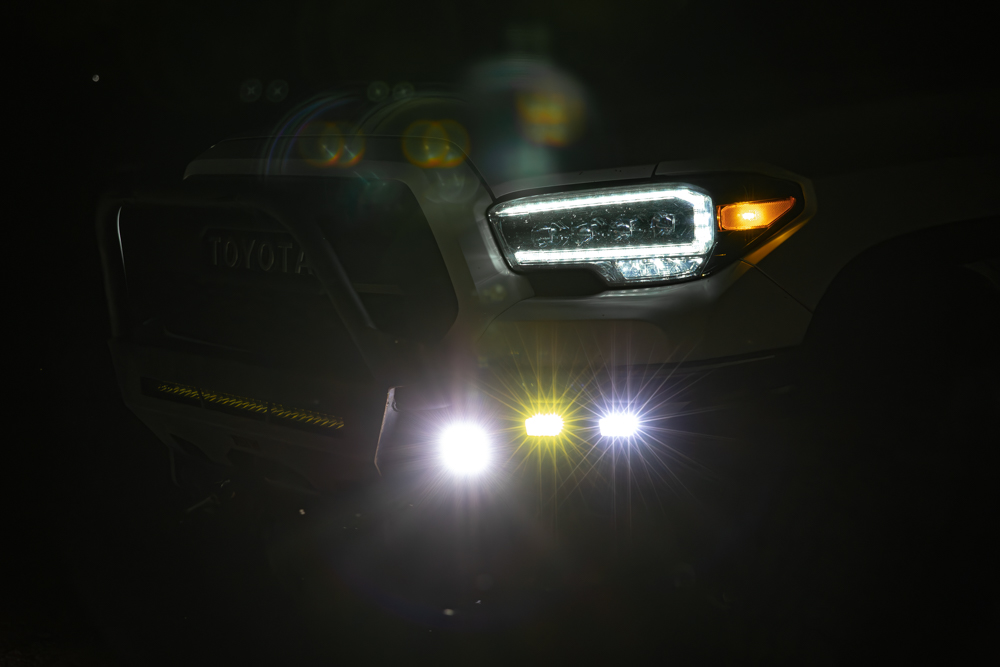 Let's quickly run through the relevant information. I've compiled the technical data as best as possible.
ROK Lights
IP69K rated
Aluminum body
Polycarbonate lens
Mounting hardware included
Waterproof connectors
Lifetime satisfaction guarantee
5000k color temperature
Flush mount options
Infrared and amber available
ROK40 – for a pair (2) – flood pattern
4684 effective lumens
6400 raw lumens
Draw 4.8 amps
80 watts
ROK20 – for a pair (2) – spot pattern
Data below is estimated**
1286 effective lumens
2800 raw lumens
Draw 1.8 amps
40 watts
ROK10 – for a pair (2) – spot pattern
missing online, assume roughly half of ROK20
Some information may not be 100% accurate – technical data can be hard to come by.
Kit Contents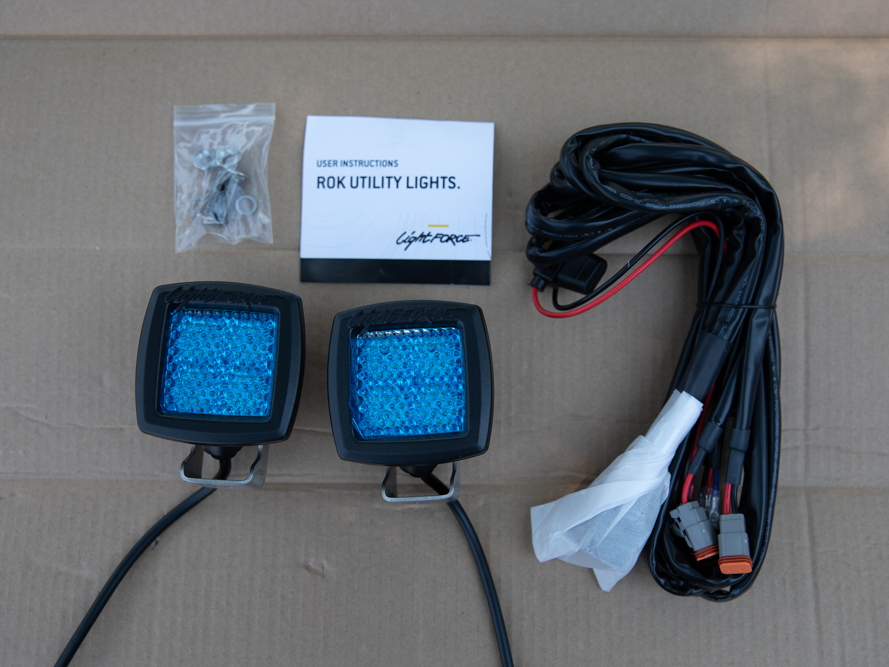 Lightforce lights come packaged really well. They are well protected and complete kits.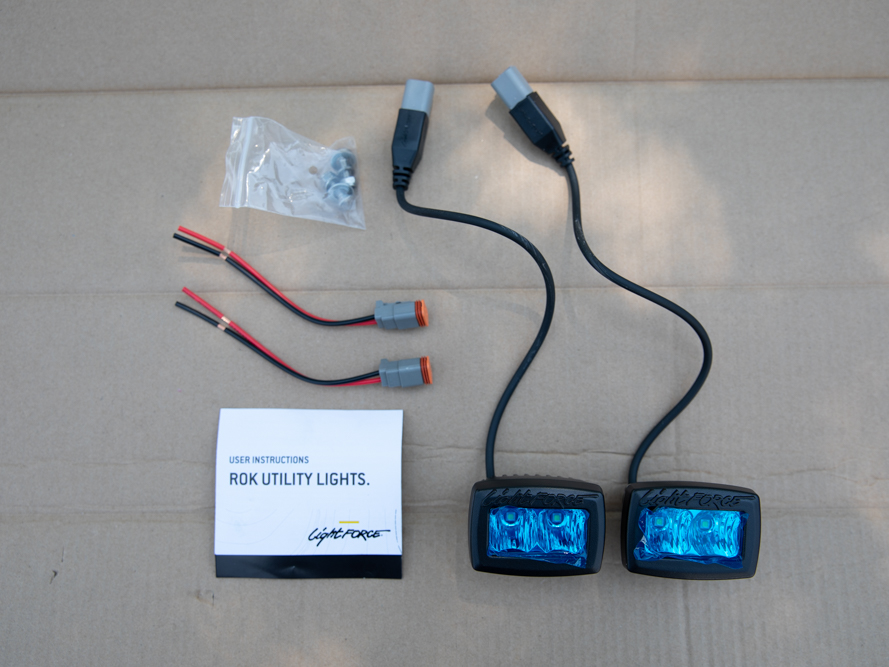 Depending on which options you select, your kit may or may not come with a harness.
H11 Adapter For Fog Lights
A quick note for people looking to easily swap their fog lights. The above image is a simple adapter you can buy on Amazon. Makes most fog light replacements plug and play using factory fog light harnesses. Mine have been working great for a long time.
Find It Online
Otherwise, I used my Trigger Controller 6 Shooter to wire my Lightforce lights. It's a simple auxiliary switch panel system.
Output Shots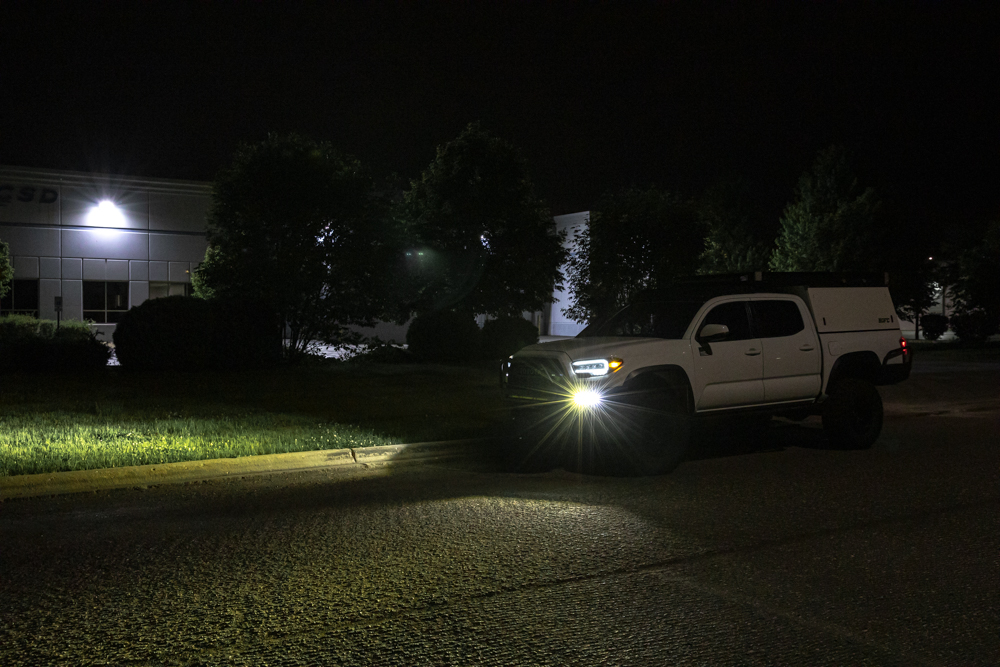 Before I get into the review, let's take a look at a few output shots.
I grabbed them on a dark night, all in the same position, with the same camera settings and minimal editing for comparison sake. Keep in mind there are many ways to point your lights too, which will impact their light throw onto the surroundings.
Headlights Low Beam (AlphaRex)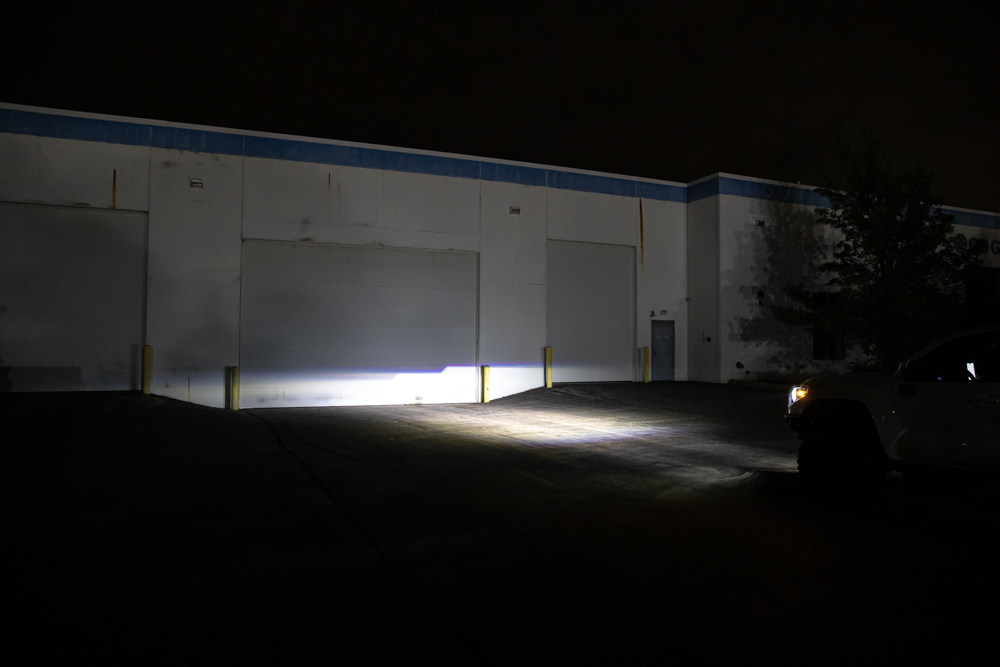 Headlights Low + High Beam (AlphaRex)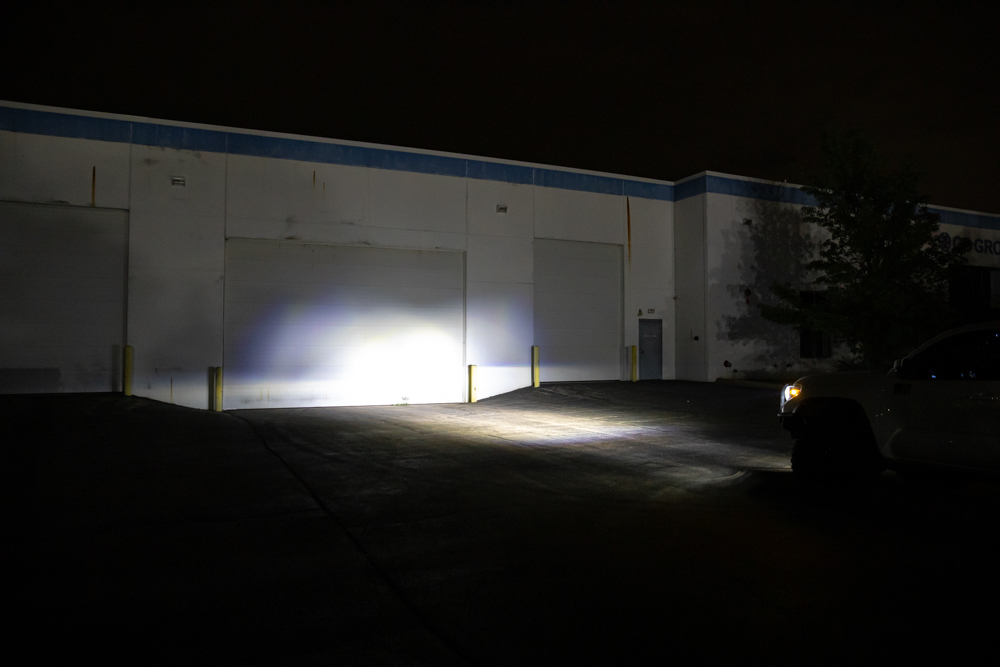 ROK 40 Flood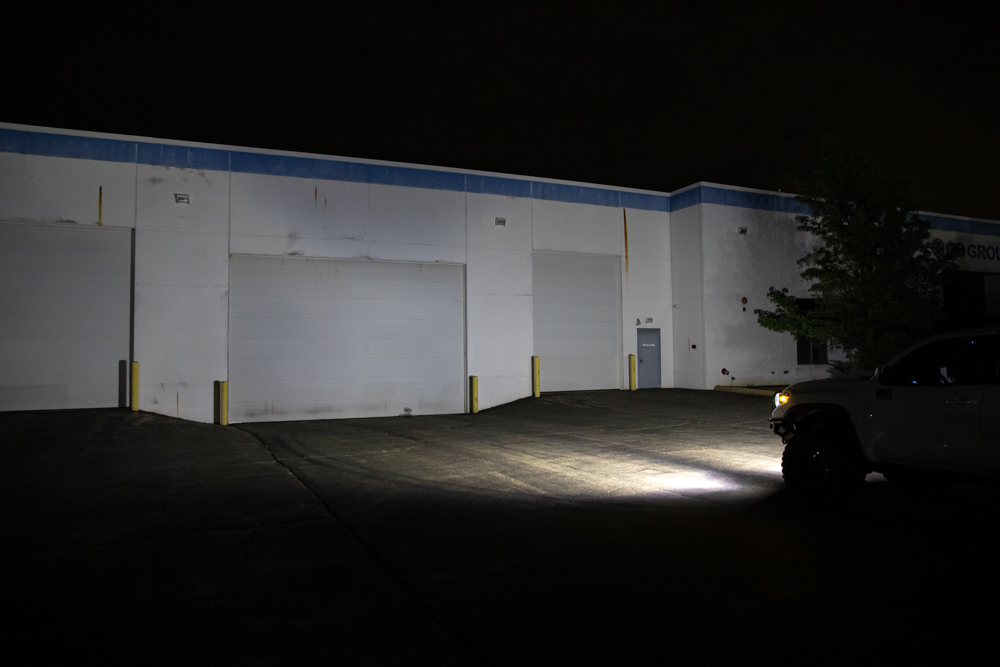 ROK 20 Spot (Yellow Lamin-x)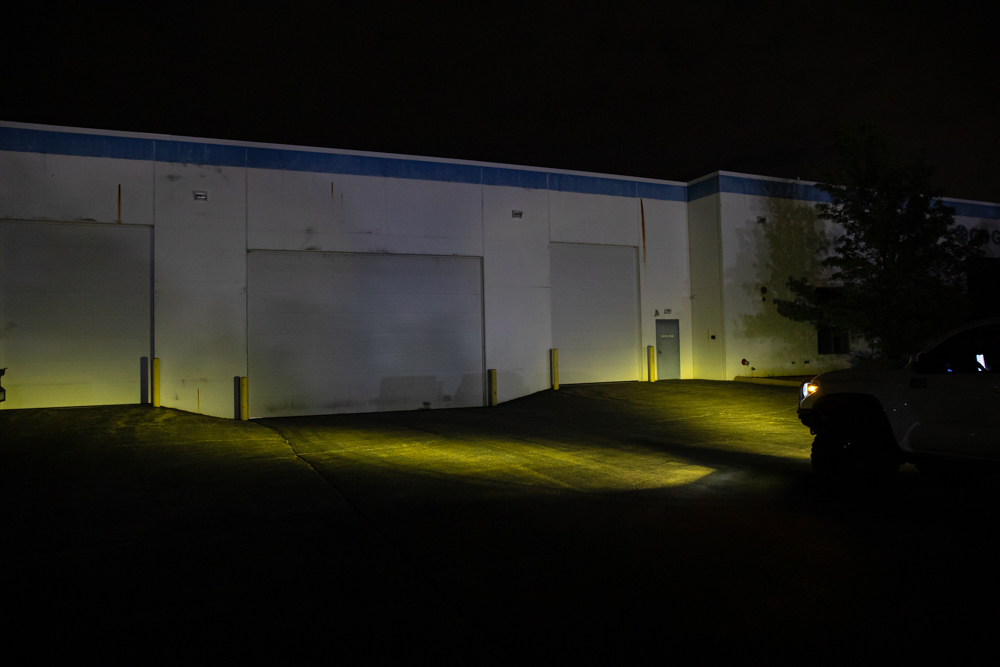 ROK 10 Spot
ROK 40 + ROK 20 + ROK 10
Headlights + All ROK Lights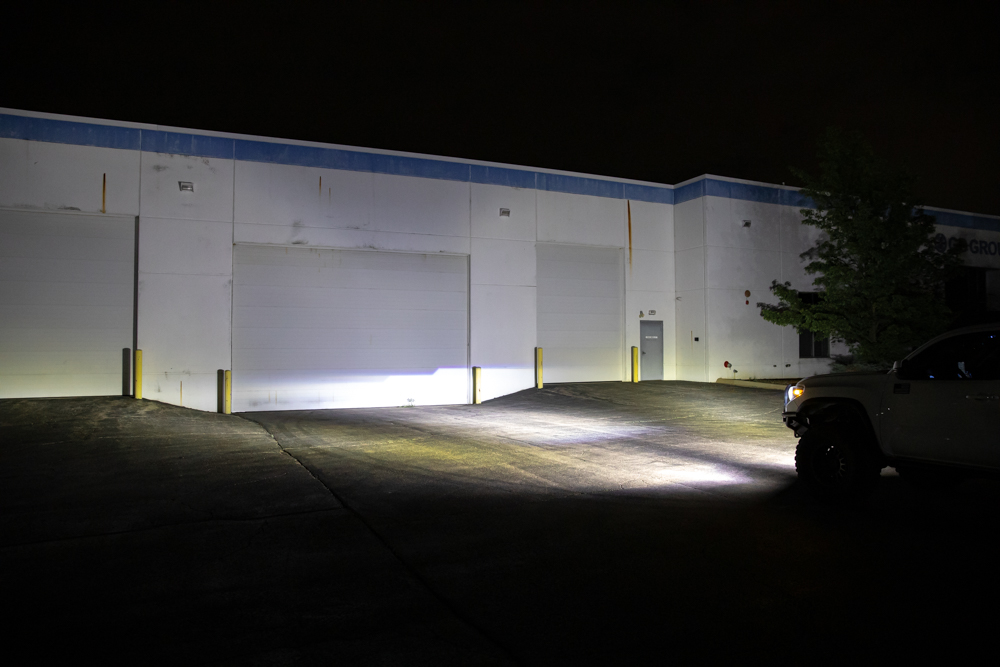 Long Term Review
LED light pods are easy to come by. There are a ton of options on the market.
My simple recommendation is this – don't buy the first or second cheapest set that you find. If you are on a budget, find a quality set of lights from a reputable company and invest your dollars there. Lightforce is a good example for this scenario. I've mentioned this in previous posts, but Lightforce has been around for a long time and they stand by their products.
As you can see from the output shots above, these little lights pack a serious punch. The ROK 40s, especially in the flood pattern, are tough to justify in regular traffic. While they work very well, the flood pattern reaches pretty far vertically. The ROK 20s, even with a yellow film, provide quite a bit of light. And when you don't need anything too crazy bright, the ROK 10s also have good output – all things considered.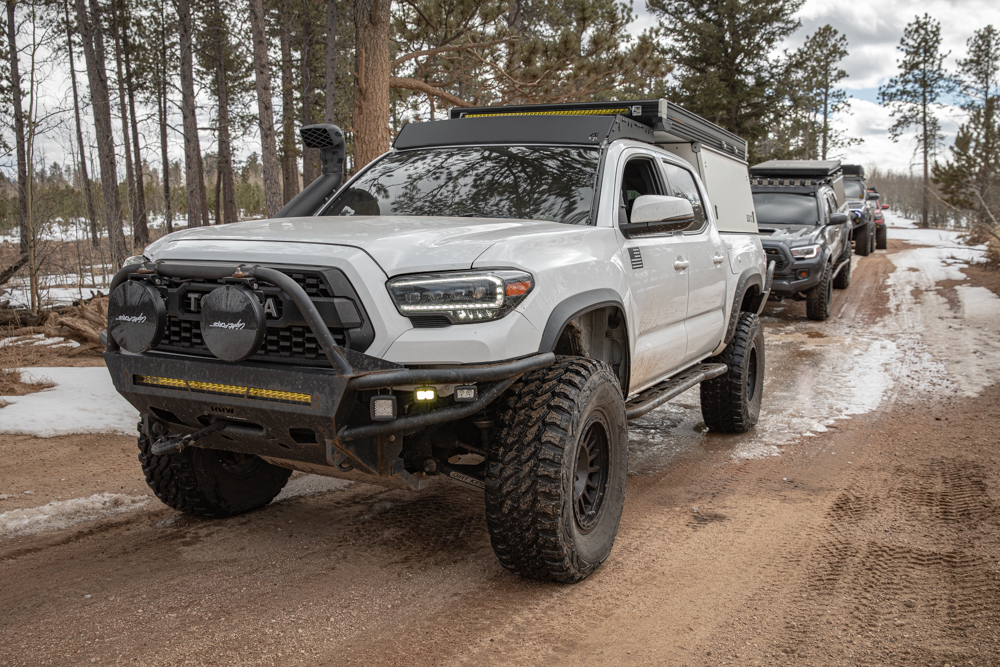 After running them for quite some time, I can tell you that I've gotten the most practical use out of my ROK lights. These lights are the easiest to use appropriately on urban roads, and since they are aimed in different directions, they throw usable light over 180 degrees from my front end. The yellow Lamin-x film gives a few of the lights a custom trim, a better lighting output color (in my opinion), and accents the truck well.
Solid price point and great output – not to mention the warranty and reputation.
Final Thoughts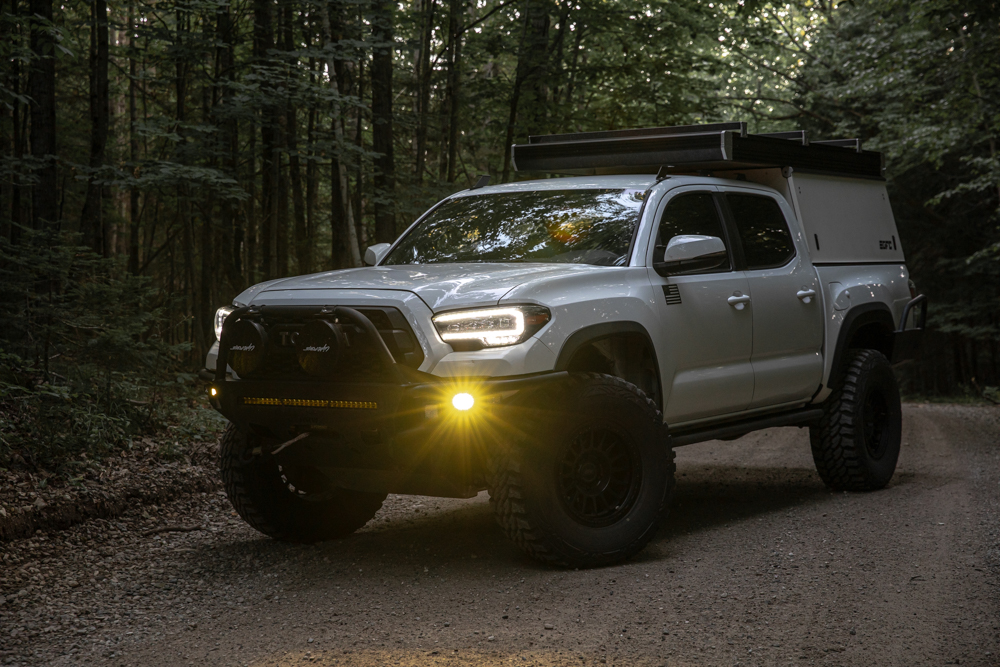 For under $400, which is often the cost for one pair of "high-end" LED pods, I've got 3 pairs (6 lights total), that pack one heck of a punch.
At the end of the day, I think you just need to ask yourself what you're willing to pay for and how much you feel comfortable spending on your lighting setup. If you're just getting started, just know that something like this has roughly 11,000 raw lumens. And for the cost and performance, you really can't go wrong.
As I've said before, these lights get the job done well!