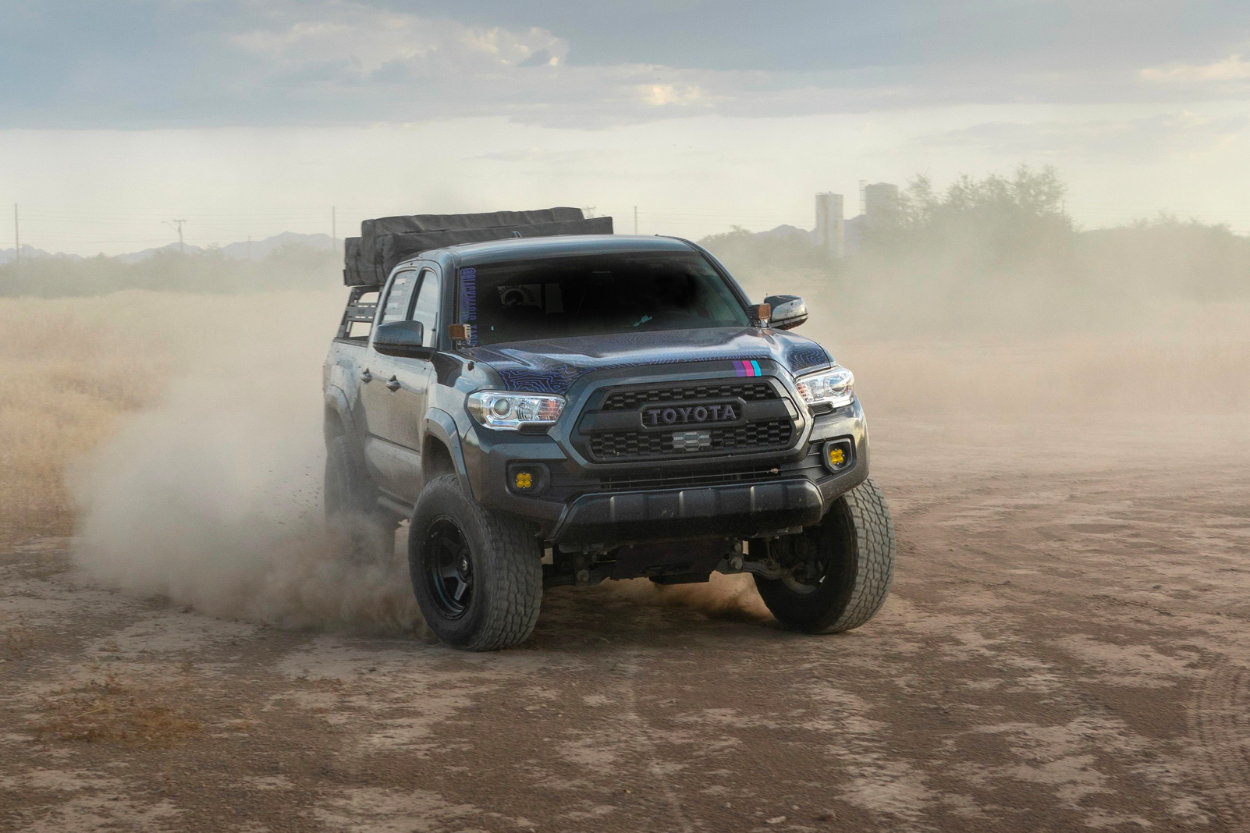 6 Unique 2nd & 3rd Gen Tacoma SR5 Builds & Their Owner's Top 3 Mods – Truck Build Inspiration For 2023
Welcome back to an all-new Taco Tuesday! Last week, we covered wheels and large tire setups for the Tacoma. This week, we are back and all about SR and SR5 Tacoma builds to inspire your own build. 
The SR5 trim has been very popular in the Tacoma family for several years. It offers a great combination of performance, comfort, and affordability. This trim comes equipped with your basic needs. While it doesn't have all the bells and whistles like the higher trim levels, it is plenty capable both on and off-road.
One of the benefits of choosing an SR5 over a higher trim is the option of either a 4-cylinder or a V6. Depending on your needs and preferences, this can be a huge deal-breaker between the SR5 and TRD or Limited trims.
Let's look at how these 6 SR5 owners have built pretty cool trucks while saving a good amount of money.
How To Get Featured

Do you want to be featured in a future Taco Tuesday post? We want readers to get inspired by a variety of rigs/products.

Submit your build for Taco Tuesday here to get featured!

We have specific topics for each Taco Tuesday post and we would love to feature your rig!
Note: The builds listed below are in no particular order
1. Austin Bender (@sr5life
) – 2019 SR5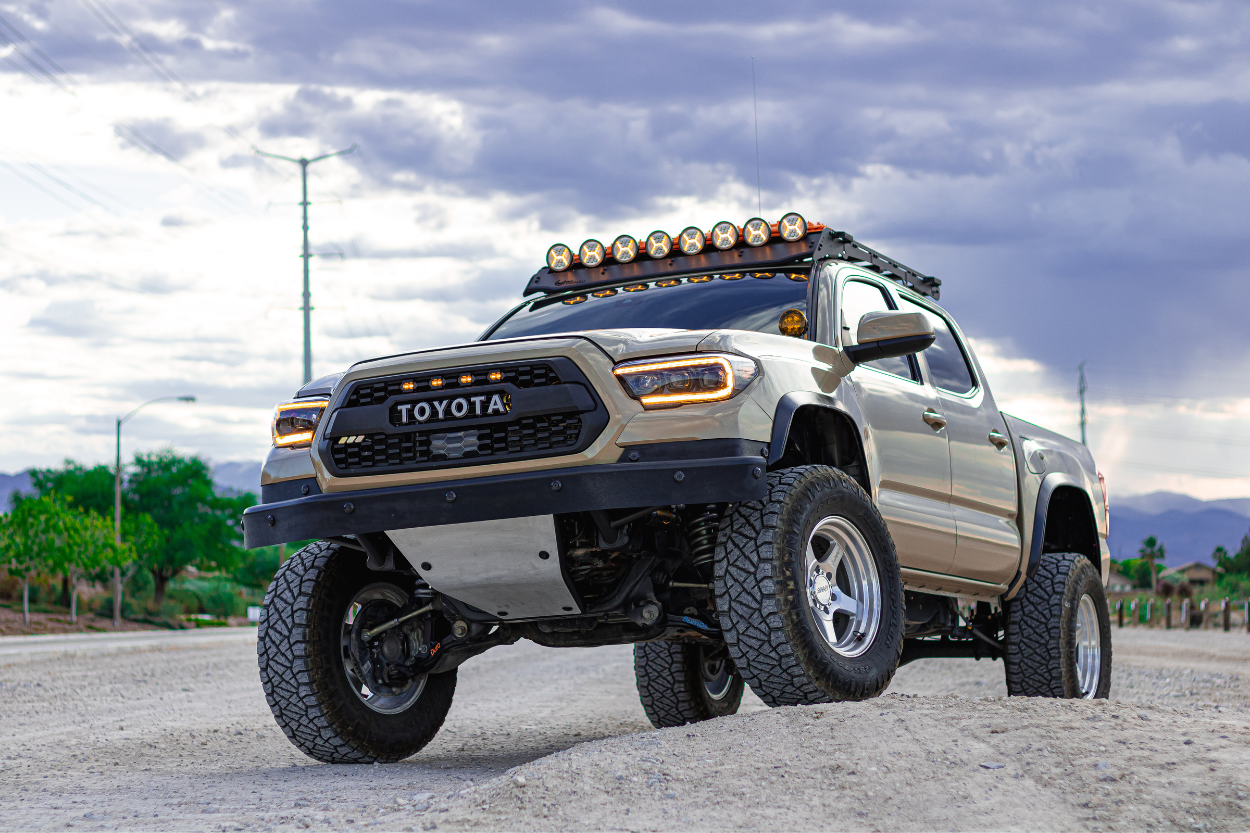 Top 3 Mods
DuroBumps Bump Stops (Front & Rear)
Morimoto XB V2 Amber DRL Headlights
Expedition Essentials TPAM Mount
Tell Us About Your Build 
I chose the SR5 trim, knowing I would change just about everything that would have made it a TRD anyways. I also went with 2WD because we live in the desert, and we will mostly be doing fast desert trails in this truck. 2WD means fewer parts that can break and less money for a long travel setup, which will be coming!
Next on my list of upgrades is performance lower control arms, rear shock relocation, and hydraulic bump stops. Everything is built for a purpose, and I have been evolving as I go!
2.
Stephen Moore

(@

weeman1199

) – 2016 SR5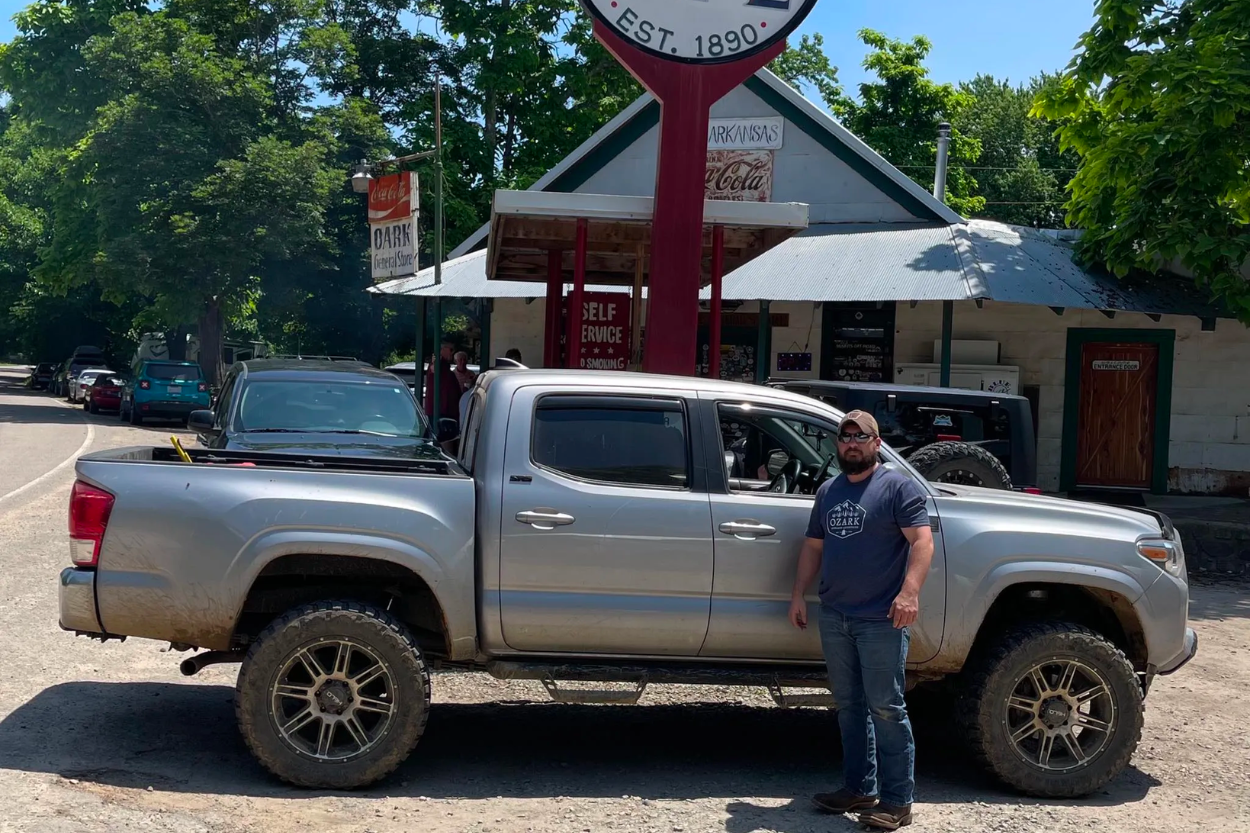 Top 3 Mods
Milestar Patagonia MT 02 (285/70R17) w/ Rocktrix RT 107 Wheels | 17×9 | -12mm offset

ADI Offroad Bumper w/ Badlands 12000 lb. Winch

eBay Snorkel 
Tell Us About Your Build 
I chose the Tacoma's SR5 Double Cab simply because I came across it 4 years ago when I was in the market for an off-road vehicle. It already had a Rough Country lift (which I want to upgrade), wheels, and tires (I sold the first set and went with 17s vs. the 20s). It also had low miles and I loved the silver color.
What I like the most about this truck is its drivability and agility. It will go nearly anywhere I want to go and has more suspension articulation than I've ever experienced, despite the cheaper lift kit that's currently on it. I currently have several mods, and I'm just really getting started adding mods to my truck. However, I have some great plans in the near future.
First, I am coordinating with Viato Equipment to build some full-length custom drawers for the bed. It will have sleeping and/or storage platforms so I can keep my gear loaded full-time while out on adventures.
Second, I am adding roof racks to both the truck cab and my Leer 100XR topper. I just haven't yet decided 100% on what brand I'm going with. The roof racks will serve as additional storage and primary storage for fuel, water, and my DIY PVC solar shower system.
Third, I want to upgrade my auxiliary lighting and add more lights all the way around the truck. For example, the Cali Raised LED 360-degree lighting for coverage on the trail or at camp.
I also want to add full skid plates because I am still running the stock ones and need better protection. With that, I'll also be upgrading my rear bumper to an aftermarket bumper with swingouts. I want to move my spare and add some jerry cans back there, plus it'll provide more protection for my rear end.
Lastly, I want to upgrade my suspension. I'm currently running Rough Country shocks, stock upper control arms, and stock bump stops. They are just alright, in my opinion. I'd love to run a more reputable setup that will last me longer.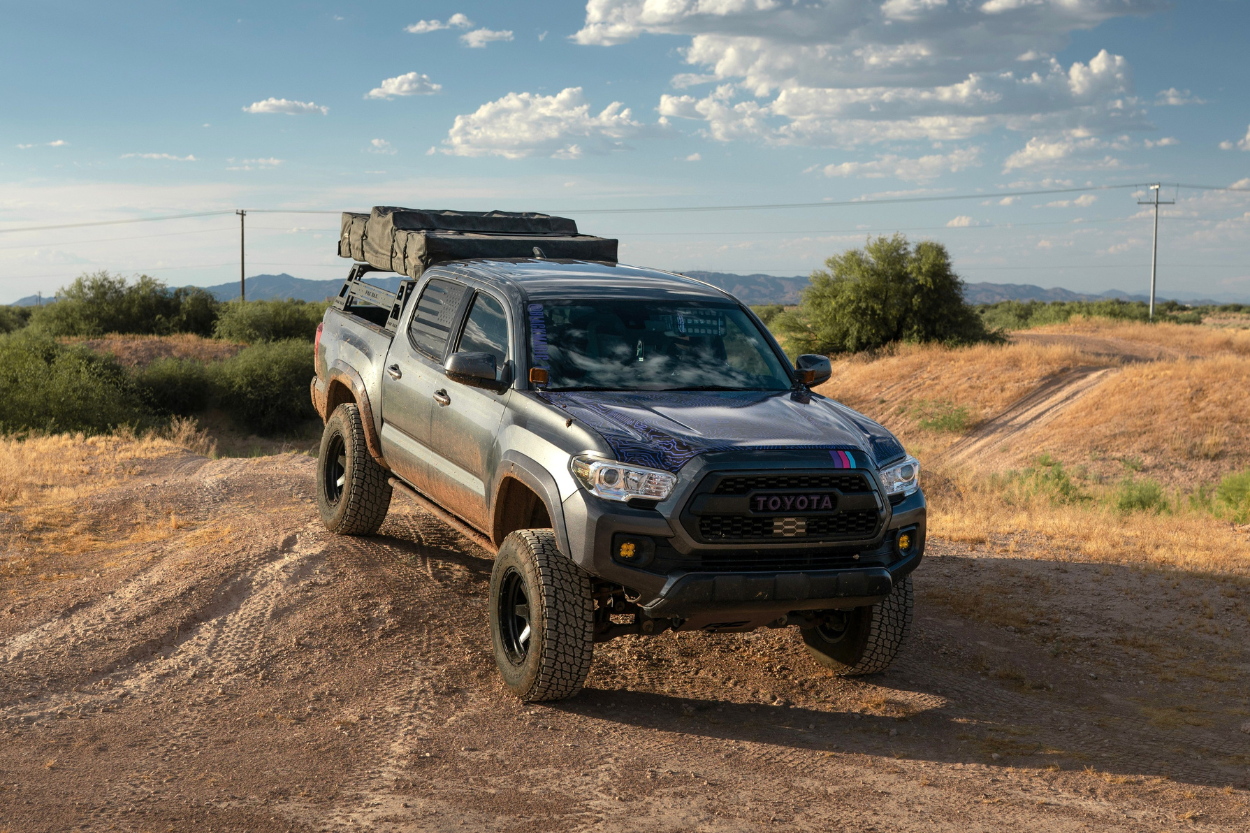 Top 3 Mods
Rough Country 4" Lift Kit
Nitto Terra Grapplers (285/70R17) | Fuel Shok Wheels | 17×9
PakRax 12" Bed Rack
Tell Us About Your Build 
I went with a Tacoma because I was just trying to get into whatever truck I could. Previously, I was driving a Nissan Sentra and was not a fan. When I went to the dealership, the salesperson brought out my truck and I immediately fell in love with it. I knew that it was my dream truck. 
The main thing I love about my truck is all the places it's taken me so far. I've been all over Arizona, have seen some amazing places, and met so many awesome friends along the way!
The next mods will hopefully be armor, bumpers, and a roof rack! I need more storage space, so the roof rack will help with that. The armor and bumpers would be great for a little more protection on the trails.
4. Marvin De los Reyes (@off.sloyota
) – 2016 SR5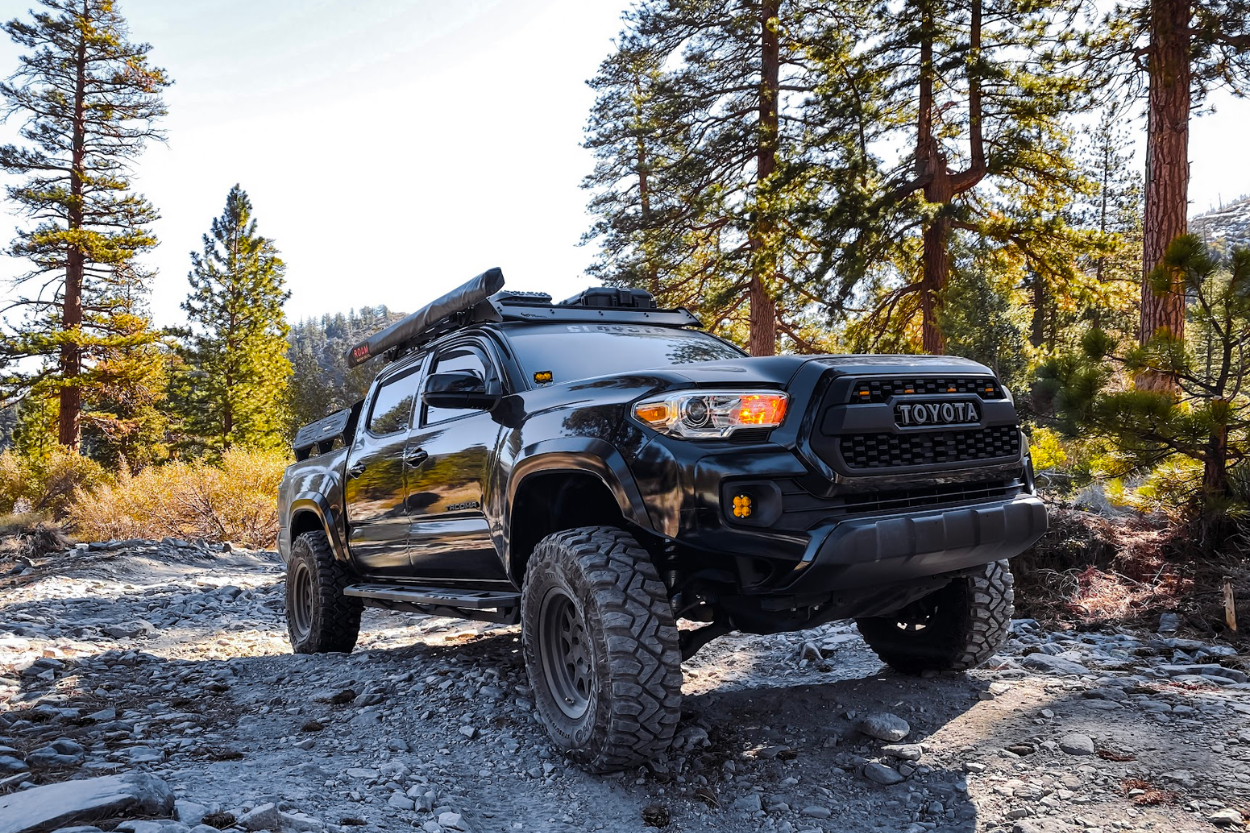 Top 3 Mods
Prinsu Roof Rack
Uptop Overland Bed Rack
Bilstein 6112/5160 Lift Kit
Tell Us About Your Build 
I picked the SR5 trim because it was within my budget at the time. I didn't need to have all the fancy gadgets with what I wanted to do with the truck.
What I like most about this truck is how easy it is to camp or off-road. In my opinion, it does just as well as any other trim would. In the near future, I plan to add MaxTrac spindles and rear leaf springs to level out my truck and for a smoother ride.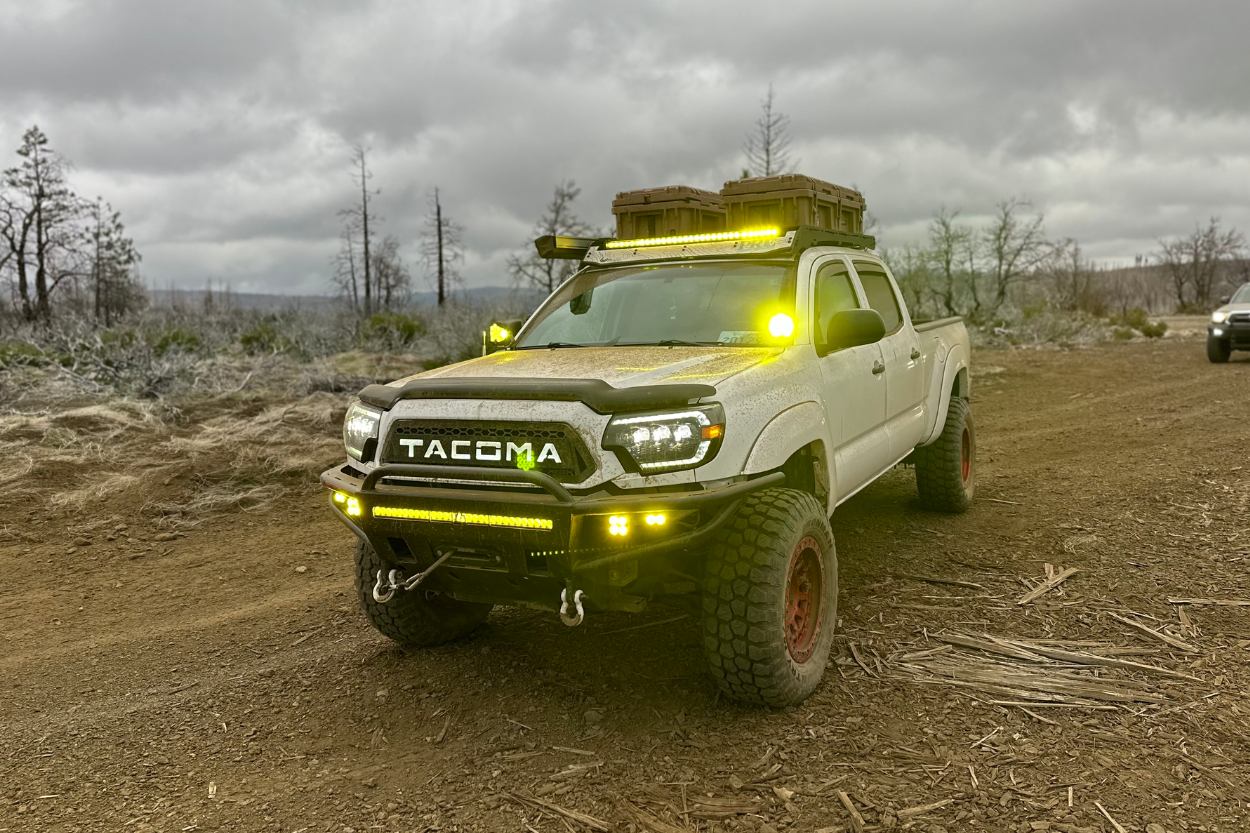 Top 3 Mods
C4 Fabrications Front Hybrid Bumper
Prinsu Roof Rack with Roam Adventure Cases & Awning
AlphaRex Nova Headlights
Tell Us About Your Build 
I went with an SR5 because the price range was within my budget at the time. I knew that since I was going to be upgrading parts on the Tacoma, I could use all the money saved to reinvest in the build.
Currently, I like just about everything that I've done to the truck so far, which is almost everything you could do: suspension, rims, tires, etc. I still need a high-clearance rear bumper and maybe a rooftop tent.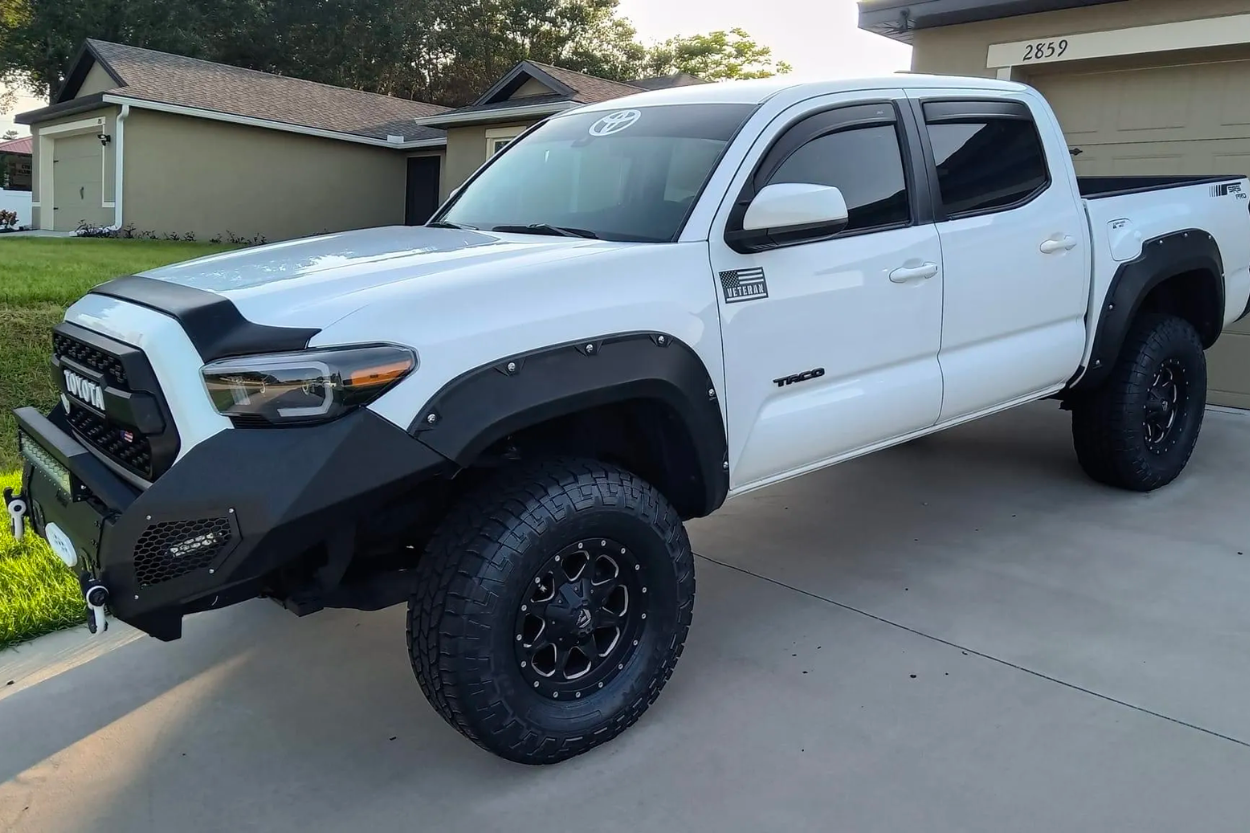 Top 3 Mods
Rough Country 3″ Lift Kit
Cooper A/T Tires (285/75R16)
Fuel Boosts Wheels
Tell Us About Your Build 
I purchased the SR5 trim because it was a good price for what I was needing. What I like most is the color of the truck, Super White. Later on, I plan to make more modifications including long travel suspension, a tonneau cover, and a roof rack. Hopefully, 35s will also be in the future.
Final Thoughts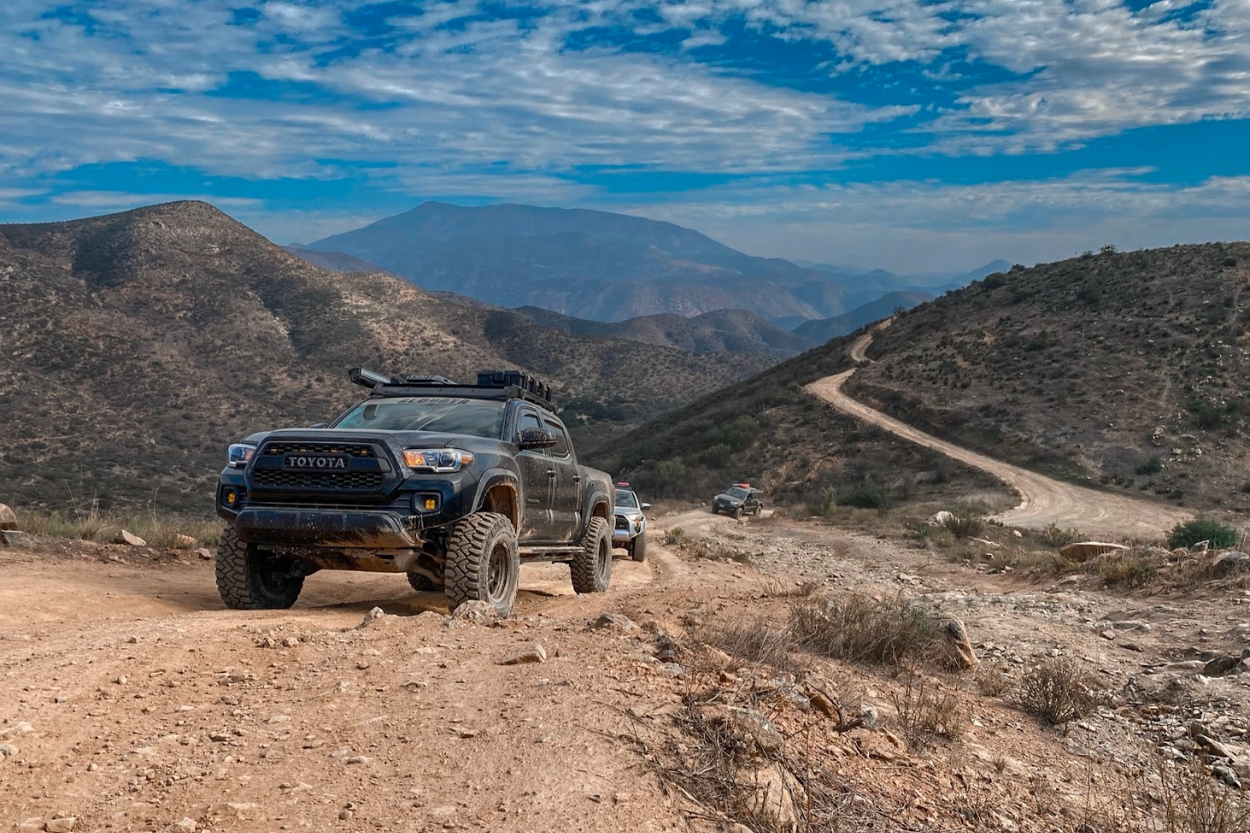 That wraps up another Taco Tuesday!
The SR5 trim of the Toyota Tacoma is the epitome of a practical, capable, and affordable midsize pickup truck. The attractive price point makes it an excellent value for what it offers. As the above SR5 Tacoma builds demonstrate, there is a ton of potential for customization, making it the perfect base for a new build.
Be sure to catch us next week, where we'll be covering skid plate kits for the Tacoma!