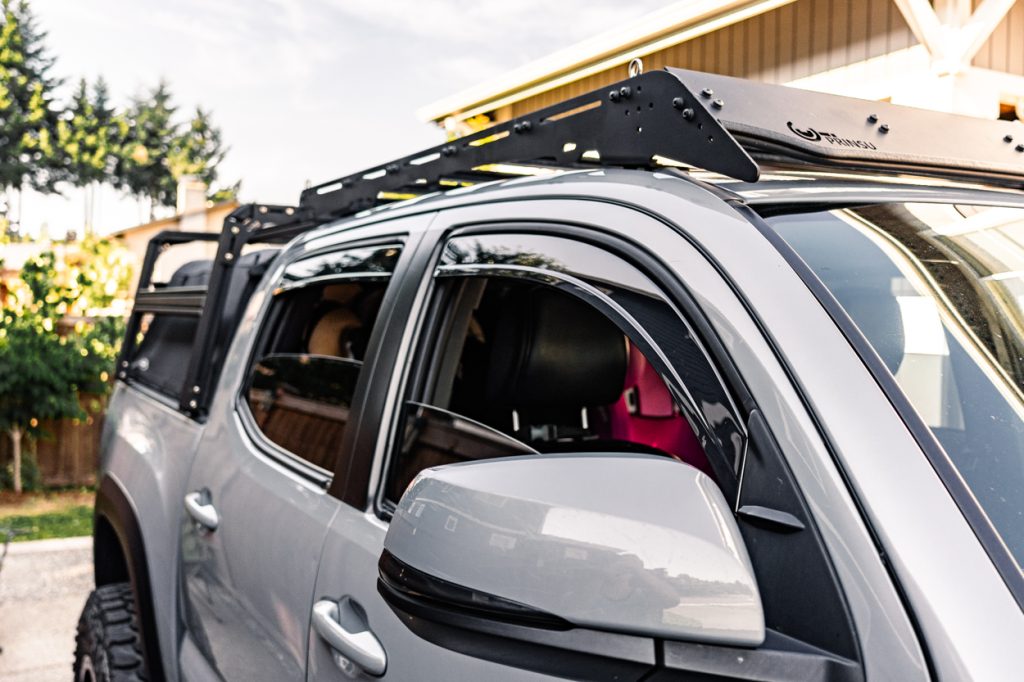 AVS Low Profile Ventvisor Window Deflectors For 3rd Gen (2016-2023) Tacoma: Get Fresh Air In Your Cabin While Avoiding The Elements – Install & Review
Window deflectors are not new to the accessory scene. In fact, you may remember your parents having them on their vehicles. However, they've been adapted to be much more aesthetically pleasing today. Gone are the days of large deflectors that bulged from the windows. Although if that's your style – they are still available.
The AVS deflectors are some of the most popular window deflectors on the market and for good reason.
Find It Online
Why Add Window Deflectors?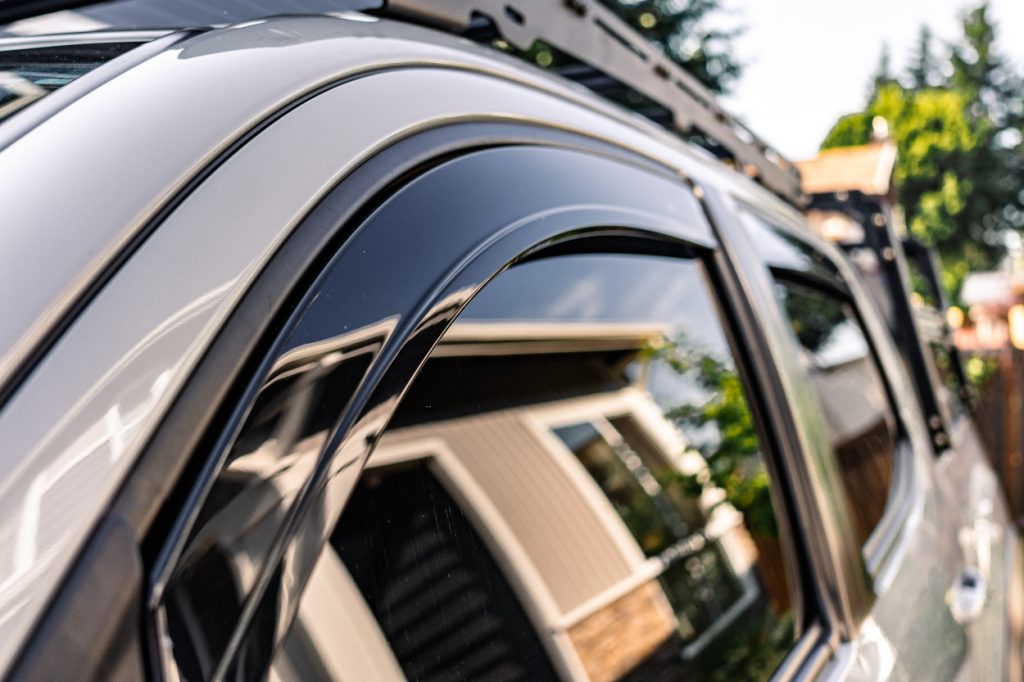 The main reason you would buy a set of deflectors is to allow fresh air into your truck, but without letting the elements in at the same time. Ever had foggy windows on a rainy day? Cracking the window is often very helpful. Without any window deflectors, and especially driving at speed, you end up soaking your interior, and maybe even yourself.
Now let's think about the opposite. A super hot and sunny day. It really doesn't matter how dark your window tint might be – once you roll your window down, you're exposed to the sun. Deflectors can help by allowing airflow, but also blocking the sunshine from reaching your eyes.
Additionally, opening your windows while driving can lead to a lot of wind noise. Window deflectors should help to improve aerodynamics and reduce noise.
Personally, I like to add deflector for warm days where my car is parked in the direct sun and I want to leave the windows slightly rolled down for airflow. These allow me to do that while reducing the amount of attention that an open window might draw.
Low Profile Vs. In-Channel Vs. Tape On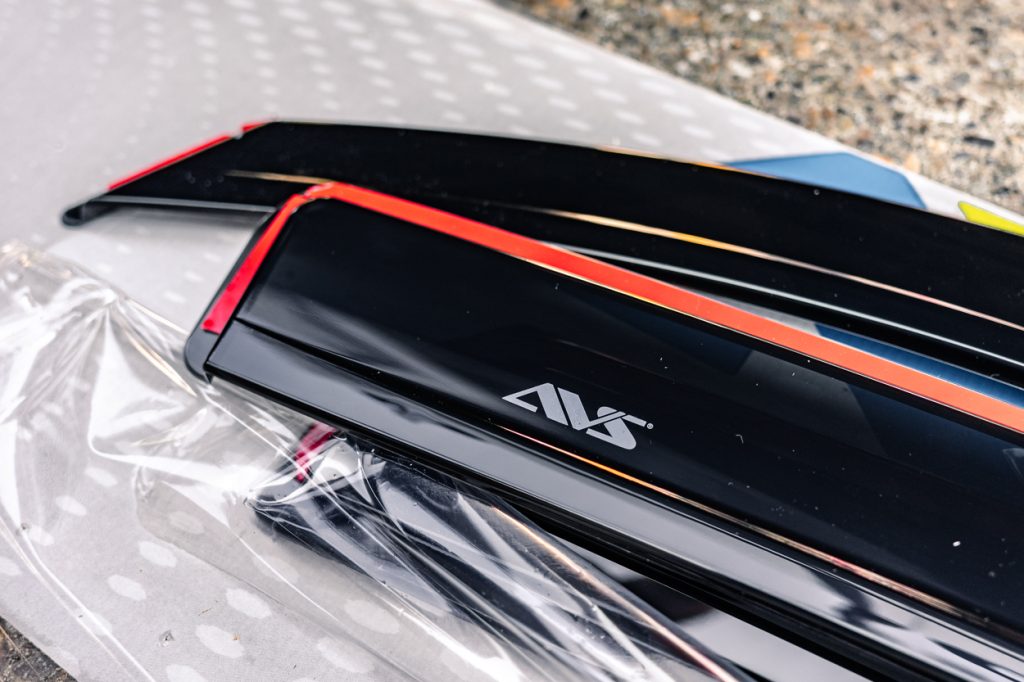 The low profile version (seen in this post) installs with automotive-grade 3M adhesive tape. Digging deeper, we found that depending on your vehicle, the low profile version will either install on the external window frame or within the channel. With the 3rd Gen Tacoma version, it will be installed in the window channel. They have a larger surface area and maintain an OEM+ aesthetic.
For the Tacoma, near as I can tell, the in-channel option installs in the same manner, but the design is a little more bulky. They're not as quite low profile and have a slightly more rounded shape. The part numbers are nearly identical, but there is a difference. If you need more confirmation, we suggest reaching out to AVS.
The tape on (original) version installs again, with the 3M tape, but only to the outside on the door frame. These are likely what you might remember from years past on your parent's vehicles. These would not be my first choice, but to each their own.
All AVS products come with a solid lifetime warranty.
Installation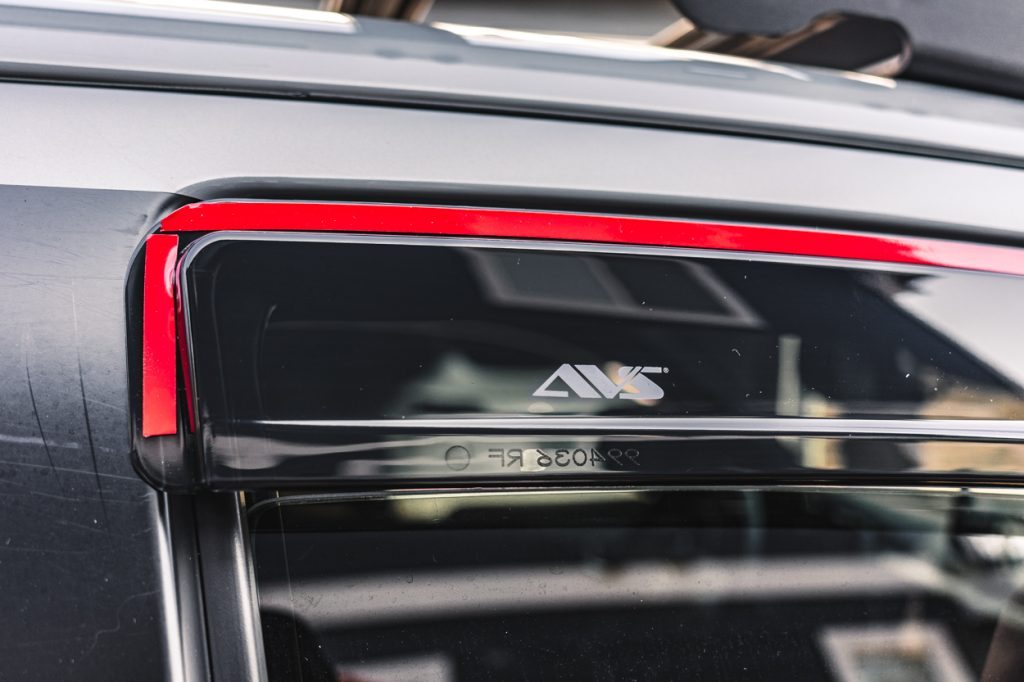 Installing these is super simple. There aren't any special tools needed and it should take you about 15 minutes total.
Step 1. Clean Windows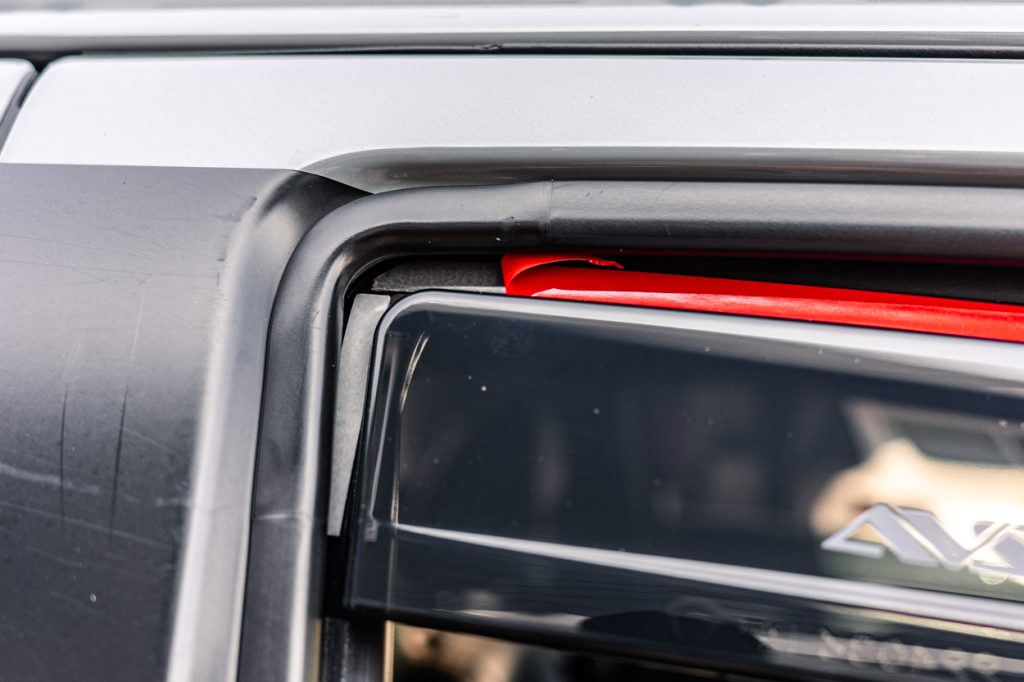 You'll need to start by cleaning the windows so that the 3M adhesive on the window deflectors has a clean surface to adhere to. Doing this will also ensure they stay in place for years to come. Included in the kit are alcohol wipes to do this. Allow a minute for any of the residual alcohol to dry.
Warm Surface (optional)
If you're installing these in a warm climate, you can skip this step. If you're installing them in the cold, however, you'll want to use a hair dryer or heat gun to heat up the installation surface of the windows for better adhesion.
Step 2. Install Window Deflectors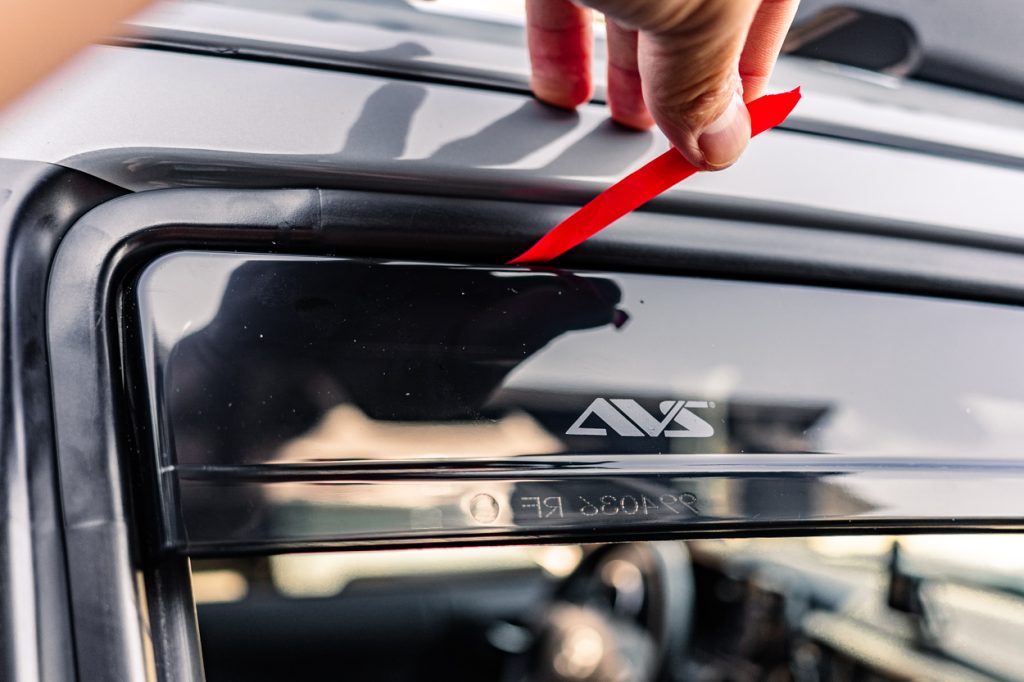 Start by only peeling back a couple of inches of the 3M tape backing on each side of the window deflector.
Next, line it up to the respective window and press on each end to secure it in place. Work your way around to ensure the deflector sits nicely in the window grooze. Be careful with the placement before peeling off the rest of the adhesive backing as it's very strong and placement will be fairly permanent. Once you peel back all of the adhesive backing, firmly press down the entire length of the window deflector to secure it.
Repeat this process for all remaining windows, and you're done!
Final Thoughts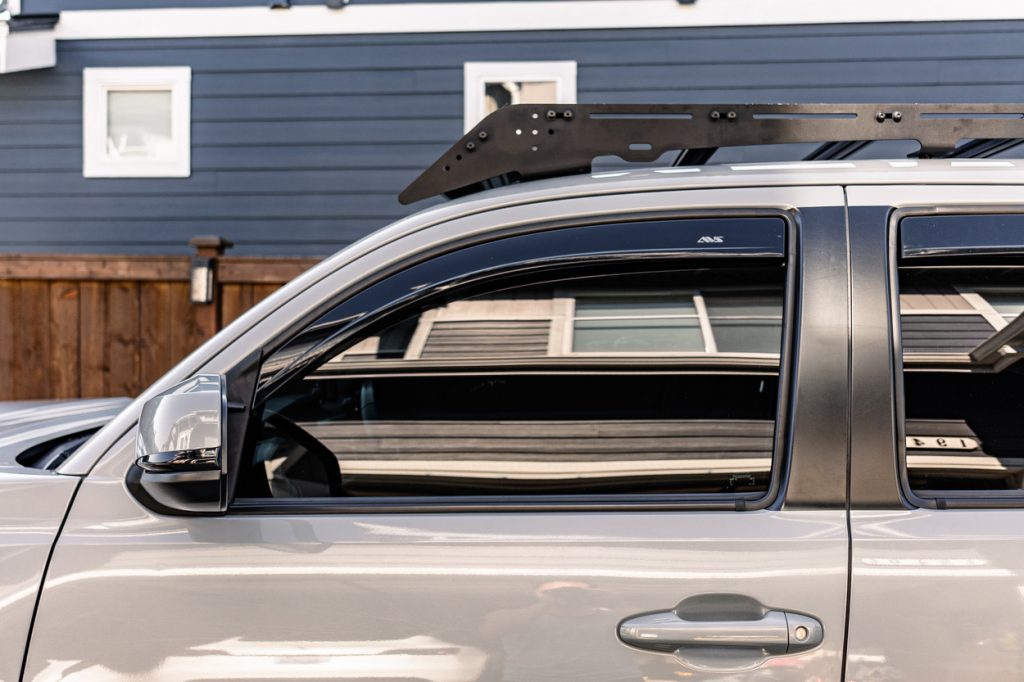 I'm pretty impressed with how the AVS Low Profile Window Deflectors look once installed. Maintaining an understated look was more important for me than maximum protection from the elements like you get with the Tape On or bigger In-Channel Ventvisor variants.
The installation was simple enough and the smoked color of the deflectors matches my tinted windows pretty well. Road noise is pretty minimal if any at all, and now I can let some fresh air into the cabin rain or shine (sorry for the cliché).
If you're in the market for window deflectors, be sure to check out AVS. Even if the low-profile look isn't for you, they have options for everyone's preferences.