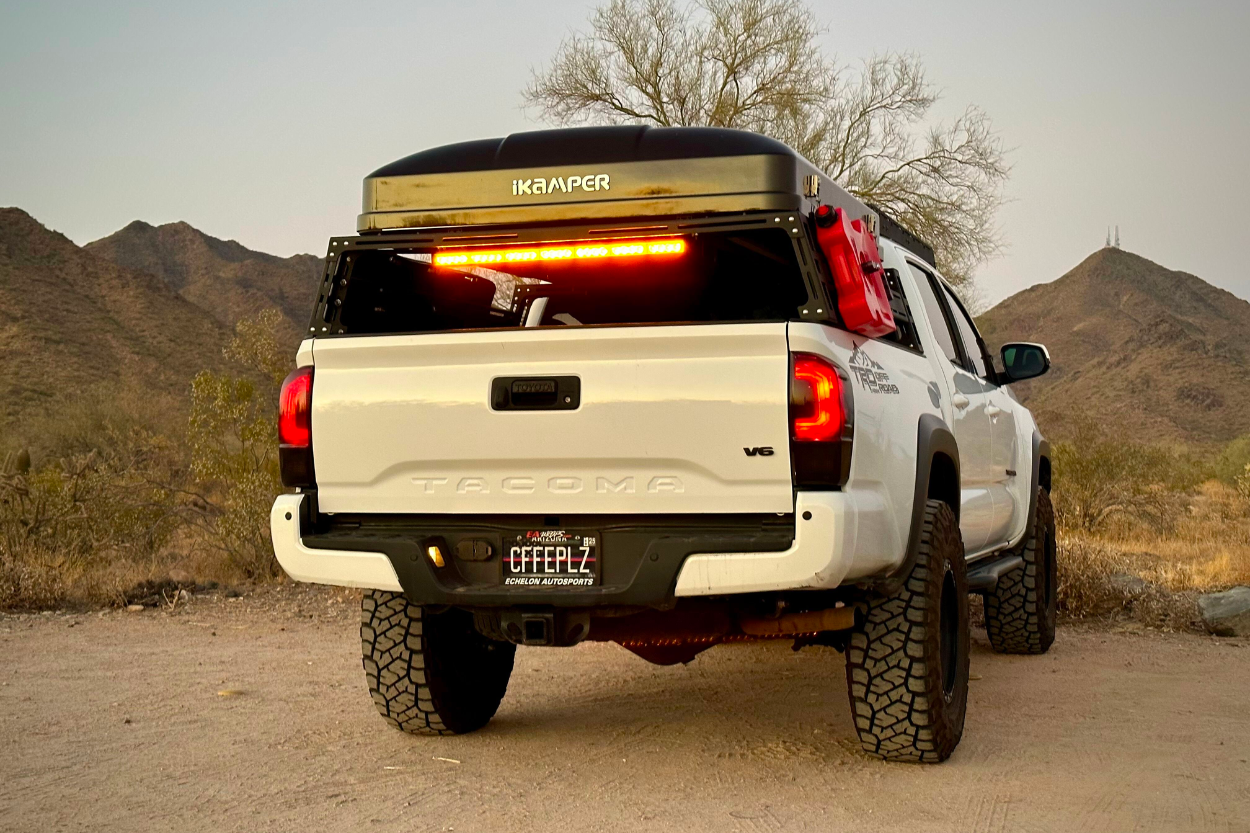 4 Budget-Friendly Amazon Mods & Parts for Your Toyota Tacoma – Upgrades That Won't Break The Bank
This Week's Topic: Affordable Amazon Mods
Welcome back to an all-new Taco Tuesday! Last week, we featured upper control arms for the Tacoma. This week, we are taking a look at popular mods that you can conveniently get from Amazon.
Amazon is a popular choice for people seeking affordable alternatives to name-brand parts and products. You can find some great options if you're building a rig on a budget. Let's explore a few items that people have been buying!
How To Get Featured

Do you want to be featured in a future Taco Tuesday post? We want readers to get inspired by a variety of rigs/products.

Submit your build for Taco Tuesday here to get featured!

We have specific topics for each Taco Tuesday post and we would love to feature your rig!
Note: The builds listed below are in no particular order
Amazon Purchase 
Tell Us About Your Purchase
I chose the Xprite brand for my chase light because it was affordable and had great reviews! I had seen other truck owners on social media with Xprite chase lights that showed how well the amber lights cut through the clouds of dirt on the trails. Also, I wanted a chase light that was clear while it was off, and the Xprite light fits that bill. It also has 21 flash pattern options to choose from. Lastly, it was easy to mount to the bed rack and maintained my minimalist look.
Night runs and camping are fun but flashlights just don't cut it when you're searching for things in the truck bed. I wanted a cheap, easy solution to illuminate the truck bed. I chose these rock lights based on a recommendation by a friend. They also had good reviews and were affordable!
They were easy to mount to the bed rack and illuminate the truck bed well! I mounted three of the four lights on the bed rack and the fourth light under the truck by the spare tire to illuminate the ground. They are controlled by a little switch that's mounted on the inside of the truck bed for quick access.
2. David Pourdavood – (@dp_trdpro)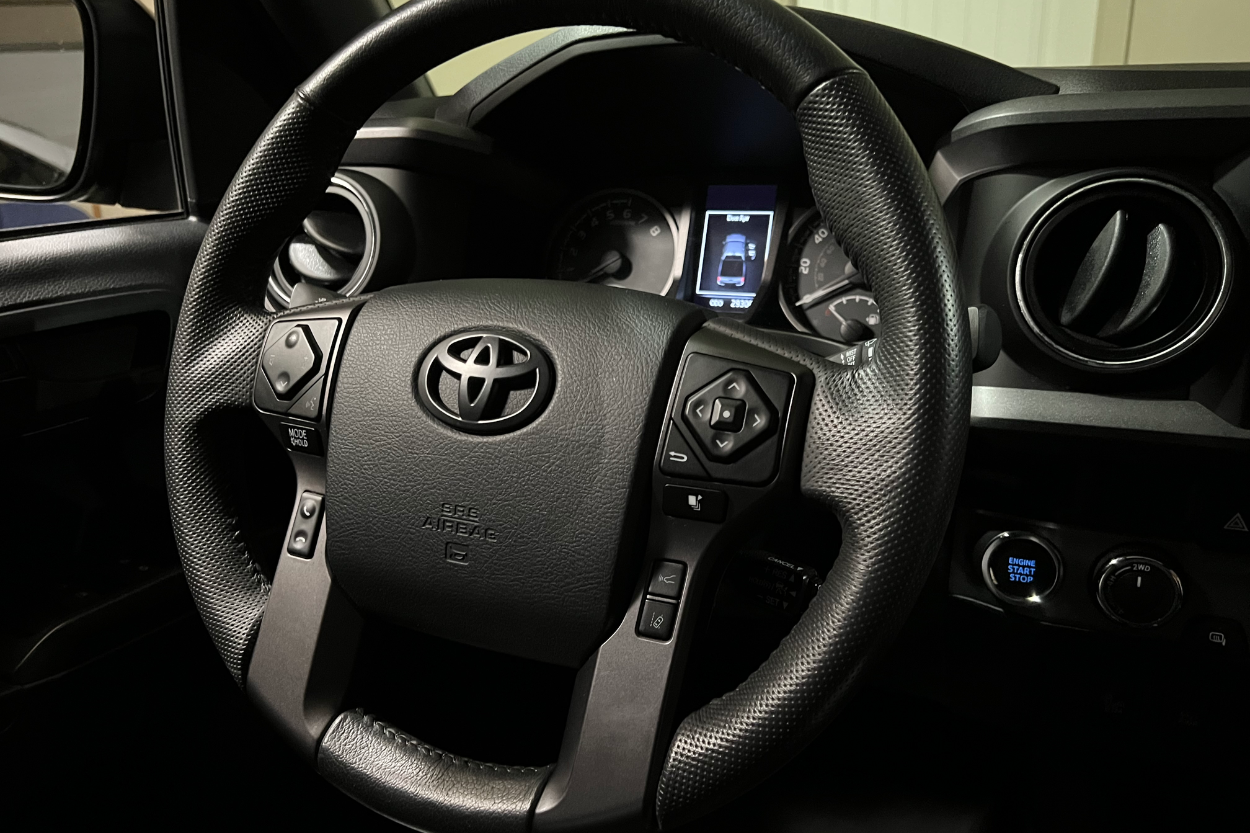 Amazon Purchase 
Tell Us About Your Purchase
My favorite Amazon mod for my Tacoma is the steering wheel emblem overlay. This one is important because I stare at it every time I'm driving.
The goal for my interior setup is to delete all of my OEM chrome pieces while maintaining an OEM look. After tons of browsing, I started off with the AJT door handle covers. Out of all the handle options, I felt they matched the interior lines the best. I also went to Meso Customs to replace most of the other chrome accents. After loading up my online cart, I was still missing the steering wheel emblem overlay. After a little digging, I gathered that it was discontinued possibly because of copywrite issues.
This is where Amazon saved the day. They had a matte black emblem overlay for $13. I figured there wasn't much to lose and I can always return it if I don't like it. The matte finish goes great with the interior flow and I no longer get blinded by the sun reflecting off of the chrome emblem.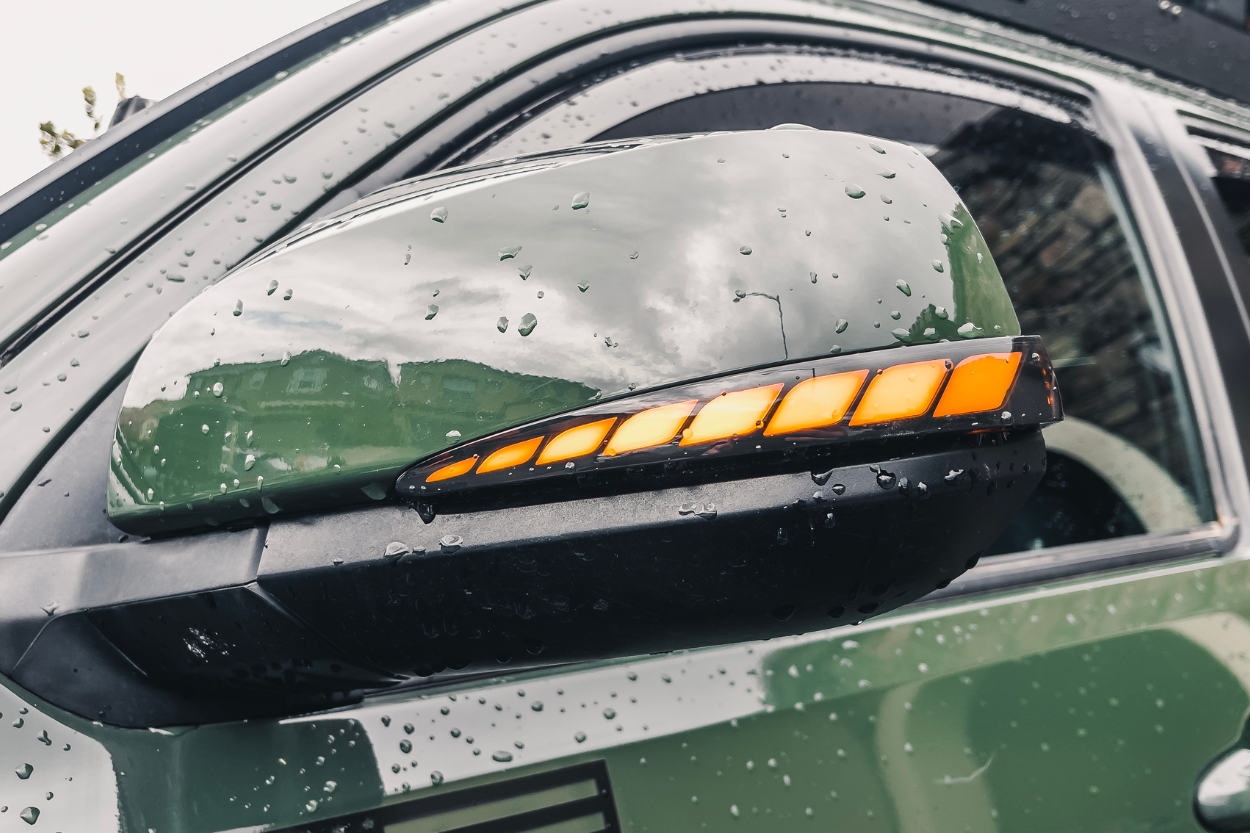 Amazon Purchase 
Tell Us About Your Purchase
I debated on and off for a few weeks on if I should buy a pair of Morimoto or MESO customs mirror signals. At the end of it, I couldn't bring myself to drop that $150 on turn signal lights when I knew there were other options that were just as good but at a much lower price point.
I started to do some snooping around and found an Amazon brand selling a product similar to those for one-third of their price. They looked promising and with over 2000+ positive reviews, I hopped on it quickly. Months later these are probably one of my favorite exterior mods. I get comments on them all the time and they've held up to all the trail abuse!
4. Jermy Macareno
Amazon Purchase 
Tell Us About Your Purchase
I did plenty of research on many throttle controllers and most of them were big brand names with big price tags! I chose to purchase the Eittar throttle controller from Amazon because it had free shipping, was budget-friendly, and had great reviews.
What I really like about it is that it does not require me to download an app on my phone. Installation was quick and easy and to top it all off, it's easy to navigate through the different drive modes with the touch of a button.
Overall, I am very happy with my purchase!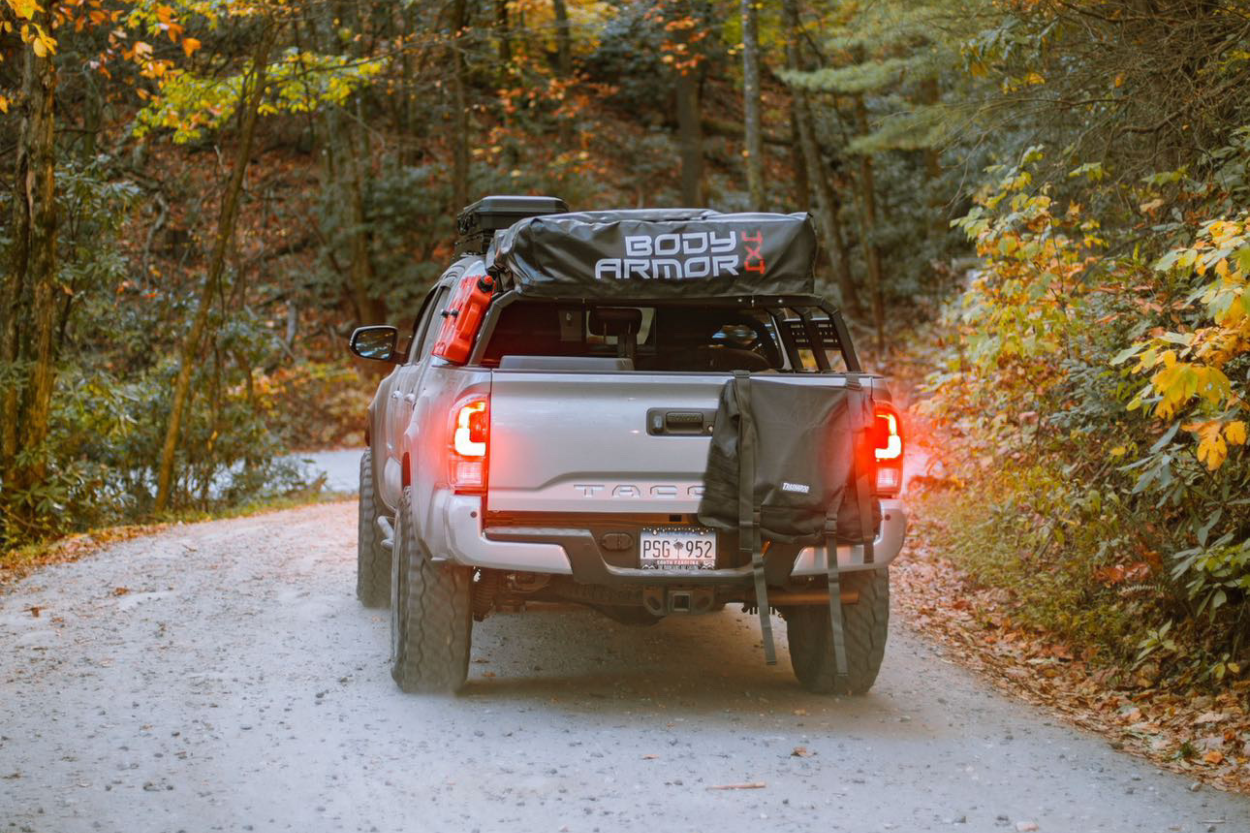 Amazon Purchase 
Tell Us About Your Purchase
My favorite product that I purchased from Amazon is the Trasharoo spare tire trash bag. I purchased this bag because I needed something to hold all my trash when I am out camping.
Additionally, when I am not camping I use it to carry my recovery gear. The use of this bag is endless, but I would only use it to carry light items.
As we all know offroad/overland gear takes a long time to be shipped so buying it from Amazon was a no-brainer. I was very happy that I was able to find this on Amazon and get it shipped to my house the next day.
Final Thoughts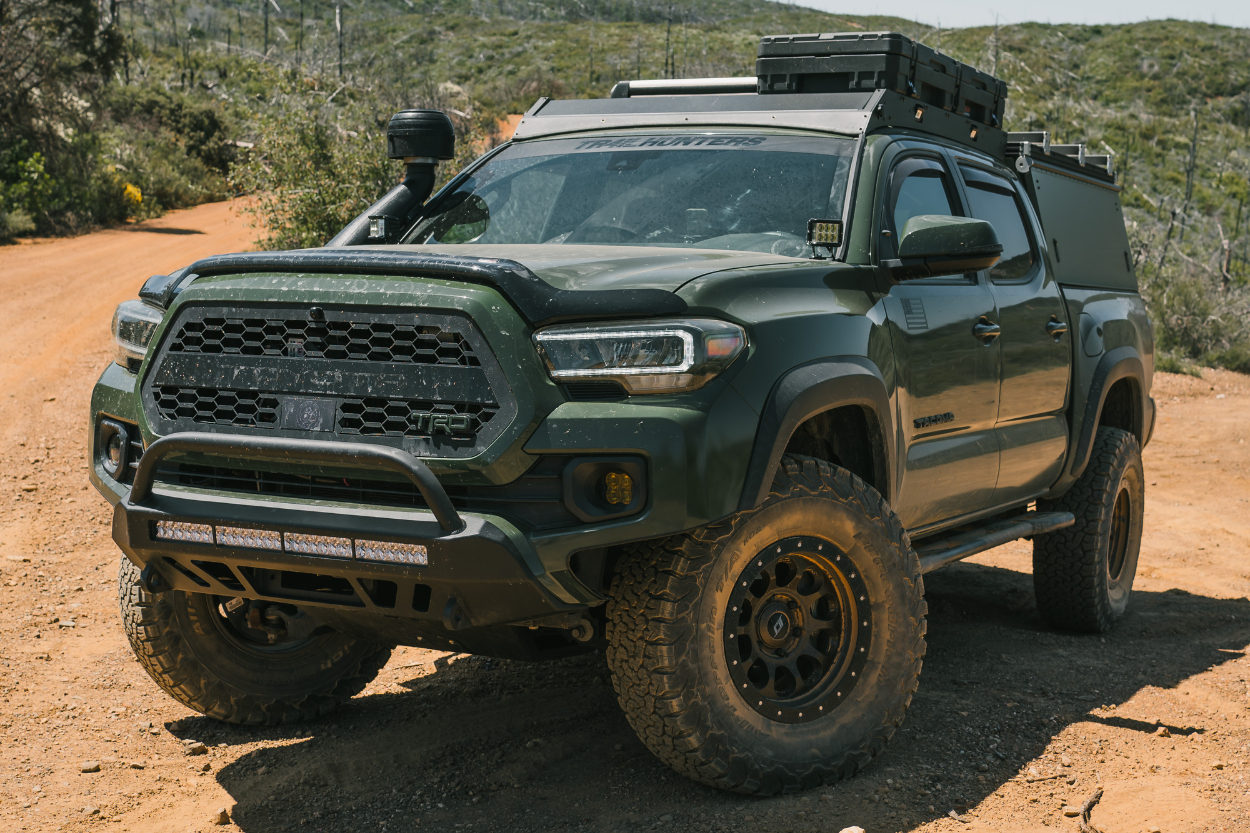 That wraps up this week's Taco Tuesday!
If you haven't thought about buying products for your truck from Amazon, it's a fantastic choice. Whether you want well-known brands at a potentially cheaper price or effective off-brand items, Amazon is a great place to start looking because of its wide assortment and reliable customer service.
We'll be back next week with an all-new Taco Tuesday where we will look at camp kitchen favorites!