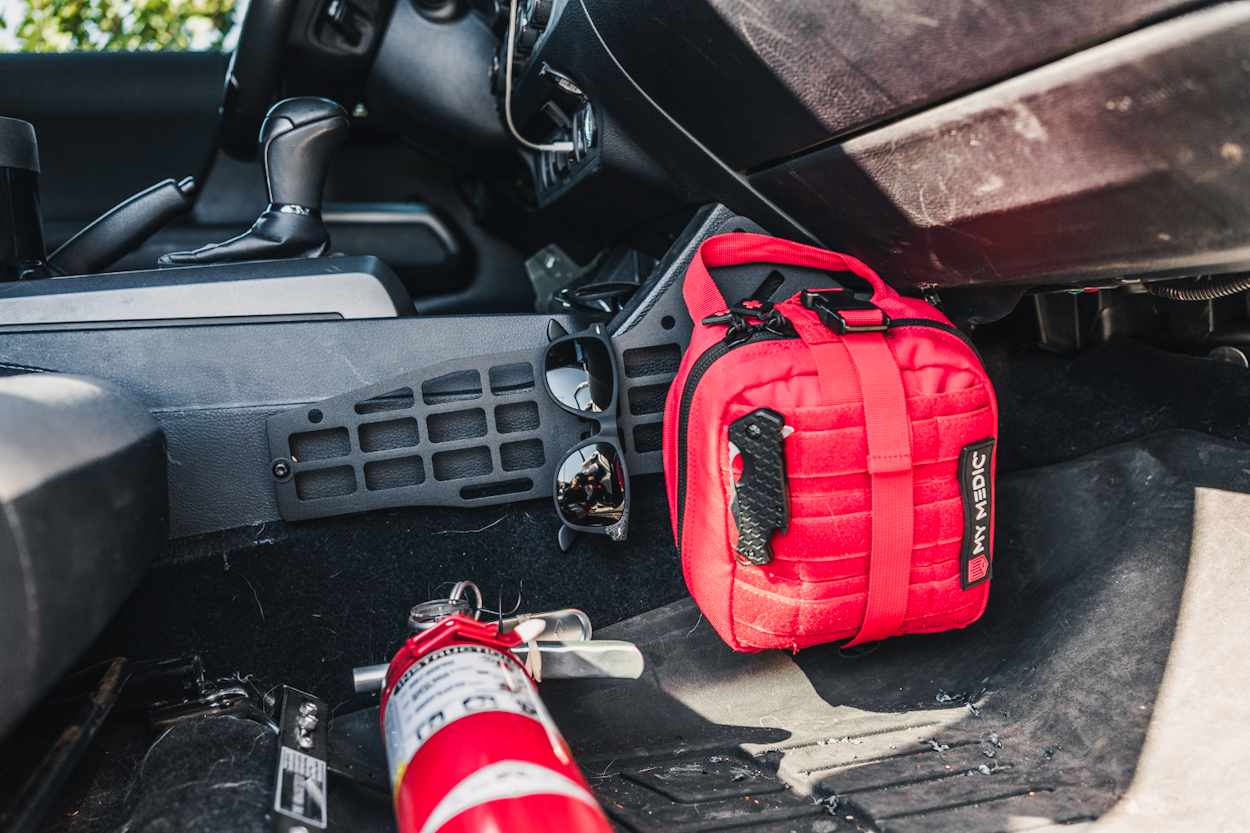 Cali Raised LED Center Console MOLLE Gear & Accessory Panel For 2nd & 3rd Gen (2005-2023) Tacoma – Installation Guide & Review
When you're out on the trail, the last thing you want to be worried about is gear rolling around in your cab. A lot of times, I would have multiple pieces of gear rolling around or rattling in the cupholders. My walkie would usually be in my hand or clipped to my visor because I had no where to put it. On really rough trails, I'd have to keep an eye on my walkie to make sure it wouldn't fall.
Cali Raised came up with a mounting solution that keeps your gear secured and accessible. These MOLLE panels upped my cab setup to another level all while keeping the install extremely easy.
In this article well run though installing the MOLLE panels, and do a quick review of how I utilized them.
*** This article is 3rd Gen (2016-2023) focused, but the same product fits the 2nd Gen (2005-2015) as well.
Find It Online
Cali Raised Center Console MOLLE Panel for 2005-2023 Tacoma: Check Price
Tacoma Center Console Molle Panels
Features & Specifications
Comes in pairs – (2) panels per order
Custom laser cut design
Bent to fit perfectly
Black powder coat
Very lightweight
12 gauge American steel
Simple removal and installation
Installation
Required Tools
Standard toolbox
Marker or something to mark the drilling position
Electric drill
Step 1. Mark Drilling Points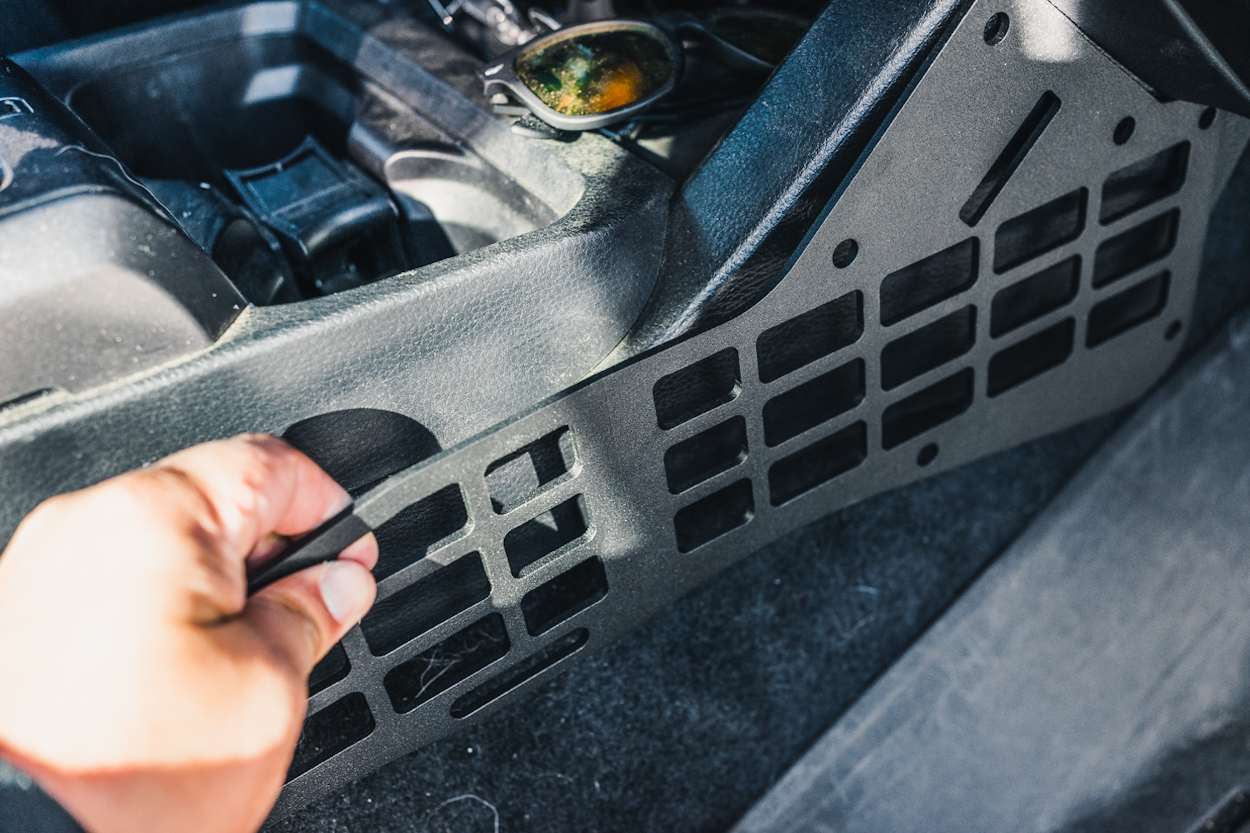 IMPORTANT: Cali Raised LED designed these to have the kinked portion in towards the center console.
Hold the panel up do your center column. it should follow all of the lines of your center console.
From here you can mark the two smallest holes in the front, and the one single hole in the rearward position.
Step 2. Drilling Panels & Inserting Rivnuts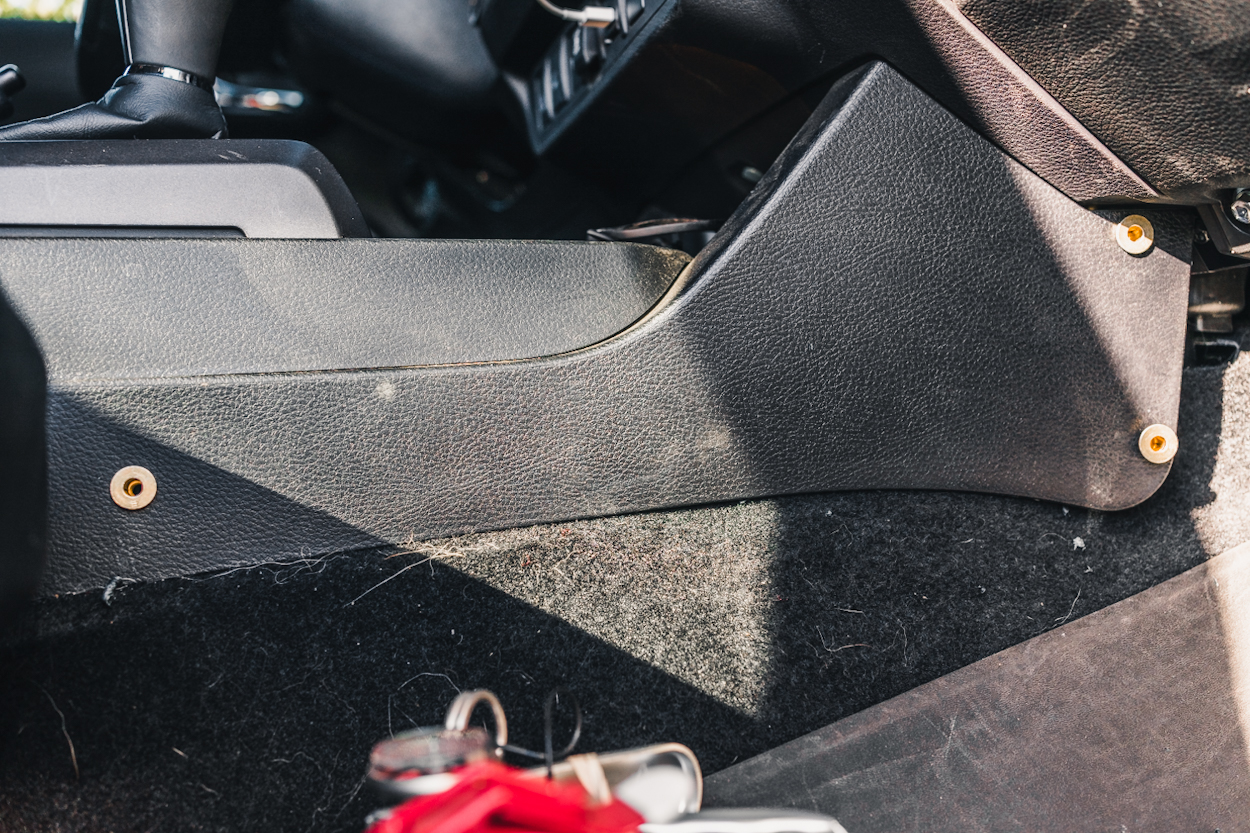 Drill out the positions you marked and insert the riv-nuts.
Note: When drilling the frontmost top position, there is a piece of plastic behind the center console plastic. I was able to drill straight through it and secure the rivnut.
Step 3. Secure Rivnuts
When you purchase your center MOLLE panels, the kit will include a jig to secure your rivnuts with. Use an open ended wrench to hold down the jig, and then use a ratchet to tighten down the long bolt until the riv-nut is unable to spin.
Step 4. Mount MOLLE Panel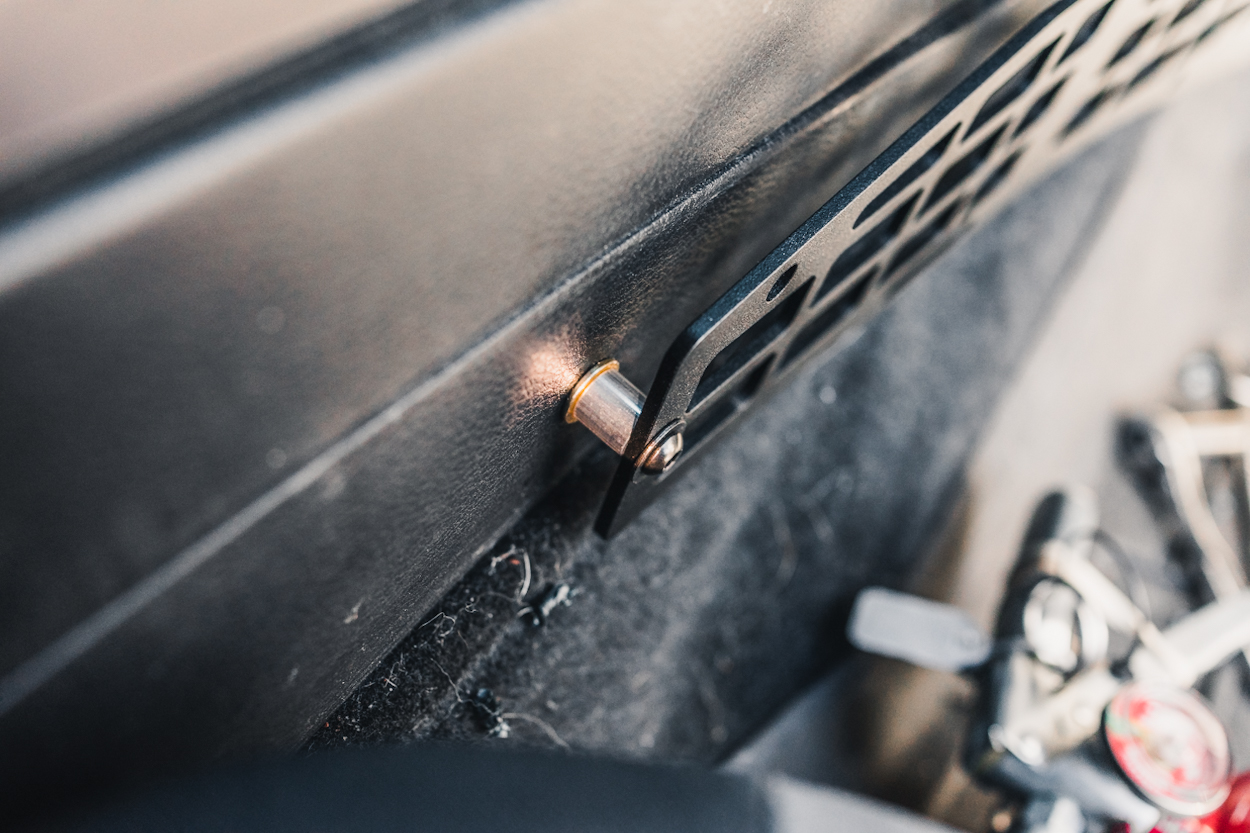 The final part of this install is fairly straightforward – place a spacer behind the panel, then secure the panel with a washer and a bolt at all three positions where you inserted a riv-nut.
Rinse and repeat for the other side, and you're finished! Now to head over to your favorite store to find some MOLLE pouches to throw your stuff into!
Final Thoughts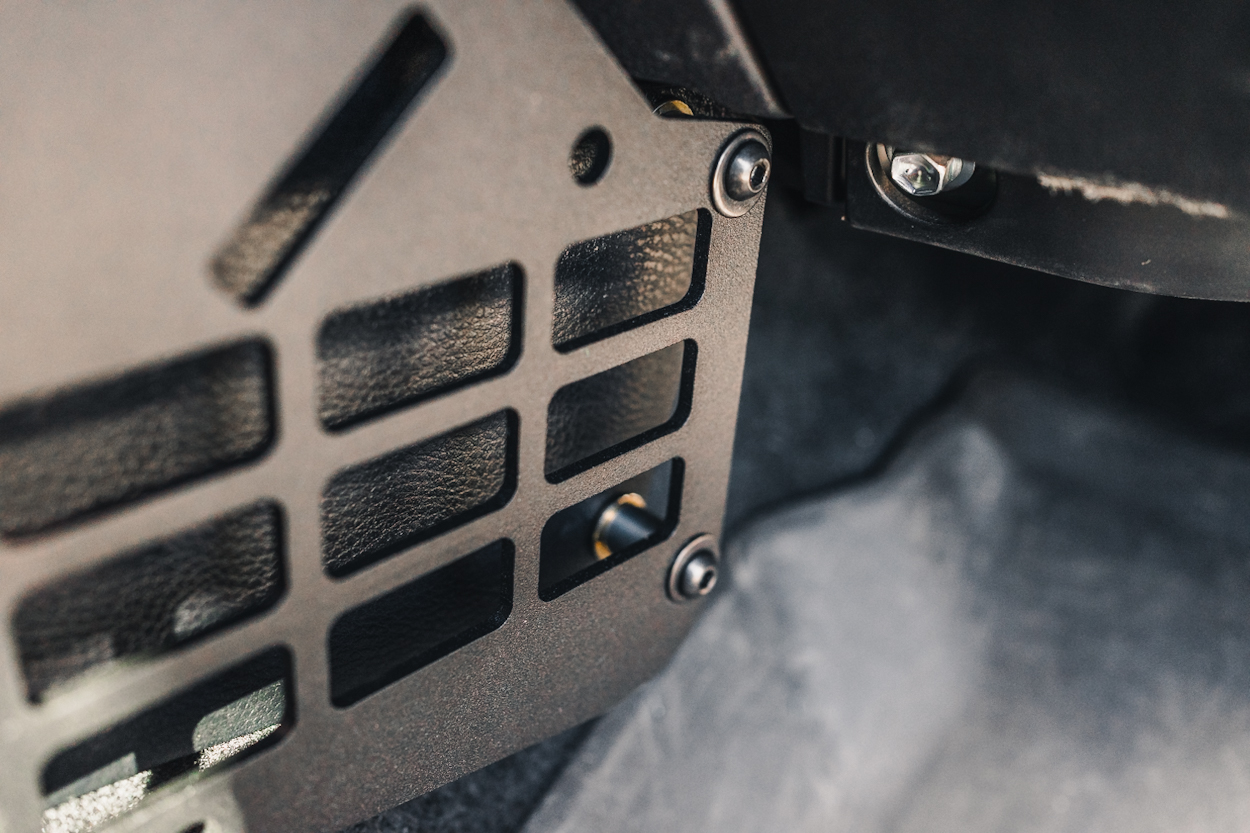 With these molle panels I've been able to really dial in my cab setup. I was able to move my first aid kit to the side of the passenger panel for easy access and to better utilize the space in the cab. Before, my first aid kit would be behind my passenger seat, so who ever was sitting back there would be a mere foot and some change away from getting a face full of first aid kit if I were to get in an accident.
They also give a much needed mounting position for anything I would normally let roll around in my cup holders. I'm able to clip my walkie into the panel for easy access and it tightly secures the it from flying around the cab on super bumpy trails. I also periodically hang my sunglasses off the panels and they stay put.
If you're looking for more places to mount gear and keep them accessible, I'd definitely look into getting a pair of theses panels for your truck. I don't think I would be able to ever go back to not having them because they're so useful!
YouTube Video