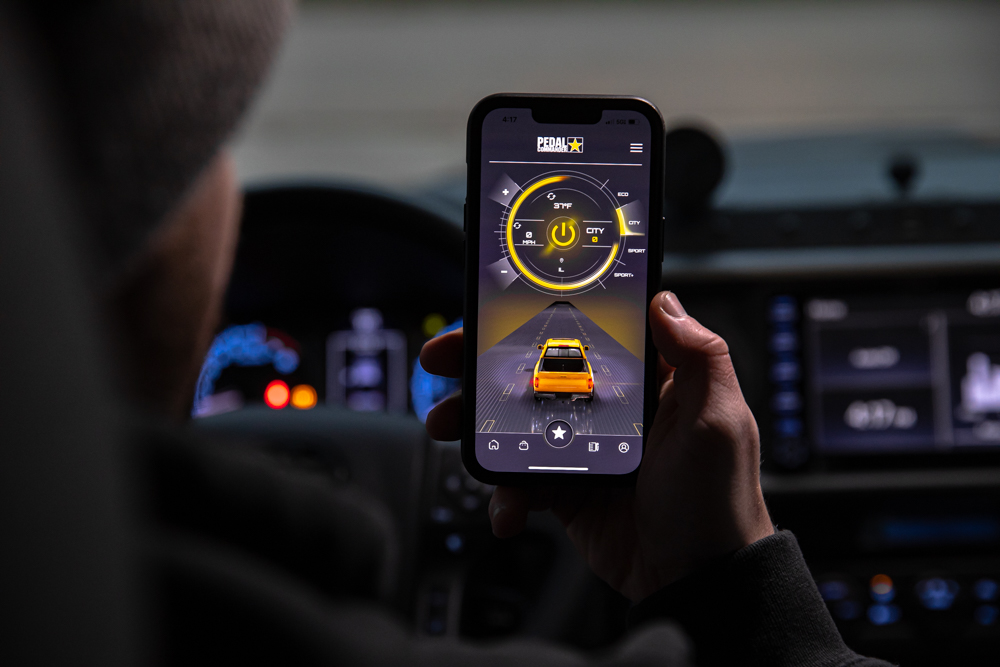 5 Throttle Controllers For The 2nd & 3rd Gen (2005-2023) Tacoma – Performance Mod For Improved Gas Pedal Response, Drivability & More
Electronic throttle controllers or ETCs have been around since the early 80's and have become the standard in automotive throttle control. Fully replacing the old mechanical throttle mechanism; it has made things like cruise control, traction control, lane assistance and all the fun safety features that require torque management possible.
ETC's give automotive manufacturer's the ability to seamlessly calibrate the throttle and prevent dramatic changes in torque you might otherwise experience from a purely mechanical system.
The downside here is throttle response time, in a mechanical operation the input is direct and the throttle response time is immediate. With an ETC the response time can feel slower especially if it's calibrated by the manufacturer to do so whether it's to conserve fuel or allow your traction system to function properly it leaves many drivers wanting for that bit of extra control.
Note: We are aware that there are several other options on the market. We have compiled this list to show 5 options from established companies.
If you have other recommendations, drop them in the comments below!
Tacoma Throttle Controllers
What Are Throttle Controllers?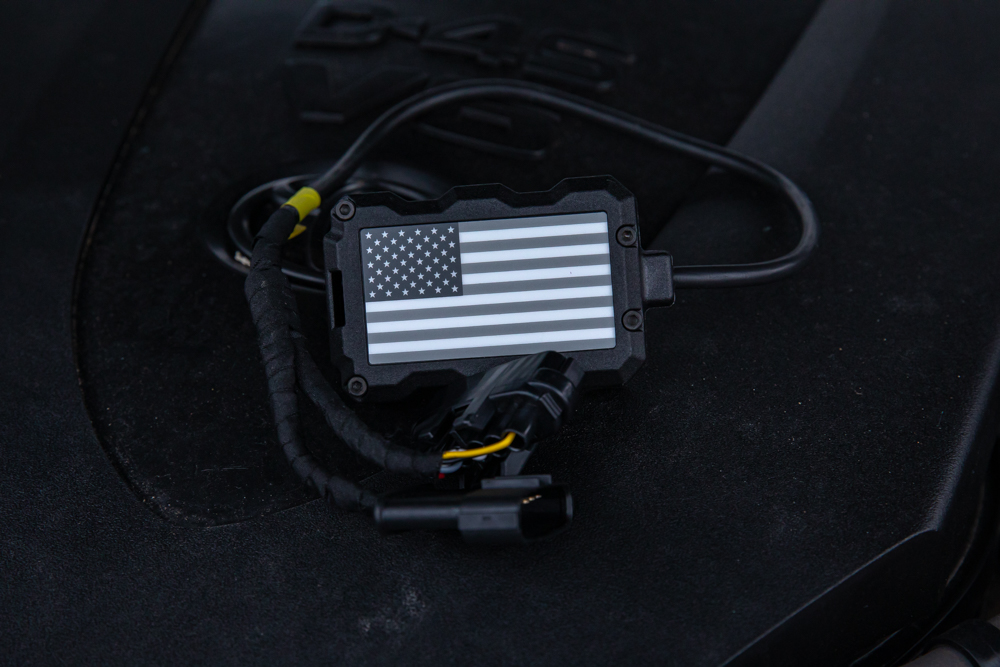 Throttle control modules have been on the scene for a while now. They're simple, plug-and-play devices that eliminate lag time and give the driver much more control over their throttle. Most of these gadgets come with multiple settings allowing the user to tailor their driving experience to be more responsive, get better fuel economy or customize the overall feel behind the pedal.
Installation is easy and doesn't void your warranty. Simply wait for your car's ECU to shut off by leaving your door cracked for around 15 minutes, plug in your favorite throttle control module, calibrate it using the manufacturer provided set-up guide and you're ready to go.
Throttle controllers are popular with Tacoma owner's because… Tacoma's are painfully slow, the most significant factor being the Taco's abnormally low torque production. After throwing bigger tires on there and weighing it down with all of our gear and accessories, the driving experience can feel even more sluggish. Throttle controllers help the experience by providing a user dialed response setting that certainly FEELS faster (or at least more responsive) when you're driving.
1. Fukin Tuned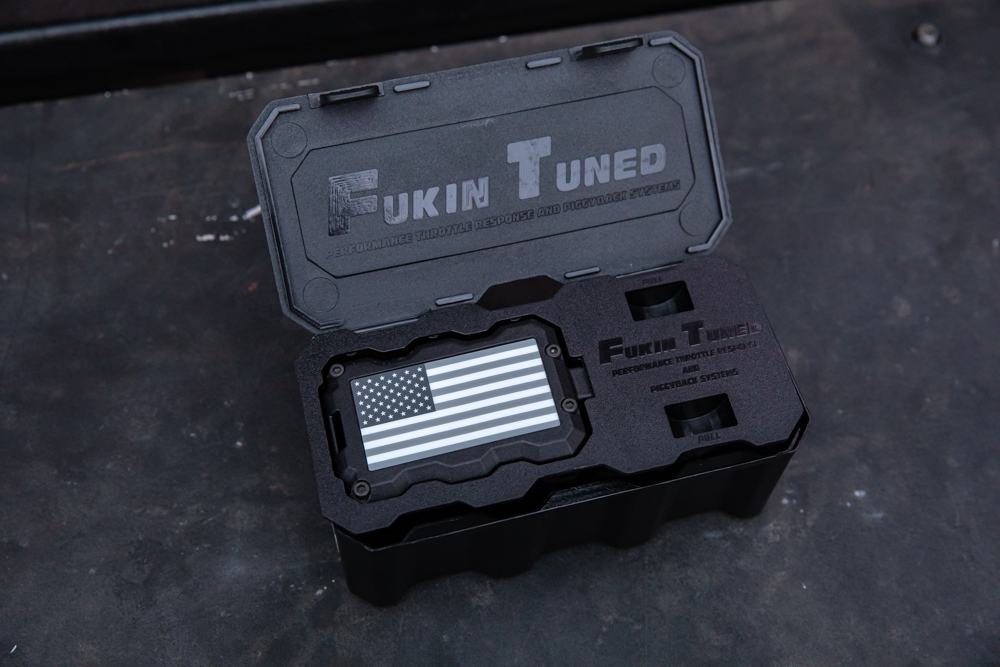 Find It Online
Features
No physical buttons, app-controlled via Bluetooth
36 settings (4 programs, 9 fine tunes)
Anti-theft mode
Unique throttle maps for each vehicle
Free software updates/app
2-year warranty
Fun to say and even more fun to use the Fukin Tuned throttle controller is a newer entry to the market. They offer a 2-year warranty, a fun-to-use creatively designed app that pairs to your device via Bluetooth, and a number of settings to fine tune your experience.
Though this is a "budget" option (coming in at $60-$80 below their competition here) it certainly isn't lacking in features. Each device has the ability to customize your throttle mapping with 36 different settings and even includes an anti-theft mode.
2. Injen X-Pedal Pro Black Edition
Find It Online
Features
Black Anodized Aluminum Housing
Launch Control
High Speed Processor
Sport Mode: 9 levels, suitable for mountain roads and racing
ECO Mode: 7 levels, for driving in city areas which can improve fuel economy
Next up is Injen's Pedal Pro Black Edition. Known for their performance enhancing intake systems Injen's Pedal Pro is built to get the most out of your aftermarket intake. Offering a sleek aluminum design and launch control, this was built with performance in mind.
At right around the same price of its competition and offerings like eco mode, sport mode and fine tuning – the Black Edition throttle controller offers a competitive product that looks clean. If you already have the intake this might be a good pair for you.
3. Pedal Commander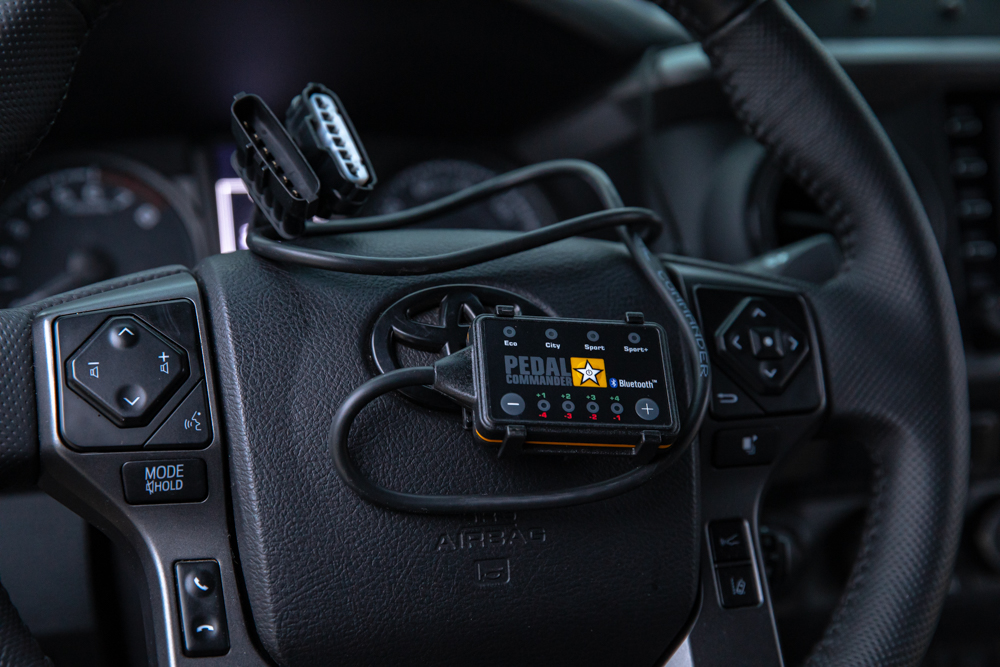 Find It Online
Features
Tried and tested
36 settings (4 programs, 9 fine tunes)
Soft-touch built-in buttons + Bluetooth enabled app control
2-year warranty
Probably the most recognizable name in this market, Pedal commander is the tried and tested most-popular option for the Tacoma. Again, offering a 2-year warranty, an easy-to-use app with tons of helpful information, 36 user-selected settings, anti-theft mode and retains the ability to change your input directly from the device.
Pricier than some of the other options, coming it at just under $300, the Pedal Commander is certainly a premium option, but users know what they're getting. A lot of drivers swear by them and have certainly made an impact in the Tacoma community.
Their app really stands out here. With tons of additional features and designs like their city mode Truck icon, fun animations and colors, information pages with FAQs and unknown features, easy install guides – Pedal Commander certainly spent some extra time here and it shows.
5. Sprint Booster V3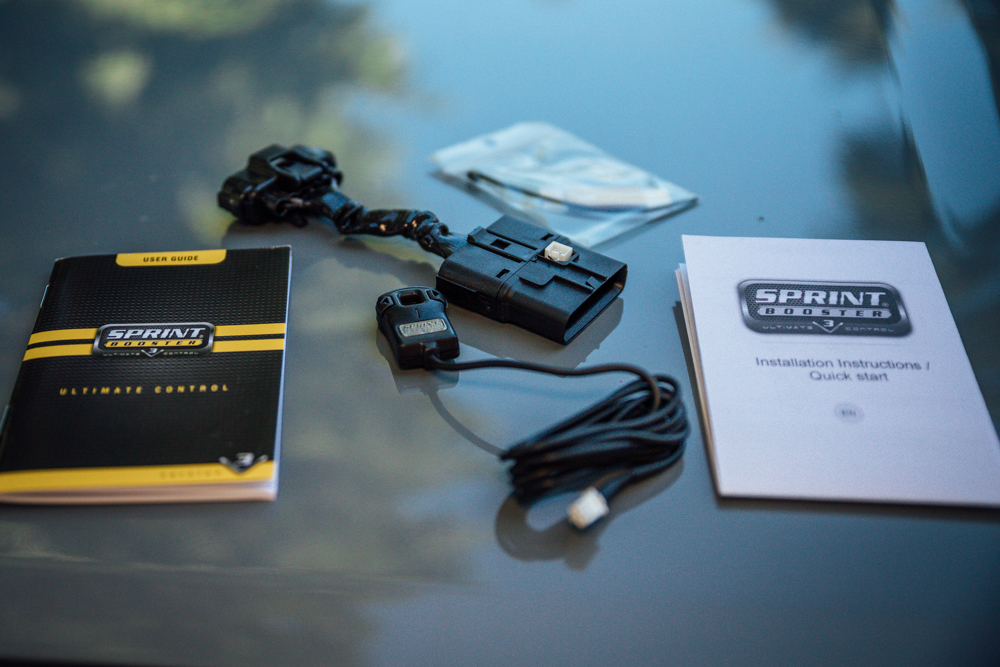 Find It Online
Features
Simple interface
36 settings (3 modes, 12 fine-tunes)
Valet mode
Compact design
Free shipping
The Sprint Booster V3 is brought to us by Mini Mania, who serve as an online retailer for classic and new mini cooper parts. Though they might specialize in Mini's the Sprint Booster is available for a wide range of vehicles including the Tacoma.
Their throttle control unit offer a simple design with easy to access buttons for the user to program. Uniquely the module offers a valet mode, limiting the vehicle to one of three levels (55%, 65%, or 75%) as well as a Pedal-Lock mode with a user-selected 3-digit PIN number deactivating the pedal entirely when stationary.
5. Pedal Monster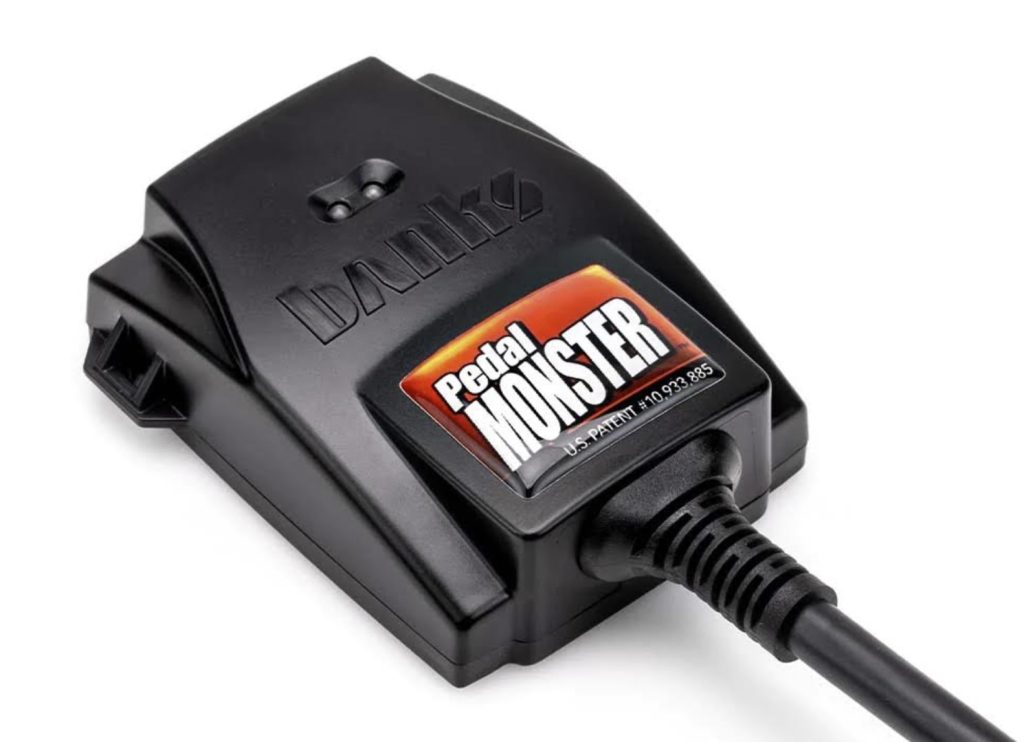 Find It Online
Features
OBDII Connection
Mobile app controlled
Bluetooth connectivity
Unique safety features
Next up on our list is the Pedal Monster, sold by Banks Power. This module is unique in a couple of ways; it connects to your OBDII port instead of interrupting the throttle control opening up a set of bonus features not offered by other manufacturers. The pedal monster claims to operate smoother than other throttle modules, in that it has a smooth power curve vs a harsh linear one.
Additionally, because it utilizes the OBDII port it offers bonus safety features like power curbing the reverse throttle so you're not flying out of your garage. With locking features and a well-made mobile app this is a great contender in this market.
Final Thoughts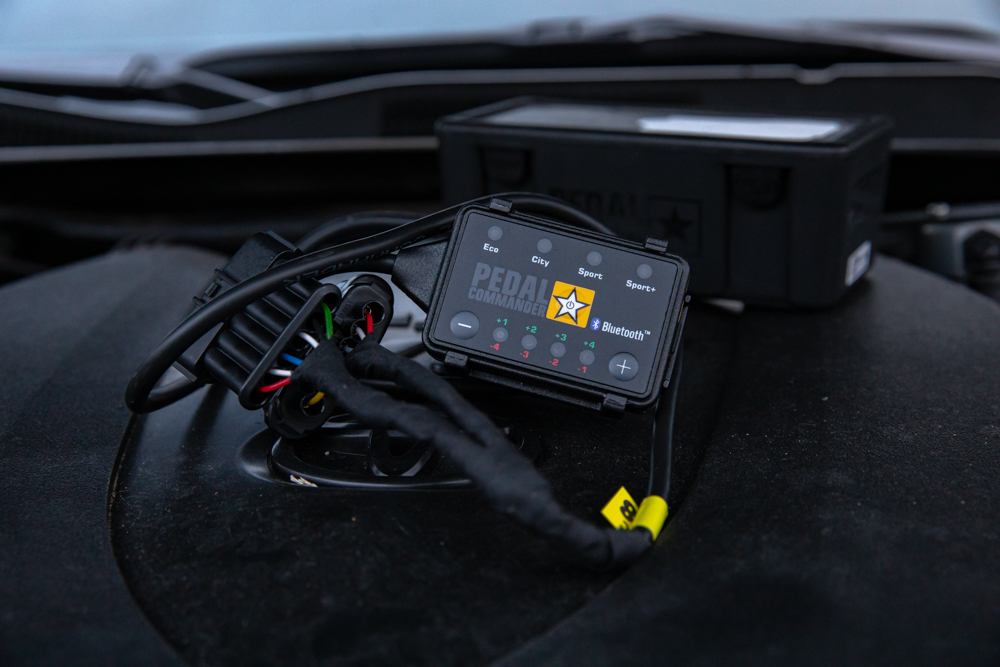 After running a throttle controller for a few months I've let the mod grow on me and don't think I'll be driving without one anytime soon. Though a tune might be more refined and solve for some of the lag issues – it's more of a commitment and can cost way more depending on what your local tuner is charging. For a simple, plug and play device that can be disconnected at any time, it's definitely an option to consider.
I could feel the benefits instantly – with the biggest change being the elimination of throttle lag. When playing around with the settings I've found something in the sport to sport plus to be the best option for me, but again, this can be adjusted to be more or less aggressive depending on your driving style or situation. I would absolutely recommend this mod to anyone looking for a more responsive pedal or a more refined driving experience in general.