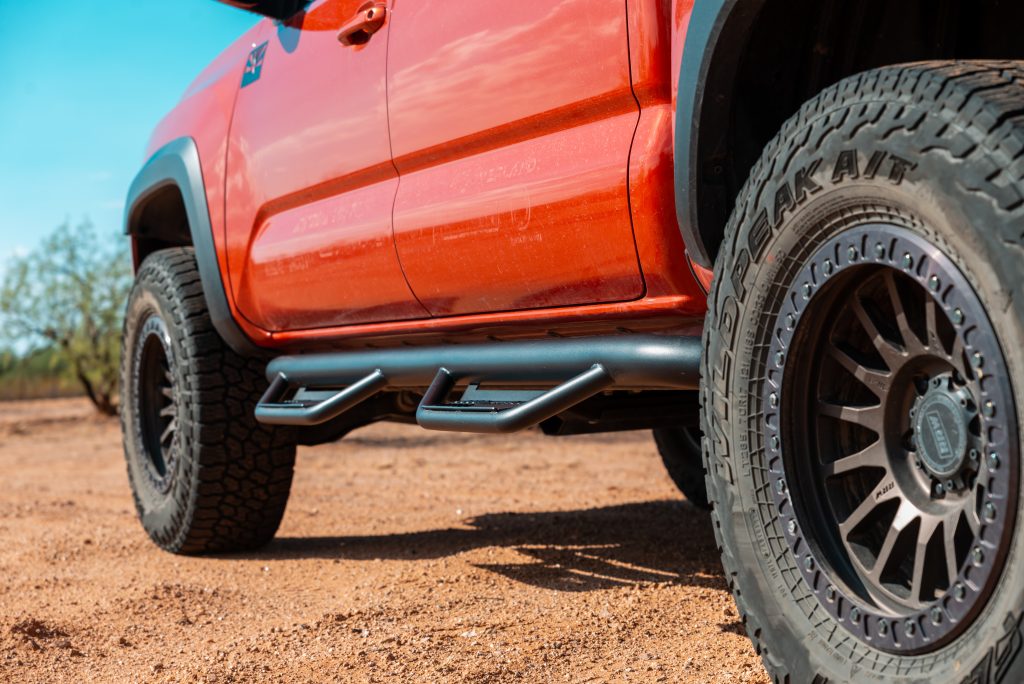 N-Fab Podium Steps In Textured Black For Double Cab 2nd & 3rd Gen (2005-2023) Tacoma – Installation Guide, Review & Overview
If you need an easier way to step up into your truck whether it's lifted or not, N-Fab has a solution for you. N-Fab has multiple options for the Tacoma whether you're looking for protection off-road or a simple step to get into the truck.
In this article, we'll cover the N-Fab Podium Steps. They offer some body protection and more importantly, make getting in and out of your truck easier.
Note: The same steps fit both 2nd & 3rd Gen Tacoma. This post focuses on the 3rd Gen, but the process and part number are the same.
Features & Specs
Hoop steps
Cab length
Textured black powder coat
Serrated non-slip surface
Stainless steel build construction
Simple bolt-on installation
5-year finish warranty/lifetime structural
Find It Online
N-Fab Podium Steps For Tacoma
Installation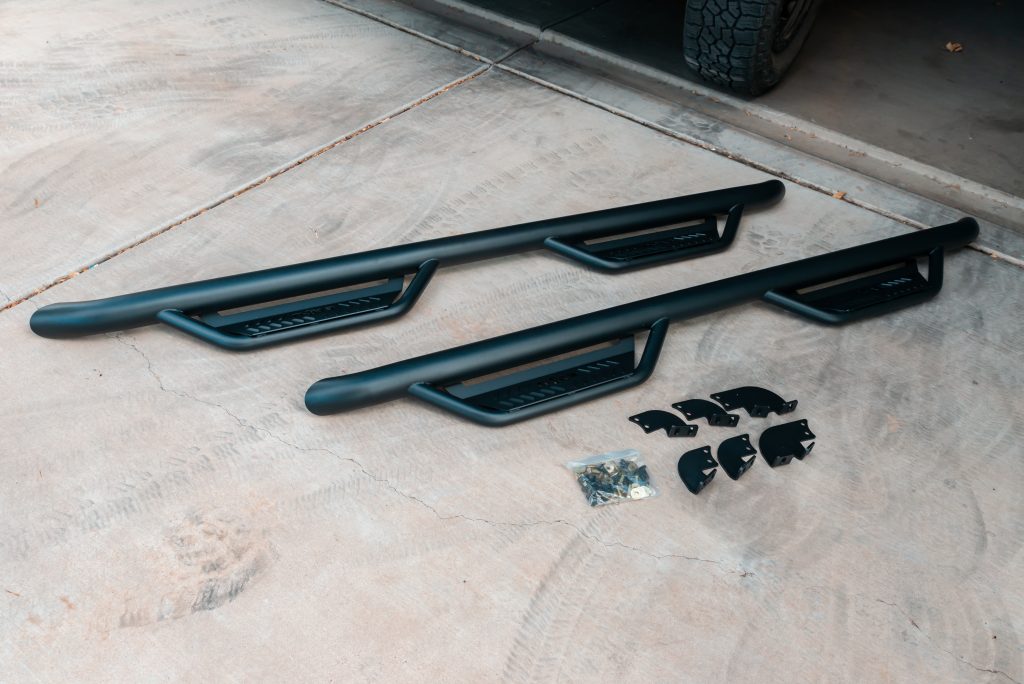 Required Tools
Impact gun or ratchet
Small extension
13mm & 14 mm socket
Flathead screwdriver
Torque wrench
Jack stands (optional)
Step 1. Assemble Step Brackets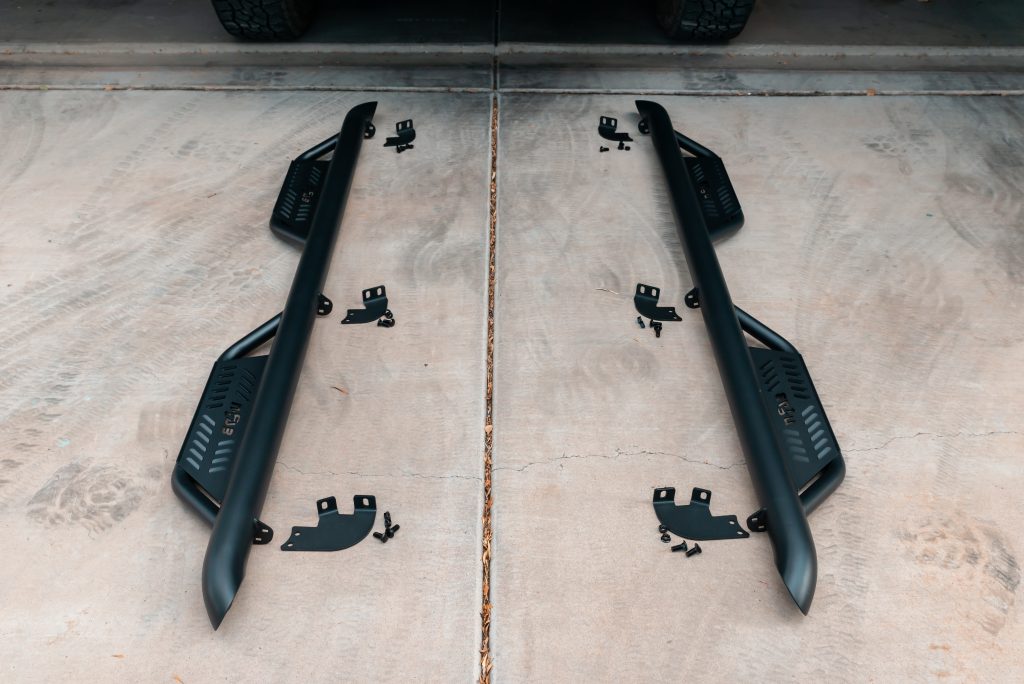 Included with your tube steps are going to be six brackets (three per side) and all necessary hardware. Each step will only fit its respective side of the truck and be labeled driver or passenger. As you can see in the photo above, the front bracket that will go closest to the front of the truck is larger than the back two brackets.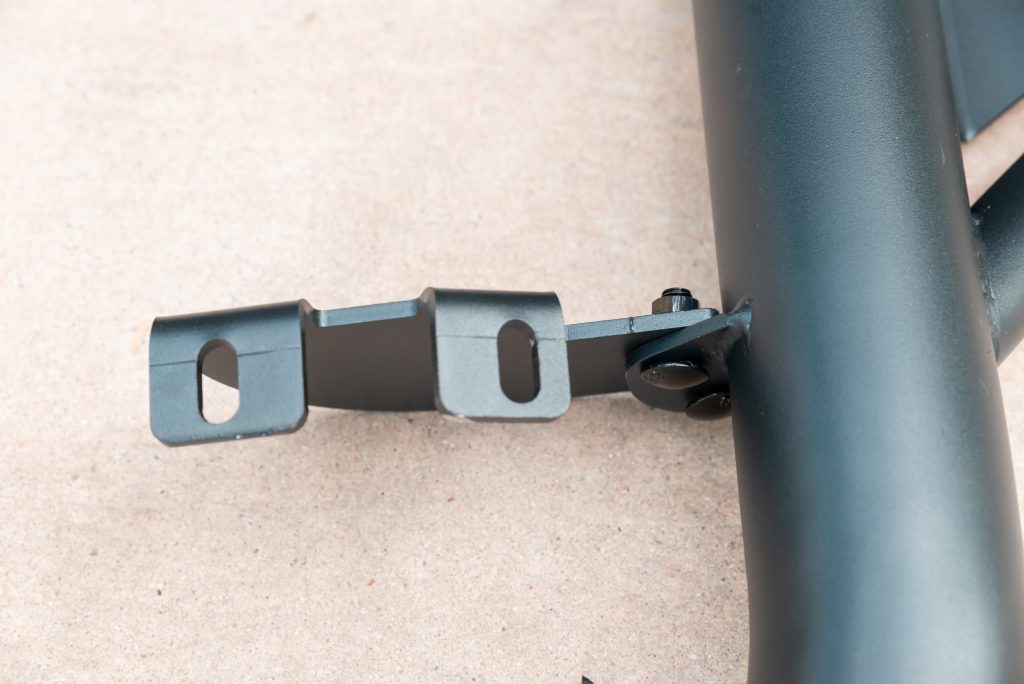 After you have the brackets laid out to where they need to be installed, attach them to the tube steps with the included 12 black carriage bolts and matching black nuts.
These carriage bolts need to be inserted into the tube steps from the front so the threads face the rear of the truck. Only loosely install them for now, all hardware will be fully tightened after we have the tube steps completely installed.
Step 2. Prepare Truck For Installation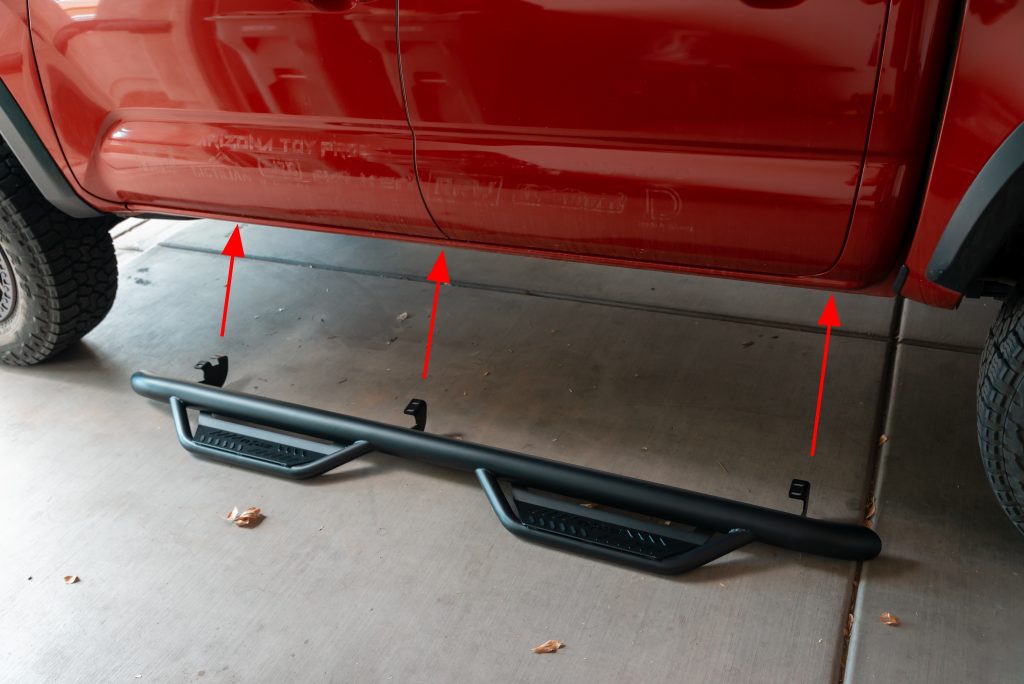 Take the N-Fab tube steps and lay them on the ground to prepare for installation. Once you have a rough idea of where the step brackets will be going, climb under your truck to find the pre-drilled/tapped holes from the factory where these will be installed.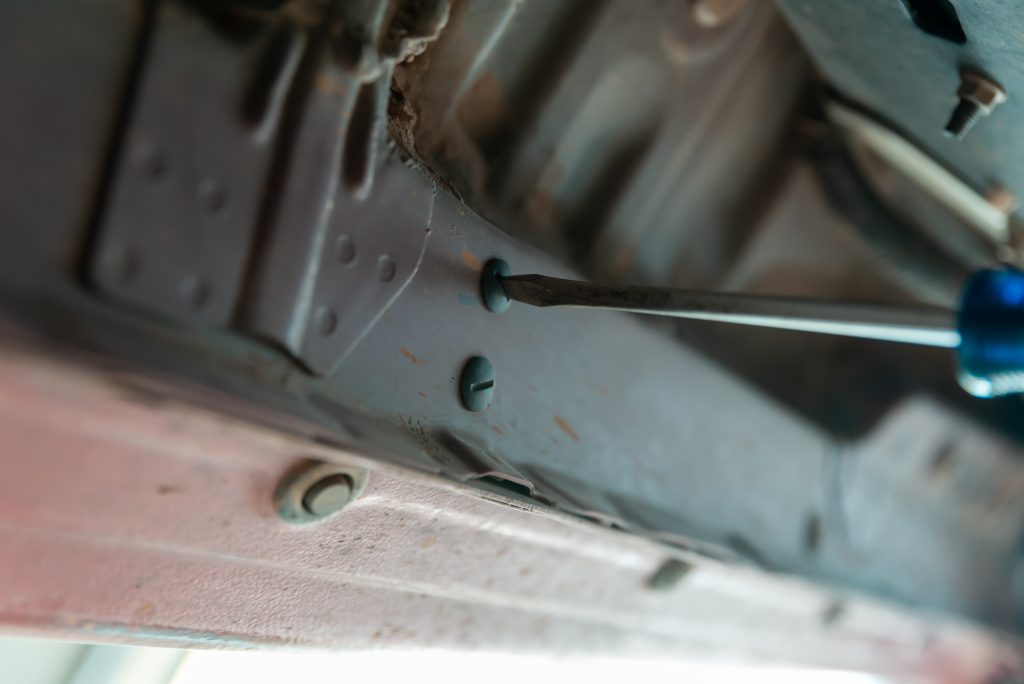 You will find six black plastic caps that look like flathead screws (shown in the photo above). Remove these before installation. These will not be reused and can be thrown away.
If you have factory running boards/steps, they will be mounted to these same holes and you'll need to remove them prior to install.
Step 3. Install N-Fab Podium Steps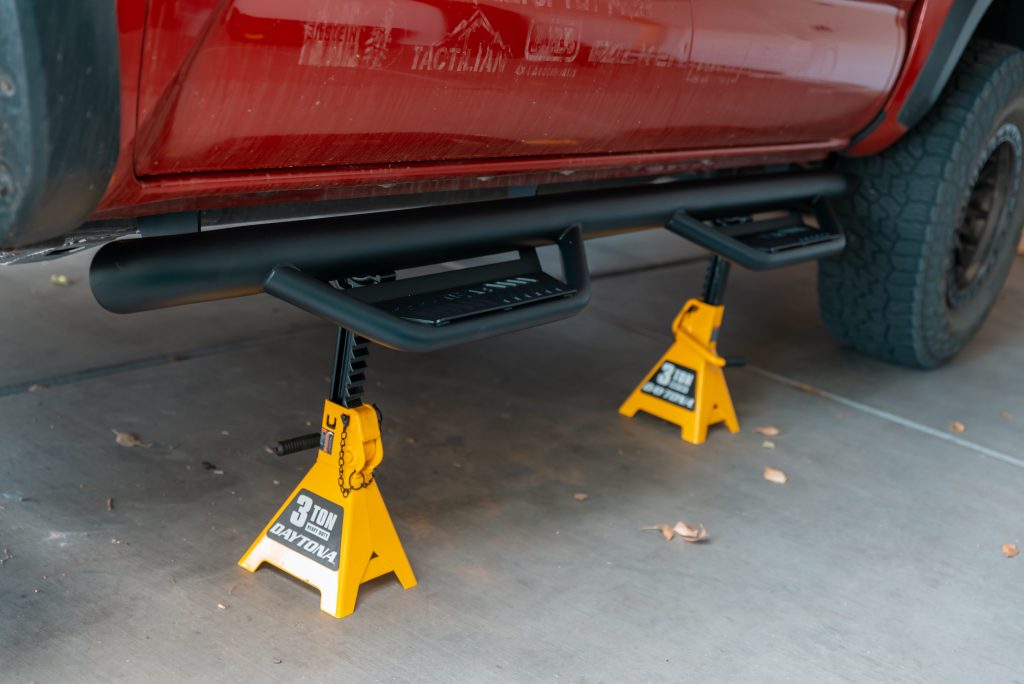 The tube steps are very strong but also very light. I used jack stands as a second set of hands as I installed these on my own.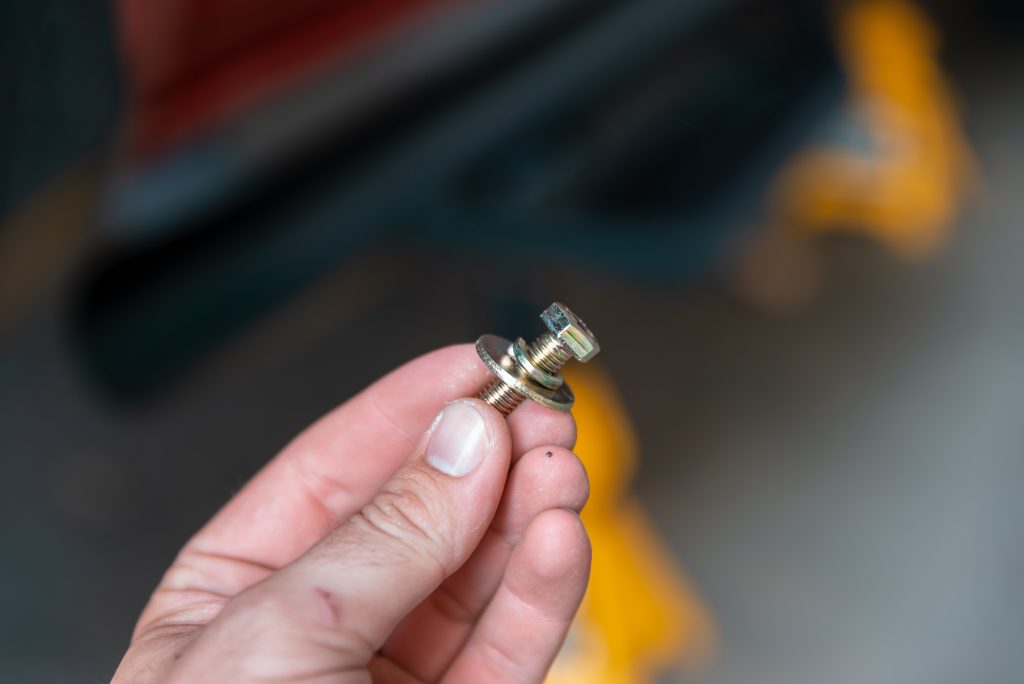 Included with your steps are 12 zinc plated bolts, crush washers, and flat washers. Prepare the hardware in the order of bolt, crush washer, and then flat washer.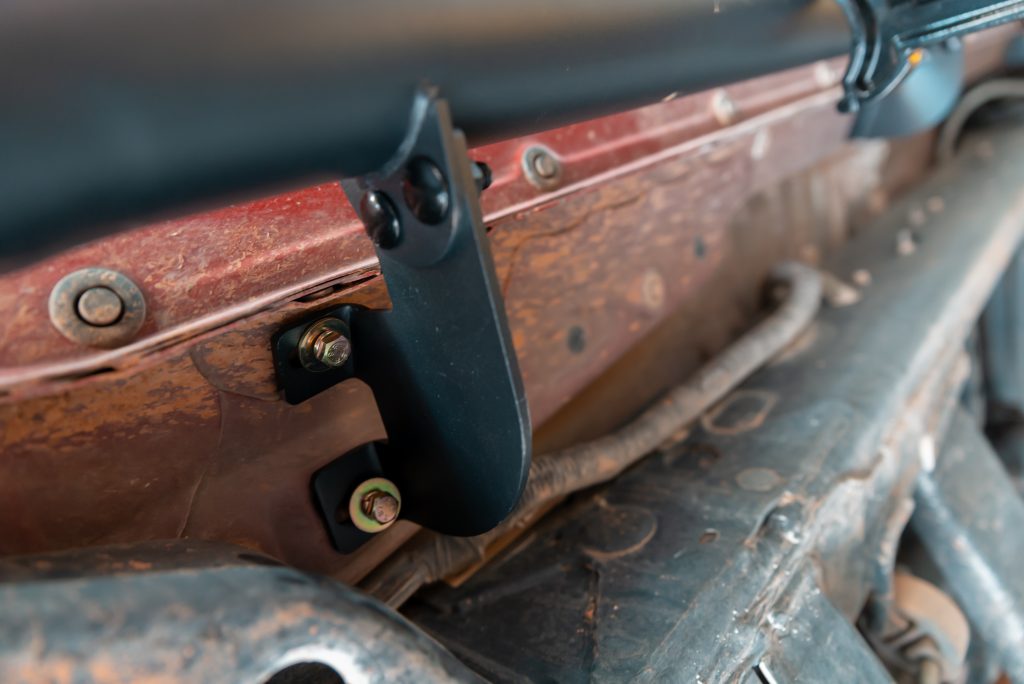 Lift the tube steps up to the truck and align the brackets with the threaded holes that you uncapped earlier. Install the gold bolts with either an impact gun or ratchet and a 13mm socket. After all 12 bolts are tight, tighten the 12 nuts on the carriage bolts with a 14mm socket.
Once all bolts and nuts have been tightened, you can use a torque wrench to torque down all of them to 20 ft-lbs.
Final Thoughts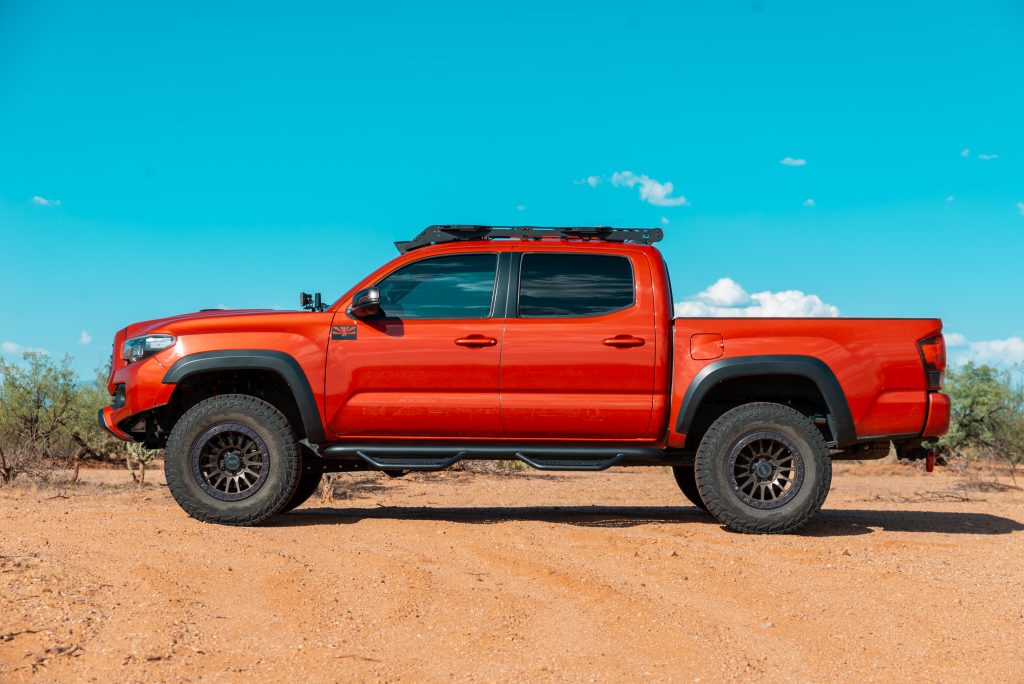 I'm not typically a fan of tube steps on the Tacoma but these look pretty good. The main tube sits tight up against the body of the truck and the steps are a good size to help get into the truck without hanging too low.
I'm 6 ft tall, so I don't really need the step to get into the truck but they serve other purposes. First, they offer an extra layer of protection against off-road or even parking lot damage. Second, they add two stable stepping points as you access gear your roof rack. Lastly, even if you don't need them for getting into the truck, your guests may appreciate them.
The steps look pretty good in my opinion, but to each their own. For the value, they're a compelling option over dedicated rock sliders. If you're looking for a step system that offers light protection and easier access to your roof rack, the N-Fab Podium steps are a great option.