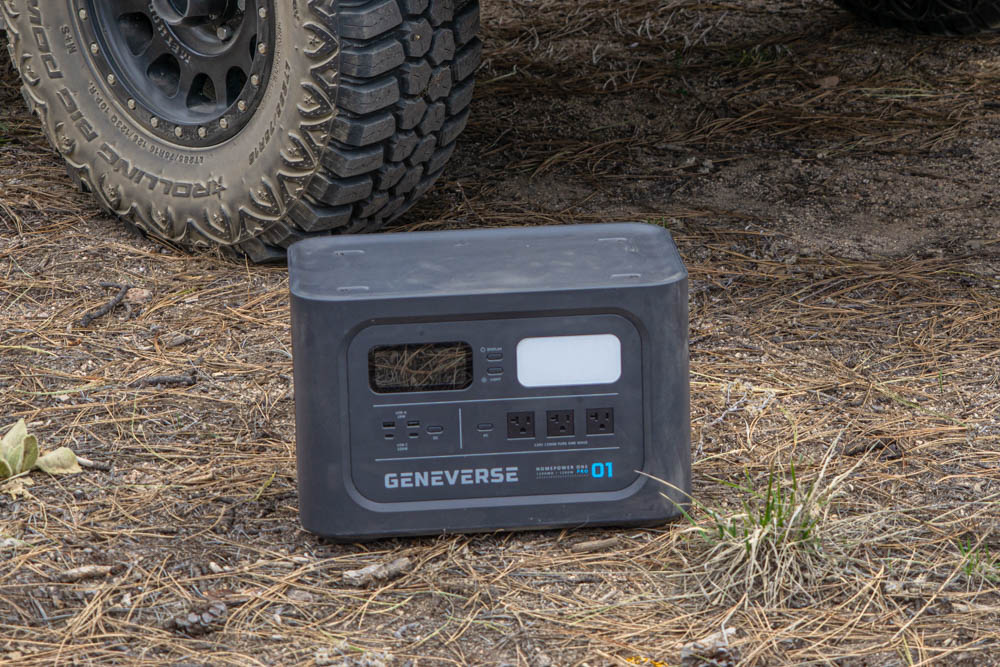 Geneverse HomePower ONE PRO 1200W (2400W Surge) Portable Auxiliary Power Station – Detailed Review & Overview
How many times have you been caught in an outage, lost battery in an item when out exploring or knew someone who needed that extra juice when no one had it? I can't begin to explain (out of the last 22 years living in the Bay Area) how many power outages have happened – leaving not only myself but other residents without reliable power. Or when you're out exploring in your rig on a multi day trip looking to power a fridge, computers or other electronic devices. I know I've wished to have a reliable supply many times!
Luckily, Geneverse has us covered in this department. Today we're going to dive into this unit of a power station, talk about what it has to offer, test it out and see if this is the right option for you!
Let's get started.
Find It Online
Geneverse & Power Stations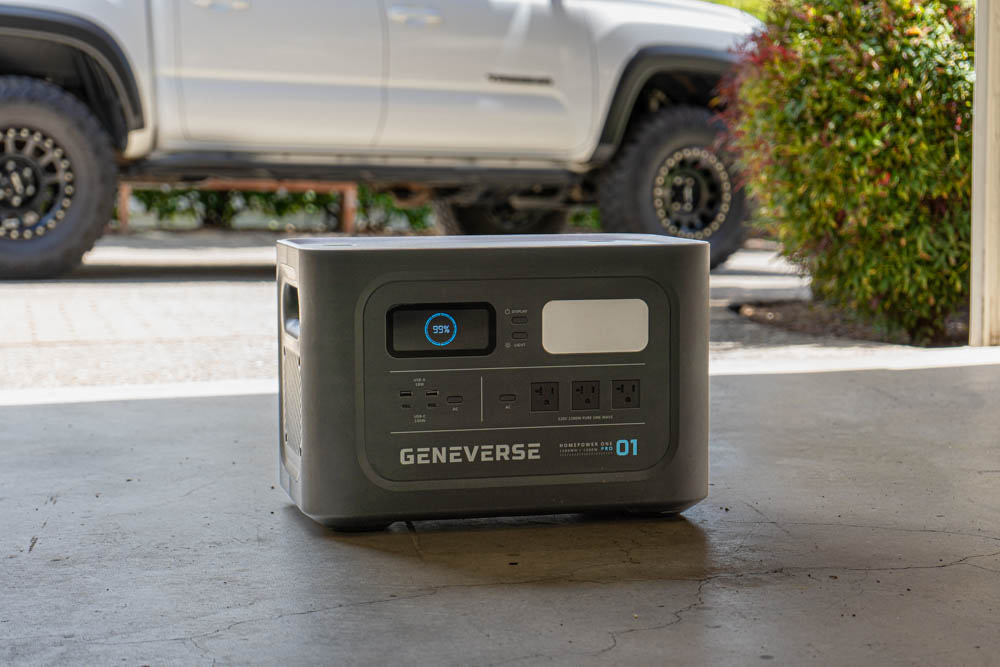 Geneverse, a San Francisco born company, was established with the goal in mind to provide reliable, versatile and sustainable backup sources of energy and solar generators for those times of need. Offering an array of options, they provide high quality products able to power household items and off-roading accessories of your choice.
For those that are unsure what power stations are let's quickly run over their use. A "battery in a box" as I like to call it, these units are used for providing on the fly power for various situations. Whether you're out on a week long camping trip looking to power your fridge or had an unexpected power outage at home needing to get some light, power stations help bridge the gap. Featuring an array of power options, outlets, size and price point there's options out there for everyone!
The HomePower ONE Pro featured in this article is their top of the line power station, offering loads of neat features.
Box Contents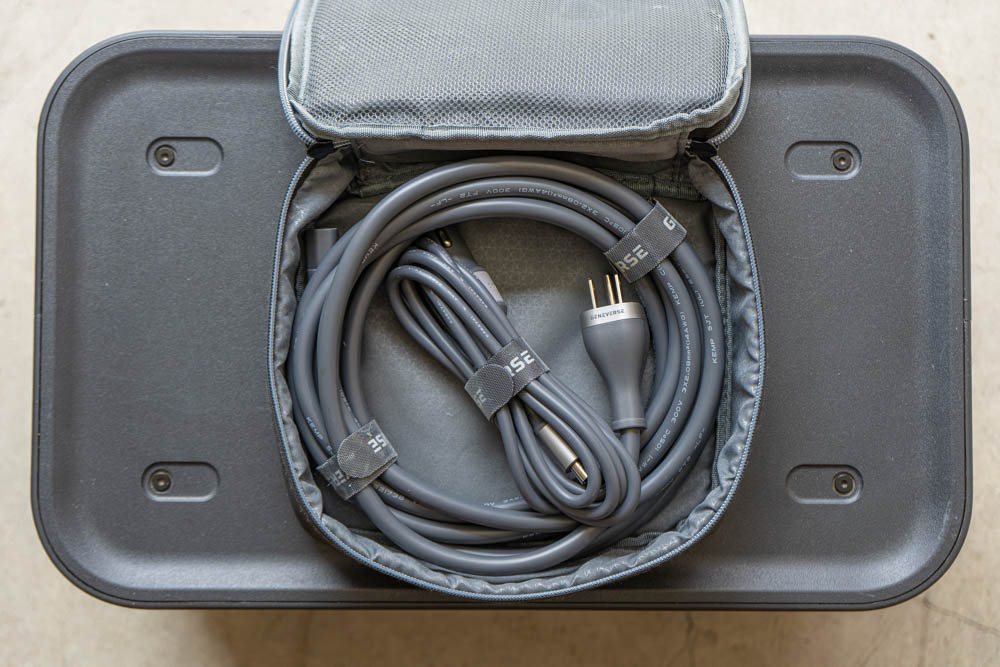 Included in the box, you have your power station and accessory case that houses the manual, wall outlet (AC) charging cable, and 12V car charger. I recommend reading the user manual as there is some good information in there.
Note: If your box looks tampered with, don't be alarmed, Geneverse tests all their products before shipping them out!
Specifications & Features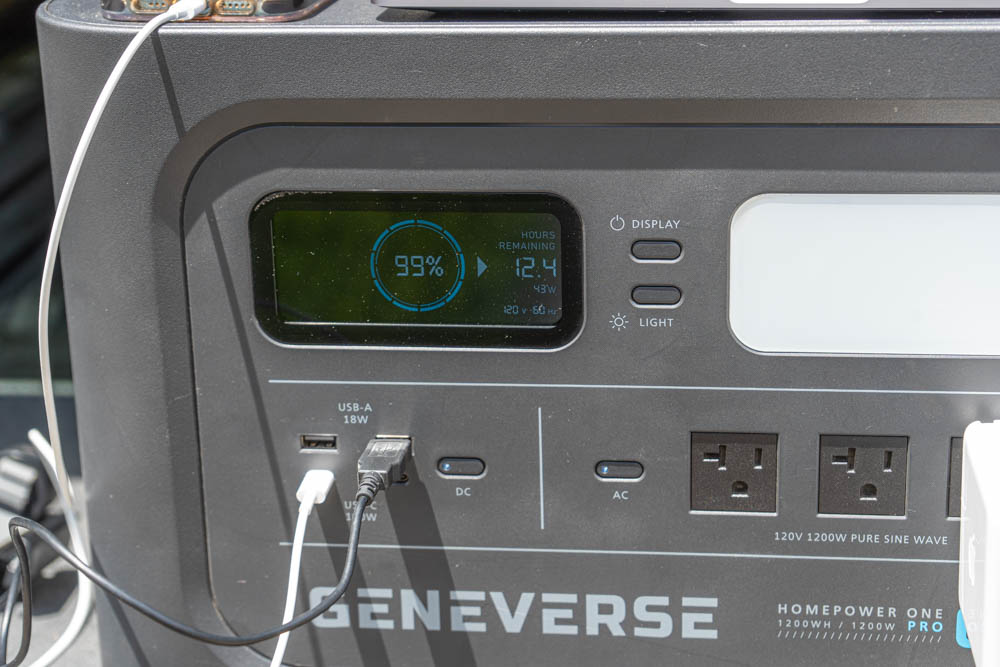 Specifications
Capacity: 1210Wh (31.5Ah/38.4V DC)
Rated Power: 1200W
Surge Power: 2400W
Cycle Life: >3000 charges
Unit Dimensions: L 17.83″ x W 11.02″ x H 11.79″
Weight: 38 lbs.
Features
Display Screen
LED Light (3 Brightness Levels)
DC Power

2 USD-C Outlets (100W)
2 USB-A Outlets (18W)

AC Power

3 AC Outlets (120V ~ 60Hz, 10A)

Charge Time

Wall Outlet: 1.5 Hours to 80%, 2.5 Hours to 100%
Solar: 1.5 Hours to 80%, 2.5 Hours to 100%
Car Outlet: 11.5 Hours to 80%, 14.5 Hours to 100%
Size & Weight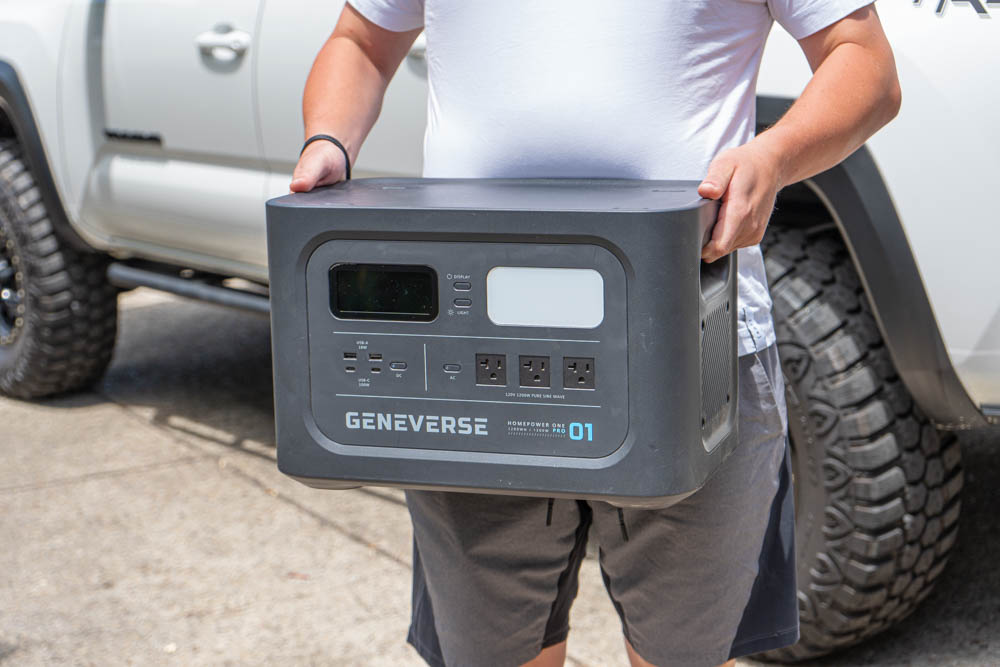 The HomePower ONE PRO is the smaller of the two in the PRO family but still large in size compared to most traditional battery banks. At a near 40 LBS this unit is most definitely a tank.
While the size of the unit is larger, I haven't found it to be unmanageable. The trade off with the size is having a powerful unit which outweighs the larger footprint.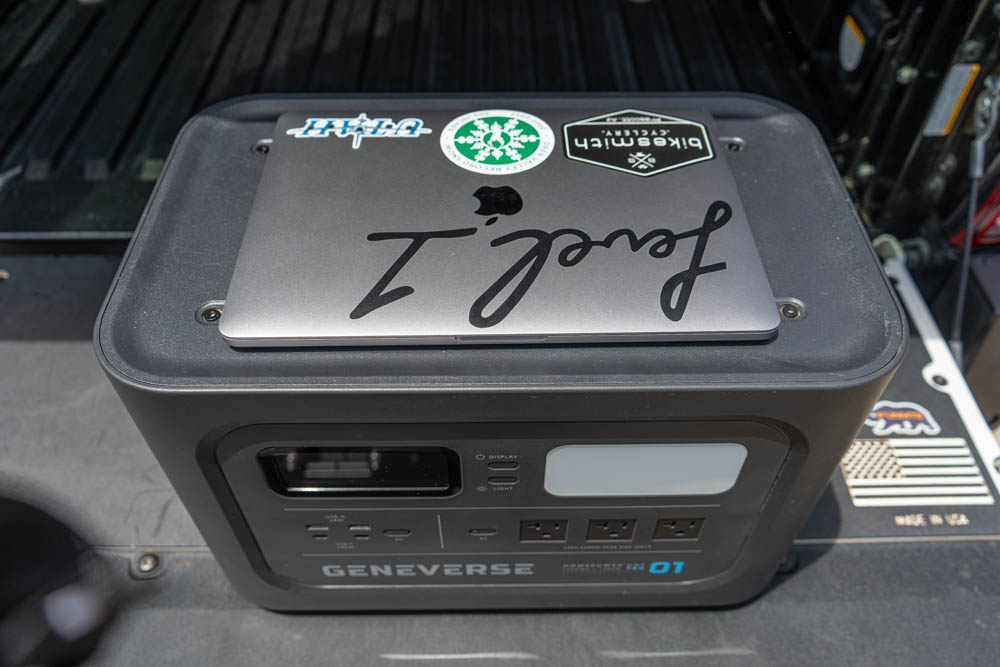 Size comparison to a 13″ Macbook.
Usage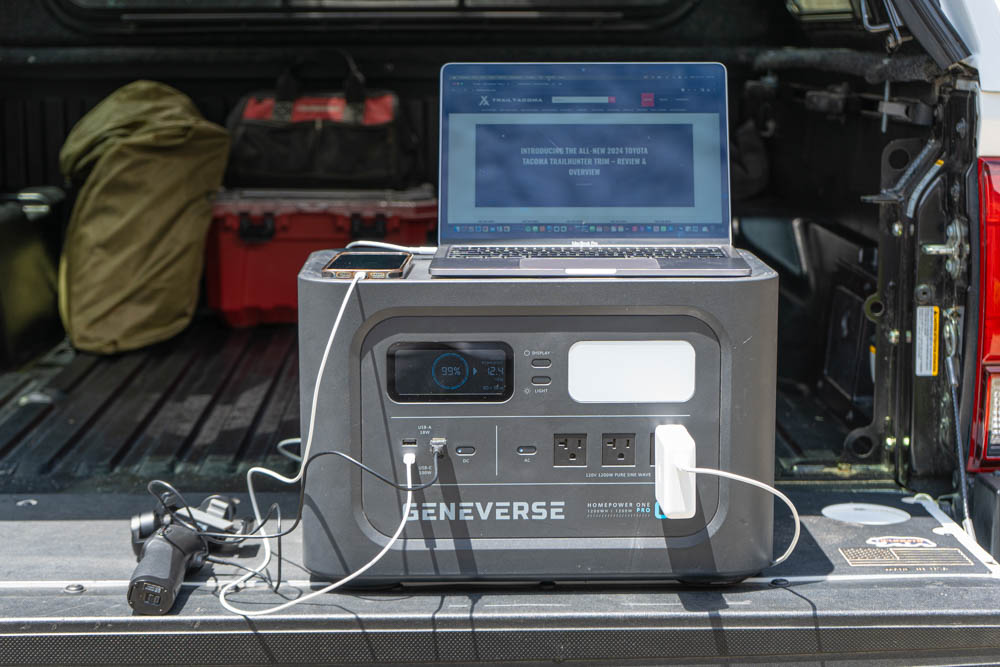 I've had the fortunate opportunity to use this unit expectably and unexpectedly during overnight camping trips as well as local power outages and am pleased to report it hasn't let me down.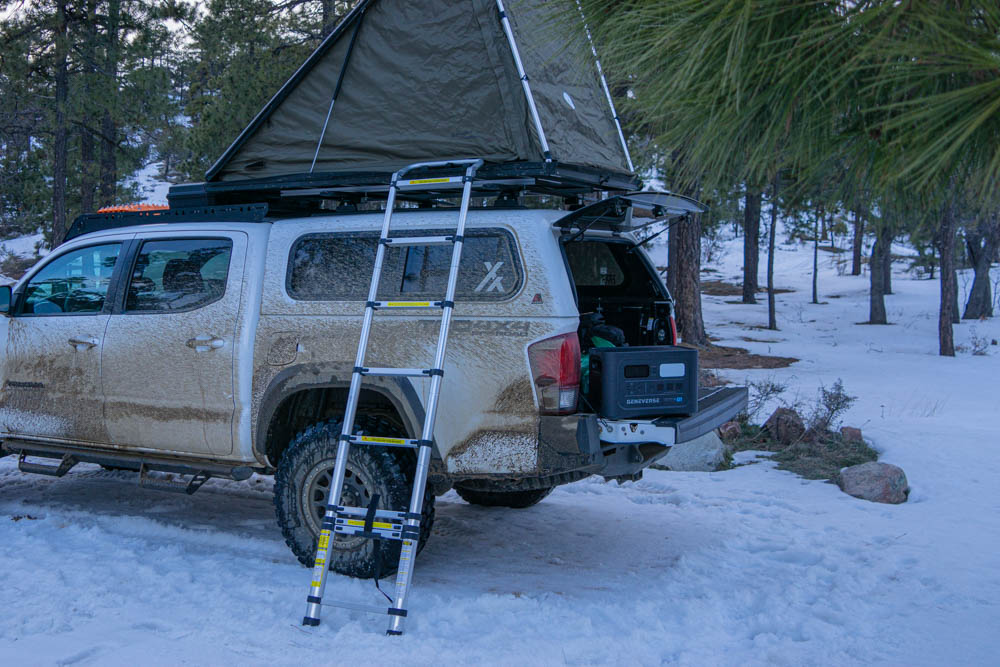 I've gone on a few multi day camping trips since having this unit – all off the gird. Since then, I've questioned why I haven't gotten a unit like this earlier. Rolling up to the campsite the first thing I do is bust out the power station and get everything hooked up right away. While it's not something I take into the tent, I like to have all my devices charged before headed to sleep for the night. Plugging in a couple of phones, laptop and camera is my go to and have found even with a fair amount of items hooked up, the unit does great.
The HomePower ONE is ideal for home use just as much as it is out on the trails. The large capacity and long shelf life helps this unit be ready for action at any point in time. I've ran my full size fridge and washing machine in the same day and was unable to drain the battery completely. Till this day I have yet to take it all the way down to zero!
Pros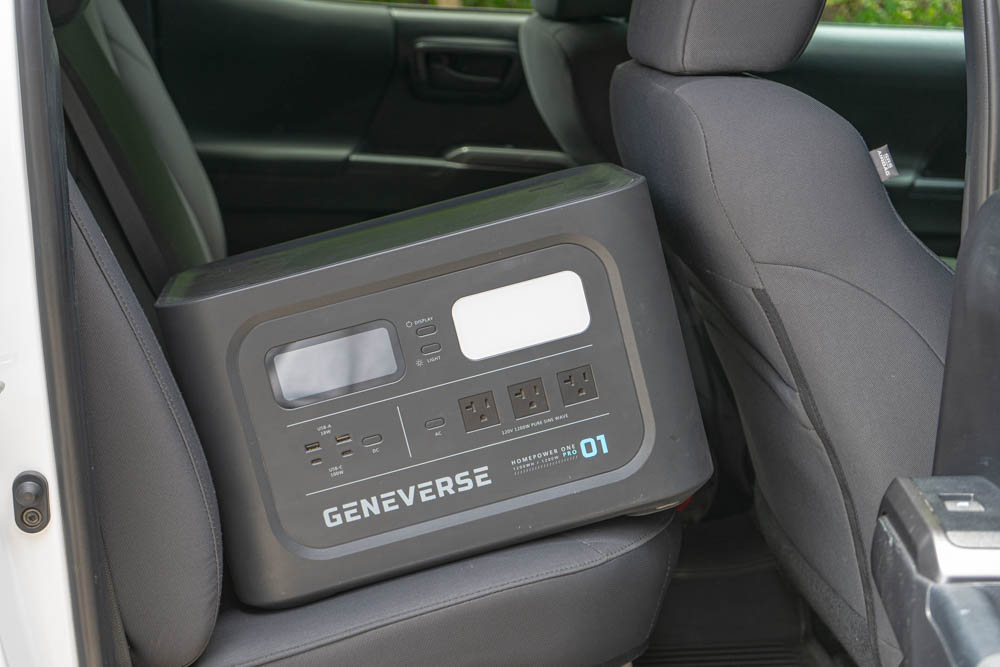 There's a lot that I like about the HomePower ONE not only from an overlanding stand point but a useful piece of equipment to have at home point of view. Let's talk about the things that I like about it.
Power: The power this unit provides is mind blowing. Not only is it sufficient enough to power your offroad accessories for days or weeks, its also got the ability to power home appliances and other large piece of equipment. With such a large capacity, after a night (or two) I haven't had the need to immediately charge the unit.
Build Quality: Geneverse really stepped up when it came to build quality and didn't cut any corners. From packaging, to hardware and cables, you can really see the effort made to build a nice unit.
Size: Now some may not agree with the size being a pro, out of all my time using it I've started to appreciate it's size.
Phone App: Geneverse offers a phone app that can be used as an alternate screen. Connecting via Wi-Fi to the station, you're able to pull up all the information and power usage right to your phone. This is convenient if you aren't near the unit and looking to check the charge, etc.
Cons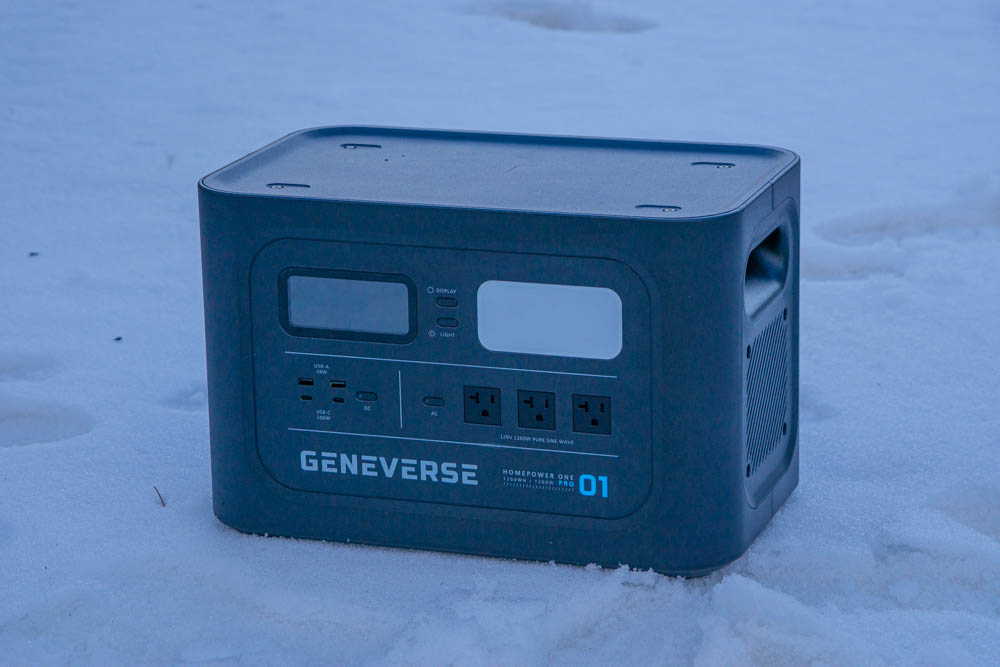 Weight: Yup, it's heavy… 38 lbs. While there are nice handles, and you traditionally won't be lugging the unit around a whole bunch, it is definitely hefty. It's large size can be a little awkward to carry but nothing too straining for short periods of time.
Price: The dreaded price. It's definitely a bit more pricey, and there's no two ways about that, but at the end of the day you're paying for a high quality product. As we always say "buy once, cry once". With a product like this that'll last you for a long time, it's justifiable to spend a bit more and get quality!
Ports: It's a little bit of a bummer that this unit doesn't have a 12v car outlet on it. While it's not a deal breaker, there are some accessories that are some 12v plugged and would've been nice to see that edition to run those accessories. On the flip side, there has never been a time where I've occupied every outlet and don't there will be.
Final Thoughts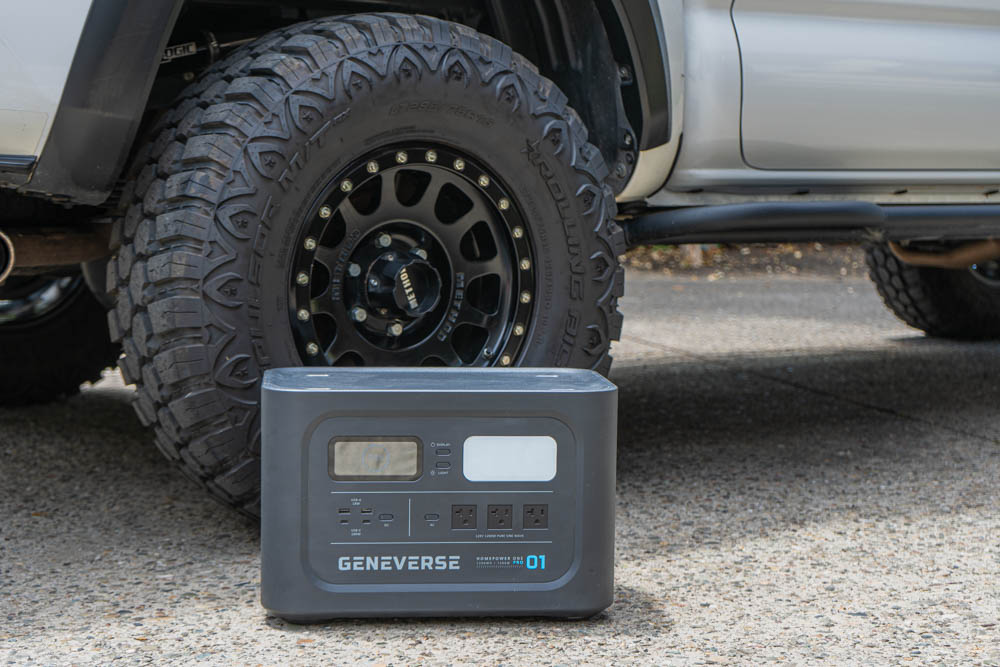 I'm thoroughly impressed by this unit. Packed full of features, a high quality build and providing loads of power output – this unit has saved me many times out on the trails and at home. If you're in the market for a battery bank that check the boxes for overlanding and home usage look no further than Geneverse. I know you won't be disappointed!
Happy Trails.