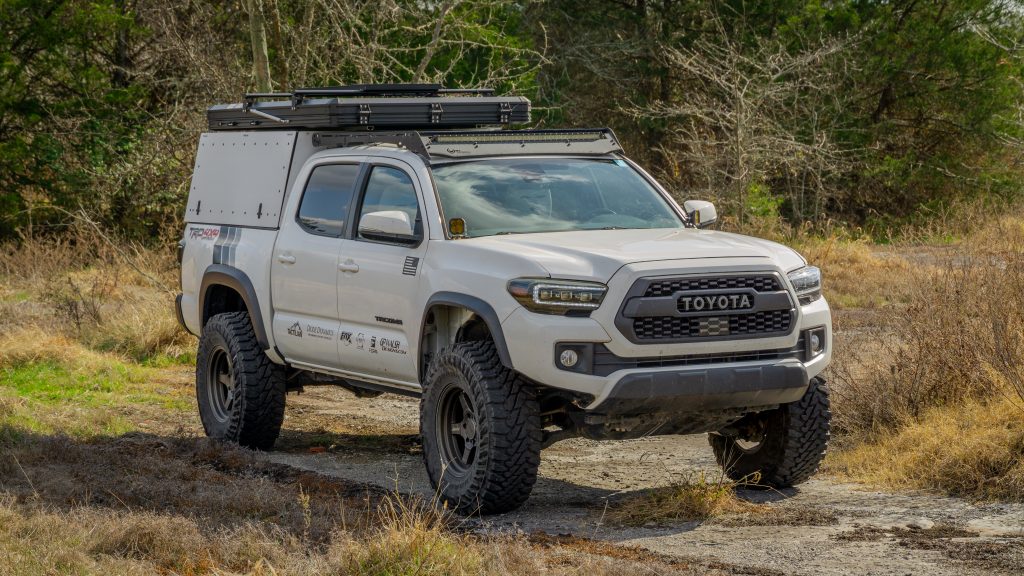 Build/Rig Feature + Interview: Will Holder & His Dialed Overland 3rd Gen Tacoma Build
Welcome to Walkaround Wednesday, Trail Tacoma's newest weekly segment.
Each Wednesday, we'll go from bumper to bumper of a trail built Toyota Tacoma and talk to the owner about the process of building their rig. We hope that seeing how others have outfitted their Tacos will inspire you to go out and explore your own style of vehicle-based adventure. Keep reading to see how you can have your own Taco featured on a future installment of Walkaround Wednesday.
To kick off this new series, we reached out to Will Holder, a professional pilot and overlander located in Tennessee, USA. Will's Taco was built with a similar mission in mind to what most of us have for our rigs: that delicate balance between being a comfortable daily driver and a vehicle ready to hit the trails. It's clear that Will took the time to research and plan out every step of his build, choosing only the best products for his rig along the way. But I'll let him speak for himself…
Do you want your rig to be featured next?

Each week, we cover a new rig to help people imaging what their own rig can look like.
Will Holder's Tacoma Build
Vehicle Walkaround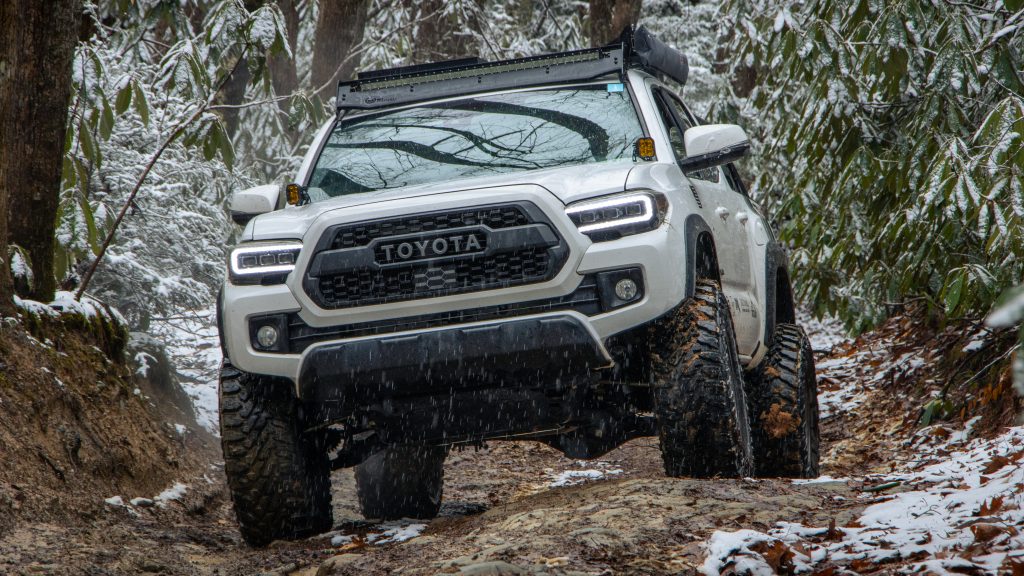 About:
Instagram tag: @tn_taco
Location: Tennessee, USA
Base Vehicle:
Year: 2019
Make and Model: Toyota Tacoma
Cab: Double Cab
Bed: 5 ft.
Trim: TRD Off Road
Color: Super White
Mileage: 65k
Wheels/Tires/Suspension:
Yokohama Geolandar M/Ts (35×12.5R17) – (Review)
SSW Stryker Wheels, Matte Bronze (17×9.0 -25)
Fox 2.5 Extended Travel Coilovers w/ Remote Reservoir
Fox 2.0 Extended Travel Rear Shocks w/ Remote Reservoir
Icon Vehicle Dynamics RXT Leaf Pack
Blackhawk Upper Control Arms
Cab Mount Chop
Intake Relocation
High-Clearance Viper Cut (How-To)
Lightning & Electrical:
Form Sequential LED Headlights (Install & Review)
Form Sequential LED Taillights
Diode Dynamics SS3 Ditch Lights
42″ light bar mounted on Prinsu Rack
Amazon Solar Panel
Cargo/Camping:
Prinsu Cab Rack w/ Light Bar Cutout (Install & Review)
DIY Camper Top
Sterling Adventure Co Rooftop Tent
ARB Touring Awning
Smittybuilt 52 qt. Arctic Fridge/Freezer
Interior:
Wolfbox Dashcam/Rearview Mirror
CoverCenter Seat Covers
Other:
Tell Us About Yourself? Why'd You Choose A Tacoma?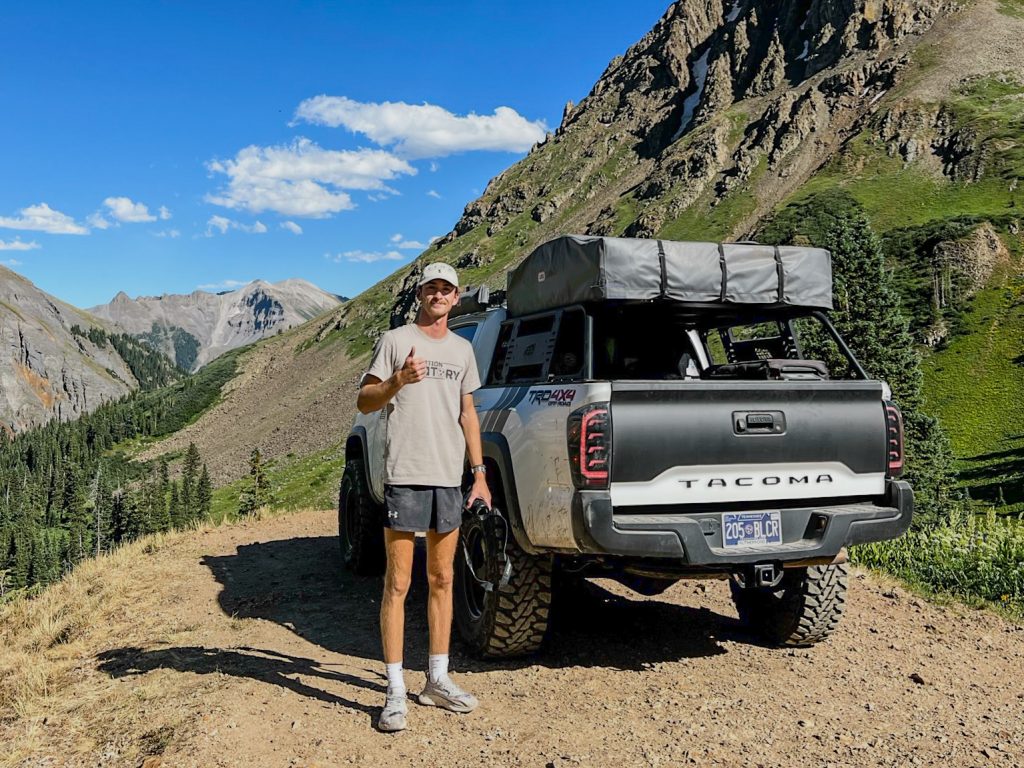 My name is Will Holder and I am a professional pilot working as a flight instructor! I've owned my 3rd Gen for about two years now but had a 2nd Gen prior to that for a few years.
I chose the truck because it's all I've known since I started driving. Their capability, reliability, and aesthetic really stand out to me, and they work as the perfect daily driver/overlanding vehicle. I also chose the Tacoma because of the vast amount of support for aftermarket modifications.
I chose the TRD Off-road originally because of its rear locker and multi-terrain select feature. Also, I liked the black fender trim over the TRD sport or SR5 models.
How Do You Use Your Truck?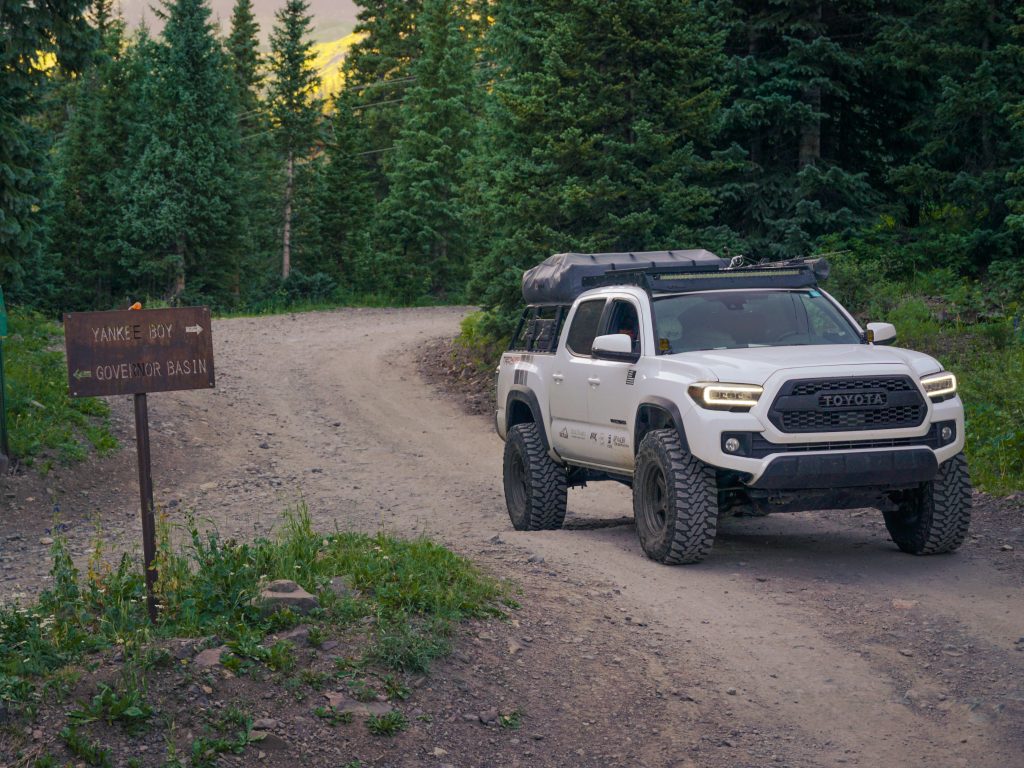 Typically, I use my Tacoma as a daily driver/off-roader/overlander. A big challenge I needed to overcome was having a rig that could be efficient at all three. Additionally, I wanted a rig that could be rugged and work seamlessly as a travel vehicle when I am on the road for more than a day trip.
Tell Us About Your Build Process.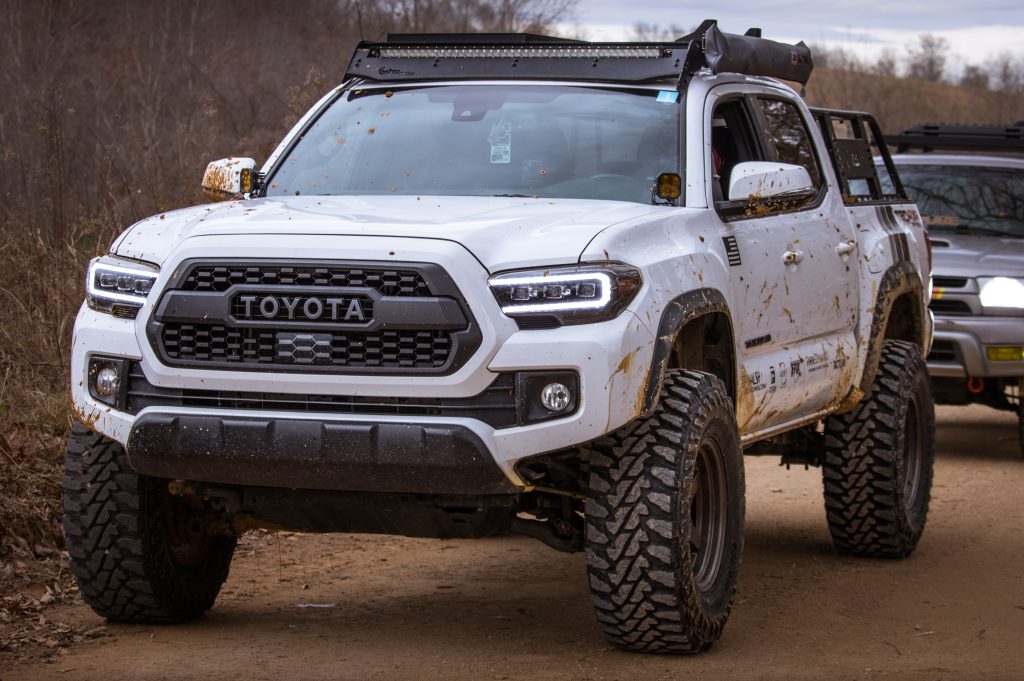 The first step of building my rig consisted of a TON of research. I was constantly looking for inspiration through YouTube, Instagram, and online.
After a lot of debating, I chose for my first mods to be suspension and tires. These two mods will make the most difference in the appearance and capability of any vehicle. This allowed me to hit the trails fast and figure out what else I wanted for the truck.
A lot of the other modifications/accessories for the truck have come through experience and time. Going out on the trail and camping is the best way to figure out what you want to do with your build. Slowly but surely, I added everything I've got now with the aim of being as efficient and capable as possible, within my budget, of course.
What Do You Like Most & Least?
The thing I like the most about the Tacoma platform is the ease of modification. It's easy to replace or add almost anything with aftermarket parts. It allows anyone to create a unique build!
The thing I dislike the most is the stock gear ratio. Even with no modifications, it's not great, and after adding 35s, it's struggling. A good tune and regear would definitely fix that though; that's something I'll be adding in the future!
Do You Regret Any Mods?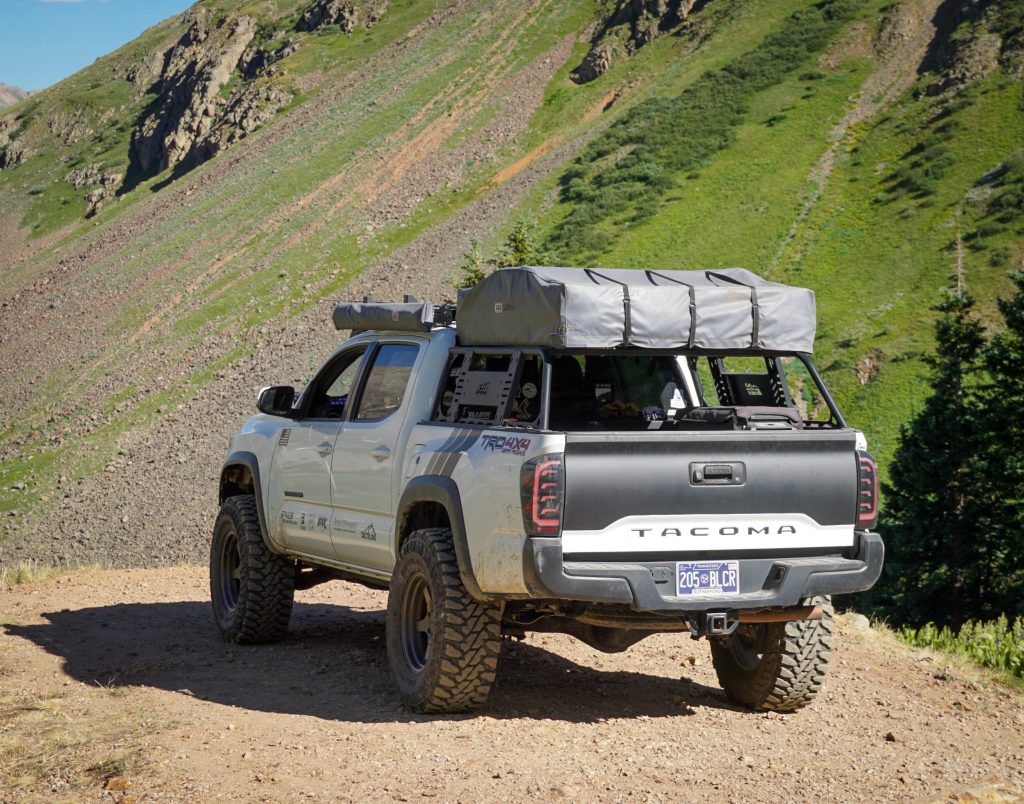 One mod I regretted was getting a bed rack that was too short. A short bed rack can be great for saving MPGs by keeping the tent below the roofline, but in my case, it drastically impeded access to the bed of the truck. I learned I needed something taller so I could fit everyday items in the bed and also have a usable space for camping trips.
What's Your Favorite & Least Favorite Mod?
I am actually split between two for my favorite mod. My first would have to be the wheels and tires because it completely changed the way the truck looks and made it way more capable on the trail.
The second would be the newest addition to my rig, a DIY bed camper. I love the ability to be able to seal off the bed and use it as an additional "cab" so to speak. It also allows me to build out the inside for my personal needs but doesn't impede the ability to use it as a regular truck bed.
My least favorite modification would have to be my solar setup. In its current state, it's just not providing enough power for extended off-grid camping. In the future, I plan to run a few extra panels & a better battery for almost infinite power!
What's Next For Your Tacoma?
Next, I plan to build out the new DIY camper on the inside and add drawers, storage cabinets, lights, and maybe some seats! I want a space that can be organized/ easily accessible for everyday use!
In the future, I hope to make it back out west, but in the meantime, I'll be exploring the Smoky Mountains and other areas around the southeast!
Final Thoughts
Is it just me, or do you want this truck too? This truck is built to get the most out of every mod and is a perfect balance between being a daily driver, off-roader, and overlander. It's easy to want to throw every product available onto your rig, but Will has proven here that a few tasteful mods can accomplish the same mission without compromising the reliability of your rig, killing your MPGs, and breaking the bank.
To stay up to speed on Will's rig and all of his upcoming adventures, check out his Instagram page (@tn_taco).
That wraps up the first segment of Walkaround Wednesday! Join us next week when we talk to Niel Cabrera (@tacomakoma) about building out his 2021 TRD Pro.
Interested in having your own rig featured on a future installment of Walkaround Wednesday? Fill out this submission form with a complete build list, detailed answers, and some awesome photos of your Taco!