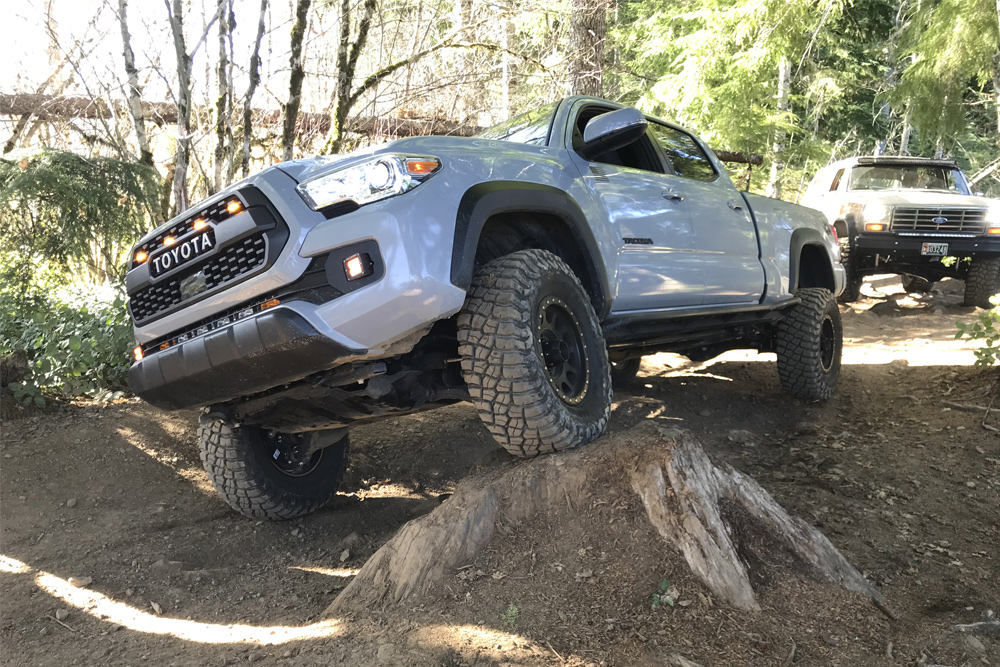 On-Road and Off-Road Review of the BFGoodrich KM3 Mud-Terrain Tires: Maximum Traction Tires for the 3rd Gen Tacoma
An in-depth look into the ride quality and performance of the KM3s both On-Road & Off-Road.
Whether you are putting tires on a brand new vehicle or replacing your worn out tires, there are tons of factors that help make your decision when choosing tires for your vehicle.
These factors include:
Life of The Tire
Tread Depth
Tire Design
Off-Road Performance
On-Road Performance
Ride Quality
Overall Appeal
Once you have decided what you would like to expect out of your new tires and weighed all the factors, you are presented with various options. Purchasing tires is a very overwhelming process simply because there are so many options and every vehicle is different when it comes to what will fit and what will work best for your specific application.
Hopefully, this article can help clear some things up.
My Off-Road Tire Experience
I have worked for Discount Tire for almost half a decade.
This has allowed me to learn about the science of each tire and discover what is popular with each vehicle.  I have also been able to basically shop for tires for my own 2019 Toyota Tacoma all day long.  At the Discount Tire in Eugene, Oregon we work on predominantly trucks.
Here, in the Pacific Northwest, if you own a truck, the odds are you take it out to play quite often.  Which also means that you need tires that can handle whatever you throw at them.  Working at Discount Tire has given me the opportunity to work with customers and discuss their experiences with different brands of tires and how they perform out in the real world.
My Off-Road Tire Needs
Tires are by far one of the most important components of your vehicle.
Tires connect your vehicle with the ground, which keeps you rolling to work or the campsite. The type of tires you select, tire pressure, and tire size all affect your vehicle's performance and experience.  The process of selecting my tires was very drawn out and took roughly 4 months!
There was lots of debating with my co-workers over what was the best tire option.  Living in the Pacific Northwest we have some of the most diverse landscapes ranging from sand dunes to logging roads, including more than our fair share of mud and snow.
I wanted a tire that could handle the toughest trails and still be very comfortable as my daily driver.
Off-Roader or Mall Crawler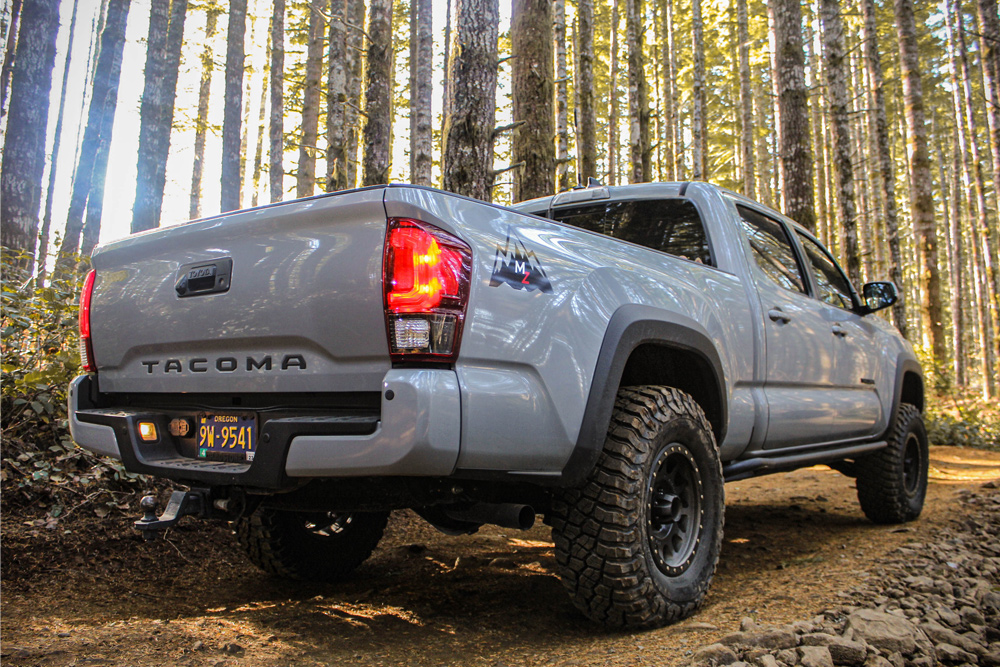 When building a truck or SUV for off-roading that is also a daily driver or grocery getter, you must take some things into account.  I need this vehicle to perform out in the wild and still be able to return home because I rely on this for daily life and transport to and from work.
Depending on where you live or just your busy schedule, your vehicle may not ever see a spec of dirt.  However, that does not mean your truck shouldn't look good while parked out in front of work.
Why I Chose the BFGoodrich KM3 Mud Terrain Tires
After months of debating between an all-terrain tire and a mud-terrain tire, I finally selected the KM3 Mud Terrain from BFGoodrich Tires!
Buy this Tire
Size Offerings (17″ Wheel):
245/70R17
255/65R17
255/75R17
265/65R17
265/70R17
285/70R17
285/75R17
295/70R17
315/70R17
33X12.50R17
35X12.50R17
37X12.50R17
37X13.50R17
39X13.50R17
Size Offerings (16″ Wheel):
225/75R16
235/70R16
235/85R16
245/75R16
255/70R16
255/85R16
265/70R16
265/75R16
265/75R16
285/75R16
305/70R16
315/75R16
I finally selected these tires based on other customer's feedback along with co-workers who also run these tires.  I hope to now share my feedback with you.  I went up almost 3 tire sizes from stock 265/70/16 to 285/75/16 (32.8″).  I chose a mud terrain tire due to the amazing amounts of rain in the Pacific Northwest compared to my hometown in dry, Southern California.
Almost every trail here in the PNW will be covered in mud at some point during the year.  However, that should not stop you from having fun, right?!
Let's Talk Tire Specs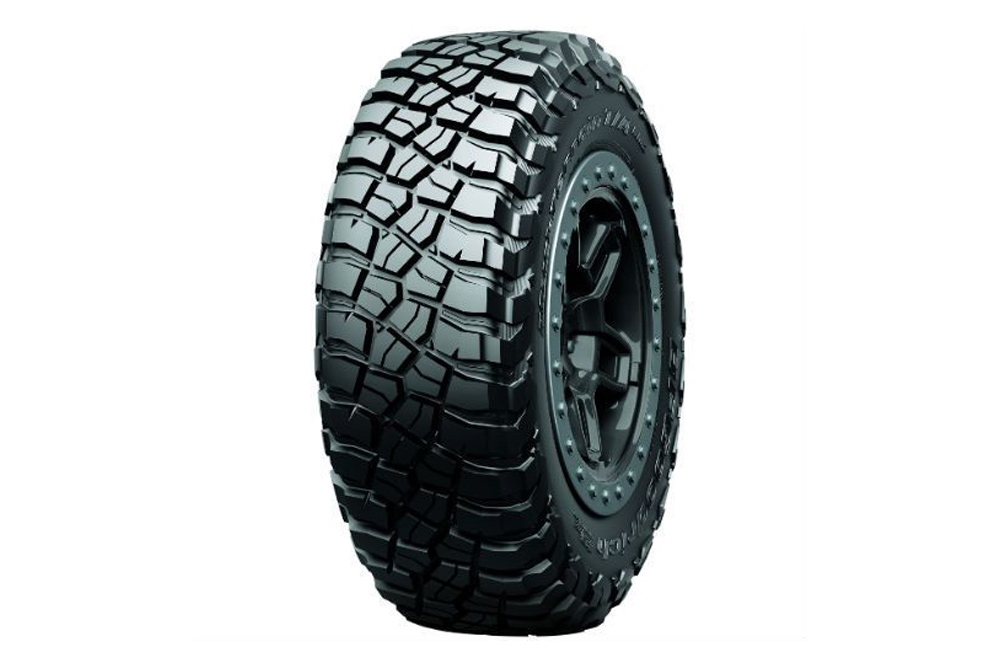 The KM3 is a huge upgrade from BFGoodrich's previous mud terrain tire the KM2.
Many people complained about the KM2's rough ride and horrible road noise.  The all-new KM3 Mud Terrain was released in early 2019 and has destroyed its predecessor.
It offers 5% better mud traction, 8% better rock traction, and 27% stronger sidewalls.
With the KM3, BFGoodrich ditched the old school block sidewall and replaced it with the sidewall design from the aggressive KO2 and updated the tread design.
Featured Off-Road Traction & Performance Technology
Krawl-Tek Compound: Designed to enhance grip on rock and other slick surfaces.
Linear Flex Zone: Allows the tire to flex and envelop obstacles while aired down.
Traction Armor Sidewall: Boosts traction capabilities in mud and snow thanks to a notched shoulder.
CoreGard Max Technology: Helps prevent sidewall splitting and punctures, derived from the tires used in the Baja 500 and Baja 1,000.
Mud-Phobic Bars: Designed to expel compacted mud for increased traction.
Final Trail-Tested Review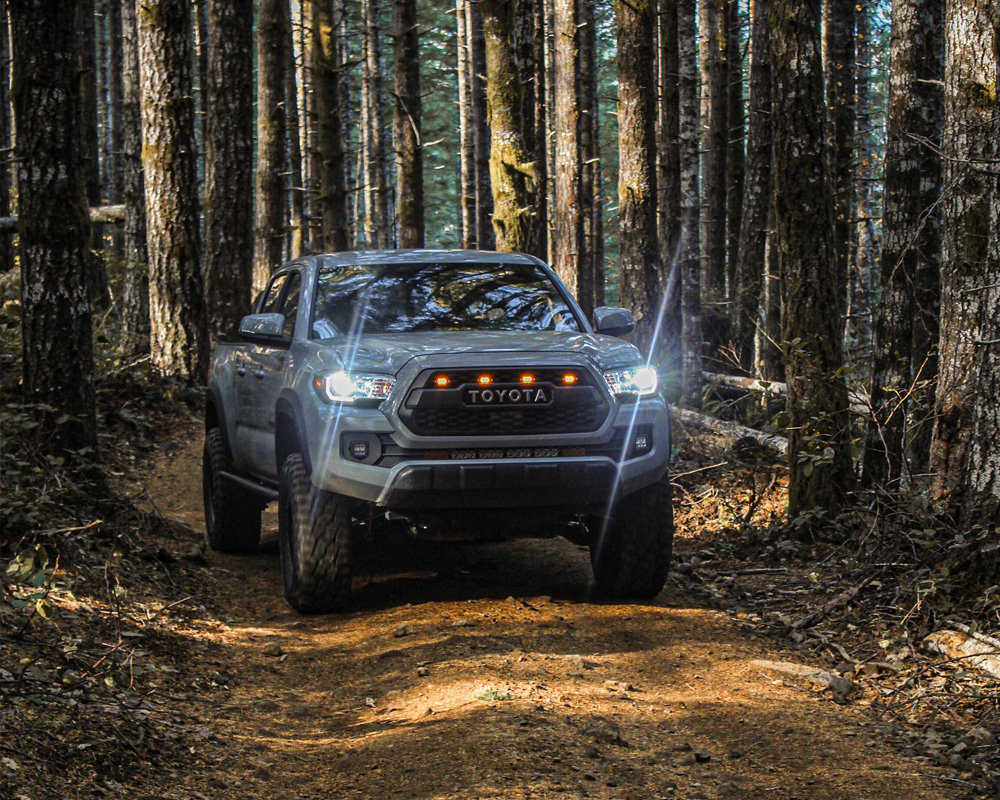 The goal for my truck is to be a streamlined vehicle that looks good on the road, in the parking lot, and amazing on the trail.
It drives smooth and quiet on the road whether I am headed to the shop or simply getting groceries.  However, once the dial rotates and 4 Wheel-Drive kicks in, that is when the truck comes alive. The KM3s dig into the dirt and provide constant traction wherever I go.  I have put the KM3s through their paces going over large boulders, through thick clay mud pits, old abandoned logging roads, and sharp gravel banks.  Never once I have been at a point where I have said: "I need more traction" with these tires.  I like to think of the KM3s like that old saying "silent but deadly".
Now let's talk about ride quality.
The ride is phenomenal.  Driving down the road, it feels just as smooth as stock in my opinion.  There is slightly more road noise but nothing to the point where you cannot handle it.
Obviously, you're not riding in a high-end sports car with foam-filled tires to reduce noise.  From my personal experience and working with customers, the road noise is just as quiet as some high-end all-terrain tires. The quality of the ride is extremely smooth with zero vibration or shaking.
Getting the Best Ride
The quality of the ride comes down to the balancing of the tire.
When dropping some serious cash on tires you deserve a quality balance job done by a quality shop.  Discount Tire/ America's Tire offers a form of balancing that measures the amount of force the tire exerts onto the road as it drives, this is called Road Force and is measured in pounds.
This process is accomplished by a load roller on the balancer.  The balancer applies the load roller to the tire while it is spinning, measuring to locate any heavy spots in the tire.  Spec for Road Force is 35 pounds and under.  Many high-end passenger car tires will have roughly 20 pounds of Road Force.
If a heavy spot is found, the balancer will prompt you to spin the tire on the wheel to lower the Road Force, this is called Force Matching.
I personally balanced my tires and had all 4 tires measure Road Force under 25 pounds, which is amazing for a mud terrain tire.  If you are having tires installed at Discount Tire/ America's Tire, request that the salesman have the tires Force Matched.
Final Thoughts
So, whether you're looking for tires that can take you to hell and back or just look badass while you're shopping at the mall, the BFGoodrich KM3 is the all-around winner in my opinion.
The KM3 ranges in price from $172 per tire up to $508 per tire; of course, size plays a factor in the cost.  Discount Tire will also match the lowest cost if found cheaper.
Pictures by: Mckenna Elise