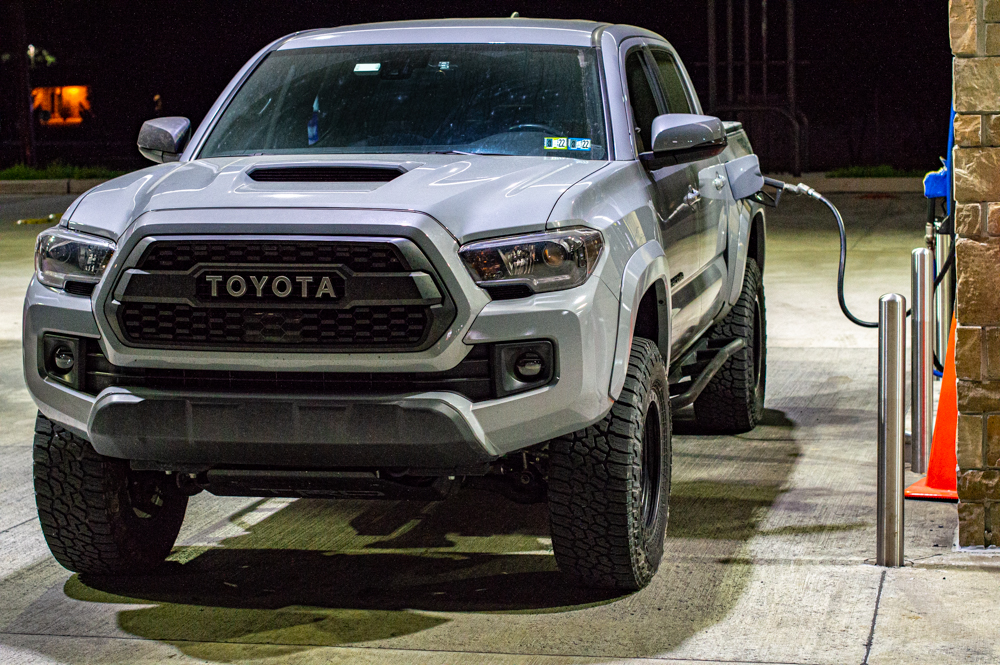 Protect Your Fuel Door from Damage & Scratches with this Lamin-X Fuel Door Protective Guard for 3rd Gen Toyota Tacoma
Not much of an elaborate explanation is needed for the Lamin-X Fuel Door Guard. Lamin-X is an easy-to-install, invisible film that will protect the paint on your fuel door. You may wonder why you would need a product such as this. The main reason is that the fuel door is one of a handful of items that gets frequent use which could cause wear and tear. This damage is preventable with the door guard and will help maintain the rugged good looks of your Tacoma.
This sticker will help protect that surface from keys, phone cases, wallets, or whatever else you may be holding onto while you fuel up. Honestly, this product is helpful whether your truck is your baby and you want to keep it pristine, or if you get new pinstripes every weekend. Plus, for those of you that have picked up some G.O.A.T. armor, this will provide the fuel door protection you may be missing.
Find It Online
Tools & Materials
Lamin-X Fuel Door Guard Kit (Includes Spray Bottle)
Lamin-X Fuel Door Protective Guard Application
Step 1. Clean Fuel Door Surface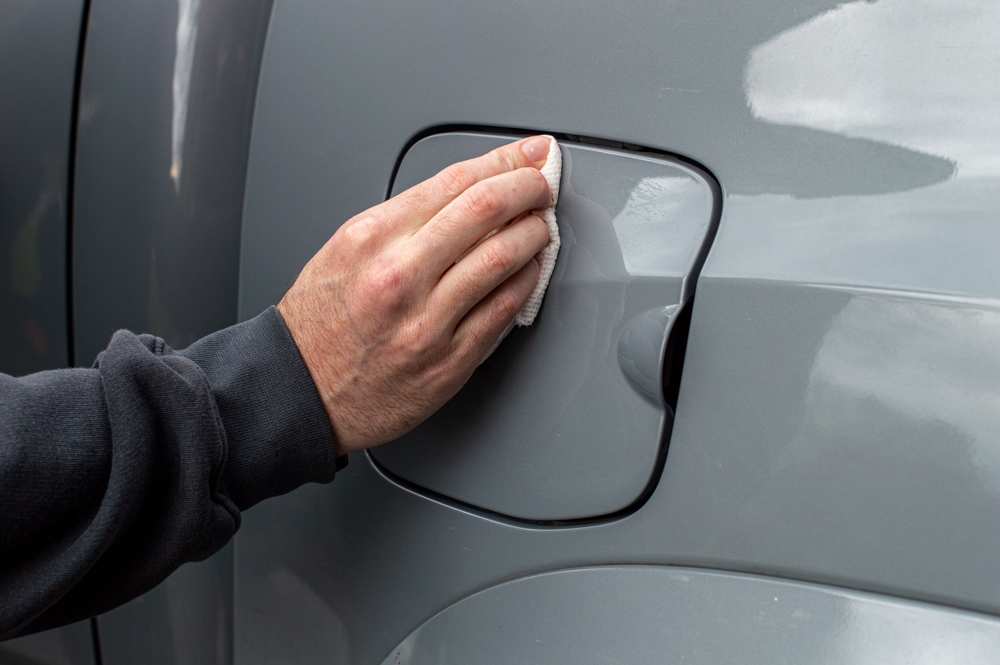 First things first, clean the gas tank door thoroughly to ensure the sticker adheres properly.
A dusty surface or small dirt particles can leave bubbles in the film.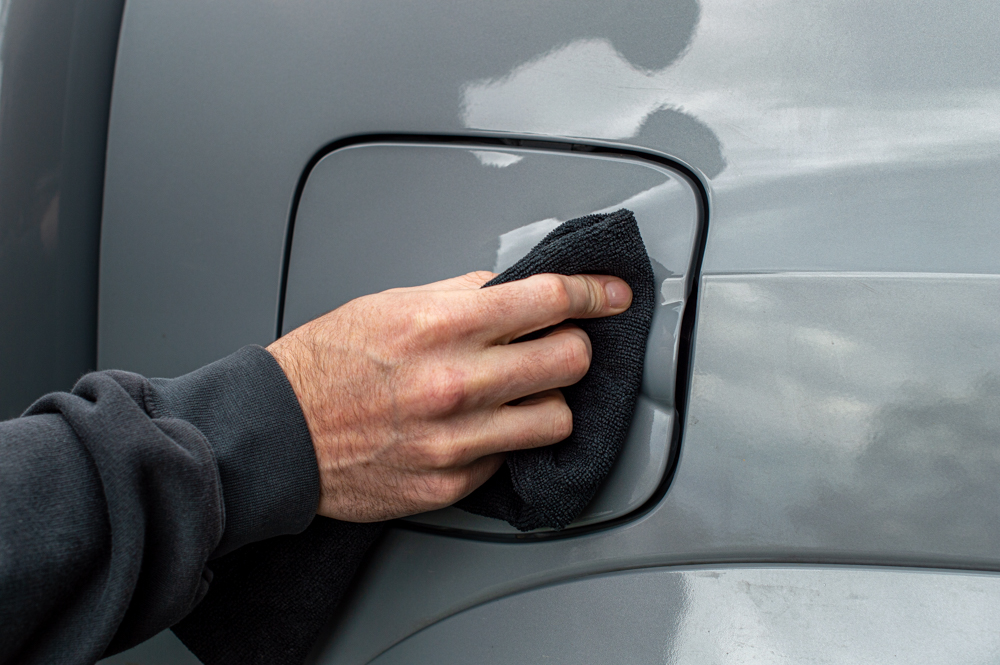 Not only does it look bad but it could lead to the adhesive coming off prematurely.
Once it's wiped clean, use a microfiber towel to wipe it completely dry.
Step 2. Spray Surface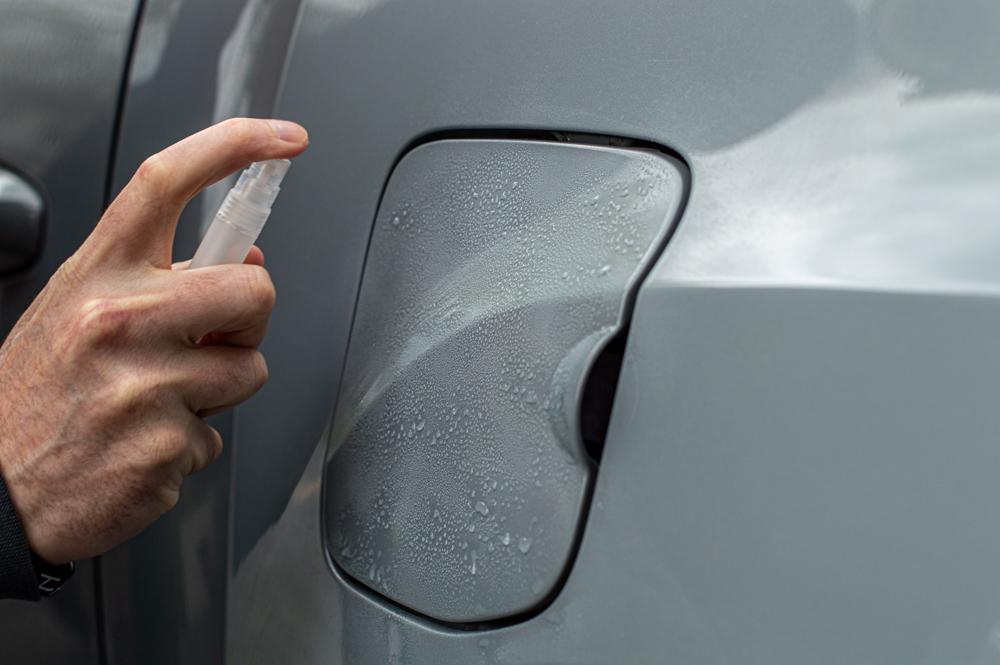 Using the supplied spray bottle, thoroughly spray the gas tank door and also spray your fingertips.
The sticker is very tacky and so the wet surface will allow a few extra seconds to maneuver it into place before it begins to adhere.
Step 3. Apply Sticker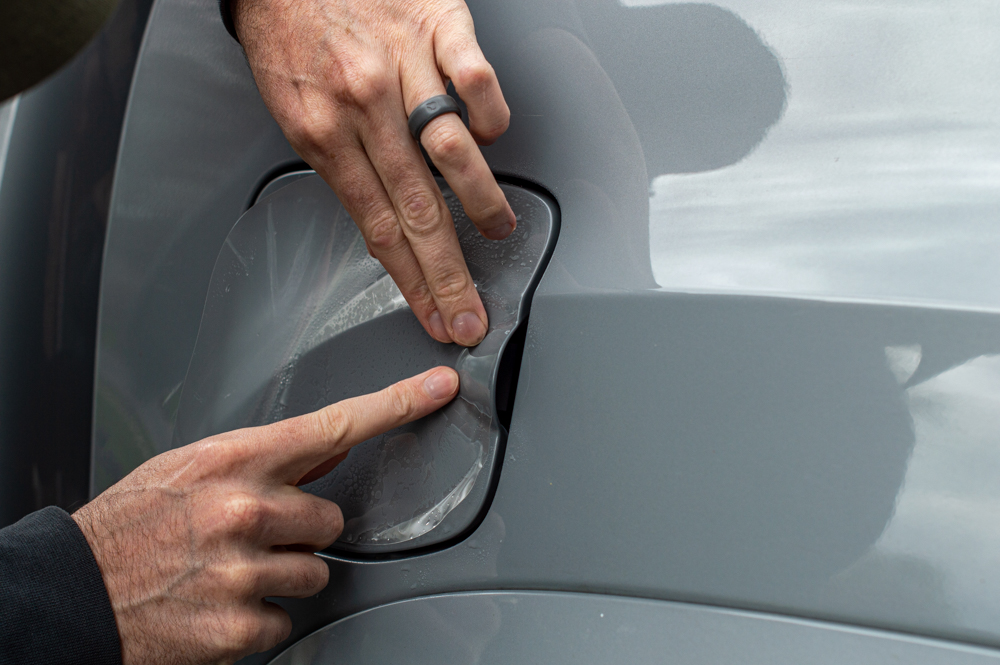 Peel the sticker off the backing and place it on the gas tank door.
One side is cut differently to fit over the finger pull for the door, so there is a correct orientation for the sticker.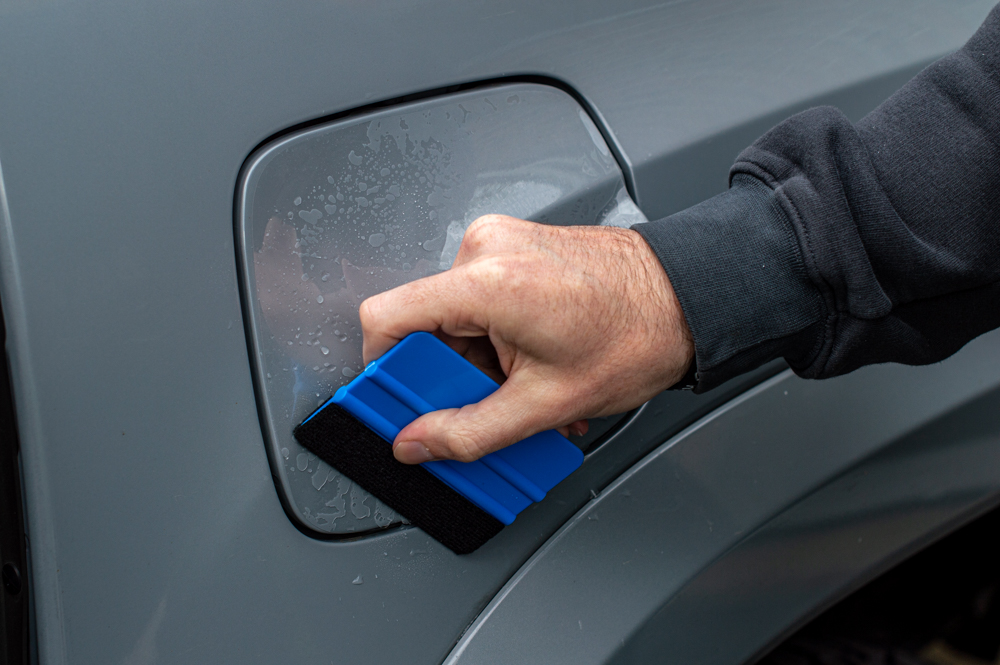 When the sticker is in place, use a squeegee to push the sticker smooth.
If any air bubbles don't come out, the sticker can be lifted and reapplied.
Final Thoughts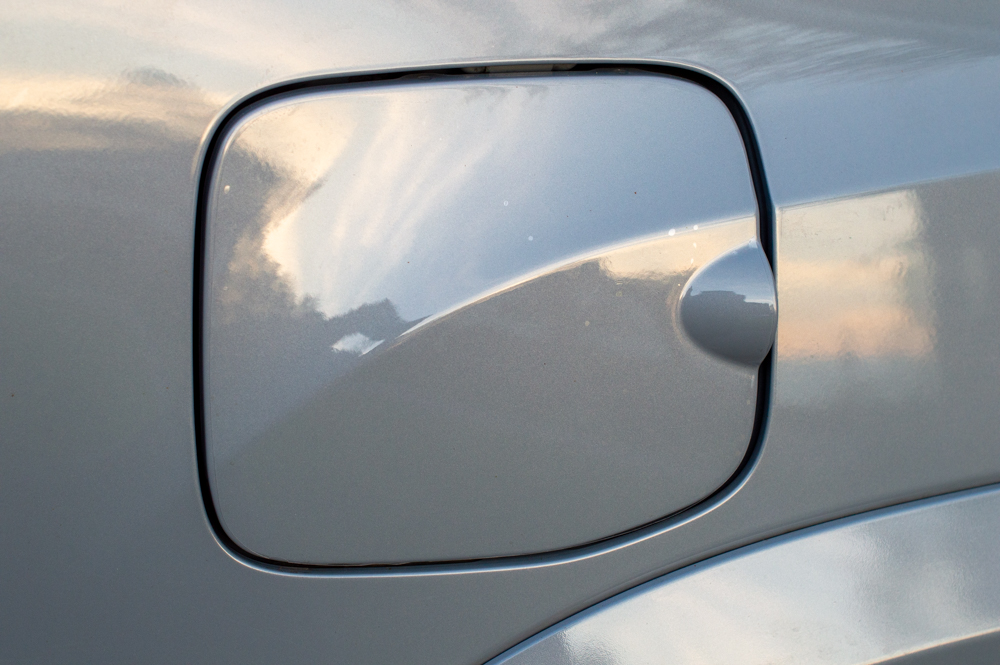 The install for the door guard is very simple, even if you've never applied any vinyl products before. It shouldn't take more than 5 minutes from start to finish to clean, apply, and squeegee it until smooth. You may find that there are some very small bubbles in the sticker; however, most of them will go away after a few days as the adhesive dries.
I found the most difficult part was getting the sticker to adhere around the finger pull for the door, so try to make sure that part is smooth first and then work outward from there. The gas tank cover may not be a surface you think too much about, but it will be once the paint is scratched or scuffed. Thanks to Lamin-X, you can make sure that it stays in mint condition, even if the rest of your truck is covered in pinstripes.