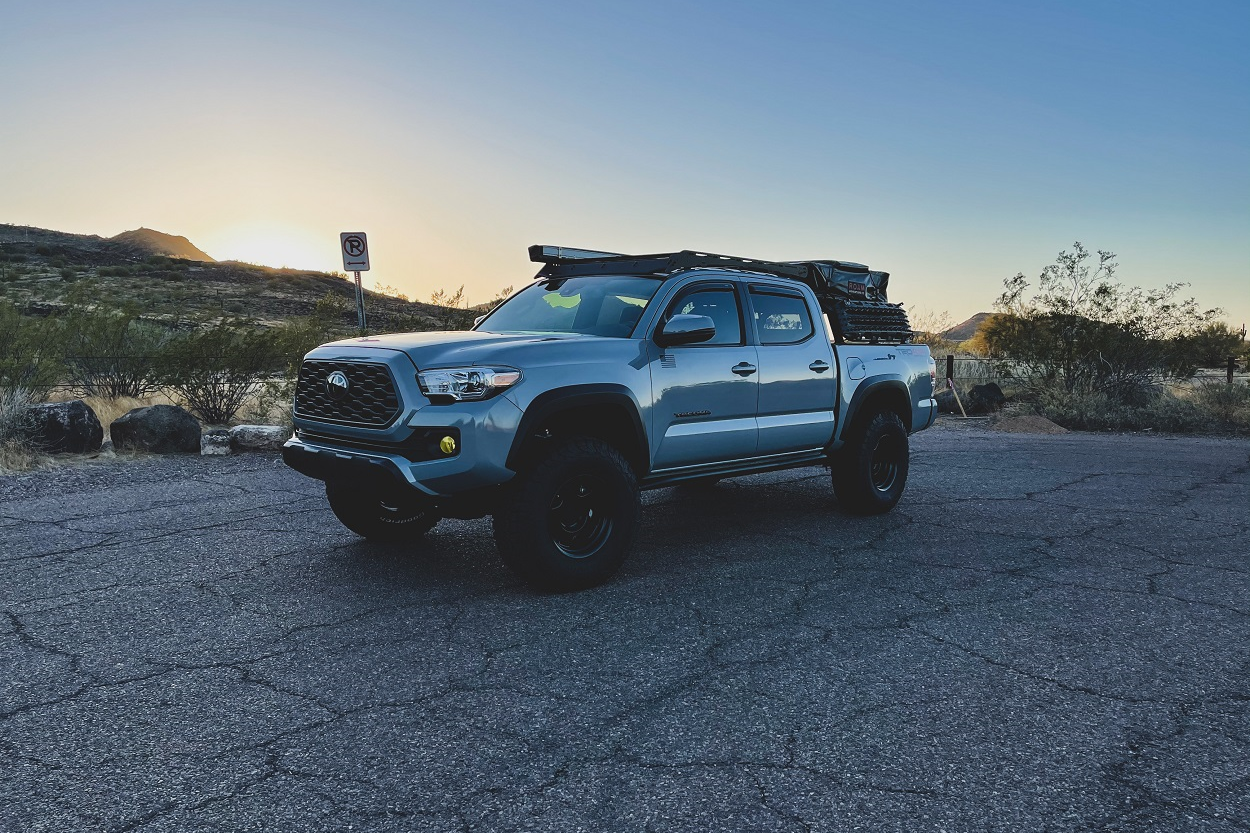 A Complete Guide to the Top 8 Best & Most Common Exterior Modifications & Upgrades for 3rd Gen (2005+) Toyota Tacoma
One of the most satisfying and rewarding aspects of owning a Tacoma is being able to modify it. We know how desirable it is to want to begin modifying our trucks, so we are here to provide you with the top exterior mods and upgrades for the 3rd Gen Tacoma.
All of the modifications listed will provide additional functionality, improve upon the Tacoma's already attractive looks, and offer an approach that is simple to install for everyone.
Best Exterior Mods/Upgrades for Tacoma
1. TRD Pro-Style Grille Insert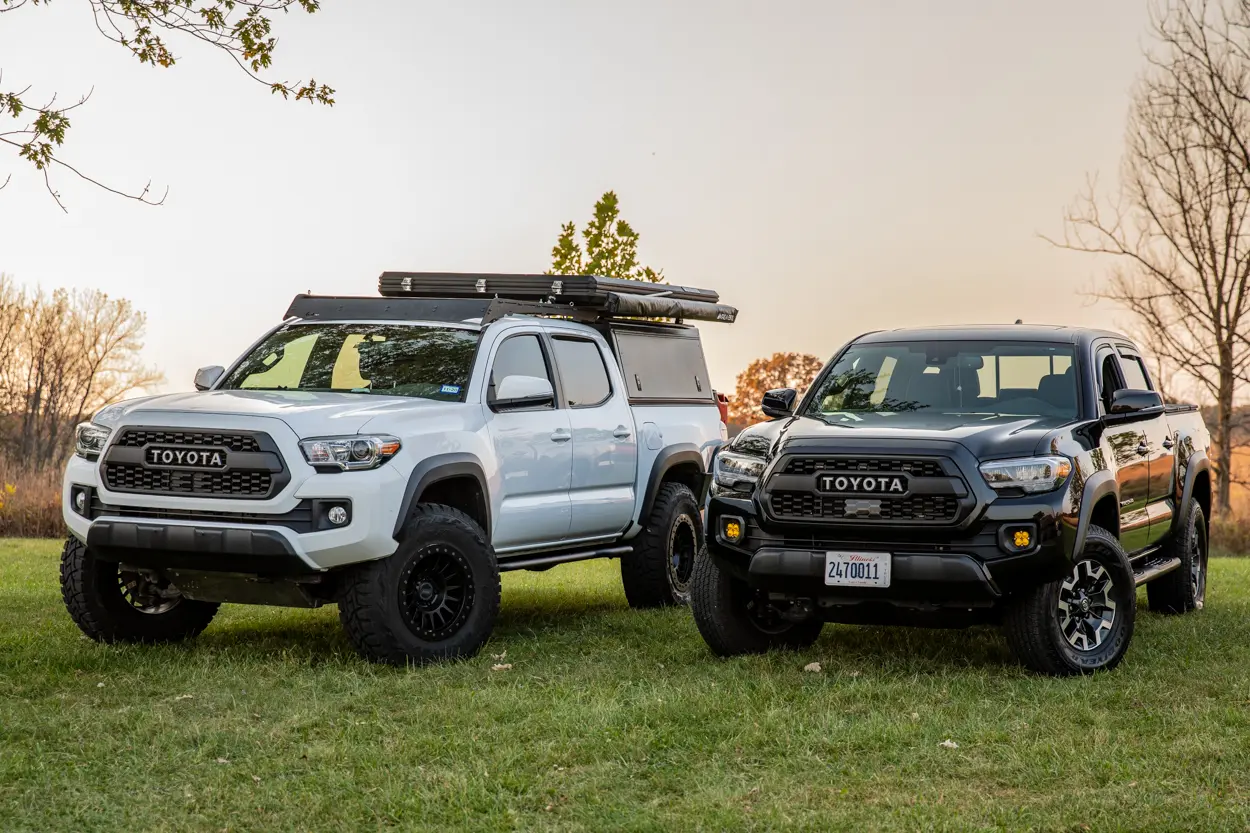 The TRD Pro Grille is hands down one of, if not THE most popular modification that Tacoma owners place on their mods list – and for good reason. Replacing the stock grille for the Pro-style grille will completely change the look of your Tacoma by giving it a more aggressive, well-rounded, and premium front end.
The brilliant part about this mod is just how easy it is to install while being able to pick it up for a relatively low price compared to an OEM version. Check out our install guide and review here. Be sure to consider which color lettering would give your Tacoma that extra "pop" while opting for the TSS garnish if necessary. We've even seen the community paint match parts of the interior grille trim for a unique look.
Find It Online
2. LED Raptor Lights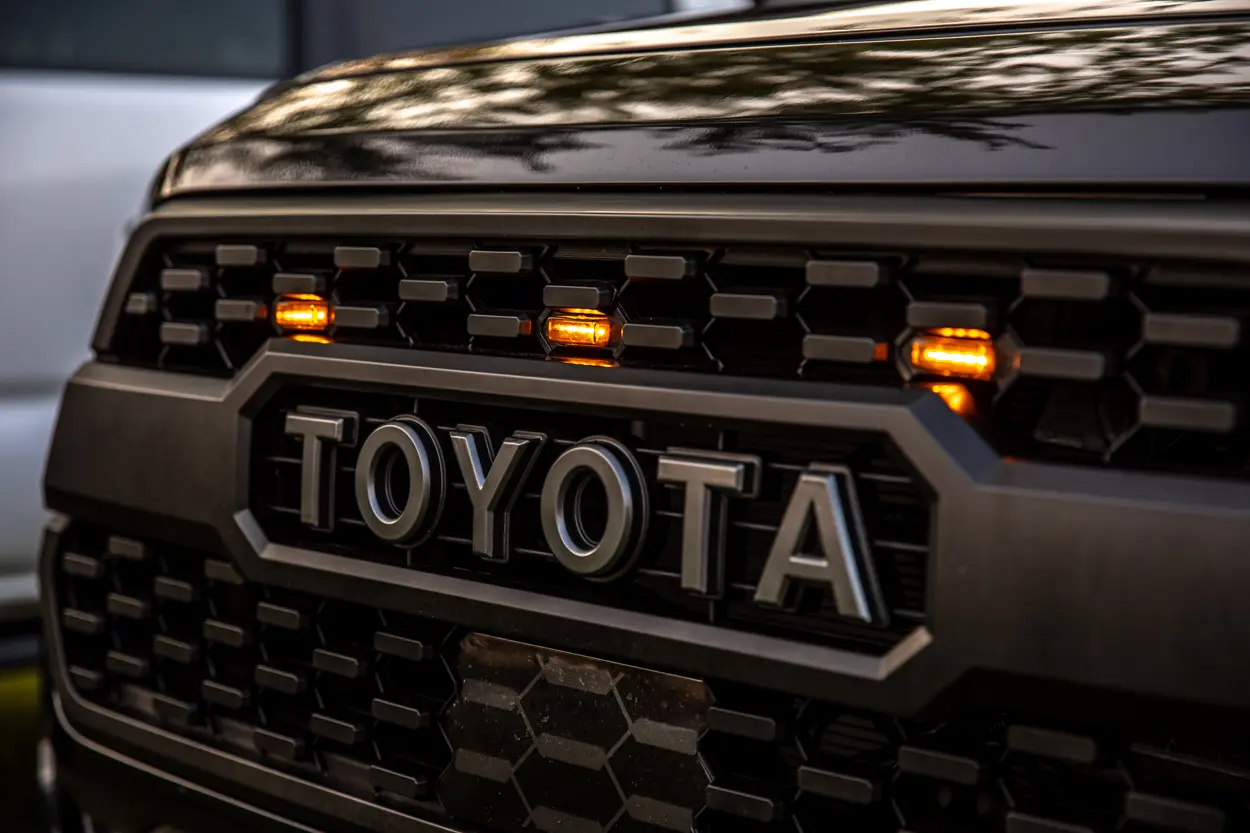 Let's talk about a mod that adds some cool marker lights to your front end, and what better way to transition into a modification that complements the TRD Pro Grille perfectly. The Molded LED Raptor Lights offer Tacoma owners who have the TRD Pro Grille the ability to add function and form in one simple package.
Just like the TRD Pro Grille, the install is relatively easy while coming in at an affordable price point – these reasons are exactly why we are placing it on our top exterior mods list. You can find our install post here. On YotaVerse.com, you can find these lights in a bundle with the TRD Pro Grille. The lights are available in amber or white.
Find It Online
3. Sequential Side Mirror Turn Signals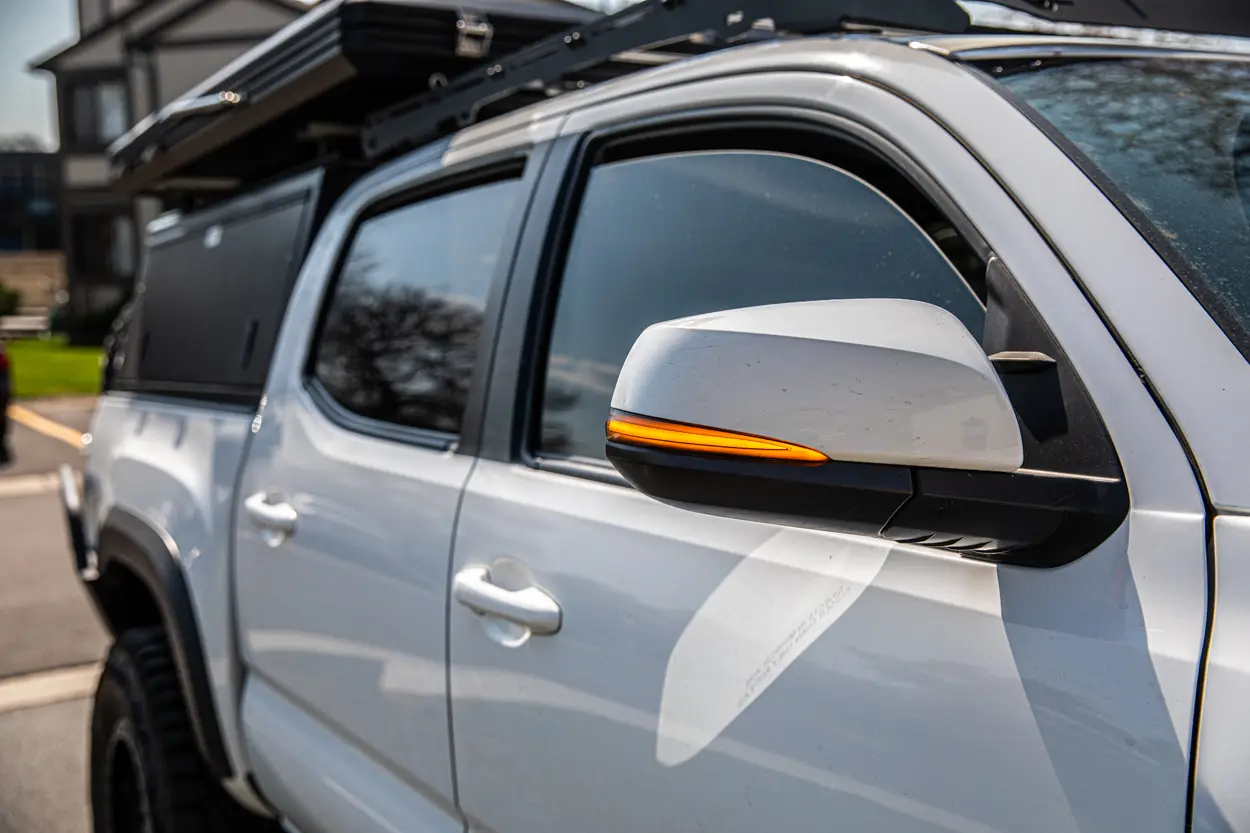 This was one of the very first modifications that I made to my personal rig. First, because there are a lot of us that opt for a look with black accents rather than chrome.
Second, these side mirror turn signals provide a safer, brighter signal than what comes on the stock 3rd Gen. Another awesome part about these is that they are not your standard blinking signal, instead, it's a sequential pattern, making these just right, in my opinion.
Konrad has already covered how smooth of an install these are while going into further detail on their features and benefits, which you can check out here.
 Find It Online
4. Convex Mirrors with Integrated Turn Signals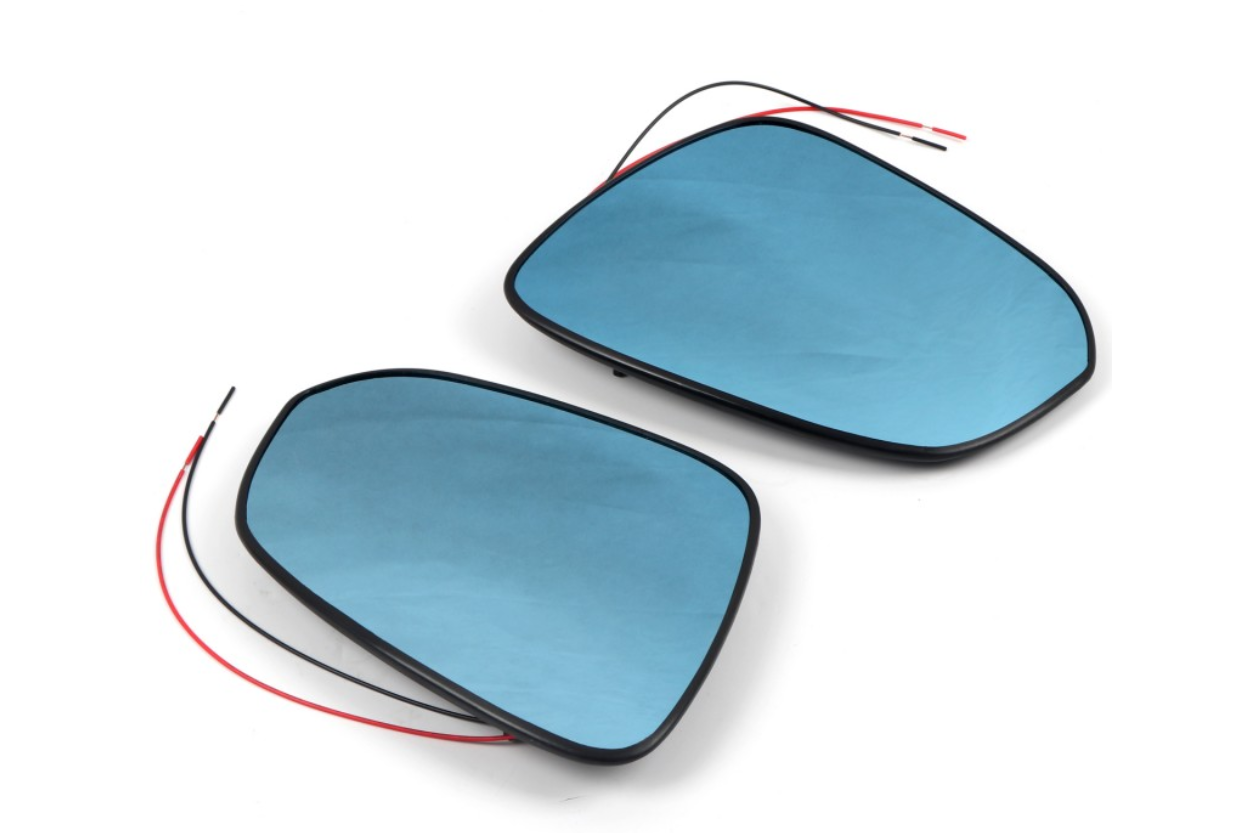 Sticking with our side mirrors for the next mod, those of you who love the quality-of-life improvements are especially going to appreciate this one. The convex mirrors offer a list of neat features that subtly improve the function of your Tacoma. These mirrors are a direct replacement to the stock side mirrors while improving the viewing angles so that they reflect a wider field of view which reduces the overall blind spot.
Additionally, they contain integrated LEDs below the glass which reveal a turn signal when activated and retain the integrated heating functionality, making operating in colder climates that much easier.
This mod in particular is quite a great bang for your buck improvement which everyone should consider for their Tacoma.
Find It Online
5. TRD Pro Taillights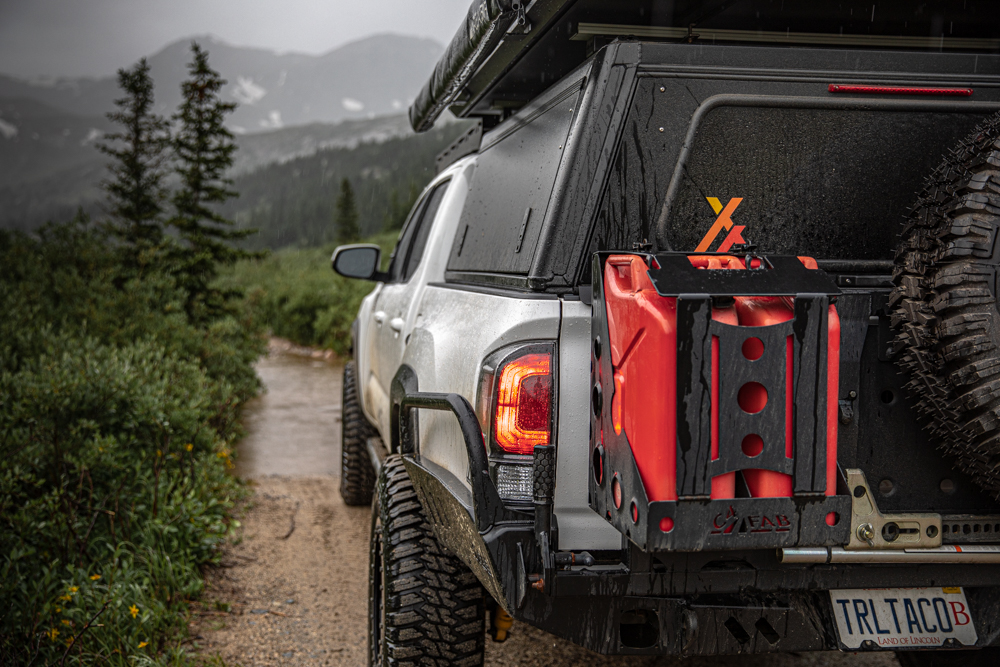 The TRD Pro Tacoma offers awesome styling characteristics, those of which opt for black accents instead of the typical chrome which is found on the other trims.
These TRD Pro Taillights accomplish just that, by trading out the integrated chrome surroundings for a sleeker, more simple black appearance. With a straightforward install, which you can find here, already covered by James, and a quality product from USR, it's hard to not have these on your mods list as a Tacoma owner.
Find It Online
6. TRD Pro Headlights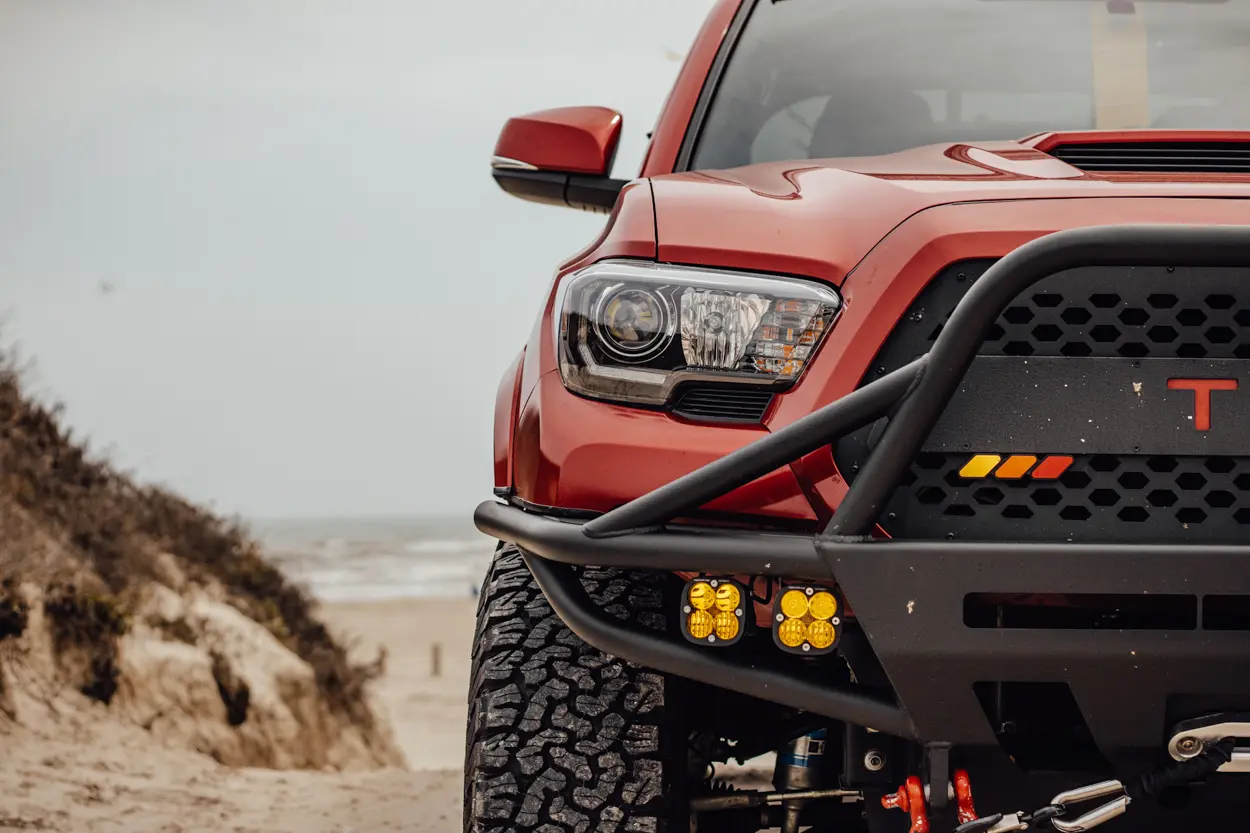 To wrap up our TRD Pro items, it is time to add the TRD Pro Headlights to our list of Top Exterior modifications for your 3rd Gen Tacoma. Another great product offering from those over at Unique Style Racing (USR), the TRD Pro Headlights add the appeal of a blacked-out headlight housing with quality, performance, and competitive pricing in mind.
Just like their TRD Pro taillights, James provided us with a complete install and overview for the TRD Pro Headlights. It is no secret that we all just want our rigs looking as aesthetic as possible and this offers that noticeable improvement to the front end that we are all after.
Find It Online
7. VLEDS LP Reverse Light Bar
The VLEDS LP Reverse Light Bar is one of the mods that just had to be included in our Top Mods list. There has been a consistent theme among our mods list and that has been solving the problem with the stock Tacoma and its sub-par lighting.
The VLEDS LP Reverse Light Bar directly remedies this issue as the stock reverse lights are barely functional. Check out Sean's write-up on these here. With a CNC aluminum construction, this modification looks super slick since it's installed directly to your license plate.
Find It Online
8. Black Emblem Overlay Kit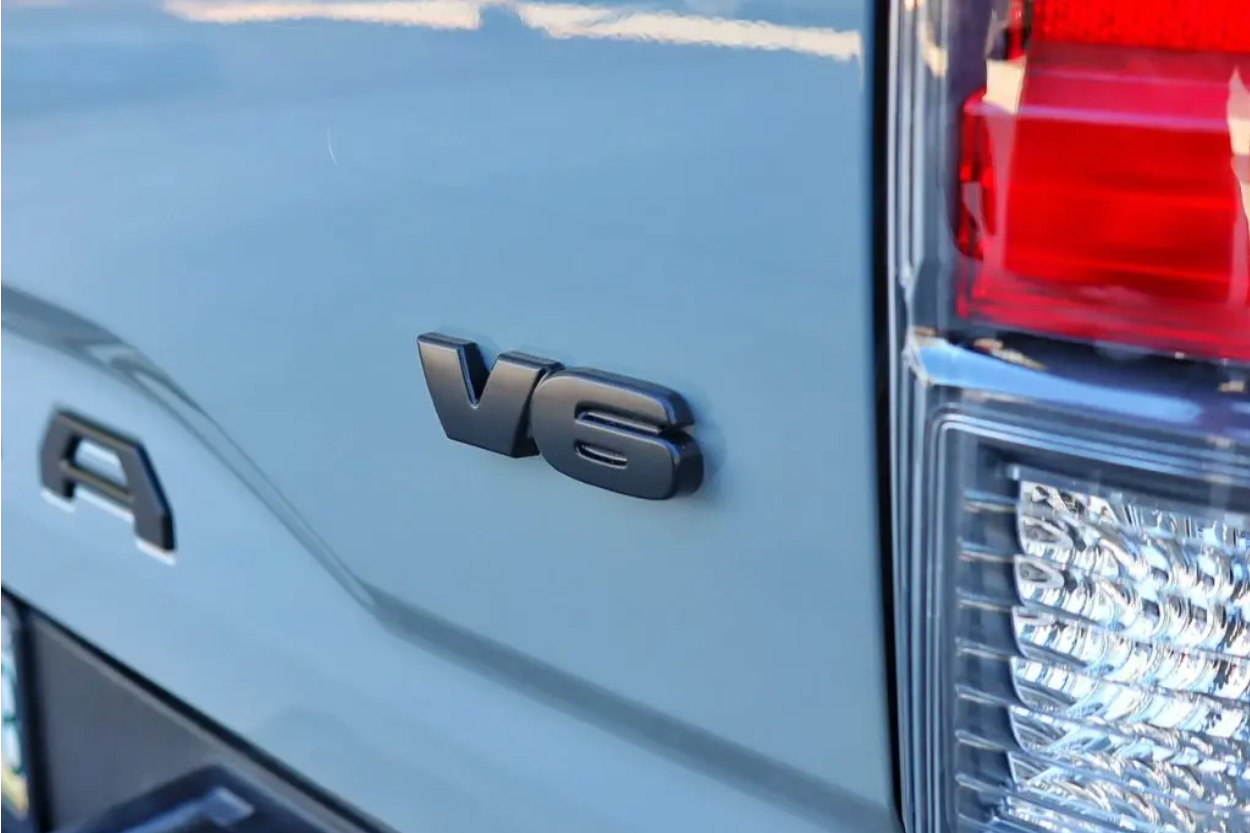 Along with the sequential turn signals, the Black Emblem Overlay Kit was another must-have first modification for my build.
These were the simplest way to remove the abundant amount of chrome around the truck while retaining that clean, stock look. I shouldn't have to mention just how easy these are to install, since they merely require a few steps until you give your truck a noticeable visual upgrade.
Check out Kelly's emblem overlay install guide here.
Find It Online
Final Thoughts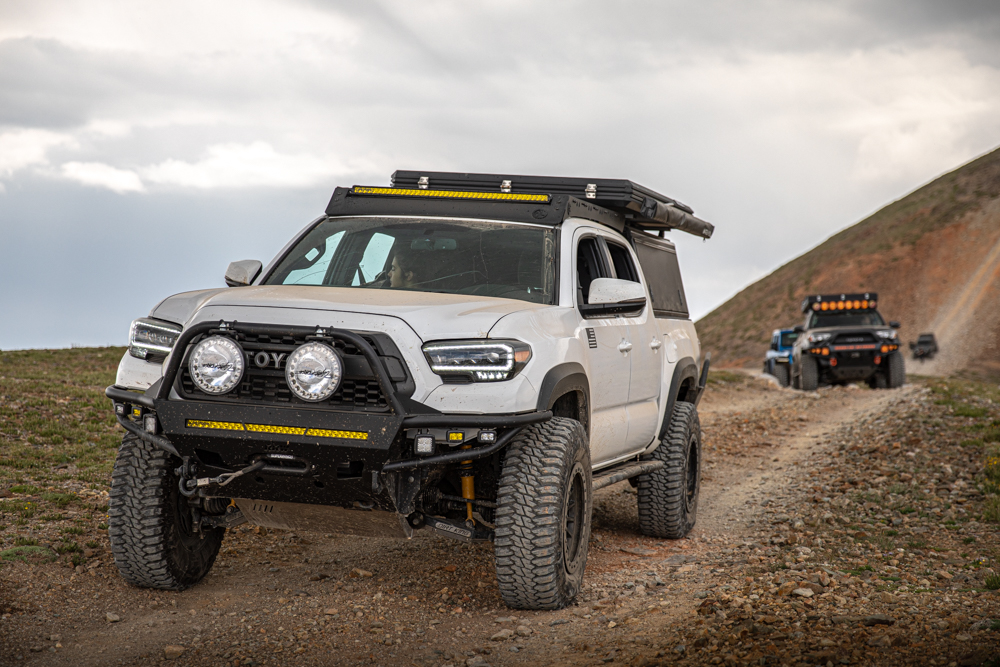 If you enjoyed this Top Modifications list, then we highly recommend browsing the many additional modifications, improvements, and upgrades that Trail Tacoma has already covered in detail.
From installs and reviews to DIY projects and maintenance, Trail Tacoma is definitely the place to get complete, in-depth information on all things Tacoma.