6 Unique Headlight Options & Setups For 3rd Gen Toyota Tacoma – Aftermarket Headlights & Retrofits to Inspire Your Truck Build in 2022
Hey guys! Welcome back to another Taco Tuesday! This week, we are looking at some of the dopest aftermarket headlight housings and retrofits for the 3rd Gen Toyota Tacoma. One of the setups is a DIY retrofit that has made waves over the last couple of years as it made its way around the internet. You can see it in our featured photo above.
If you want to check out some other housings, check out our post on the 3rd Gen Tacoma headlight housing upgrades here.
Do You Need New Headlights?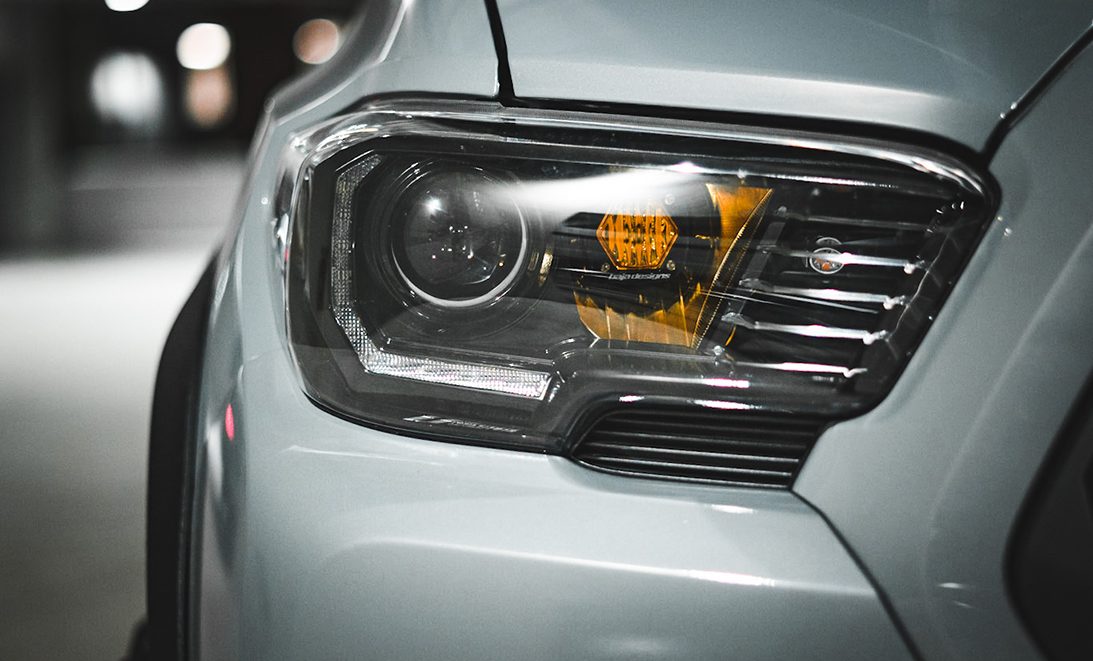 There is no blanket answer to this question, as everyone has different needs and use cases. For many, the OEM headlights get the job done. The question of need vs. want can be complicated, so let's dive a little deeper.
Toyota loves using halogen lights everywhere! Now with their recent 2022 Tacoma models, Toyota has introduced some improved OEM LED headlights that perform better than the halogens. Not perfect, but better. If you have an older Tacoma and are looking for a solid upgrade to the newer LED TRD style, check out these LED headlights from a TacomaBeast / AlphaRex collaboration. These lights are basically a replica of the new OEM version.
But what other options are there? Aftermarket headlights can offer both improved aesthetics and light output performance. Some awesome appearance upgrades include blacked-out housings, LED projectors, and sequential turn signals.
Increased lighting performance is a huge benefit when upgrading your OEM headlights to an aftermarket offering. The stock halogen bulbs are good but not great. Some people get around this by replacing the stock bulb with a suitable LED replacement. That is perfectly fine for those strictly looking for a bump in lighting performance.
However, you get superior performance over the OEM halogens with DOT-approved headlights from Morimoto, AlphaRex, and others. That makes it an easy decision to just swap the whole headlight assembly to get both functional and aesthetic upgrades.
Let's see what these 6 owners have to say about their aftermarket headlight housings.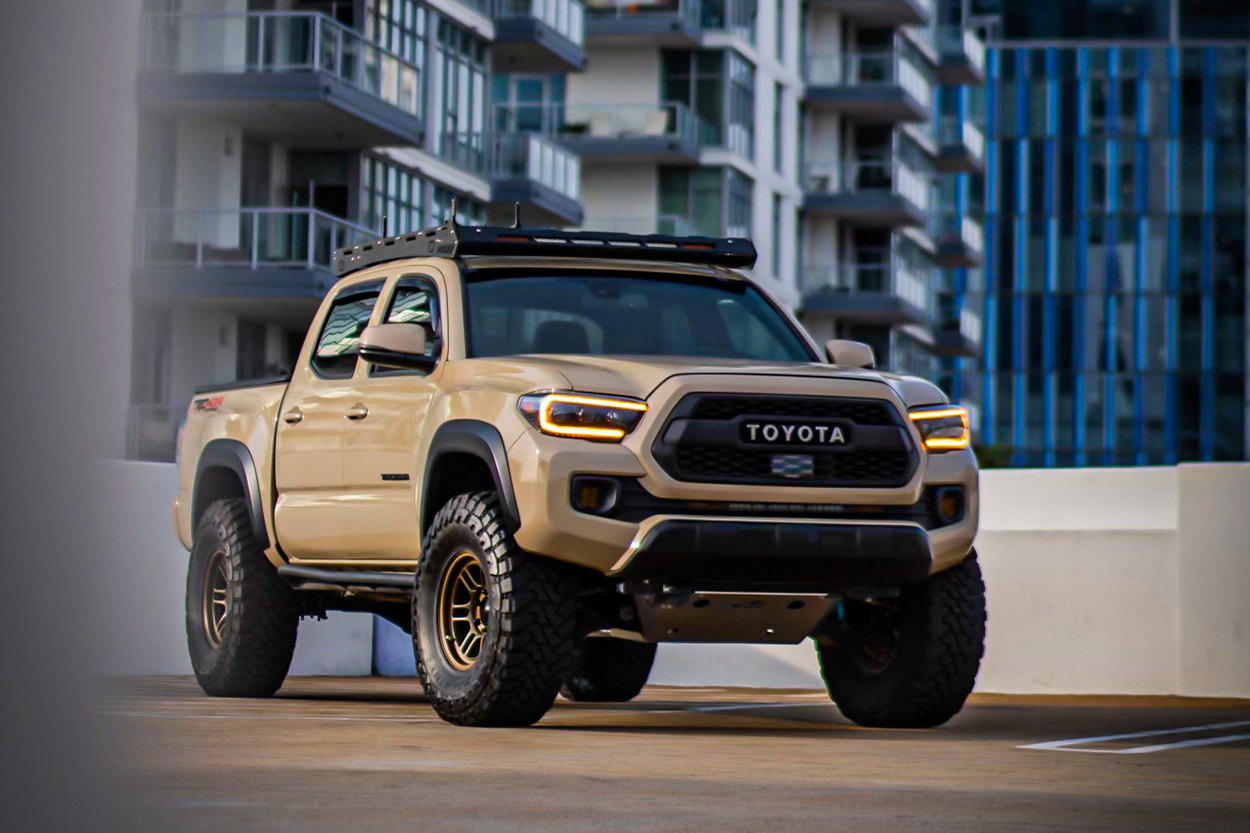 Headlight Details
Model: XB LED (amber) Headlight V2
Price: ~$1,500
Features: Amber DRL w/ Bugatti-style Startup Sequence. Three Projectors for Low Beam Function.
What Do You Like Most About Your Setup?
What I like about these headlights is that they give a nice light output. The output is way better than my OEM headlights. These headlights are plug & play with your OEM wiring making for a very easy installation for people who have a little bit of mechanic experience. Then, of course, they have a sequential LED turn signal (so awesome). You also have the ability to turn the DRL function on or off.
2. Cole Gilliland (@wvytaco) – AlphaRex
Headlight Details
Model: NOVA-Series in Alpha Black
Price: ~$1,360
Features: Projector Housing and Sequential Turn Signal + LED DRL.
What Do You Like Most About Your Setup?
There is a reason that AlphaRex is at the top of the food chain when it comes to aftermarket lighting. I purchased these after I drove a few trips during the night with my eBay housings, and minorly feared for my life. The light output on these NOVAs is superb and they are easily adjustable to the way your specific truck sits. The cost can be a little steep, but you can't put a price on safety paired with the cleanest DRL look on the market!
AlphaRex has been nothing but amazing to us as we now run them for both front and rear lights and will continue to for a long time!
3. Daniel Calvillo (@whittier_taco) – Spyder
Headlight Details
Model: Black Housing
Price: ~$375
Features: Sequential Turn Signals
What Do You Like Most About Your Setup?
I like that these headlights are budget-friendly, but are also still very nice. When I was searching for headlights, I wanted something with a good design and sequential lighting to match my side mirror's sequential turn signals.
I had to switch the bulbs with LED bulbs, but I didn't mind. Overall, the quality of these headlights feel well built and I highly recommend them to other people.
4. Robert Ochoa (@trd_lyf) – TacomaBeast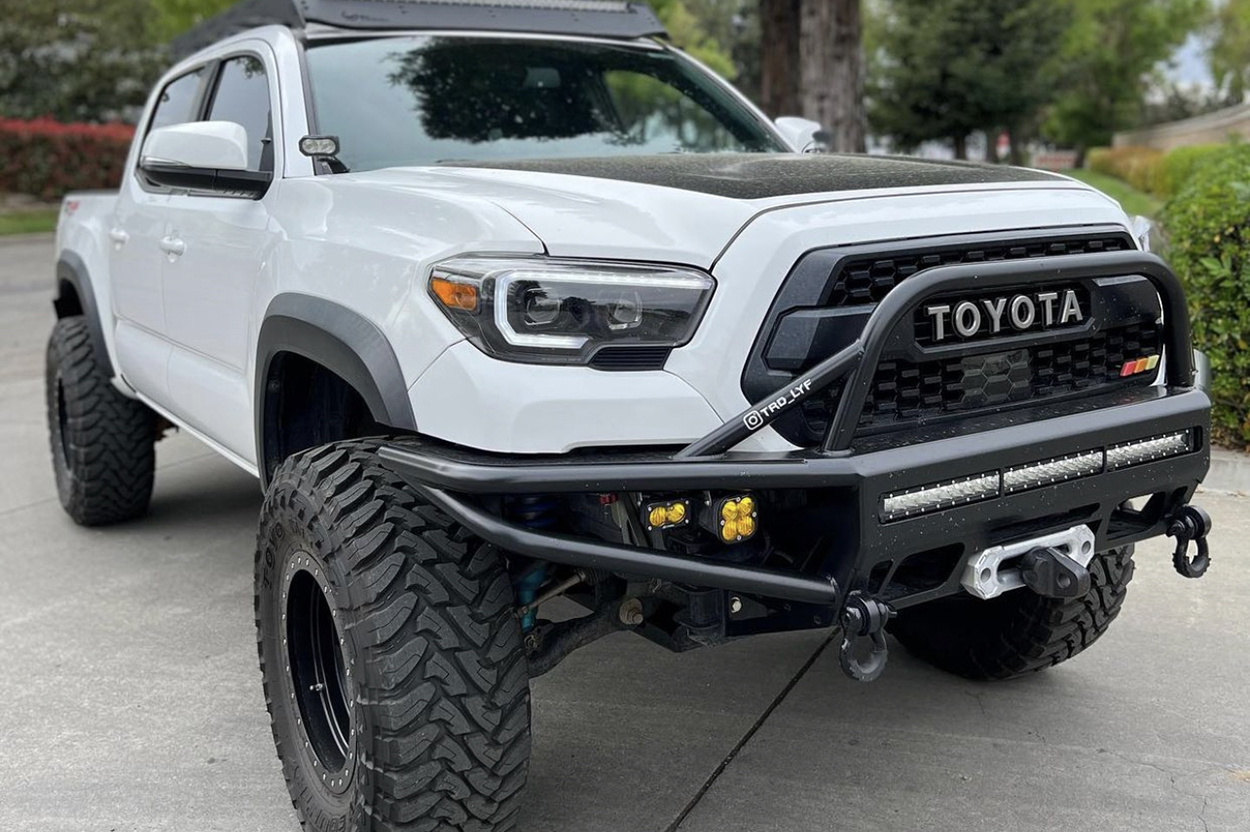 Headlight Details
Model: Tacoma Beast
Price: ~$450
Features: Projector Headlights w/ Sequential Turn Signal
What Do You Like Most About Your Setup?
These headlights look amazing and honestly, the price is a steal. The front end is a game-changer for sure. The high and low bulbs are both H7 so serviceability is simple. Installation is easy, however, I did somehow scratch mine a little during installation. These housings are not made of the most durable plastic.
The light output is okay. I think the stock headlights placed the light where it was supposed to be and these fall a little bit short, but still not terrible. I've had no issues with mine yet, but my buddy has had condescension issues with his set. After about 2 years of owning them, I am still pretty happy with the purchase.
5. David Tufankjian (@tacolantern) – Morimoto
Headlight Details
Model: XB LED Headlights
Price: ~$1,500
Features: Sequential LED Turn Signal & DRL
What Do You Like Most About Your Setup?
The Morimoto headlights for the Tacoma give the front end very aggressive styling. The main thing that contributes to this is the DRLs; which look like no other. With the three projectors, you can light up the night! The blacked-out housing on these headlights makes them look very unique. I highly recommend the Morimoto headlights!
6. Ryan (@so.stoke) – DIY Retrofit
Headlight Details
Model: Custom SOSTOKE OEM+
Price: Varies
Features: LED Fins, Amber Reflector, Baja Designs S1 Retrofit
What Do You Like Most About Your Setup?
The first set of truly unique OEM headlights. They were built by myself, as I wanted to incorporate small details to create a unique look. It took me about 3 weeks to figure it out. I did semi-gloss bezels, smoked amber side-marker, amber reflector housing, Baja S1 seated flush high beam, and LED fins.
Final Thoughts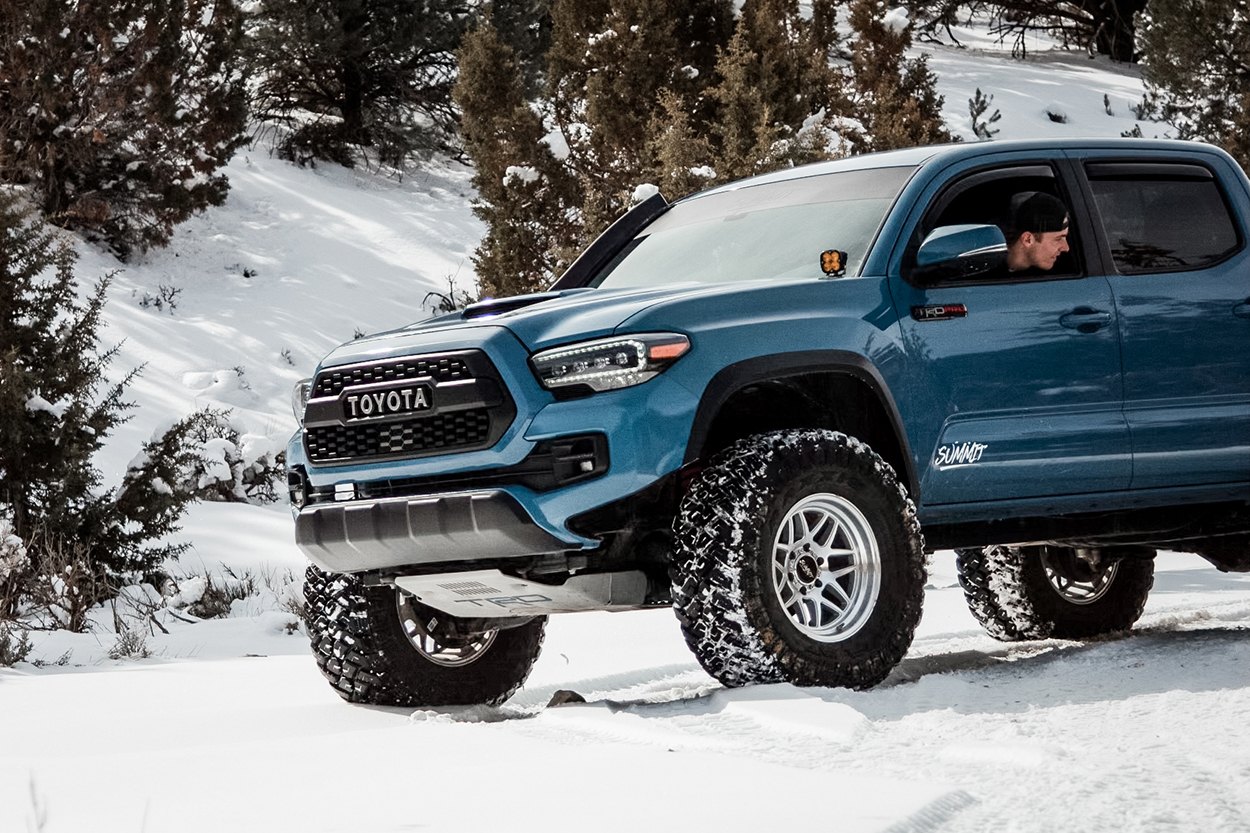 Man, do aftermarket headlights really change the look of a Tacoma or what!? I desperately need some for mine. The bright chrome on the OEM headlights definitely isn't doing it for me. I hope you all got a good idea of what kind of headlight setup you might want to go with on your truck after reading through this list, I know I did!
If you want to be featured for Taco Tuesday, submit your build through TrailTacoma.com/Feature. Next week's Taco Tuesday will be asking owners what their TOP 5 Must-Have Mods Are. We're looking for sweet rides to showcase! If this is you and you love your setup, send in your details because we want to see it.
Thanks for reading guys. I'll see you next week!