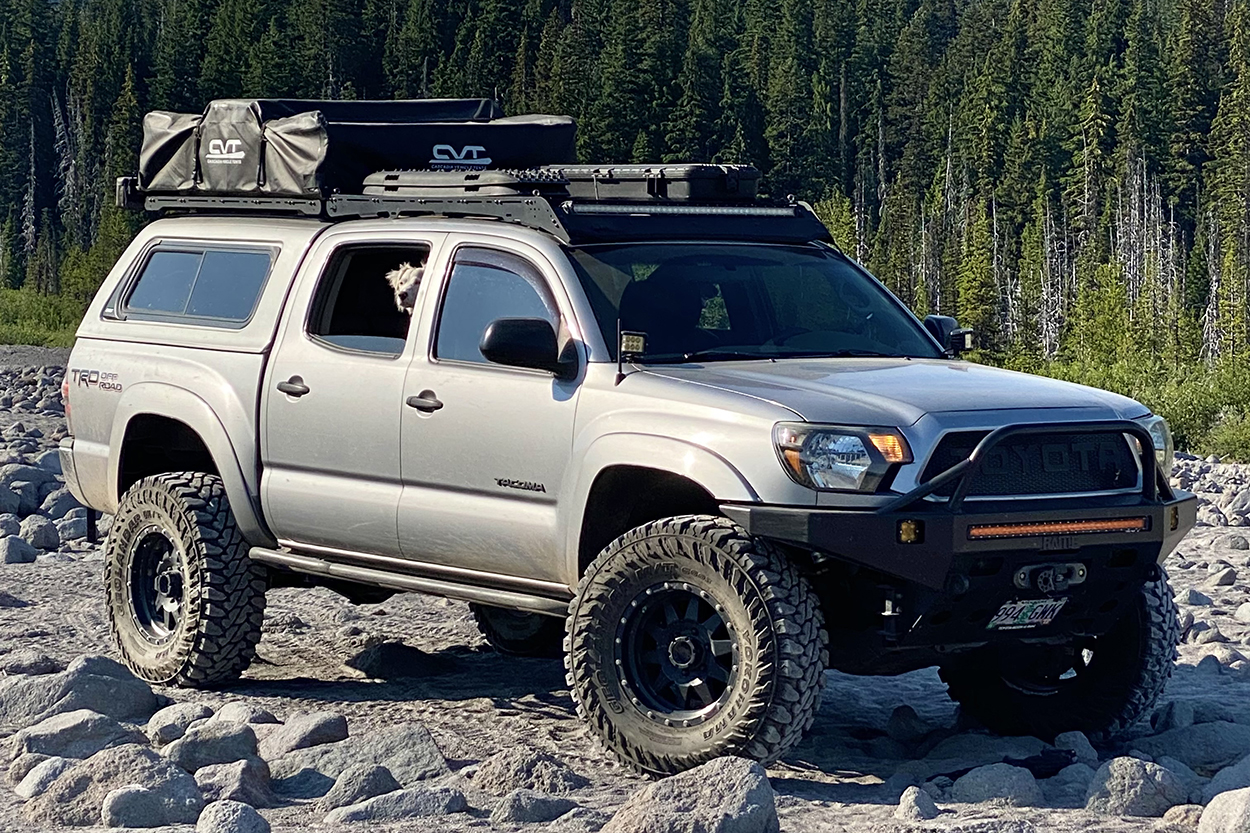 9 Roof Rack Options For The 2nd Gen Toyota Tacoma – Off-Road Build Inspiration For 2022
This Week's Topic: Roof Racks
Hey guys! Welcome back to another Taco Tuesday! If you missed last week's TT, we looked at some awesome TRD Off-Road Tacoma builds.
This week we are taking a look at some awesome second gen Tacomas and seeing what roof racks options our features are rocking on their trucks.
If this post leaves you wanting more information on roof racks, be sure to check out our 2nd & 3rd Gen Tacoma Roof Rack Buyer's Guide. It's got many of the most relevant and popular choices on the market.
Top Brand Featured
2nd Gen Tacoma Roof Racks
Why Get A Roof Rack?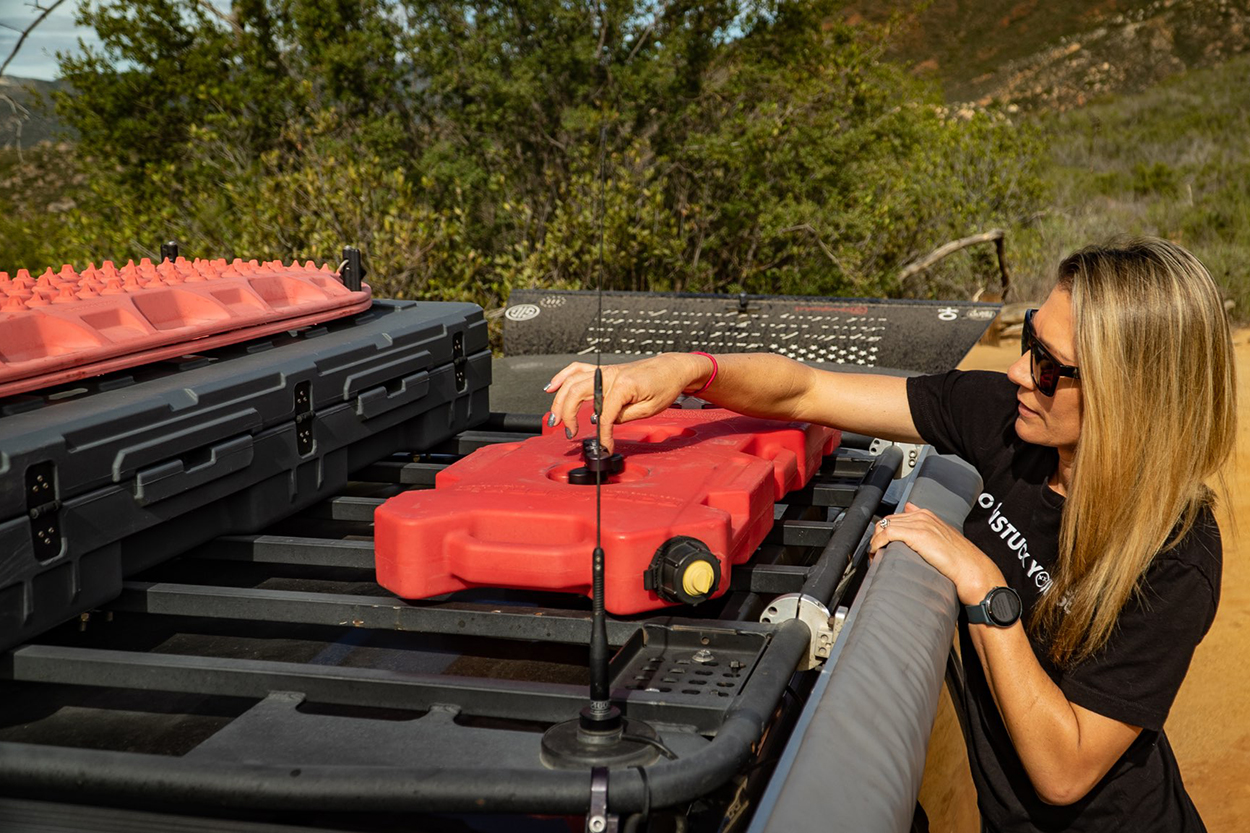 Since the Tacoma is a mid-size truck, it's pretty small when compared to its larger sibling, the Tundra. With its smaller size, unfortunately, comes less usable storage space throughout the cabin and bed. This isn't only an issue for off-road gear storage but pretty much anything you want to put in/on the truck.
The only real cabin storage that the Tacoma offers aside from the glovebox/center console is under the rear seat. While the Tacoma does have a decent-sized bed for storing items, it's not secured storage. Even if you opt to use simple storage boxes, you still need a way to organize your other gear for easy access.
This is where a roof rack comes in handy. They allow you to secure loads of overland and off-road gear to the roof of your Tacoma for easy access both on and off the trail. They also come in handy for runs to Home Depot.
The storage options are almost endless with a roof rack. The most common item found on a Tacoma roof rack is some sort of organization/storage box. Whether it is a Front Runner storage box or a low-profile rifle case, they allow you to store all sorts of small items with quick and easy access. Tacoma owners will typically store anything from recovery gear to cooking utensils.
Another off-road-related item you may find on top of a roof rack is recovery boards. These things take up a ton of space and are a pain to store. Mounting them to a roof rack is common solution.
Check out what each owner below uses their roof rack for and get gain some inspiration for your next storage mod.
Enjoy guys!
1. Sevyn Blanes (@tacomica_) – Sherpa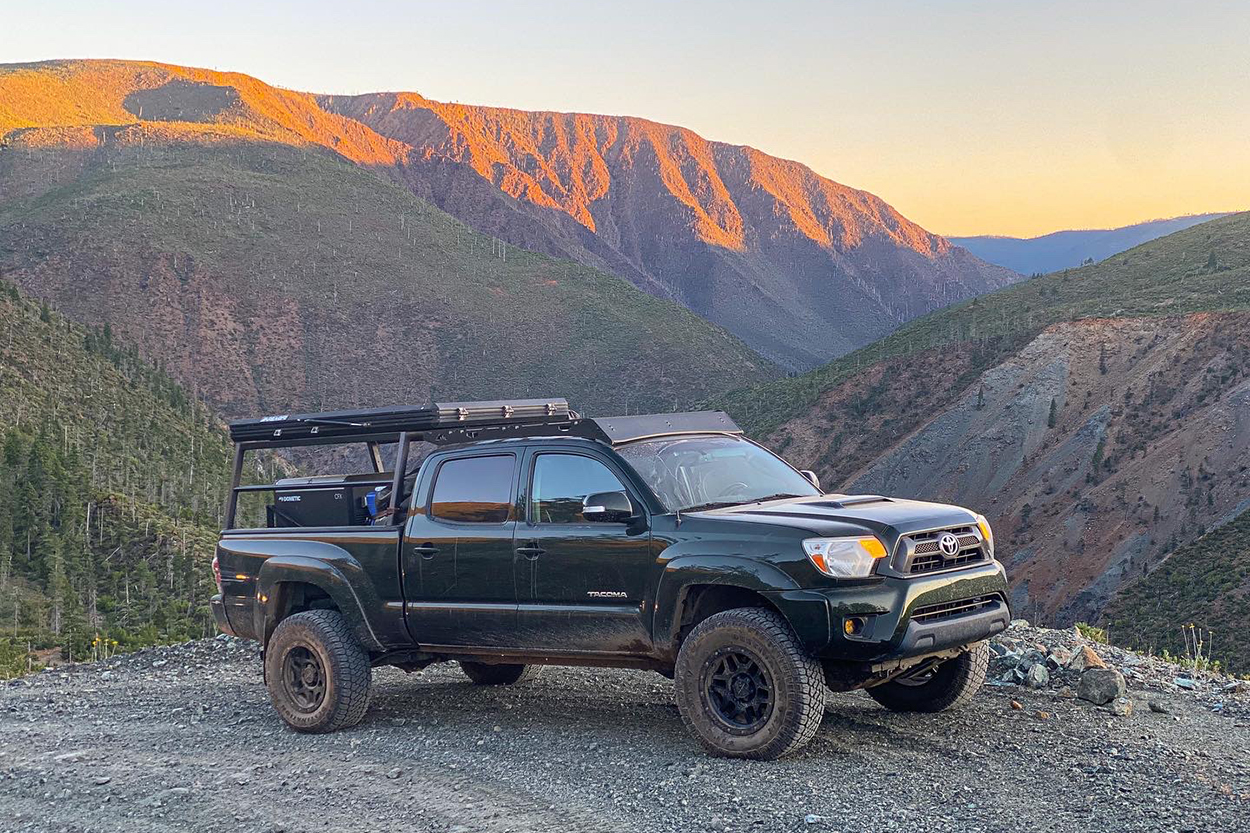 Roof Rack Details
Brand:

Sherpa Equipment Co.

Model:

Grand Teton Roof Rack

Price: $1100
What Do You Like Most About Your Roof Rack Setup?
I ran a Sherpa Matterhorn rack for years on my old 4Runner. It worked so well that it was a no-brainer for me to run their Grand Teton rack on my Tacoma. With endless mounting solutions, thicker/more robust side plate materials, no-drill install, and a tight fit & finish, this rack checked off all the boxes.
My favorite part about this setup is simple, it just works! It's easy to use and I never have to worry about silicon, rusty bolts, or plates cracking. It's such a solid product and I highly recommended it!
Roof Rack Details
Brand: DIY
Price: $250 (CAD)
What Do You Like Most About Your Roof Rack Setup?
This rack was specially made to keep my upper roof lights mounted as low as possible. We also designed this rack to be as light as possible with an old-school pre-runner flare. I like how we kept it low profile to keep the overall height of the truck low.
This rack was specifically made for my truck and there is no other like it! It's a fully custom rack. The hand-made side rails are .125 thick with a 1 1/4″ tube that spans across the width of the rack to keep it as light as possible. The overall price for materials was approximately $250 CAD.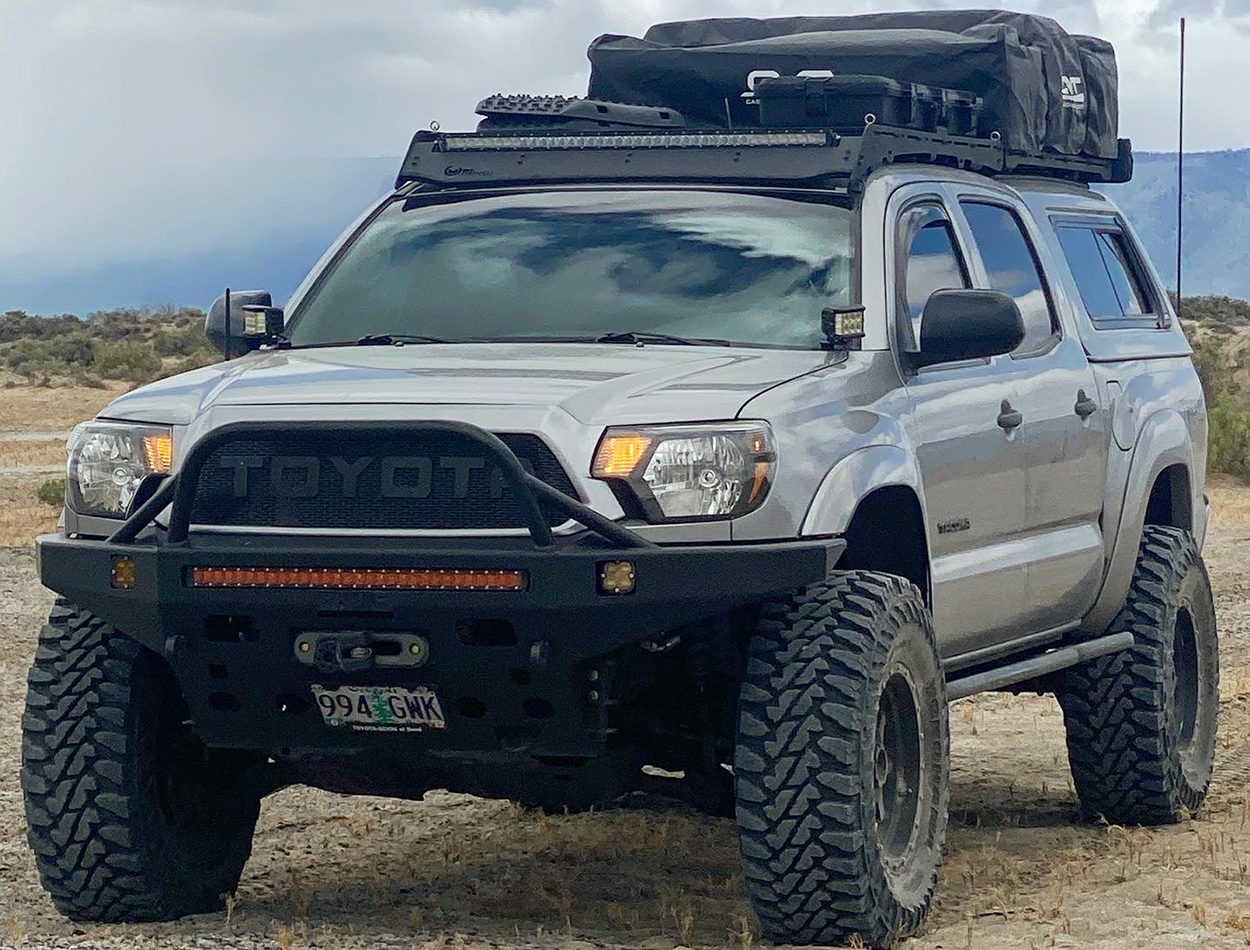 Roof Rack Details
Brand: Prinsu
Model: C

ab Rack & Top Rack

Price: $730 & $710
What Do You Like Most About Your Roof Rack Setup?
The main reason I went with Prinsu was I really liked the low profile design/look while still being incredibly functional and modular. 
Secondly, I really liked how the combination of the cab rack and top rack creates a flat platform for the entire length of the truck. It's perfect for an RTT and still has room for other accessories. Thirdly, having a cutout for a 30" or 40" light bar for the wind fairing is really convenient.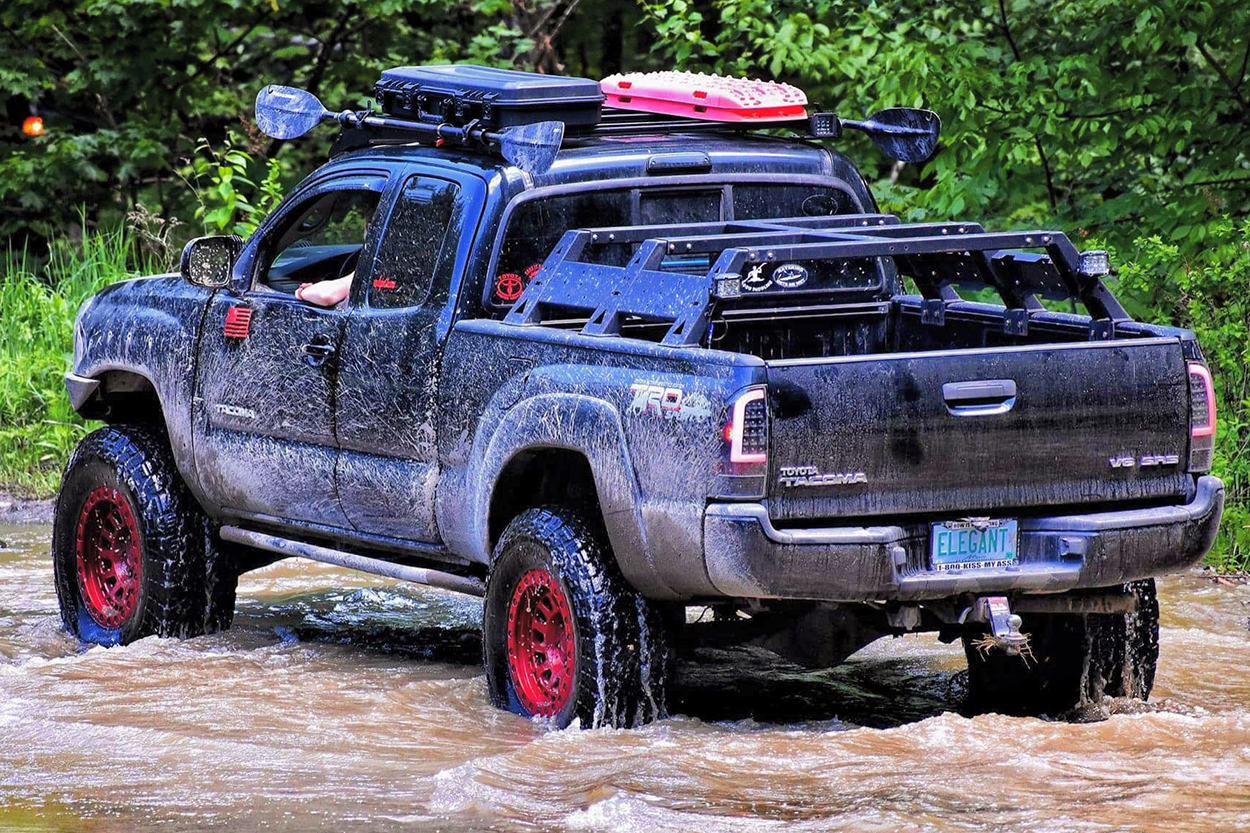 Roof Rack Details
Brand: Prinsu
Model: Access Rack
Price: $660
What Do You Like Most About Your Roof Rack Setup?
I love how customizable this rack is. I'm able to add quick fists, lights, gun cases, recovery boards, etc., easily. Unfortunately, for the access cab, there aren't many rack options due to the lack of pre-drilled holes in the roof. To get this to fit I had to drill my own holes which took about 4 hours to fully install.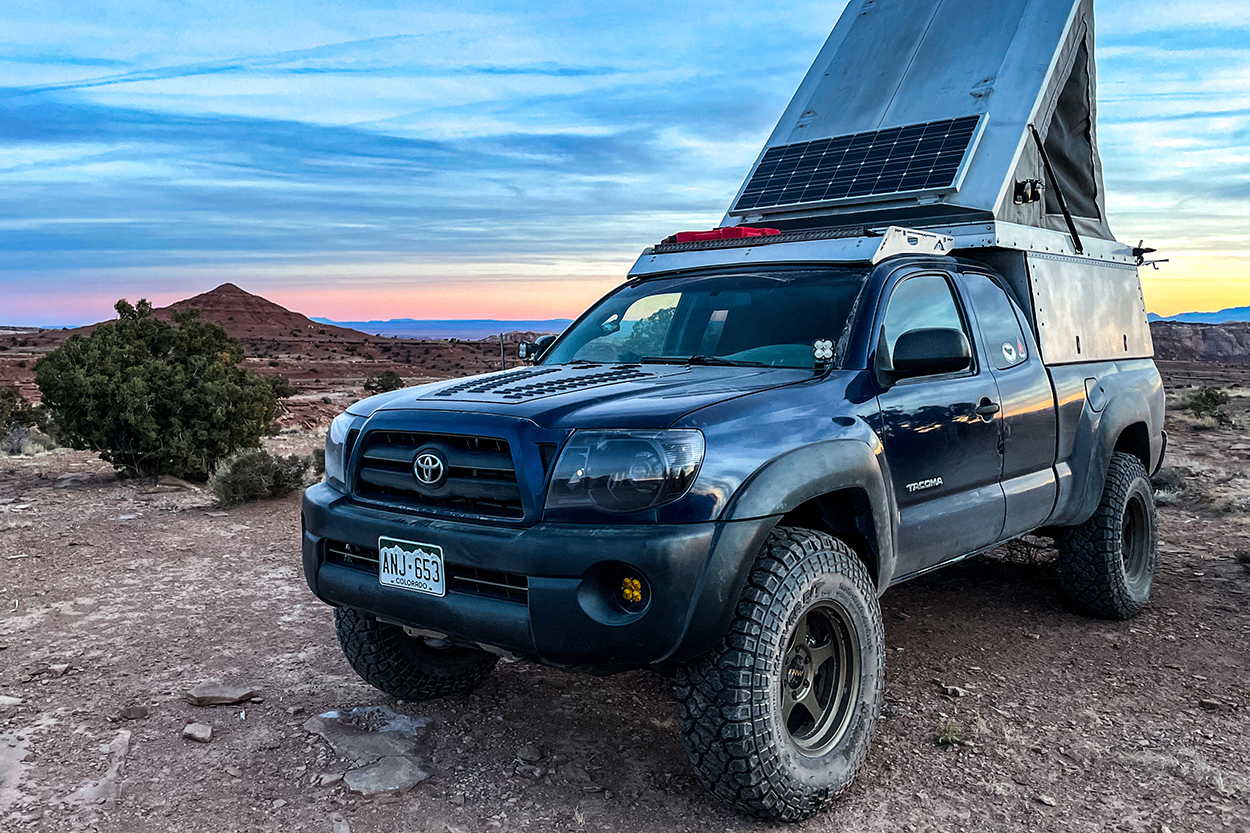 Roof Rack Details
Brand:

Sherpa Equipment Co.

Model:

Animas Rack

Price: $600
What Do You Like Most About Your Roof Rack Setup?
After building the wedge camper, I wanted to utilize the space in front of the camper on the roof as it was just bare and looked unfinished.
Sherpa is the only company that I've found that makes a rack specifically for Tacomas with a camper that overhangs the cab. Additionally, IMO Sherpa has the best design and quality of materials in the Toyota roof rack market. Going with the Sherpa rack was a no-brainer.
6. Alec Phillips (@softaco_az) – Victory 4X4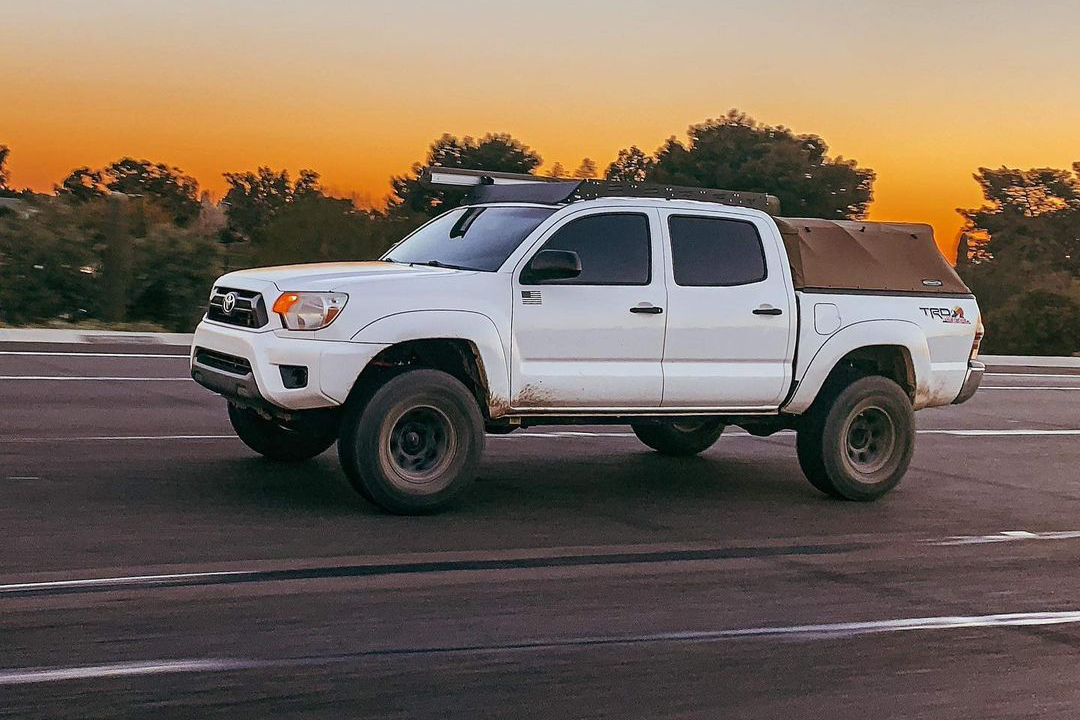 Roof Rack Details
Brand: Victory 4×4
Model: Roof Rack 2nd & 3rd Gen (05+)
Price: $680
What Do You Like Most About Your Roof Rack Setup?
I originally chose the Victory 4×4 roof rack because I have a friend with the same rack. I love the strength of the mounting points to the roof of the truck. Being able to walk on the rack and having no worries of any flexing, I knew this thing could hold whatever we threw at it.
At the moment, I have an awning and solar panel mounted to the rack. I have had no problems with this roof rack over the past year and a half that it's been on.
7. Michelle Chase (@sexybeast.sd) – Warrior Products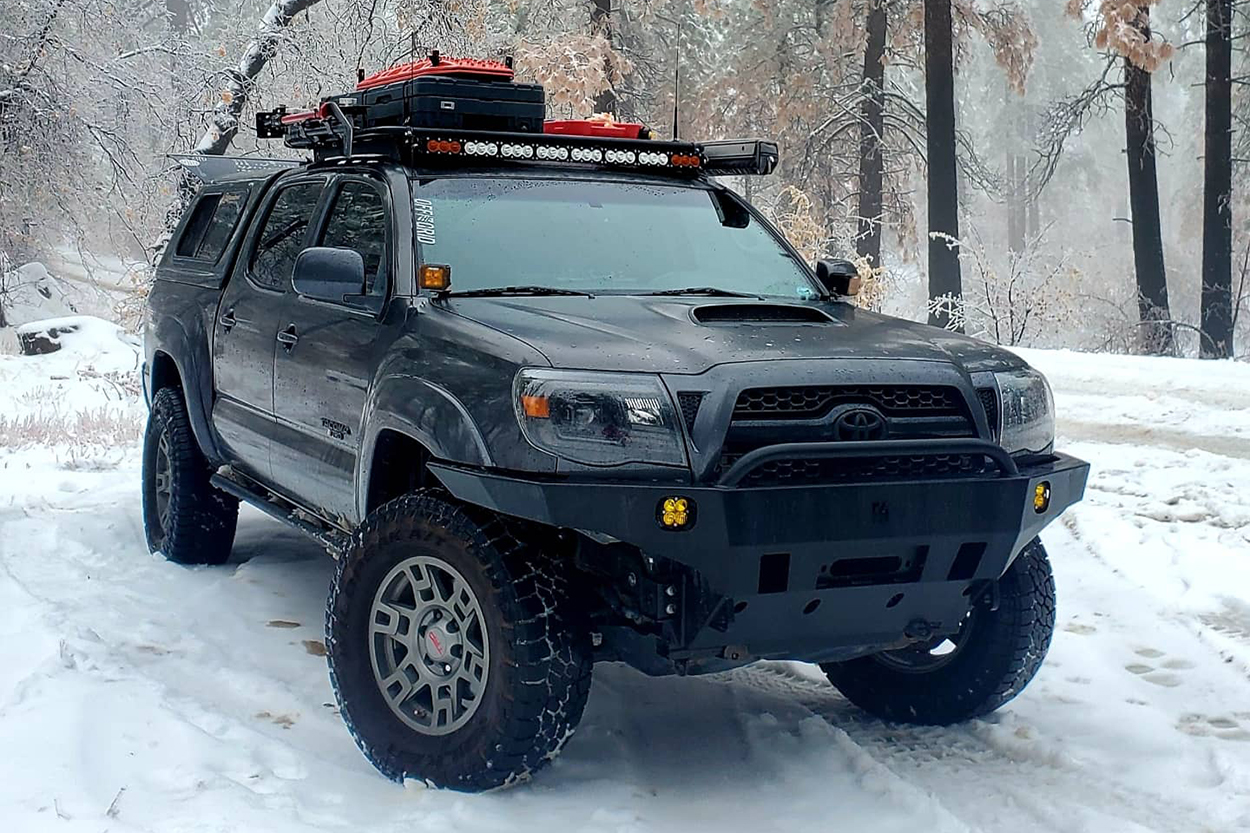 Roof Rack Details
Brand:

Warrior Products

Model:

Platform Roof Rack

Price: $775
What Do You Like Most About Your Roof Rack Setup?
When I started building my truck seven years ago, there were not a lot of roof rack options. This was the best one that fit my needs at the time and has held up since. What I love the most about my setup is its versatility. I'm able to change and easily move things around to fit my needs.
Roof Rack Details
Brand: Front Runner
Model:

Slimline II Roof Rack

Price: $1035
What Do You Like Most About Your Roof Rack Setup?
I chose the Slimline because the design made the most sense to me. It's made in the USA and in my opinion, it's the best-looking roof rack on the market. There are too many companies out there that make roof racks that all look the same and I wanted something well-made that looked different from them all.
9. Cory Gunther (@xguntherc) – Martin Off-Road
Roof Rack Details
Brand:

Martin Off-Road

Model: 

Foundation Rack

Price: $550
What Do You Like Most About Your Roof Rack Setup?
Honestly, at the time, Prinsu had a ridiculous wait time. Martin Off-Road delivered within 5-7 days and had almost the exact same setup at a more affordable price. I love the styling and overall look of this roof rack. I use it to haul kayaks to my cabin in Zion, and it allows for much more versatility.
The Yota Twins paracord handles on all four corners are super helpful for pulling myself up. Plus, they're paracord and that's a win-win.
Final Thoughts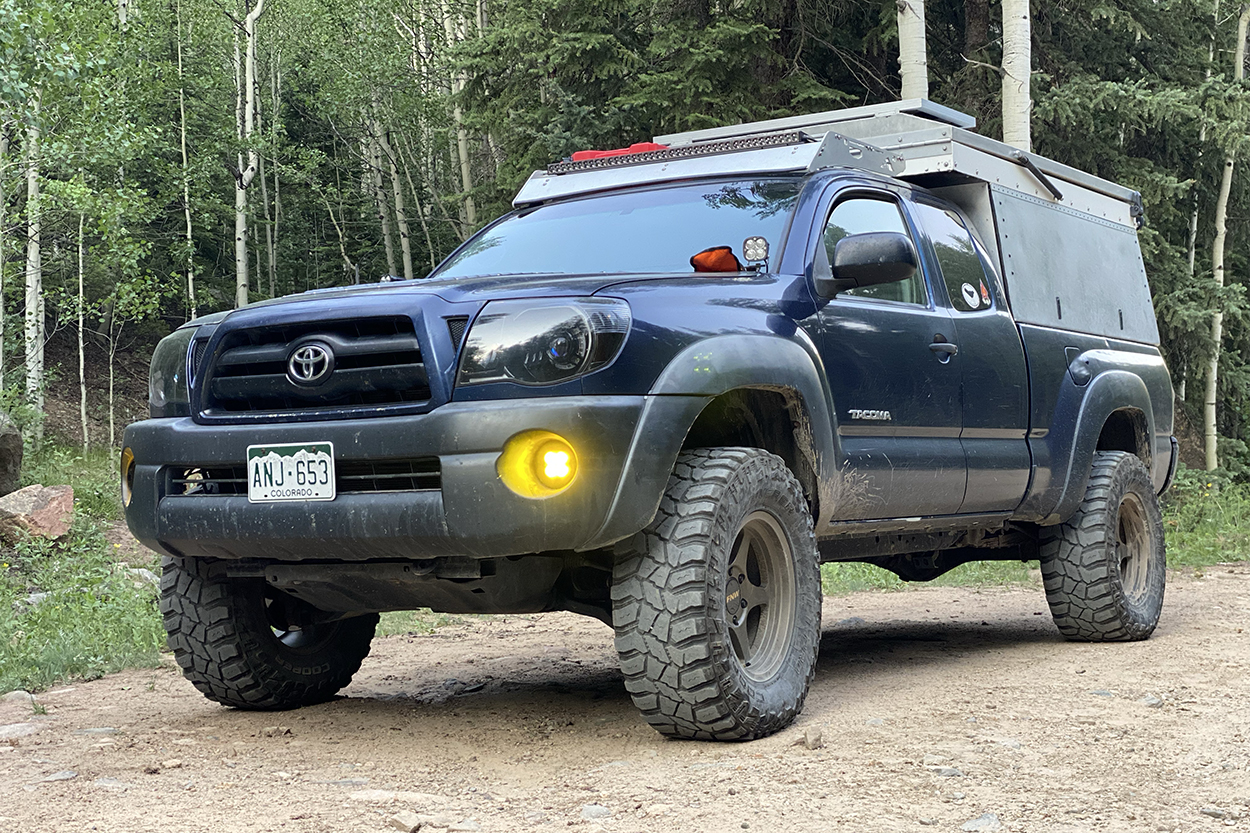 I hope you all enjoyed this week's Taco Tuesday! There are plenty of roof rack options out there ranging from DIY to CNC racks and everything in between. I hope that this TT helped you decide which roof rack would benefit your Tacoma best!
If you want to be featured for Taco Tuesday, submit your build through TrailTacoma.com/Feature. Next week's Taco Tuesday will be featuring Gunmetal Wheel Options. We're looking for sweet rides to showcase! If this is you and you love your setup, send in your details because we want to see it.
Thanks for reading guys. I'll see you next week!