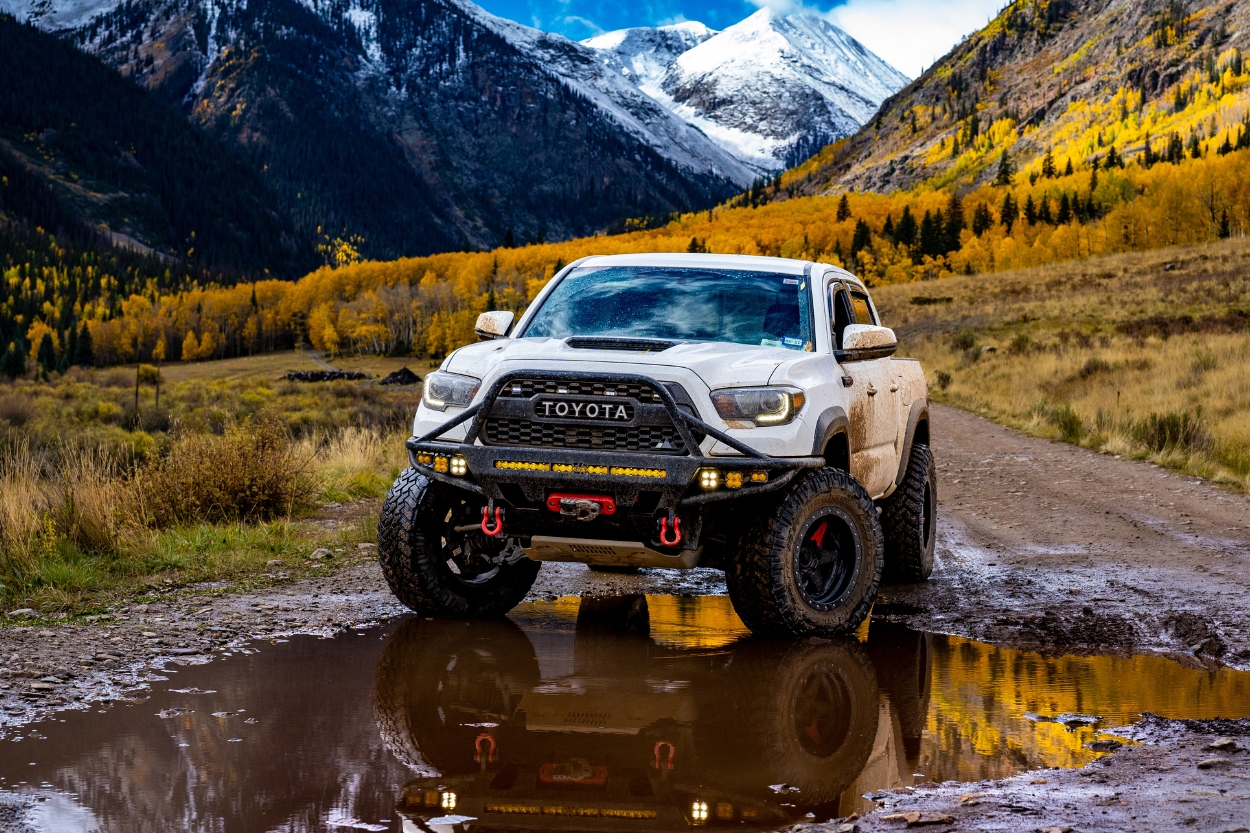 We Asked 5 Tacoma Owners What Their Top 3 Must Have Off-Road Recovery Items Are That They Don't Leave Home Without – Here's What They Said!
This Week's Topic: Off-Road Recovery Items
Welcome back to another Taco Tuesday! If you missed last week's TT, we looked at several Tacoma builds withhigh clearance viper cuts.
This week, we asked 5 Toyota Tacoma owners what their Top 3 Must Have off-road recovery items were. Check out our recovery gear essentials article hereor those looking at what specific items they'd need for proper vehicle recovery.
Recovery items vary amount enthusiasts. Some will say you 100% need a winch if you plan on off-roading, whereas others will say a good shovel and some traction boards are all you need. Honestly, both are right in their own sense as it depends on what type of off-roading you plan on doing with your rig.
If you plan on solo off-roading on rough terrain, then I agree with adding a winch to your recovery arsenal – like the Superwinch SX10. A winch is versatile and will help you get your rig out of many scenarios, especially while solo trail riding.
On the other hand, if you always plan to off-road with a few buds, then I would suggest a quality recovery strap and some soft shackles.
Either way, get out there and have fun!
Enjoy!
Top Product
Top 3 Recovery Gear + Accessories
1. Raisa Matin (@wavemachinetacoma) – 2017 TRD Off-Road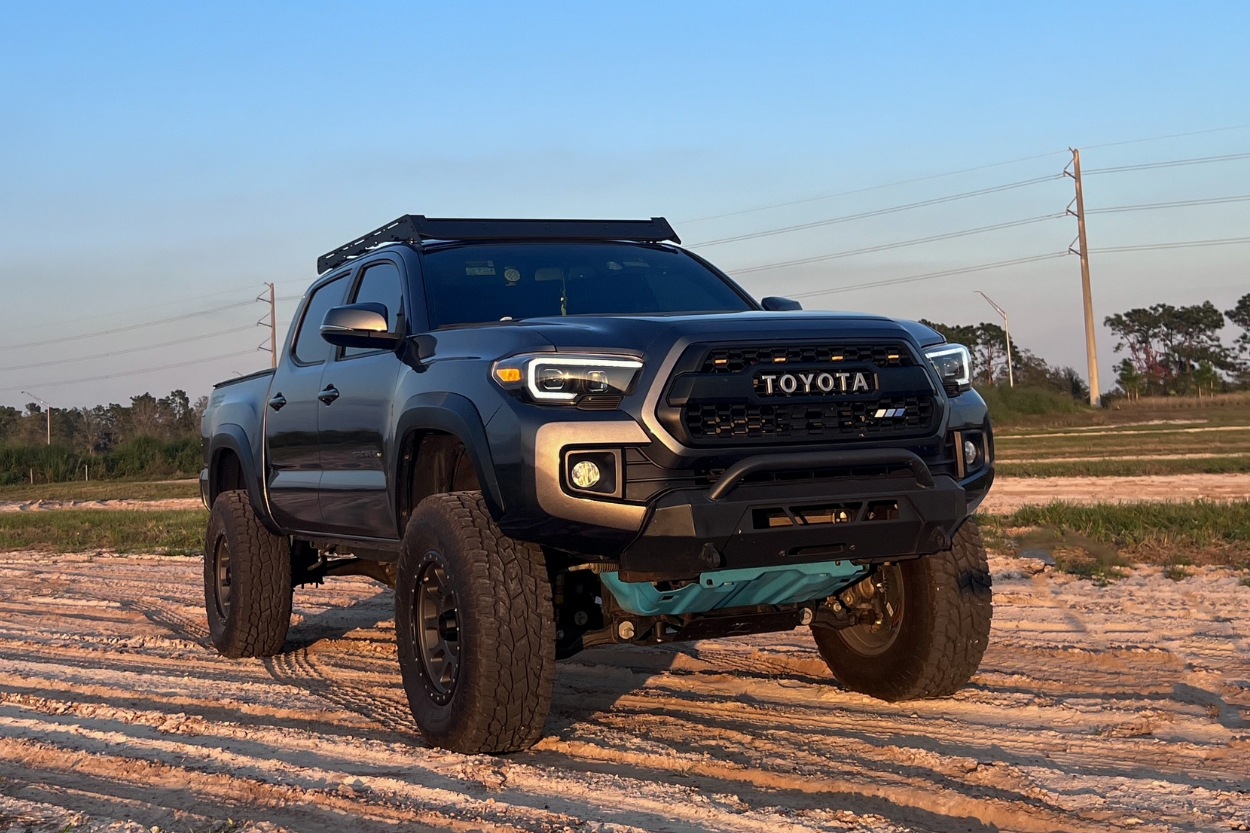 What Are Your Top 3 Recovery Items?
Winch
High-Quality Recovery Rope
Maxtrax Recovery Boards
Why Did You Choose These Recovery Items?
When off-roading, it is extremely important to have proper recovery gear with you. Whether you are hitting a trail by yourself or with friends, taking these precautions is crucial. Everyone should already have these in their arsenal, but a high-quality recovery rope is a top priority. It allows friends on the trail to safely pull your vehicle out of a sticky situation. It's important to have the proper weight-rated rope for the job to ensure safety.
Another item I make sure to have with me off-road is Maxtrax recovery boards. Even with upgraded tires, whether you're in the mud or snow, it is easy to get in a tough situation fast. These do an amazing job of assisting the truck to gain traction. Before you know it, you're ready for the next obstacle.
One more item I believe everyone should have with their off-road rig is a winch. These come in handy for those times when you are hitting a trail by yourself or when another vehicle can't reach you. Having the ability to latch onto any solid point, that will support the weight of your vehicle, and pull yourself out when you're stuck is advantageous.
Of course, there are many other recovery items I bring with me when I am on the trail, but these are my top three. Have fun hitting those trails and stay safe!
2. Lachlan Gibbings (@timmy_the_tacoma) – 2021 Trail Edition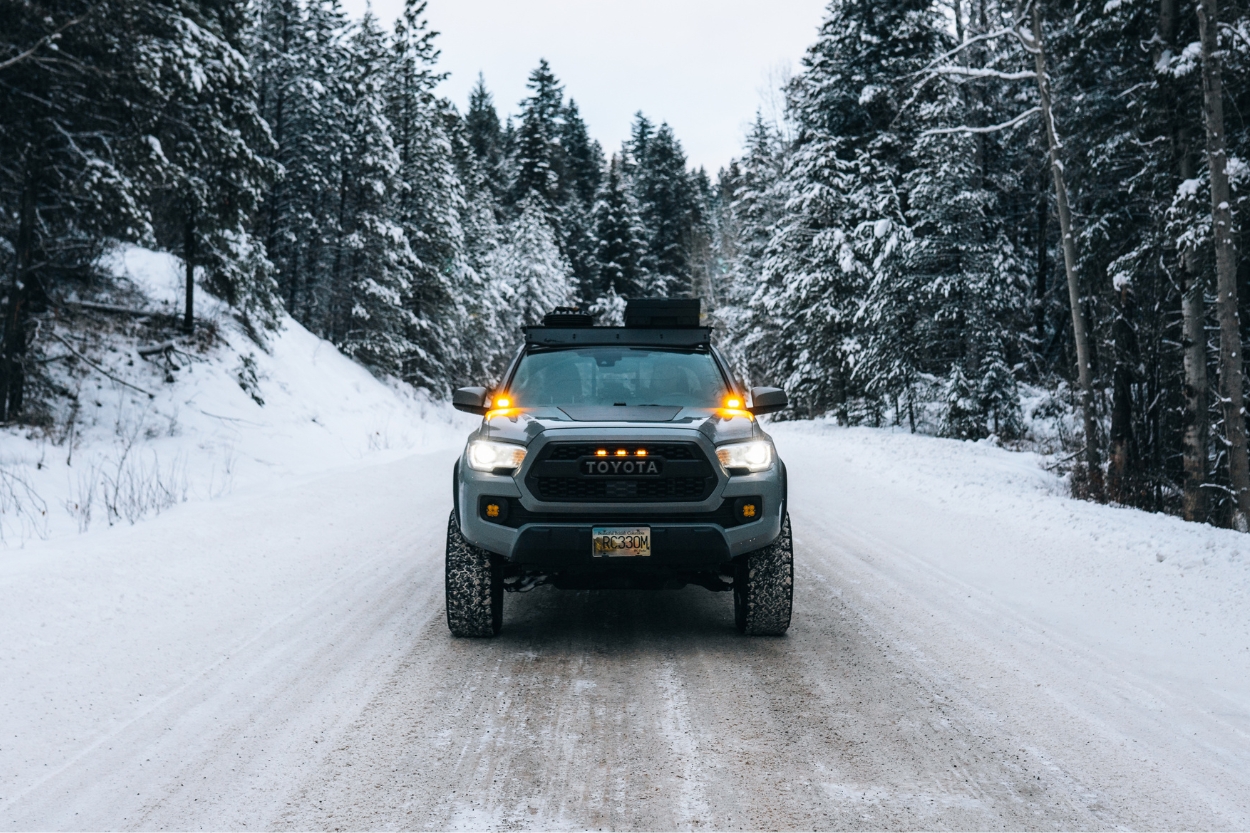 What Are Your Top 3 Recovery Items?
Maxtrax Recovery Boards
Kinetic Recovery Rope
Shovel
Why Did You Choose These Recovery Items?
I don't run a winch on my truck as I don't want the extra weight on the front end with the truck already being so heavy with gear. Each of these items is all I have ever needed to get myself out of a stuck situation or help someone else.
Of course, you need a trail buddy to use the recovery rope. However, even if you are alone, there usually is someone passing by and you can ask for a tug if the Maxtrax can't get you out.
I have yet to be so stuck that my Maxtrax won't get me out with some digging. It might take me longer than running a winch, but it's a lot cheaper and just part of the adventure in my opinion! None of these three items will break your bank, so if you are wanting to head out on the trail and need some recovery gear I highly recommend these three items.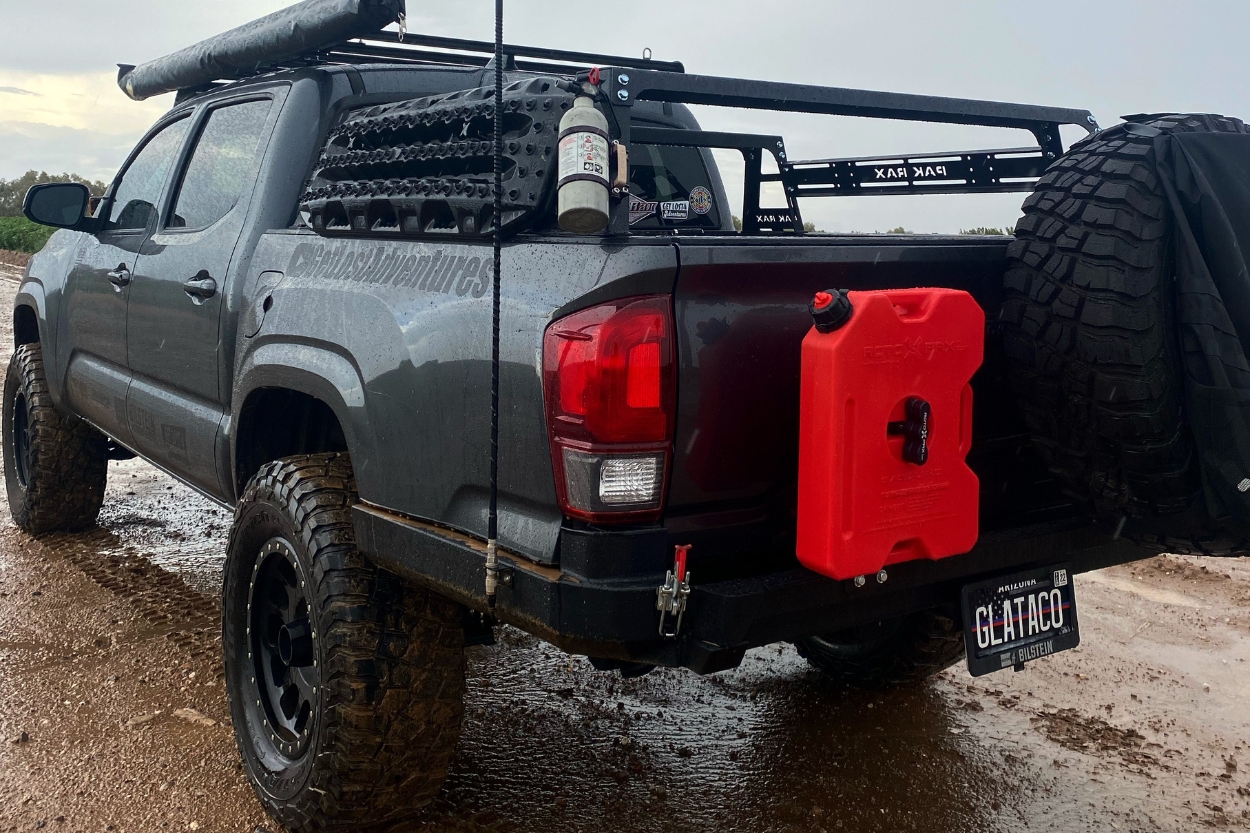 What Are Your Top 3 Recovery Items?
Maxtrax Recovery Boards
Recovery Rope
Soft Shackles
Why Did You Choose These Recovery Items?
Maxtrax is a cheaper alternative to a winch in self-recovery. While they can't do everything a winch can, it's a great piece of gear to start with for self-recovery situations. Another great option in a group setting is a recovery rope. A recovery rope is a great thing to carry in your rig not only for situations where you or a friend are stuck, but it's also great for disabled vehicles that need recovery out of a trail.
Onto soft shackles, I love them for the lightness of them and the easy storage. They trump solid shackles for me because they can be easily attached to almost anything whereas a D-ring style shackle is limited. They also have more elasticity which puts less strain on whatever it is attached to, lowering the risk of damage.
There are many forms of recovery gear out there. However, I find myself using these 3 items most often in recovery situations, deeming them my must-haves.
4. Travis Hodges (@tuxtaco) – 2017 TRD Pro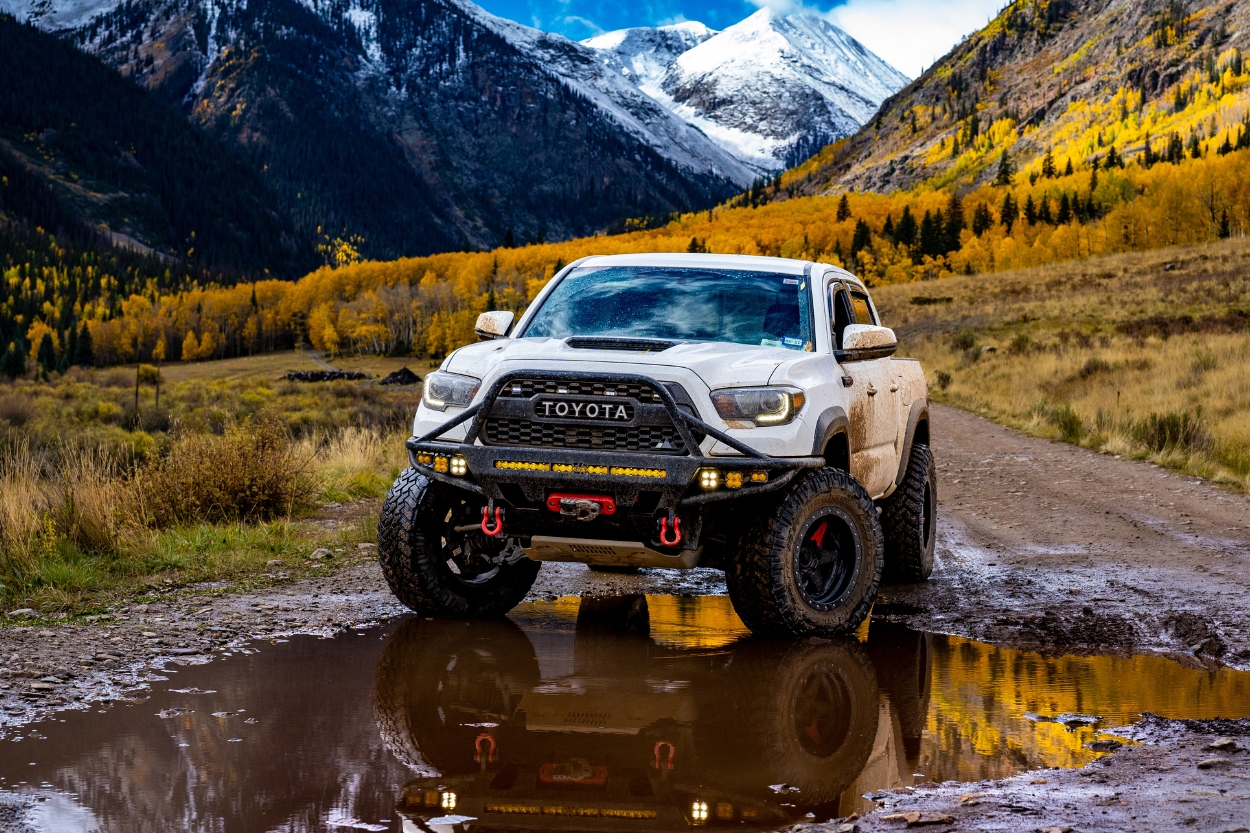 What Are Your Top 3 Recovery Items?
Kinetic Recovery Rope
Soft Shackles
SmittyBilt 12K Winch
Why Did You Choose These Recovery Items?
I haven't been stuck many times, but the one time I was, I was sucked into a massive mud hole. My buddy yanked me out with a kinetic rope, so I ended up getting myself one. I've used it more to pull others out or tow broken-down cars off the street. It's way nicer than a tow strap which can be jarring.
I also have a winch just in case, but I'd probably use that more for pulling big tree trunks up or down towards me so I don't have to carry them very far. Work smarter, not harder.
5. Randy Apigo (@ghostpro.la) – 2021 TRD Pro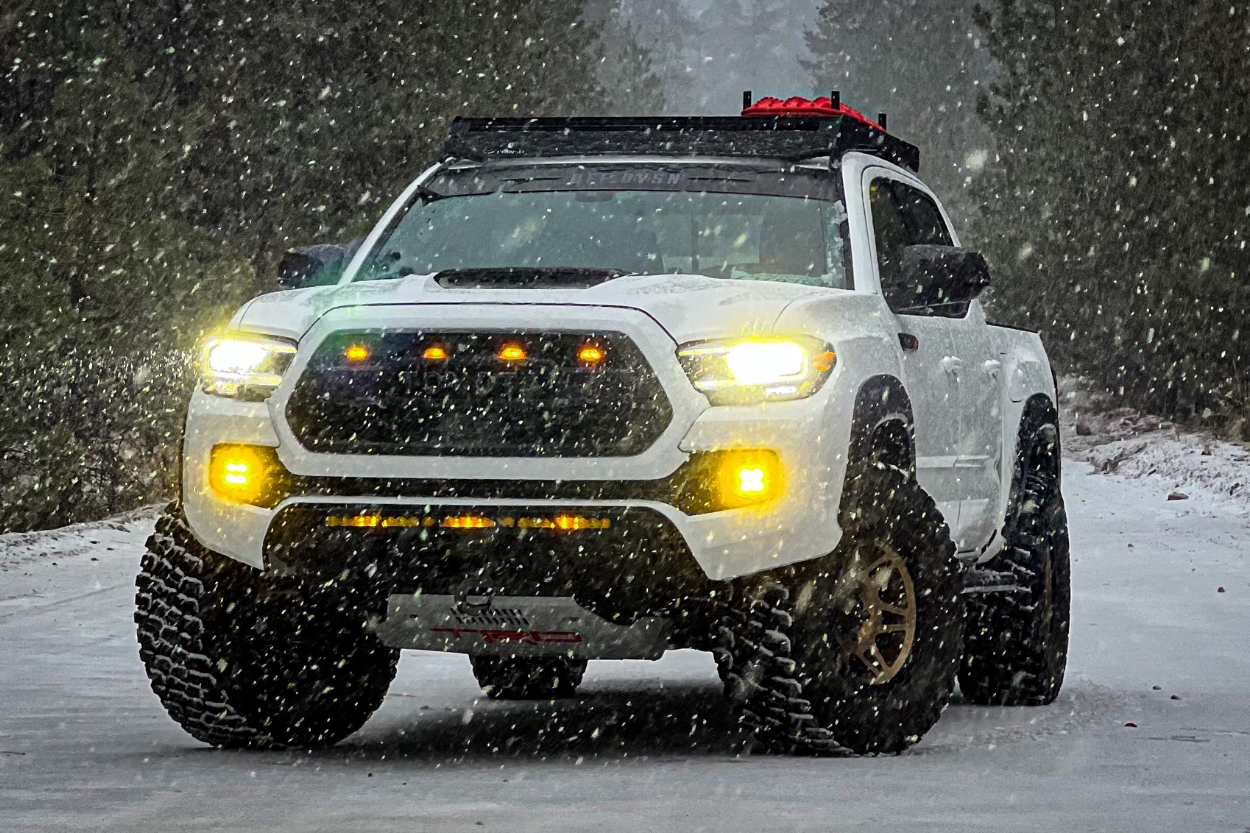 What Are Your Top 3 Recovery Items?
Winch
Recovery Boards
Snatch Block
Why Did You Choose These Recovery Items?
When I first started off-roading, I would go alone. I had no recovery gear and had the unfortunate experience of getting stuck. Luckily, I still had a cell signal and was able to call for help. Ever since that experience, I made sure to never let that happen again.
I invested in a winch and also purchased some Maxtrax recovery boards. These are a must-have if you're going to be hitting some sketchy trails.
Whether it's snow, mud, or getting stuck on the side of a mountain, recovery boards definitely give you that extra traction needed to get you out of a sticky situation. In more severe conditions, a winch will definitely save you a ton of trouble and get you unstuck. That's especially important if you're off the grid and can't reach anyone for help.
I haven't personally used these on my own vehicle but have helped others get unstuck. Nobody gets left behind!
Final Thoughts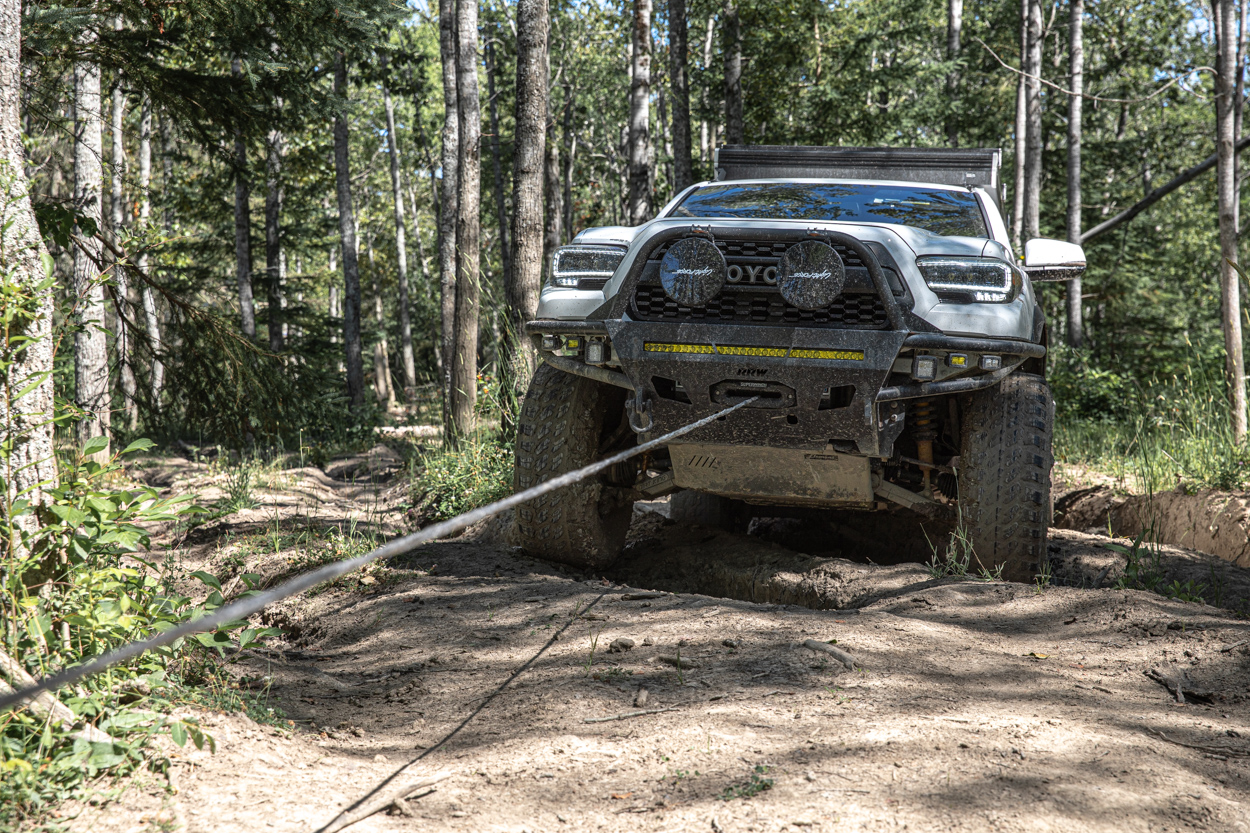 I hope you all gained some insight on recovery gear with this week's Taco Tuesday article. Personally, I have always been okay out on the trail with a recovery rope and some D-rings. I always try to avoid big mud holes, for obvious reasons. I also always wheel with another person if I really plan on adventuring. For me, it's just a peace of mind thing for anything wrong that could potentially happen.
If you want to be featured for Taco Tuesday, submit your build through TrailTacoma.com/Feature. Next week's Taco Tuesday will be featuring Tacomas With Raptor Lights. We're looking for sweet rides to showcase! If this is you and you love your setup, send in your details because we want to see it.
Thanks for reading guys. I'll see you next week!