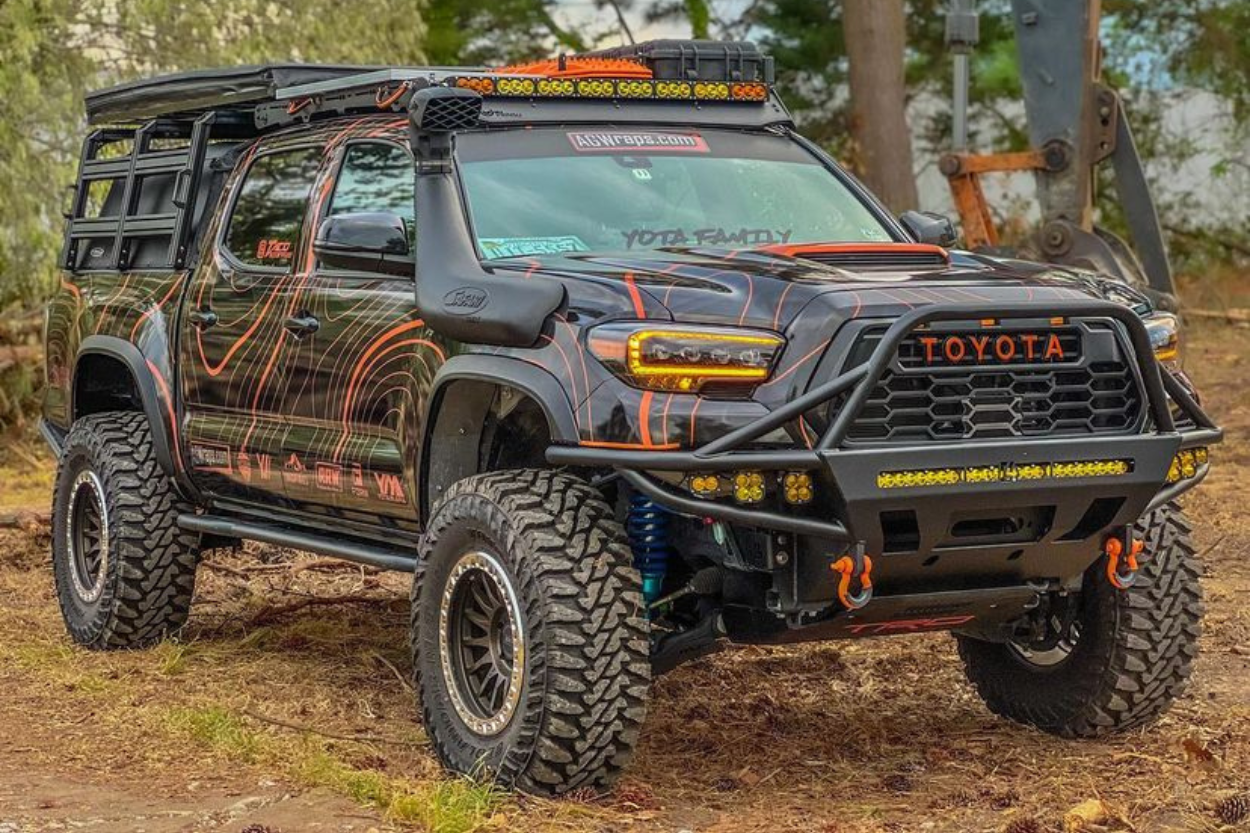 Different Skid Plate Systems For 3rd Gen Tacoma – 6 Owner's Discuss Their Underbody Armor & Why Their Chose Their Setups
Welcome back to an all-new Taco Tuesday! Last week, we took a look at SR5 Tacoma builds. This week, we are back with another post and looking at skid plate setups for the 3rd Gen Tacoma.
Whether you are looking to protect your truck on the trails or against catalytic converter theft, skid plates are a great solution. Let's take a look at how each of these owners has configured their undercarriage armor!
How To Get Featured

Do you want to be featured in a future Taco Tuesday post? We want readers to get inspired by a variety of rigs/products.

Submit your build for Taco Tuesday here to get featured!

We have specific topics for each Taco Tuesday post and we would love to feature your rig!
Note: The builds listed below are in no particular order
What Are Skid Plates?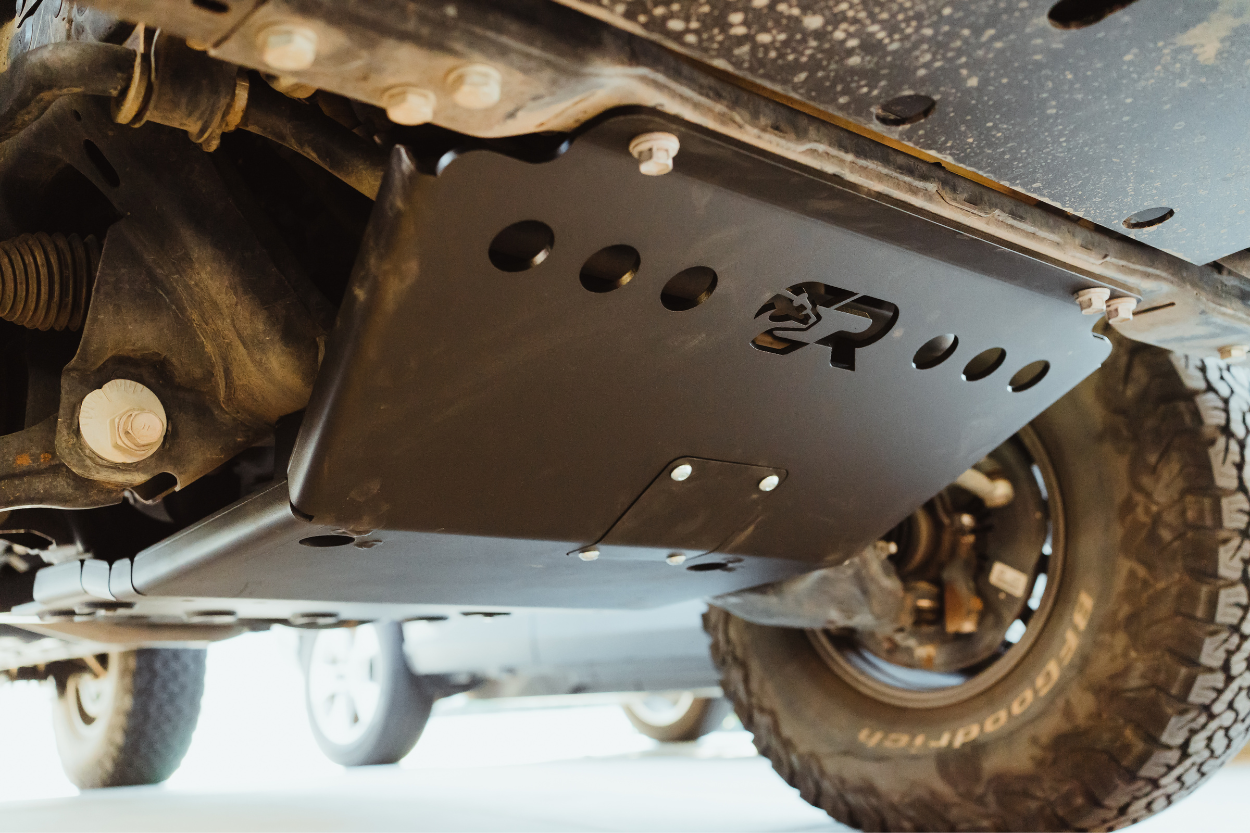 Skid plates serve as a critical protective component for your Tacoma. Essentially, they are aluminum or steel panels installed underneath your truck to protect vital components from damage. These include the engine, transmission, fuel tank, and differential, and more.
Skid plates are critical when off-roading. When traversing rocky surfaces, steep inclines, or uneven trails, there's a higher likelihood of objects hitting the vehicle's undercarriage and causing damage. Skid plates absorb the impact and act as a sacrificial layer or protection.
Even in daily use, skid plates play a key role in safeguarding the vehicle's undercarriage. Urban environments pose their own hazards, such as debris on the road.
The two materials offered for skid plates are aluminum and steel. Aluminum skid plates are lightweight, which is advantageous for fuel efficiency and overall vehicle performance. They are also less prone to corrosion, making them an excellent choice if you intend to do a lot of water crossings or are exposed to moisture frequently.
On the other hand, steel skid plates offer exceptional durability and strength, making them ideal for off-roading in rough terrains. However, they're much heavier and need to constantly be touched up with paint to prevent corrosion.
Both materials have their merits, and the choice ultimately depends on your preferences and needs.
Let's take a look at skid plate setups for the 3rd Gen Tacoma!
1. Nicholas Gonzalez (@nickg_trd)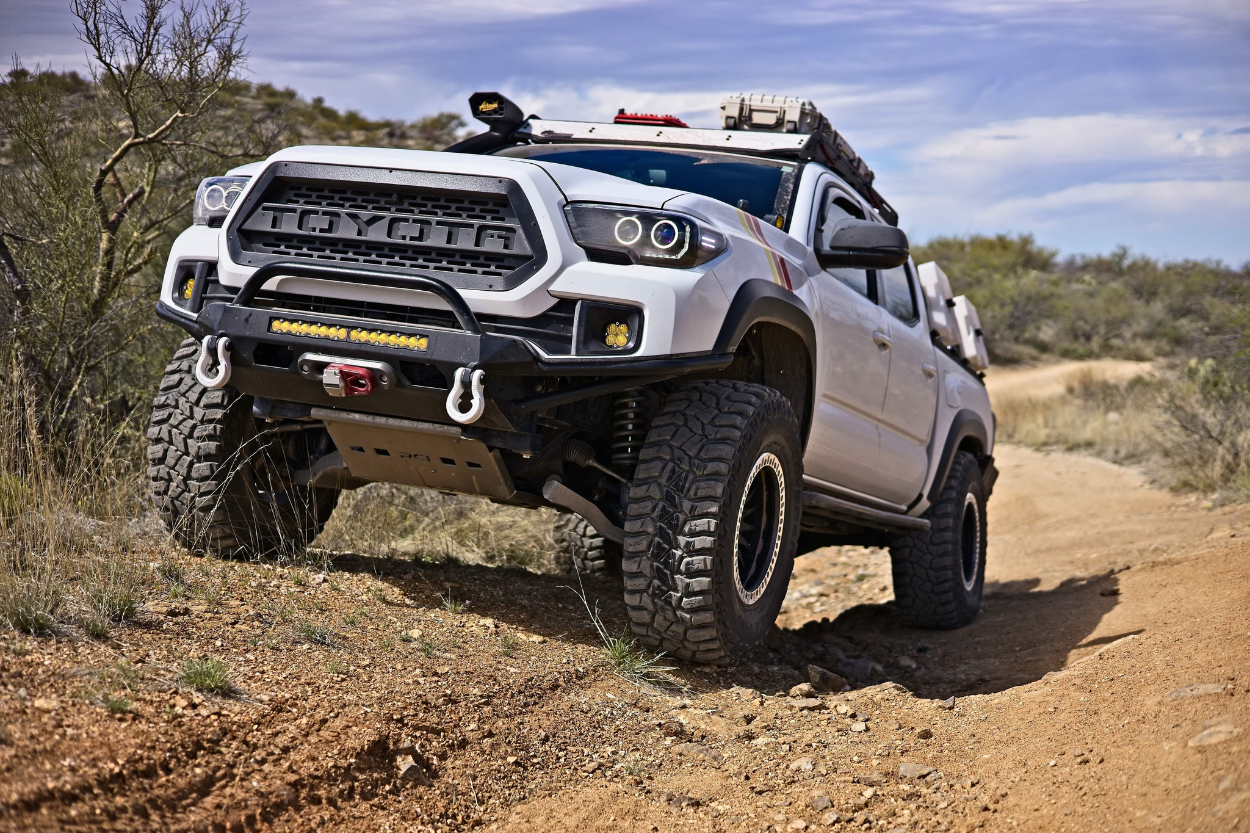 Skid Plate Setup 
RCI Engine, Fuel, & LCA Skids (Aluminum)
C4 Fabrication Diff Skid (Steel)
Rago Fabrication Shock Guards (Steel)
Tell Us About Your Setup 
For the majority of my skid plate setup, I picked RCI for its affordability and value. Skids are important as they protect crucial areas on the vehicle that, if not otherwise protected, could leave you stranded and out of quite a bit of money (and a vehicle).
I opted for aluminum originally as I wasn't doing very technical trials. Fast forward to today, I'm still happy that I selected aluminum and plan to finish the remaining skids needed (transfer case and transmission). Aluminum saves weight, and let me say, it is TOUGH. I've used them a lot! I am confident that a well-designed aluminum skid plate can protect the undercarriage components well!
I chose the C4 steel diff skid over the competitor's as it protects the yoke as well. Lastly, I am running Rago Fabrication shock guards (these act as skids), providing protection to the most exposed part of the shocks.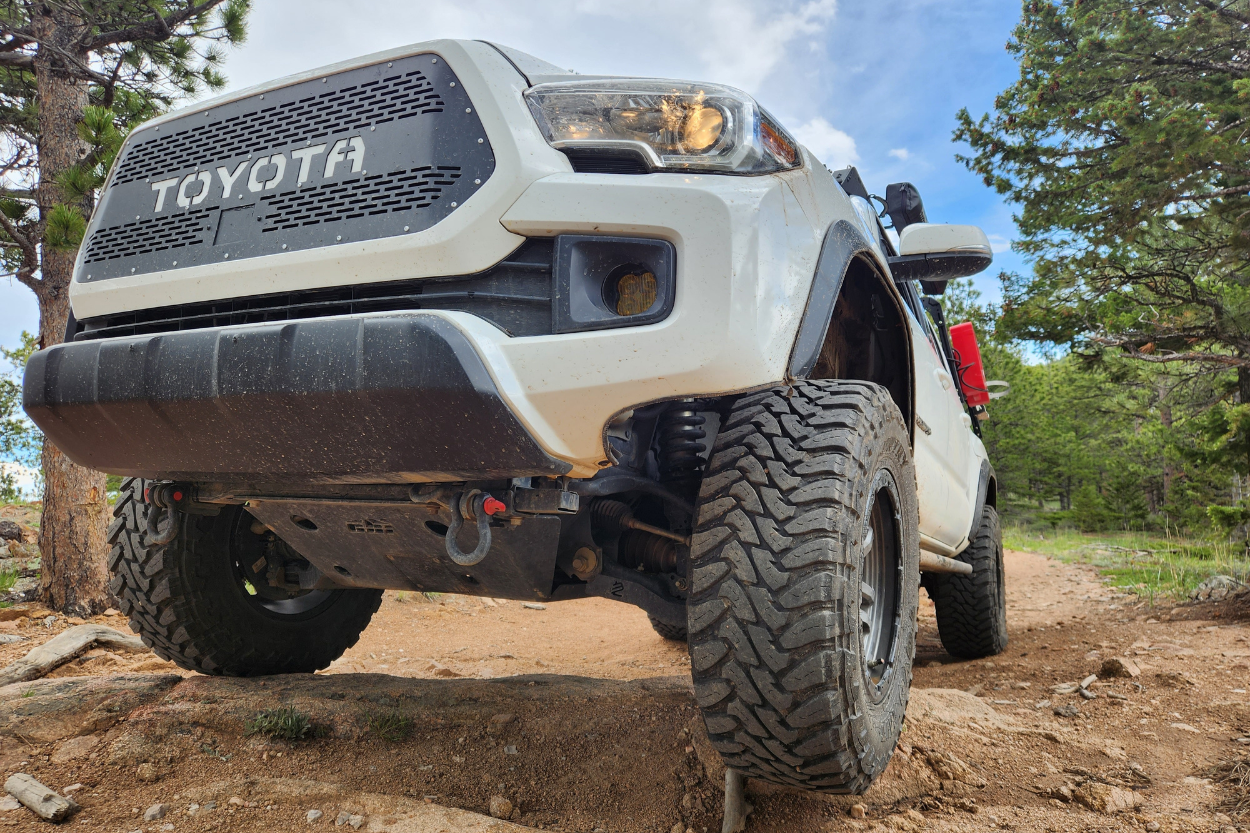 Skid Plate Setup 
CBI Off Road Fab Full Skid Plates (Steel)
Little B's Custom Fab Lower Control Skids
Tell Us About Your Setup 
I do a lot of off-roading, so getting quality armor was necessary for my build.
I ended up picking the CBI Off Road Fab full skid set in steel because they are the best in the industry (imo) and I didn't want to compromise on the protection of my undercarriage.
My lower control skids are from Little B's Custom Fab. I chose these because they were a gift from a close friend. These have also been great and have given me even more peace of mind when hitting the trails. 
3. Benny Khamtan (@benz0_k)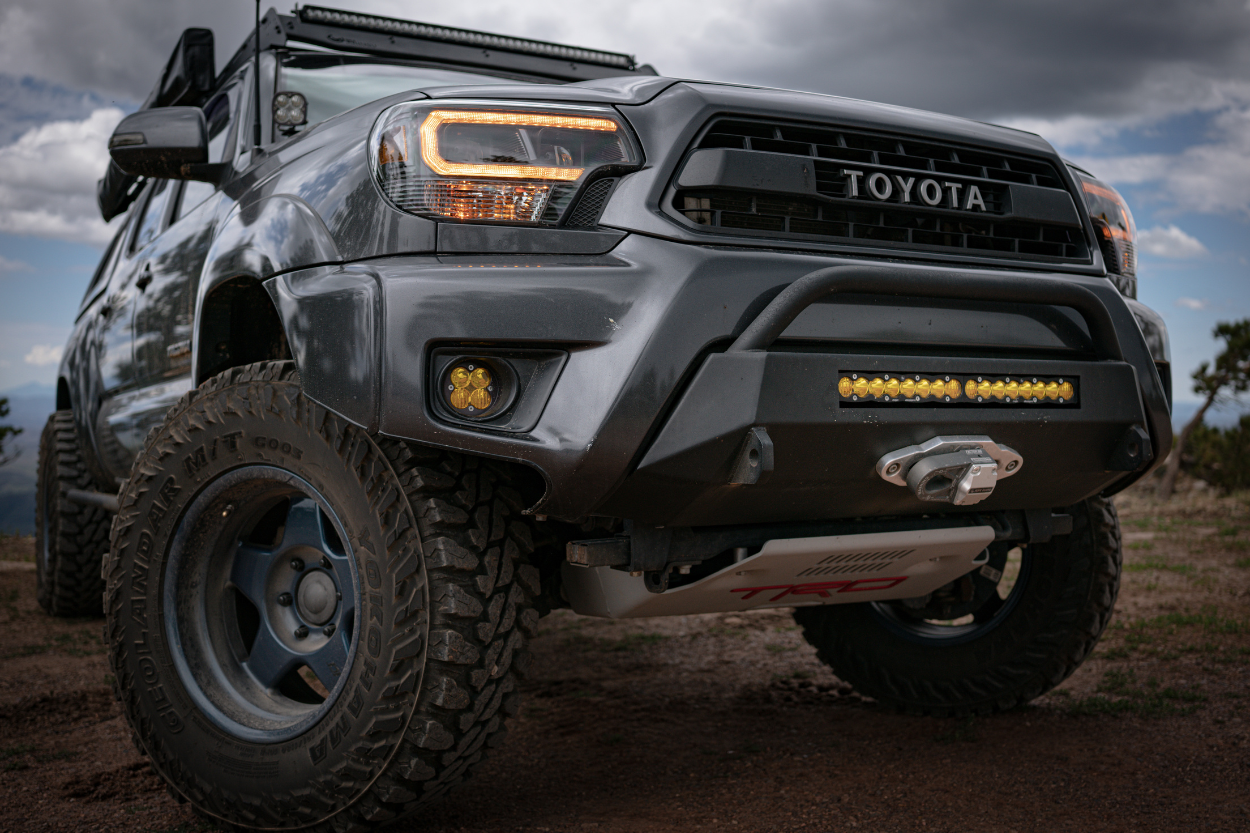 Skid Plate Setup 
Toyota TRD Pro Front Skid Plate (Aluminum)
Tell Us About Your Setup 
As a technician at Toyota, the TRD Pro front skid plate offered on the TRD Pro Tacoma has always caught my eye. Skid plates are crucial because you never know what could unexpectedly hit the underside. It's better to have protection than to regret not having any at all.
I chose the TRD Pro aluminum front skid plate for its durability, availability, and affordability.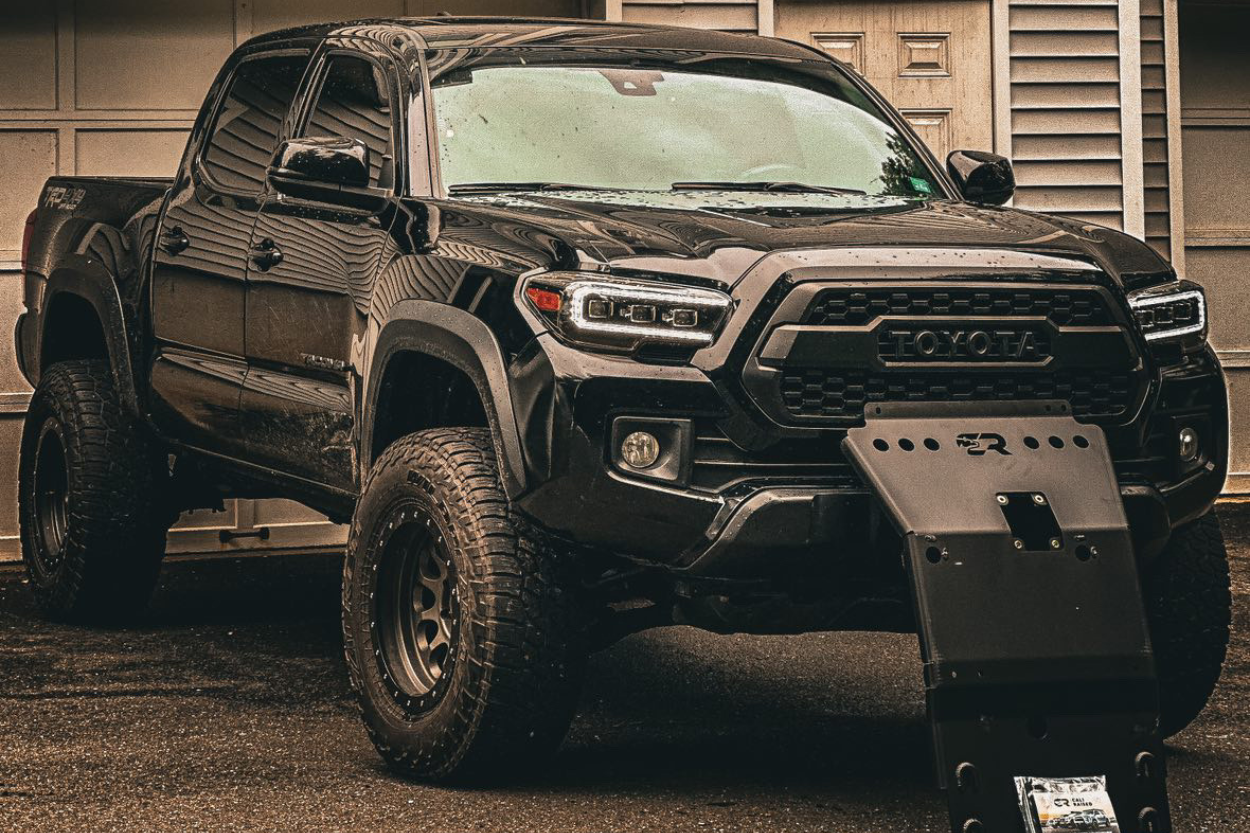 Skid Plate Setup 
Cali Raised LED Catalytic Converter Shields (Steel)
Cali Raised LED Front Skid Plates (Aluminum)
Tell Us About Your Setup 
I choose Cali Raised LED for a variety of reasons. First and foremost, they had the best pricing and no lead times (or restocking fees). They also have superb customer service and are American-made with expert fabrication.
The Tacoma has two catalytic converters, and they're a pretty important part of your build. They need to be functioning properly to pass emissions and mitigate further environmental damage. As you may have seen, catalytic converter theft is rising drastically. Catalytic converter shields prevent thieves, and damage while wheeling. They also offer superb protection for a relatively low price point.
Replacing a catalytic converter could cost $1,000-$1,800, so spending $200 to protect them made a lot of sense to me. The catalytic converter shield is brushed stainless steel (there was no aluminum option), which is fine because they still don't weigh very much.
I went with the Cali Raised LED aluminum front skid plate because I already have pretty solid ground clearance, and did not want the weight of steel skid plates to reduce that. The 1/4″ 5052 aircraft-grade aluminum is perfect for protecting the front of the vehicle and is a major upgrade from the stock version. Once again, this is crafted by American welders.
The front skids are essential to protect the undercarriage of the vehicle. If you think about the area it's protecting, the engine and many other vital components are sitting right above it. Many people would go with steel here, but I chose aluminum because it's still VERY strong at a fraction of the weight. To date, I haven't completely destroyed my front stock skid plate thanks to my ground clearance.
The theme for my build is practicality; it needs to be a daily driver but be able to tackle MOST off-road trails and obstacles.
Cali Raised LED has provided me with incredible products and customer service. They have the lowest lead times and best prices, and I know the products are made on-site by Toyota enthusiasts.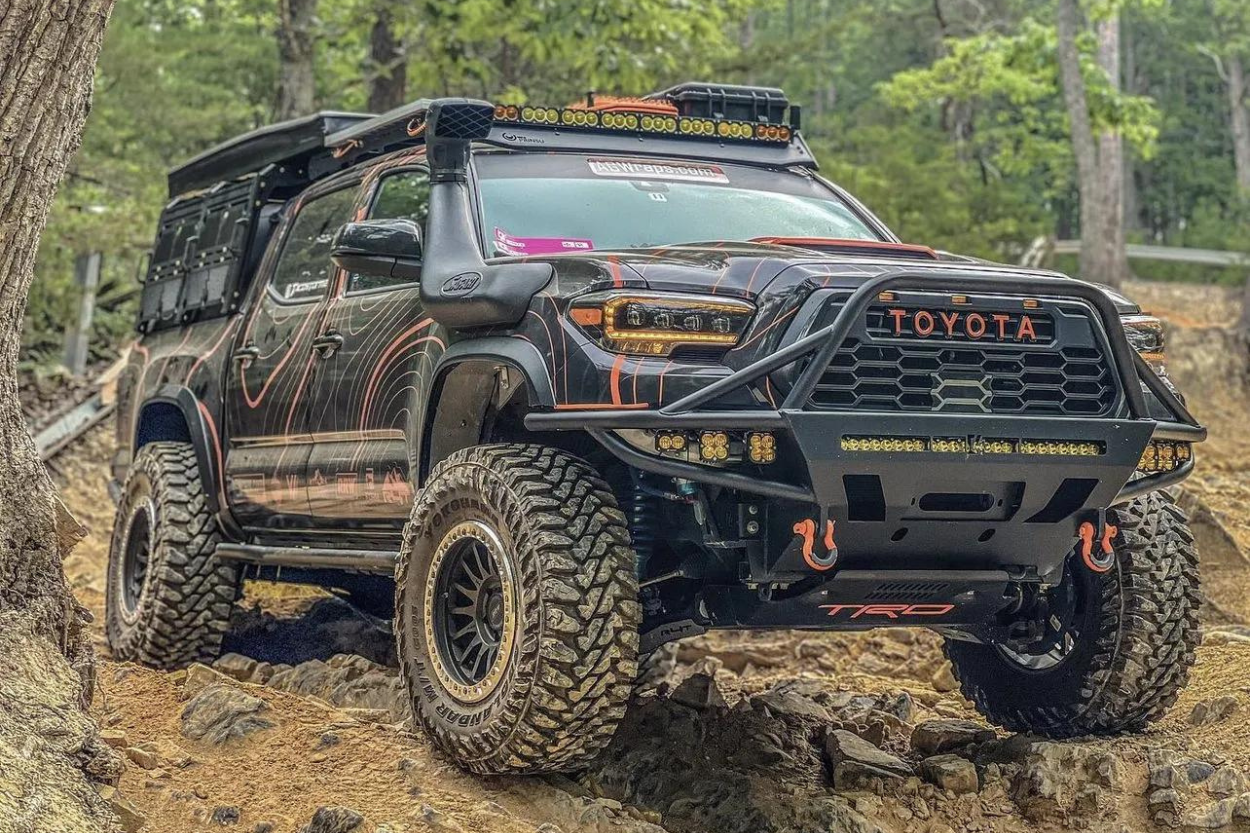 Skid Plate Setup 
Toyota TRD Pro Front Skid Plate (Aluminum)
Runnin4Tacos LCA & Rear Differential Skids (Aluminum)
RCI Transmission & Transfer Case Skids (Aluminum)
Tell Us About Your Setup 
All of my skid plates are aluminum because it's easier on the suspension. My truck is also my daily driver, so the weight savings helps with gas.
For me, having the skid plates gives me peace of mind. Trails have different sections, some more gnarly than others. Therefore, I am super appreciative of having full skids underneath because I've definitely heard some nasty grinding sounds. Thankfully, it's just the skid plates doing their job.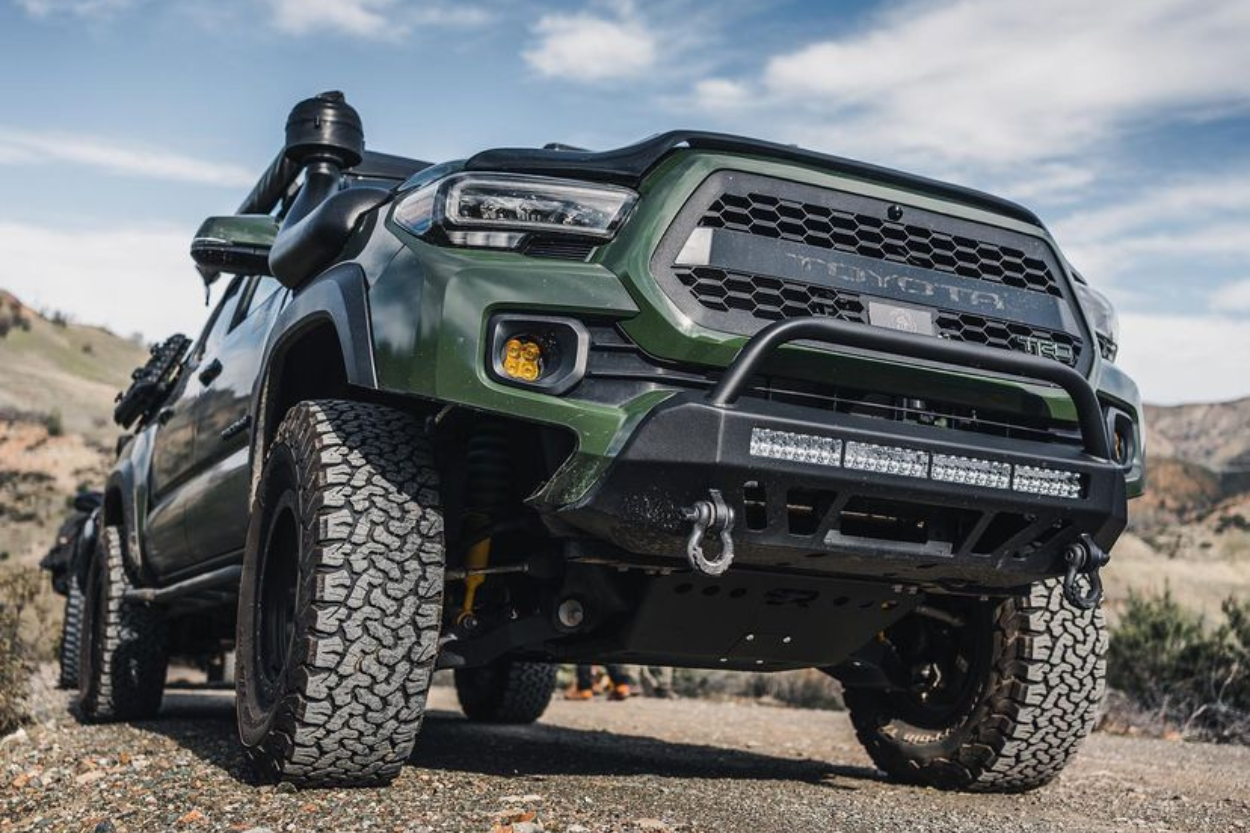 Skid Plate Setup 
Cali Raised LED Complete Skid Plate Collection

(Aluminum)
Tell Us About Your Setup 
After completely wrecking my OEM front skid plate on a boulder, I decided it was time to get serious about protecting my undercarriage. Cali Raised LED always makes excellent products, so going with their armor was a no-brainer. I went with aluminum to save some weight, but I have trail-tested it, and although the plates are light aluminum, they can take a hit. Not to mention that the whole collection melds together fairly seamlessly.
Final Thoughts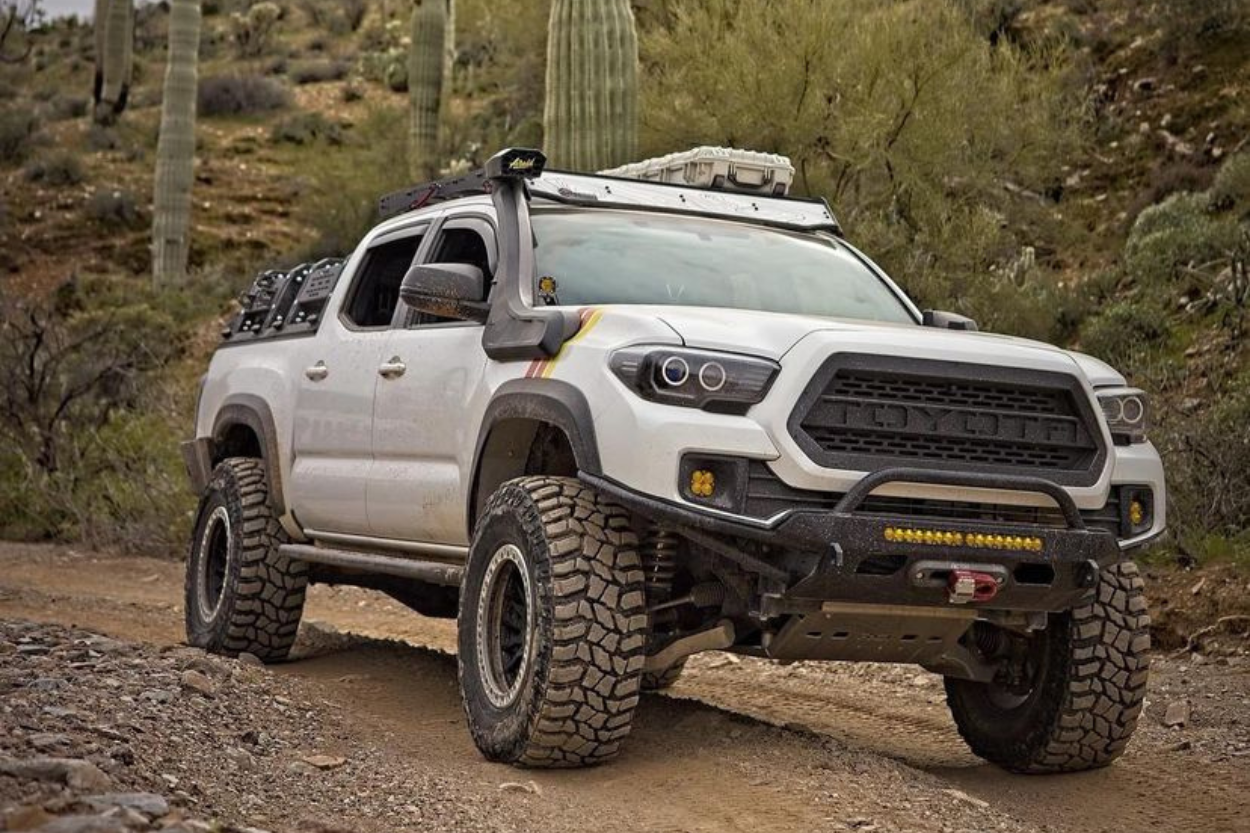 That wraps up another Taco Tuesday!
We hope you enjoyed seeing what kinds of skids are available for your 3rd Gen Tacoma! Having undercarriage protection on your truck is crucial before hitting any trails. Yes, it may be a large investment, but once you have them installed, you won't regret it.
Next week, we are covering Tacomas with custom wraps. If you've done a custom wrap on your truck and want to be featured, submit using the link at the top! We'll see you next week!