Toyota Announces All Available Colors For The 4th Gen (2024) Tacoma + The Brand New, Exclusive TRD Pro Color Terra
The 2024 Toyota Tacoma has been completely redesigned for this 4th Gen model. Along with this redesign comes several colors which are completely new to the Tacoma platform as well as some returning favorites. The 2024 Tacoma will have ten robust options to choose from when it goes on sale later this year.
In this article, I'll go over every color that is going to be available for the all-new 2024 Toyota Tacoma. Keep in mind, we don't know exactly which ones will be on which trim levels. That information will be available once the Tacoma configurator is available on Toyota's website later this year.
Also, be sure to check out my video on the new Terra color. Embedded in the bottom of this post.
Read the following posts for more!
Returning Tacoma Colors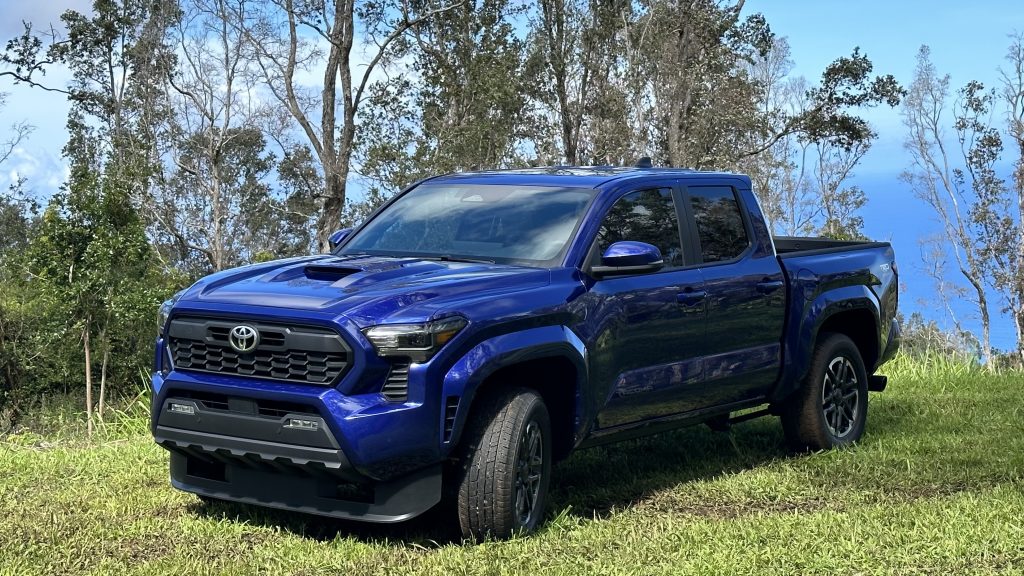 Of the ten colors that will be available for the 2024 Toyota Tacoma, six colors will be carried over from the 2023 model year. Check them out below.
Blue Crush Metallic

Wind Chill Pearl

Solar Octane

Celestial Silver Metallic

Black

Ice Cap (aka Super White)
Look how good that Blue Crush Metallic looks on the 2024 Tacoma TRD Sport pictured above. Of the other returning colors, I've only seen Ice Cap on the 4th Gen Tacoma in the form of the TRD Pro, which we can assume will be a color that you can get on other trims as well for the new Tacoma.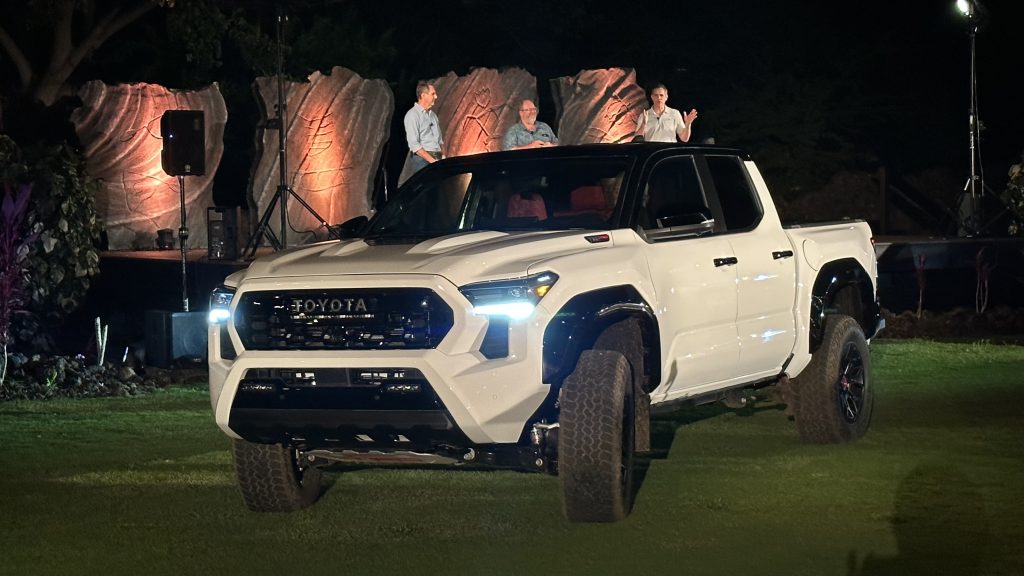 On Toyota's website, they showcase a 3D render of the TRD Off-Road Tacoma in Solar Octane. This was the exclusive color for the 2023 TRD Pro models, and it looks like it will be making its return to the 2024 model on the TRD Off-Road if I had to guess, I'd say that it will also be on the TRD Sport as well if we follow previous year habits.
This personally is the color and model I have my eyes on, but a backup color choice hands down would be a new color added to the Toyota Tacoma pallet, let's get into those now.
New Tacoma Colors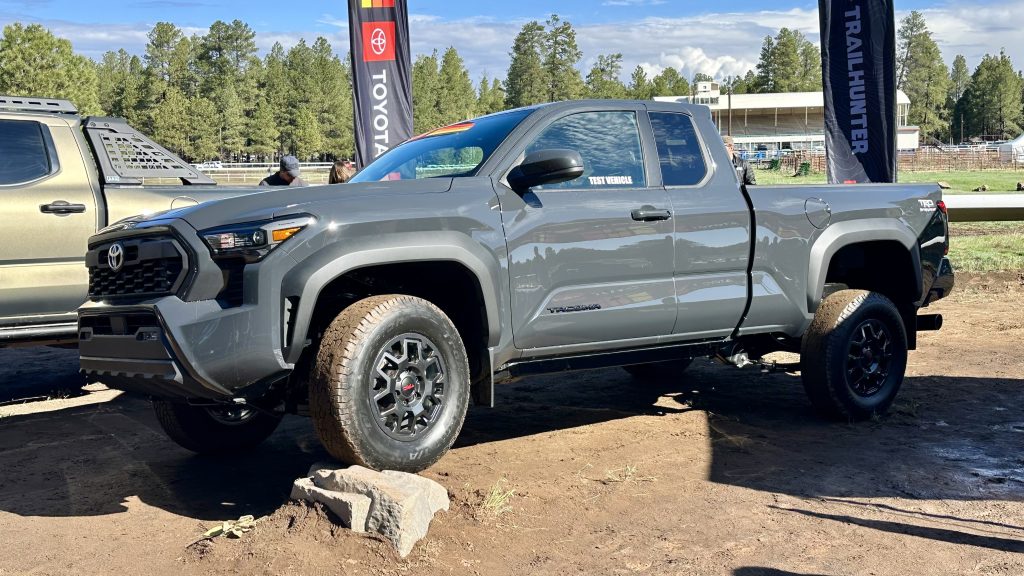 So what would my second choice be? Well, my friends, that choice would be Underground. This color will replace the crowd favorite Lunar Rock as the go-to grey color to pick in my opinion. It is a really nice dark grey that complements the new 2024 Tacoma styling perfectly. Check out the new color options below!
Underground

Supersonic Red

Bronze Oxide

Terra
I've been super lucky to see the all-new Tacoma in all these new color offerings (minus the newly announced Terra color). Bronze Oxide was showcased on the all-new Trailhunter trim level. This color compliments an off-road purposed vehicle very very well. Bronze Oxide is a very metallic color with mixed brown, green, and kind of gold hues all mixed inside it. The Trailhunter I was told will be offered in other colors too, but I am not sure yet if the Bronze Oxide color will be offered on other trims or only exclusive to the Trailhunter.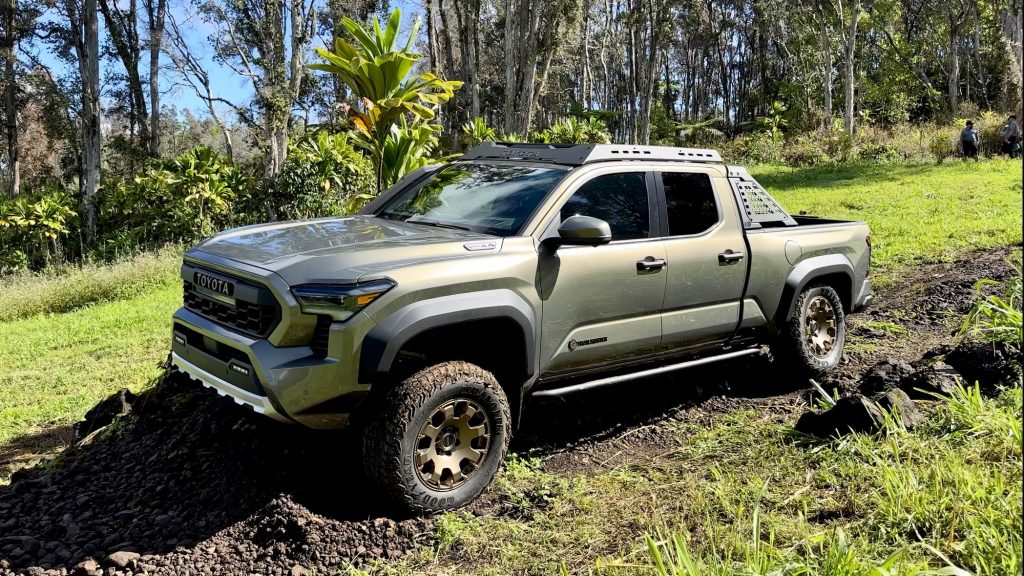 Supersonic Red was the last color that I saw in person while in Hawaii at the Tacoma reveal. This color was first introduced on the 3rd Gen Tundra and now will be available on the 4th Gen Tacoma. This color will be replacing Barcelona Red for the 2024 Tacoma model year.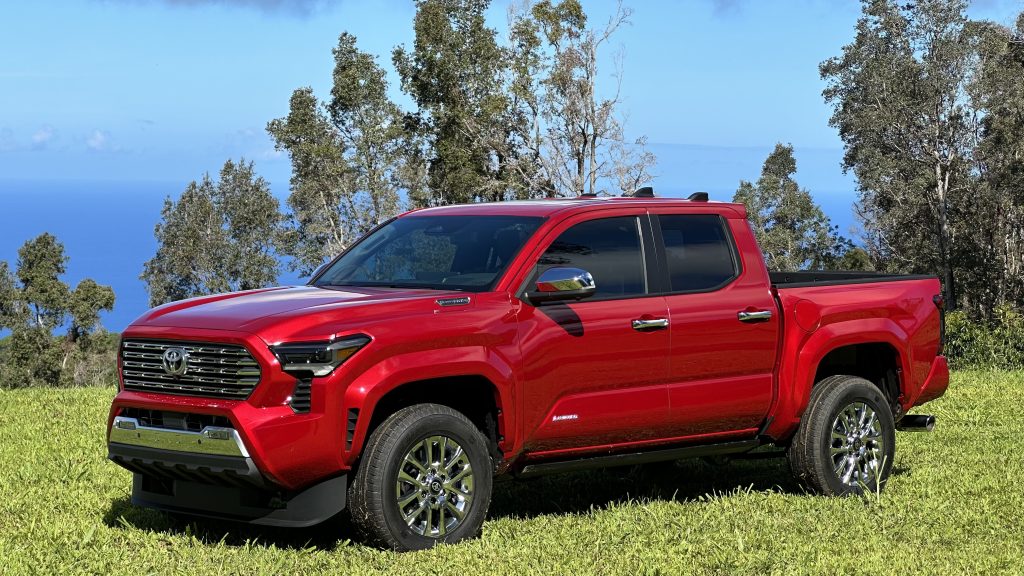 Supersonic Red is a very pearl-rich color with strong notes of vibrant red accents to it as well. What do you all think about it?
New Exclusive TRD Pro Color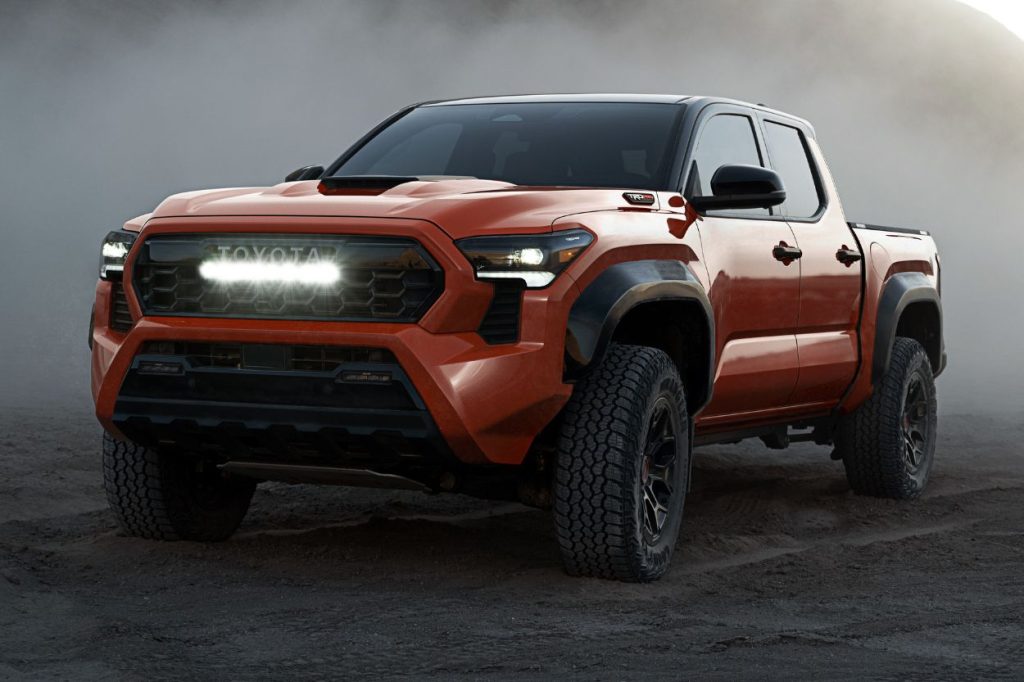 Introducing Terra, the exclusive TRD Pro color for the 2024 model year! What do you all think about this one? Now I can already see the comments saying that it is another orange right after we had Solar Octane, but this new Terra color is the polar opposite of the bright in your face Solar Octane.
Now keep in mind, like all TRD Pro colors, you have to see it out in the wild to truly get an idea of how the color is rather than photos. To mean though, this color looks more like a burnt red/orange color with some brown undertones to it. If I had to pick a Toyota color that it looks like, I would lean more towards Brick Red which was offered on the FJ Cruiser.
Other colors we can expect to see offered on the TRD Pro will be, Ice Cap, Black, and Underground.
Final Thoughts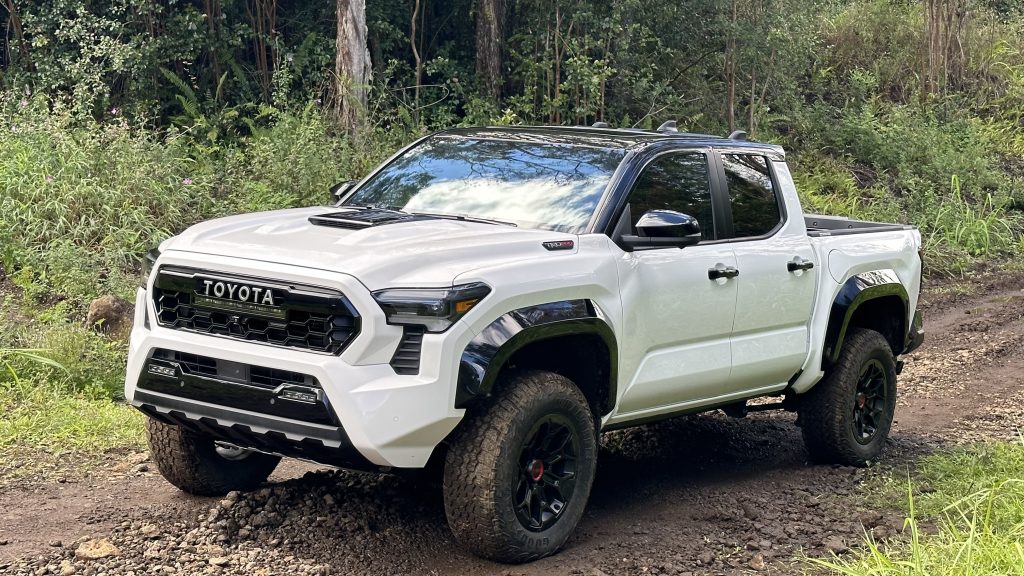 I can't wait till the 2024 Tacoma configurator goes live on Toyota's website later this year so we can get a good idea of what colors will be available for various trims. But what do you all think about these returning Tacoma colors along with the 4 brand-new colors that will be available for this truck? My two standouts are Underground and Terra. I really like the dark grey look of Underground. It reminds me of like a Nardo Grey that you see on some exotic cars.
Terra I will need to see it in person to really appreciate it, but the fact that it is a TRD Pro color gives the hope that it will be a winner. Toyota has yet to offer a TRD Pro color that wasn't enjoyed by us enthusiasts.
Which color is your favorite? Which color would you choose for your new 4th Gen Tacoma if you were to buy one? Let us know in the comments below!
YouTube Video