Top Interior Mods for the 3rd Gen Tacoma – Complete List of Simple Interior Modifications for the Toyota Tacoma in 2020
A lot of attention goes into upgrading parts on the exterior of our trucks, but there is plenty to be said for what we can do on the inside as well.
From adding in-dash mounts for offroading/overlanding essentials to getting the accent colors just the way you want them, the opportunities are almost endless for interior options.
Hopefully, this list below will help get you started on modifying the inside of your Tacoma with necessities and items to get your interior looking exactly how you want it.
1. Carbon Fiber Steering Wheel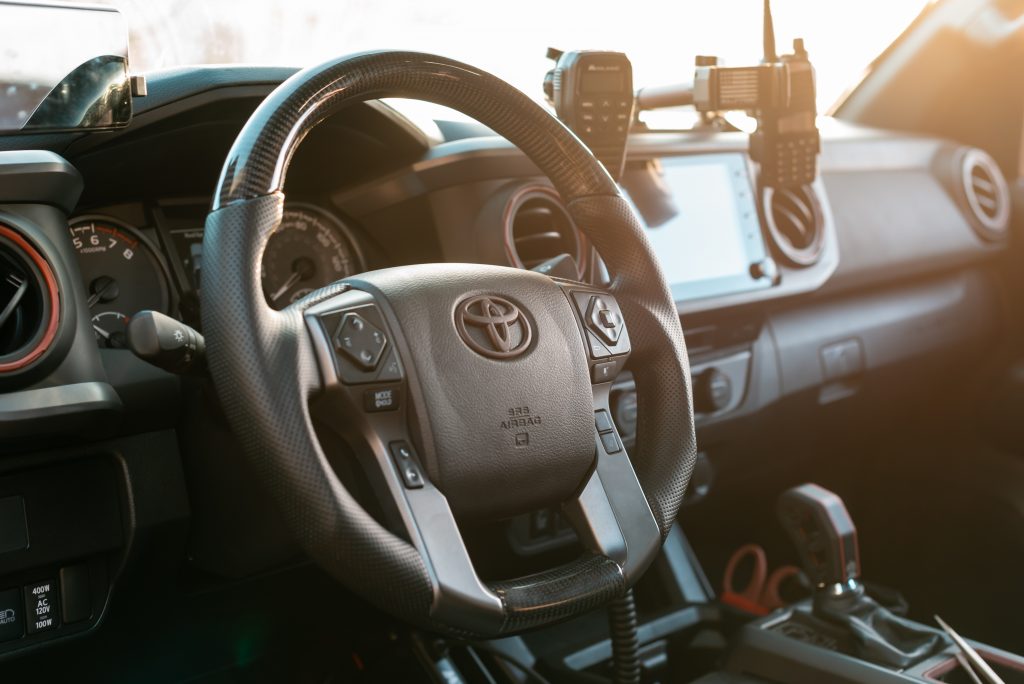 Alright, we had to start the list off with a bang. There is arguably no more aesthetic mod than a carbon fiber steering wheel.
While these are on the pricier side of this list, if getting your interior dialed is the goal, the expense can certainly be justified. And to put it in perspective, years ago when these steering wheels were just being introduced, they cost 2-3 times more. Just something to think about.
Anyway, with a better grip for your hands, super stylish carbon fiber, and a design based on the factory Toyota core – you can't go wrong with this mod from KTJO 4×4. Check out Chris' install and review post for this upgrade here.
KTJO has several other interior mods for the Tacoma as well. Door bowl lighting kits, tailgate locks, and many others.
Find It Online
2. All-Weather Floor Mats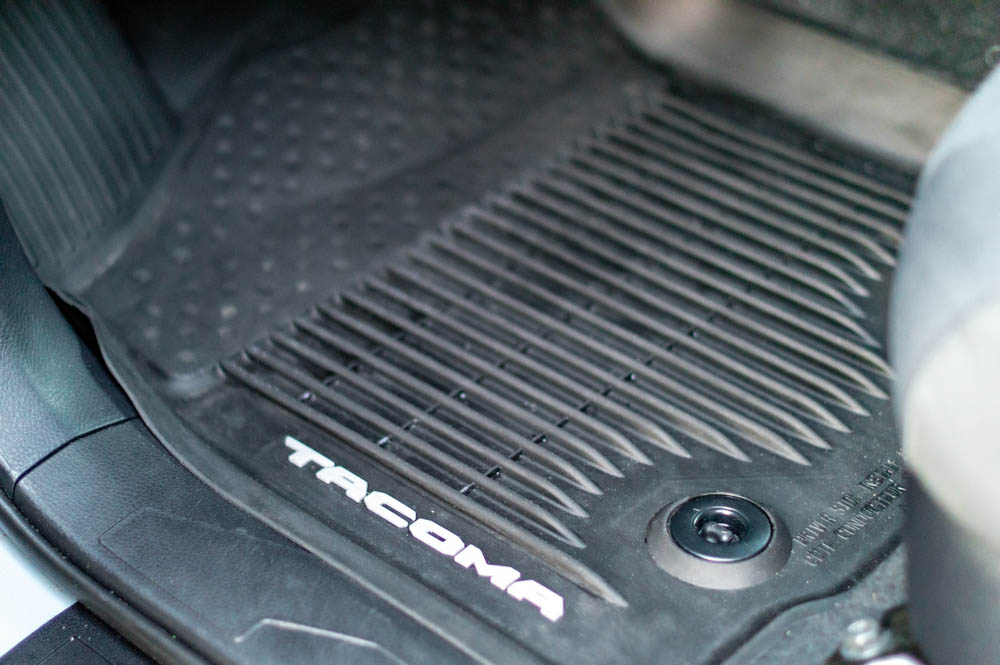 No matter how you use your truck, you are going to want some protection for your interior. Mud, salt, snow, and water, can all wreak havoc on your carpets and can be extremely difficult to clean.
Luckily, there are several quality options for all-weather mats. I have the OEM all-weather mats that came in my truck from the dealer. They fit great and keep my carpets clean and dry and can be pulled out easily to clean. Weathertech and Husky Liner are two well-known brands that offer high-quality options for aftermarket floor mats. Between these three options, you're probably looking at the most popular choices.
If you want to see the best options, check out our overview of the top 8 floor mats and liners.
Find It Online
3. Dash Cam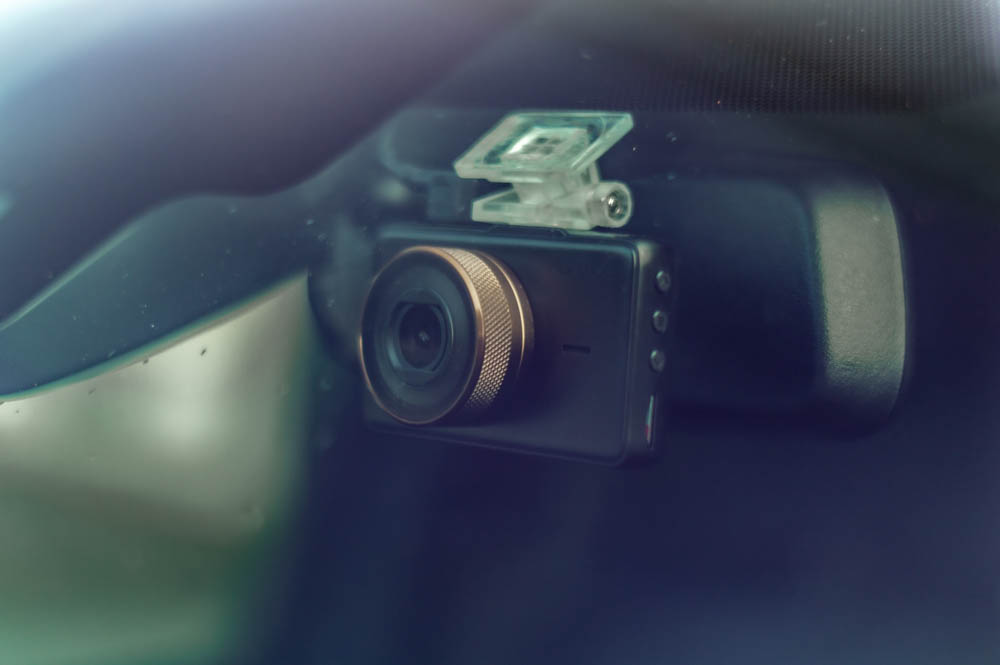 If you haven't put a dash cam in your vehicle, I highly recommend grabbing one as soon as possible. This simple accessory can prove invaluable. As a bonus, you can use the camera to record your off-road adventures.
You never know when an accident could happen, and having it all on camera could save you from the headache of arguing who is at fault. Dash cams can be super simple, such as a wide-angle camera that records while the vehicle is on, or extremely advanced, like front and rear cameras with motion sensors to record even when the vehicle isn't running.
I went cheap and simple with the APEMAN Dash Cam to provide on-road protection in case I was ever involved in an accident.
Find It Online
4. Dash Mount System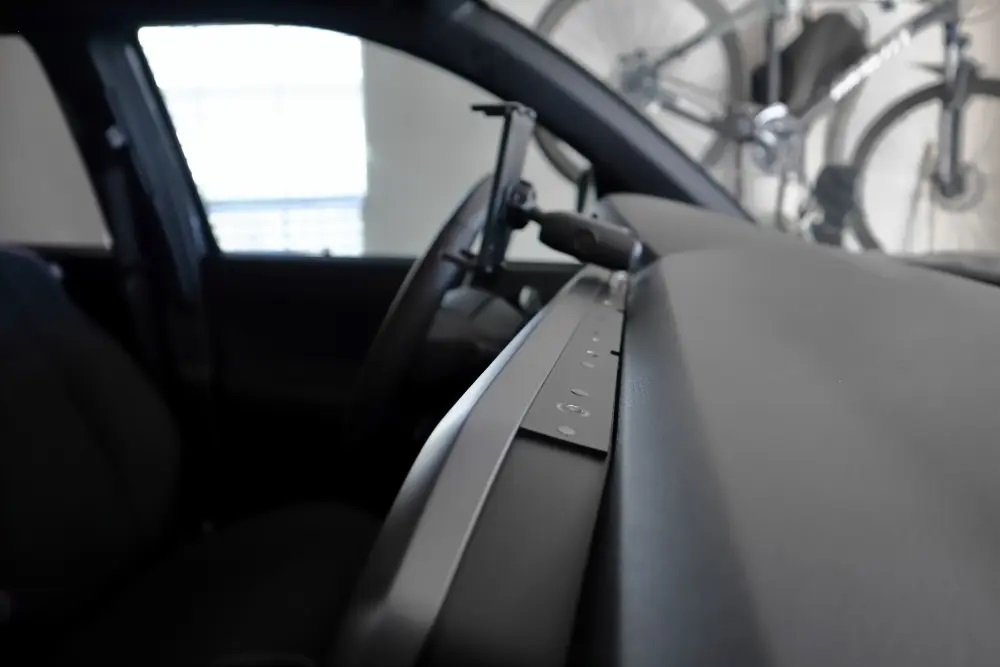 Photo Courtesy of Chase – @knightacoma
We're all about functional modifications. As far as function goes, it doesn't get much better than a dash mounting system. There a few great options on the market and plenty more in the works.
If you plan on running any accessories in your truck such as navigation or communications, a dash mount system can ensure those items are secure and accessible at all times. We've all been there, all sorts of gadgets, nowhere convenient to put them and wires everywhere. No good!
Most mounts will provide a multitude of options for phone mounts, radio mounts, iPads, and more. This will help keep your essential items within reach and easily visible to help keep you focused on the road.
We recently covered the Taco Garage DMM in a previous article. You can see Chase's complete install and initial review here.
Find It Online
5. Phone Mounts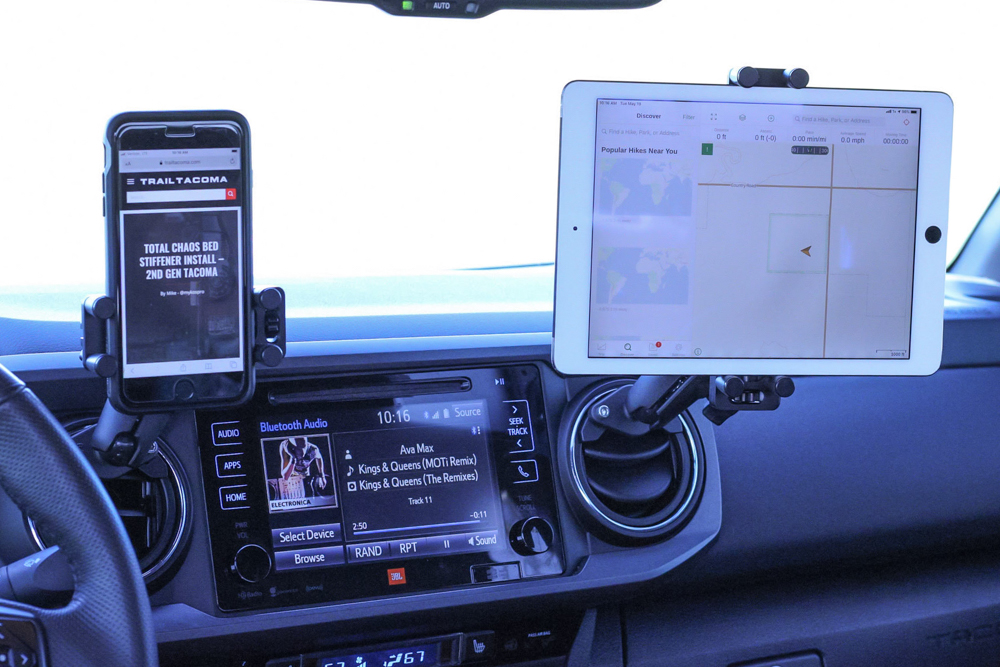 Tagging along with the dash mounting systems are phone/tablet mounts.
Even though my truck came with built-in navigation, I still find myself using my phone maps for directions (don't we all?). Unfortunately, I don't have a good phone mount to keep my eyes on the road while keeping my maps visible, so that's high on my future mod list.
If you decide to go with a mounting system as I mentioned above, you'll likely have already bought a compatible mount. If you don't need a full mounting system, but want to keep your phone at eye level, the two mounts below are some well-built options.
Pictured above, you can see the Hondo Garage Phone & Tablet Mount. If you're interested in this particular option, check out our install and review.
Find It Online
6. DDI Seat Jackers & Multi-Mount Panel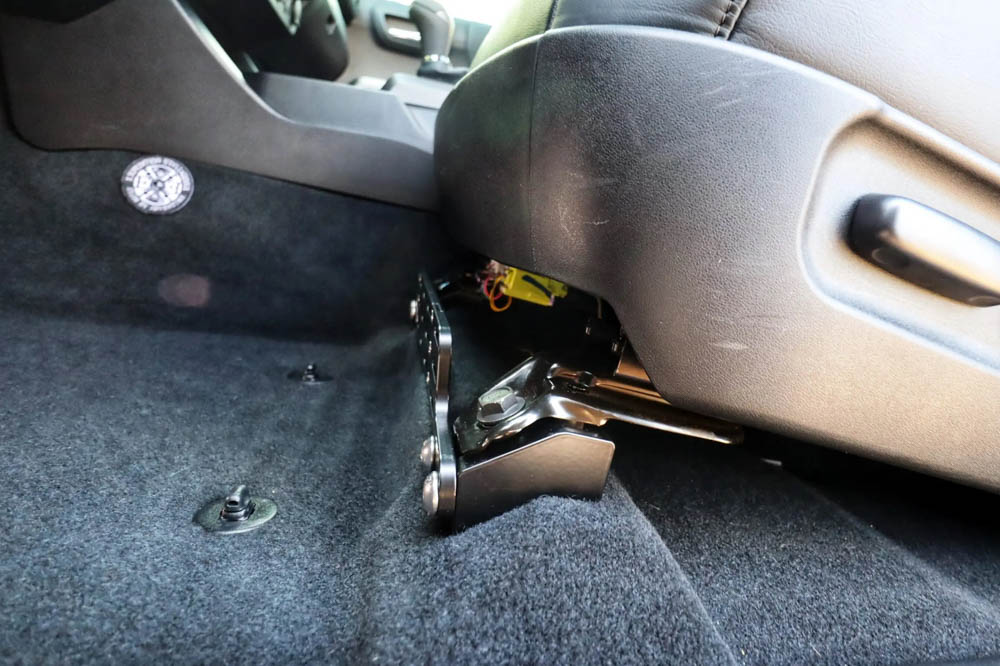 Photo Courtesy of Kelly – @adventurebuilt_
Since the Tacoma is a mid-size truck, its cab and seats have a different feel than full-size trucks.
Some people find the front seats to be uncomfortable, due to the seat being pitched forward, and it makes the Tacoma feel more like a sedan. The newest Tacomas have full power seats, but even those can leave a bit to be desired.
Desert Does It (DDI) makes a product they call Seat Jackers. They're made for the front and rear of the front seats. These blocks help to lift the front of the seat and provide a better, more comfortable angle. On top of that, they also sell some modular molle panels that can be paired with the seat jackers to provide some extra storage.
This is another great product which we've had the opportunity to cover. We also covered the molle panel mounts which mount to the jackers. These are great for mounting a holster, knife, flashlight, or any gear you want quick access to. Check out our step-by-step install and review.
Find It Online
7. LED Map Lights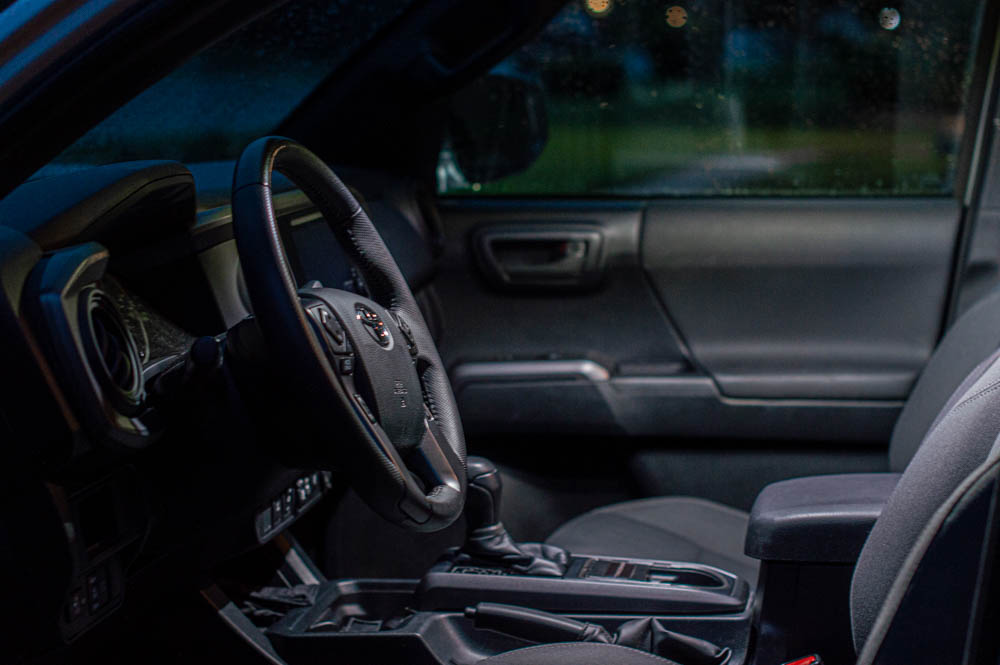 Whether you just like bright lights or need extra light while searching for something in your cab while out at the campsite, LED map lights are a cheap and simple upgrade.
The stock bulbs are adequate if you only need to see enough to get in and out of your vehicle at night. However, if you plan to regularly be out in your vehicle at night the stock lights have got to go. The simple option here would be to upgrade the bulbs to LEDs.
If you really want to change the look, you should go with MESO Customs Ultimate Map Lights. This is the route I went with, and let me tell you, these are BRIGHT! For another complete install and review, check out our article.
Find It Online
8. Center Console Tray
If you like things organized and easily accessible, then a center console tray is a must.
Before I got one, my center console was a melting pot of random things, while only a handful of items were used regularly. My wife surprised me with a tray for Father's Day this year and I was super excited for it, even though it hadn't crossed my mind to buy one. It is a two-compartment tray with a small change holder and rubber mats to keep things in place.
Now all of my frequently used items are right on top as soon as I open the armrest. No more digging through everything until I find what I need!
Find It Online
9. Shift Knobs
Photo Courtesy of Chase – @knightacoma
The stock shift knob in a Tacoma is not anything to brag about. It's there, does its job, and that's about it. Although, the TRD Pro shift knob is pretty snazzy, if I may say so.
Most of us probably wouldn't think of a Tacoma as a vehicle to add a custom shifter too, but there are a surprising amount of options available. Check out our article laying out a dozen of those options. My two favorite options are the Getta Grip shift knob and the MESO Customs Pro shift knob.
The Getta Grip knob requires some minor modifications to achieve a perfect fit, check out our install and initial review.
Find It Online
10. Seat Covers
To get leather seats in a Tacoma, you'd have to pay a few thousand dollars for the upgraded package. If you decide you want leather seats without paying a premium, there are some options out there for high-quality, custom-fitted leather seat covers.
Clazzio is arguably the most well-known name in the market. Many Tacoma owners have used them to upgrade from the stock cloth seats to beautiful, custom leather seats. Katzkins is another well-known leather option. You'll have to be patient though, as most lead times are out a couple of months, but the wait is well worth it!
Find It Online
11. Coin Holder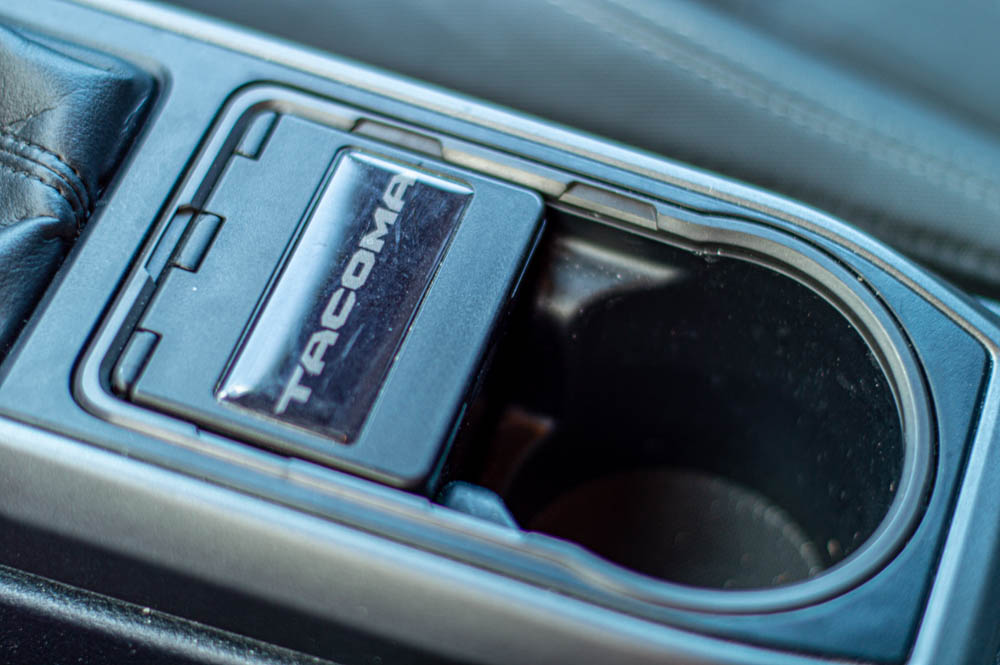 I think we can all agree that the little square hole in the center console is pointless.
However, some genius entrepreneurs have developed something perfect for that space, a coin holder!
Pictured above is the coin holder from MESO Customs, but several other companies have created their version, providing the consumer with quite a few options for logos and designs.
Find It Online
12. Back Seat Grab Handles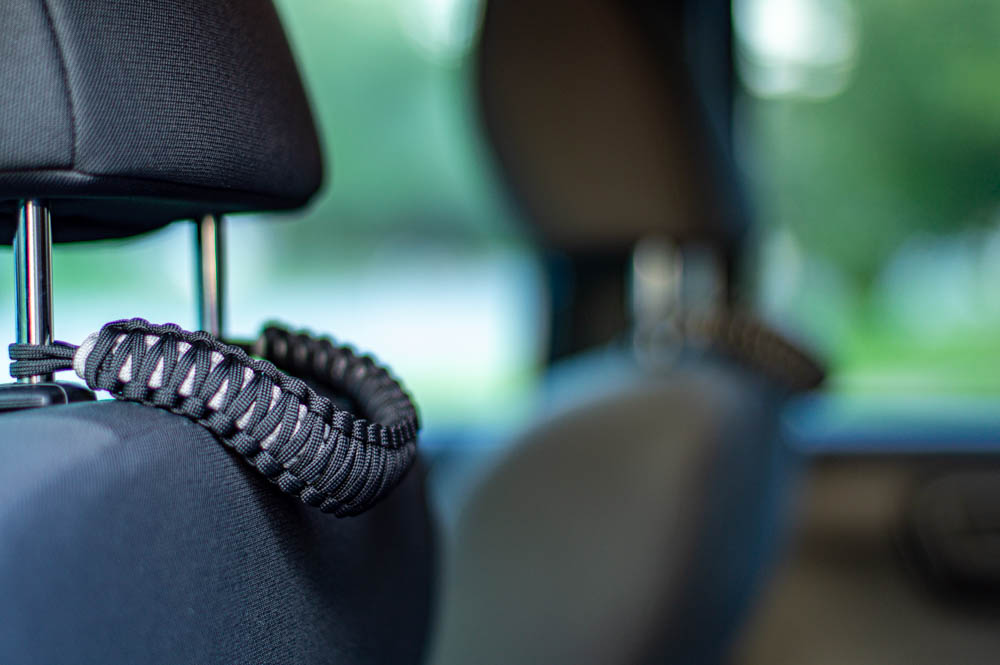 Tacomas have great ground clearance straight from the factory. Add in a lift and some bigger tires and the step into the cab gets even higher and more difficult.
Aside from adding either steps or sliders, I found that adding in grab handles for the back seat can make the climb in a lot easier. I chose to go with a paracord handle for the look and the bonus that in desperate times it could be disassembled to use the cord. If that's not your style, I've included a more traditional nylon handle as well.
Find It Online
You can also check out a simple DIY that Brenan did on Trail4R.com. This was a basic paracord handle from Amazon and then just attached using some toggle bolts.
13. Chrome Delete Kit
Here is another cosmetic upgrade for those that either do not like chrome or want to add some color accents to the interior.
There are chrome rings around cup holders, AC vents, the start button, and the 4WD knob. Almost all the exterior Tacoma colors are offered in these kits, as well as a few others so you're sure to find something that works for you. I chose to go with a magnetic gray metallic color from MESO Customs so that it blended with the other colors already in the cab.
Find It Online
14. Radio Knobs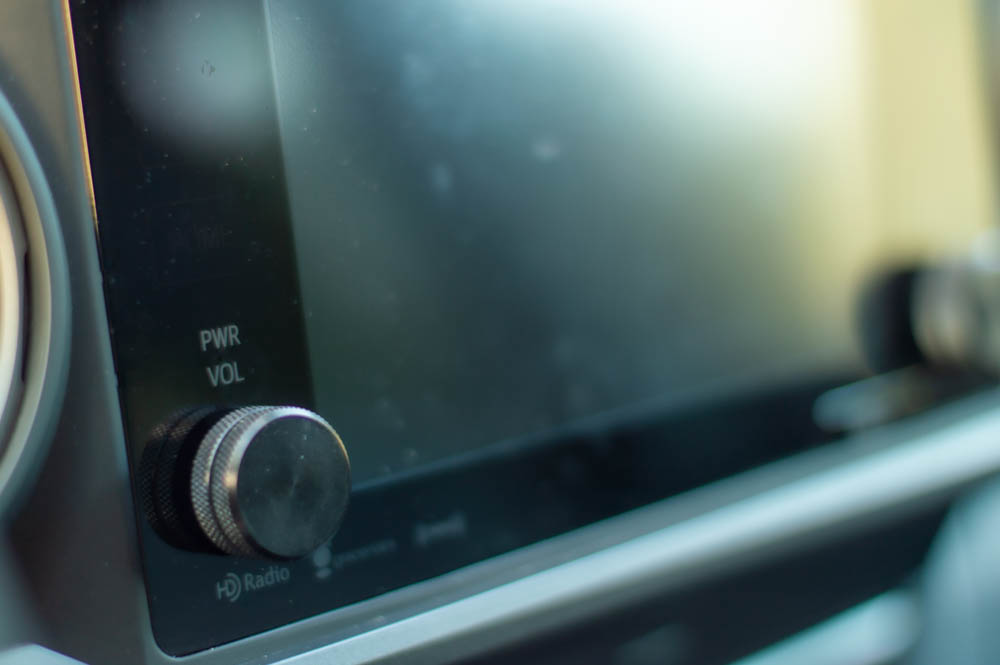 This one may seem a bit silly, but to me, it wasn't just a cosmetic upgrade to swap out the radio knobs.
The stock radio knobs on my 2019 Tacoma Sport are very shallow which doesn't leave one with a lot of room to grab them. I can't tell you how many times I accidentally called someone because my fingers bumped the screen while adjusting the volume.
I chose to upgrade to TacoMods Anodized Radio Knobs that are bigger and easier to grab. Plus, I love the more rugged look they provide.
Find It Online
15. Tool Rolls
Last but not least you have tool rolls. Tool rolls are probably one of the most essential interior mods or additions you can carry in your Tacoma at all times. Being prepared both on-road and off-road is essential for every vehicle. Tool rolls are great because they can be customized for your exact needs depending on how you travel. Whether that be a focus on everyday carry, recovery gear, a brake line repair kit, jumper cables, or any other random gear essential you may need when traveling in your truck. Some of the most important items I carry with me on a daily basis are general tools, tow straps, duct tape, zip ties, hose clamps, and much more.
There are many different companies that make tool rolls and bags that come in many shapes and sizes. From small and compact open-end wrench rolls to full recovery gear and duffle bags for tools, the options are endless.
The two top options on the market are the Atlas 45 Tool Roll and the Pangolin Tool Roll from Step 22 (pictured above). These rolls are not cheap but are well worth there cost in the long run. You can feel confident in buying one of these brands for the long term. If however, you are looking to save a few bucks there are plenty of options on Amazon and eBay. For a good affordable alternative to the Atlas 45, look at the Bucket Boss roll, and for a super affordable roll, check out the Crazy Ant's roll.
Find It Online
16. First Aid Kit
The number one item I would recommend would be a first aid kit.
It doesn't need to be some high-end military-grade or EMT setup, a simple first aid kit will work just fine. I believe it should be the first thing you put in your truck (or any vehicle). You never know when an accident might happen, so having a first aid kit along with some basic knowledge could be crucial in emergencies. Remember, the kit is only as useful as your ability to use it. Make sure you're prepared.
Above, you can see the Surviveware Large First Aid Kit, we've done an in-depth review covering this particular kit. This option contains pretty much everything you could ever need. We've also covered the Surviveware Survival First Aid Kit. Check out the comprehensive overview. This option is more geared towards outdoor survival, but it has all of the necessities and then some.
I grabbed a simple one from Amazon, but there are more than a couple of overland/survival companies that have put together some pretty killer kits.
Find It Online
Final Thoughts
There are a lot of interior mods, upgrades, and additions for the 3rd Gen Tacoma listed here, and it can take some time to get your truck exactly how you want it.
My advice is to figure out what the main purpose of your build is, then determine which items will serve that purpose best. You might find there are items on here you never need. You might also find there a few items I missed that you couldn't go without. Take the time to research all of your options before buying something.
There are so many companies making awesome products for Tacomas and each one might have different benefits over another. Good luck on your build. I'm starting to think mine will never actually be done!