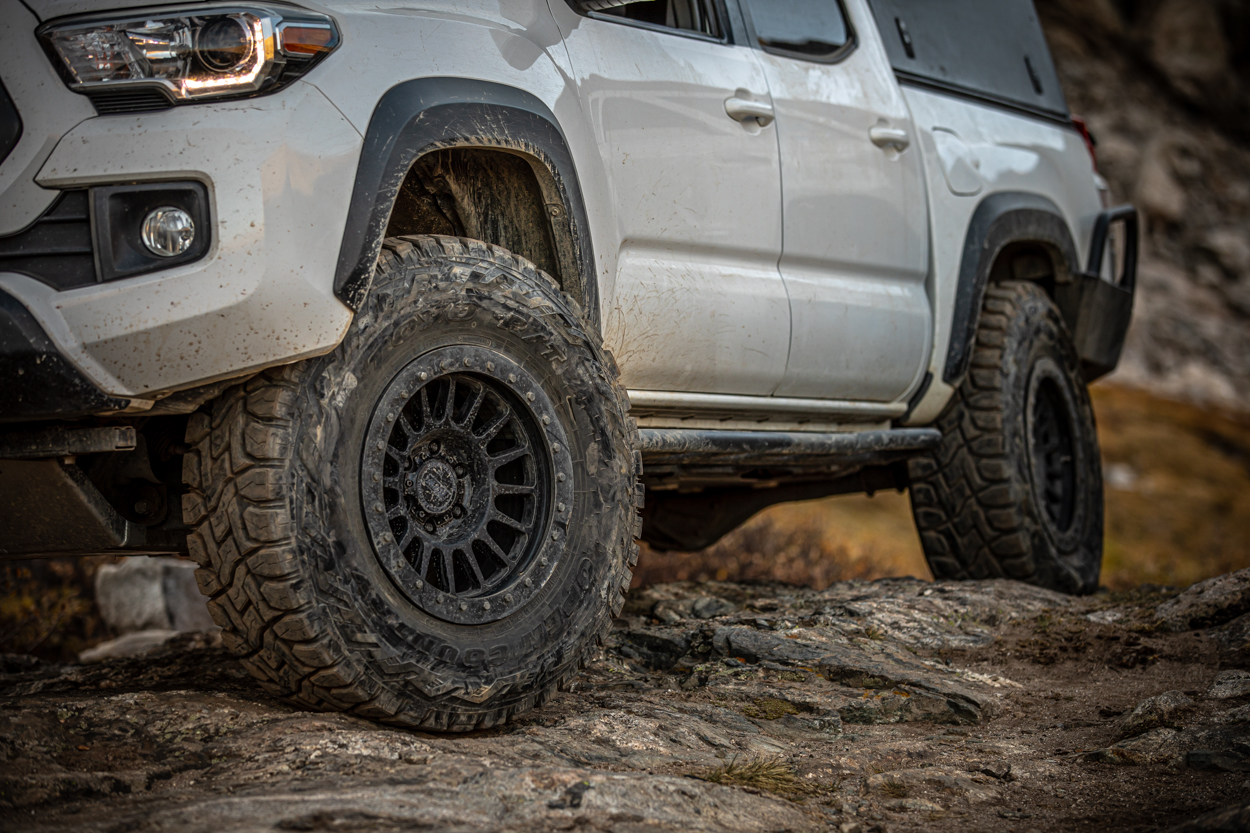 Introducing Relations Race Wheels: The Latest in High-Quality, Well-Built Off-Road Wheels for the Tacoma & More!
As you may already know, at Trail Tacoma, we cover the latest and greatest products, installs, reviews, epic off-road trip reports and more. This is our first company highlight, and hopefully, the first of many.
We are beyond stoked to present to you Relations Race Wheels, a company with serious attention to detail and a level of execution that is almost unmatched.
Company History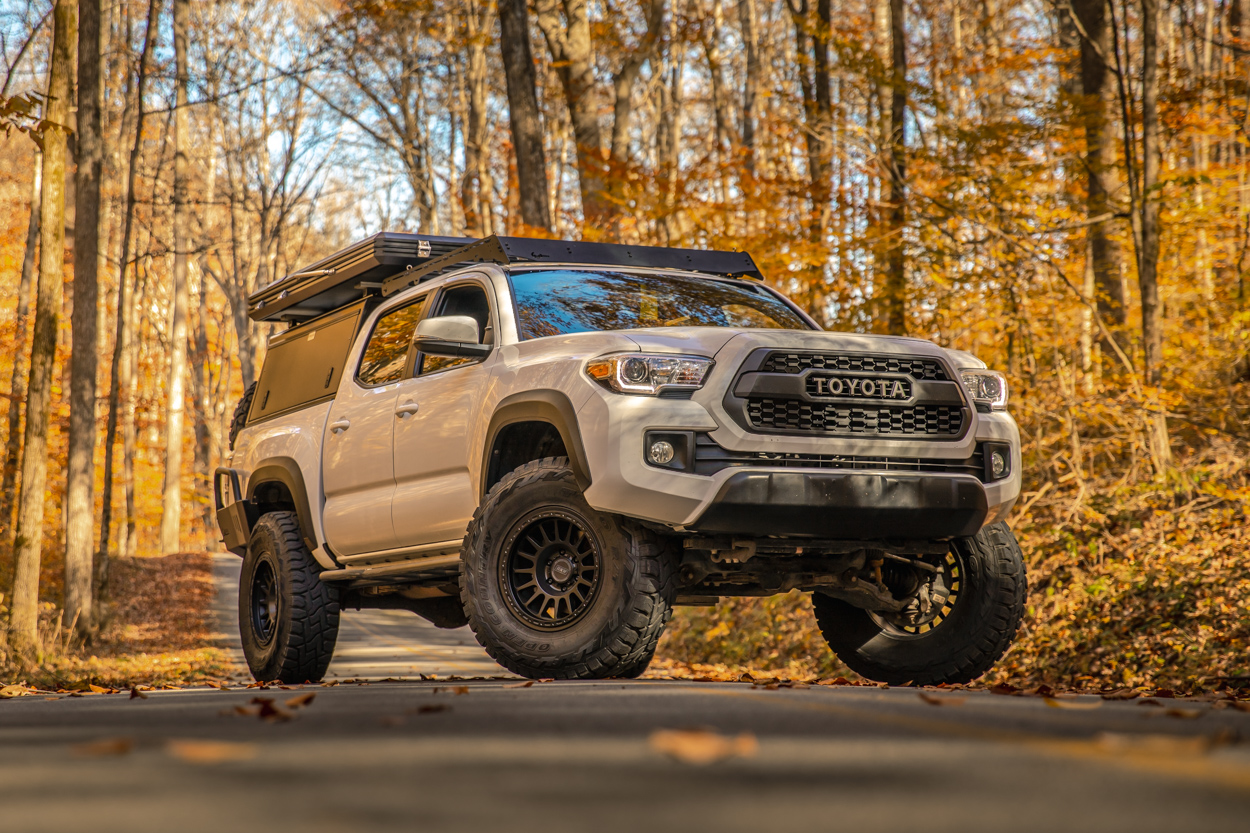 RRW was started in 2016 with a strong commitment to creating incredible wheels for consumer trucks.
The owner, Jack, always believed that truck wheels were bulky and that many of them didn't match or flow well with truck designs. Many of the options were too plain, or simply unnecessary. This mentality and a ton of hard work helped Relations to grow quickly.
Keys to Success
Jack and his team have three main things in mind when developing a new wheel.
Wheels must look clean, sleek, simple and unique

Wheels are designed for months at a time to achieve the best aesthetics possible
Effect of proper development create a timeless design

Wheels must save as much weight as possible

Less unsprung weight = better braking, acceleration, fuel efficiency

Wheels are tested to strict standards and load ratings

Rigorous FEA testing during design
Tooled wheel prototypes are tested to FIA/JWL standards
Final stage is real-life testing by the company, ambassadors and loyal customers
Strength, Weight Savings & Paint Finishes
The technical aspects include design optimization to shave off excess weight without lowering the load rating and building a weak wheel. Upgrading to a set of Relations wheels provides huge advantages when calculating weight on all four corners.
RRW wheels are built with a 2500lb load rating (midsize and 1/2 tons) and 3650lb (3/4 ton and 1-tons). And these ratings have been tested time and time again. These guys do not skimp on cost in production by saving raw materials, they do it right.
On top of all of this, Relations believes that they have one of the highest quality paint finishes for wheels on the market. Huge for longevity and corrosion prevention.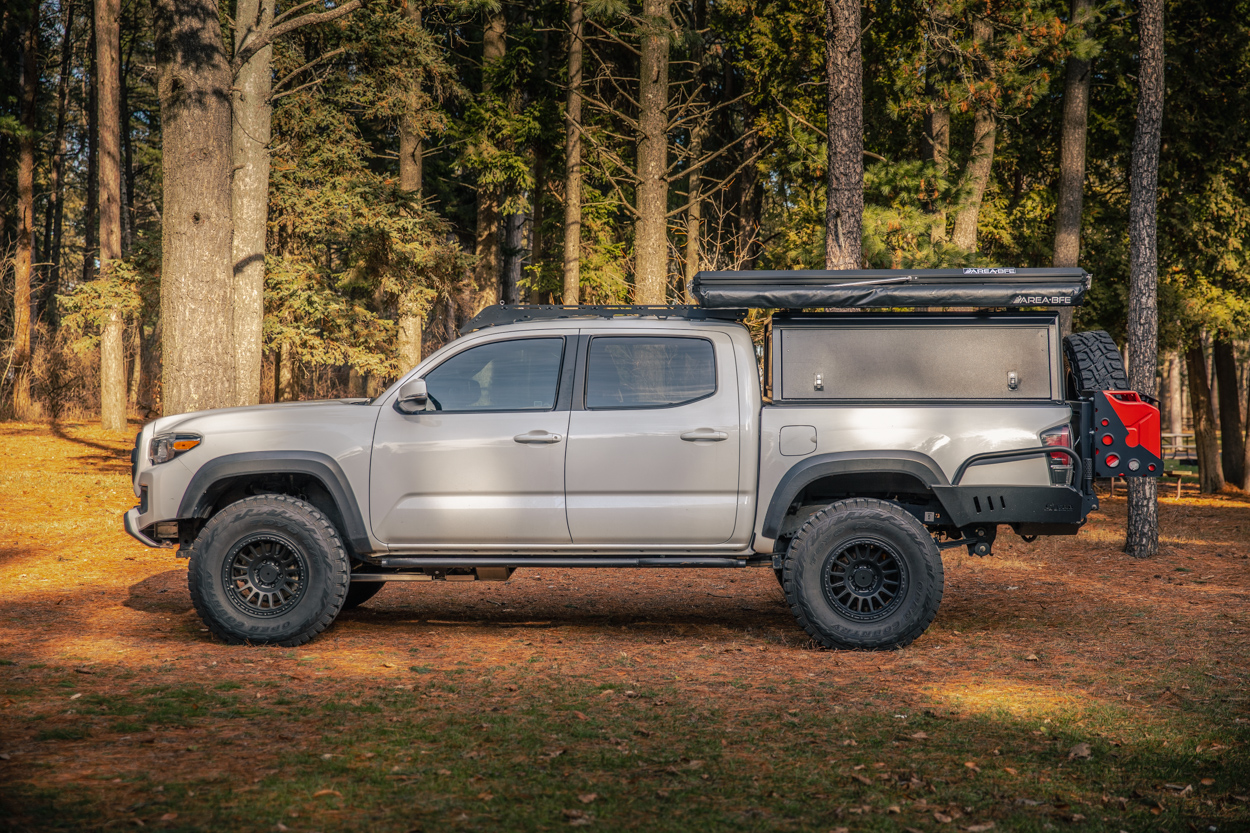 By 2019, it was time to add a design and manufacturing department. With the aid of 3D scanning technology and Solidworks modeling software, the team learned ins and outs of the need for rock sliders and winch bumpers. The rock slider design was perfected first, made to be just as strong as the weld-on sliders. DOM tubing is the steel of choice for these and standard for all products. Check out the differences between DOM and HREW here. A lot more armor and other steel products are currently in development. So much more to come.
Distinctive Choices
One of the things RRW is most happy to carry is the hybrid wheel line (read full review and overview here). These allow customers to run several different protection ring and beadlock options. This versatile design gives the customer more flexibility, having to spend less money upfront, and upgrade when ready.
No Compromise
Relations promises to NEVER develop a product that compromises on performance. They intentionally steer clear of low-quality materials and over-sized wheels that can negatively impact the vehicle. Many of the companies on the market, as you may know, use cheap materials and sacrifice function to make a buck.
Quality Over Quantity
All of the RRW products are influenced by a drive to produce simple, rugged and functional products. Quality, not quantity, is a strong focus. The team consists of a small group of individuals who love the outdoors and are looking to break the industry molds. The company offers products across several makes and models, so chances are, that your off-road/overland vehicle of choice can be outfitted at Relations. See their website for a complete lineup.
What's the Future Hold?
In 2021, Relations will be shifting a lot of focus to develop camper van kits that can be installed with little to no experience. We're talking bed systems, kitchenettes, cabinets, storage solutions, freshwater kits, and more. The designs will be made of 6061 aluminum structural membranes, finished in baltic birch plywood, or skinned with anodized aluminum. Many of these kits will also universal enough to be used in midsize and full-size trucks, even crossovers.
While this will big a large focus for the company, they will still continue to design and innovate products that would enhance the off-road performance and capabilities of trucks like the Tacoma.
Additionally, this year will be highlighted by the release of their new 1-piece monoblock forged wheel, which now includes the hybrid options in the forged configuration. The strength and quality will be unparalleled, perfect for those looking for the equivalent of an aircraft-grade aluminum offering.
They are dedicated to releasing products that not only look great but also outperform the other options available on the market.
We are happy to introduce such an amazing company!
Check out their lineup for the Tacoma below.
Let's Talk Wheels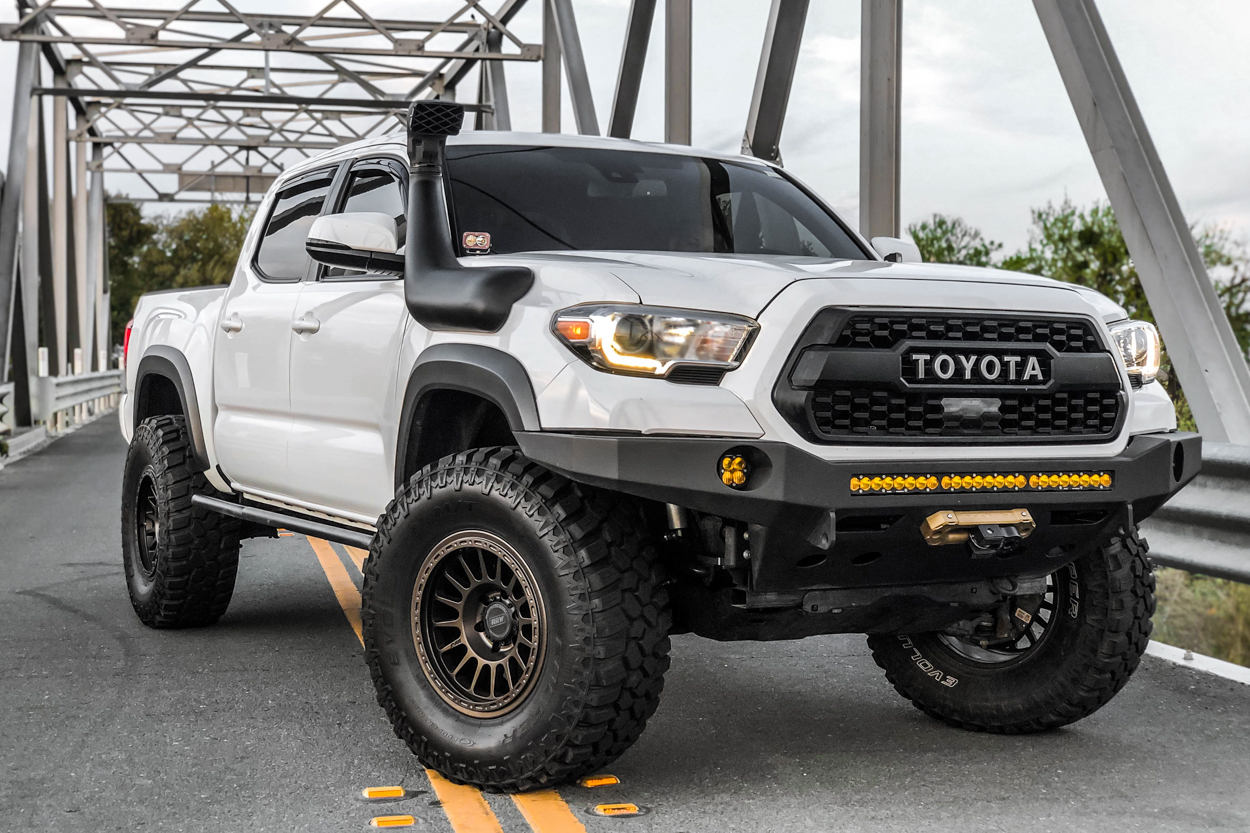 Relations offers more than 5+ different wheel models for the Tacoma.
We've highlighted some of our favorites below.
RR2-S – 17X8.5 and 16X8 (6X5.5 | 6X139.7)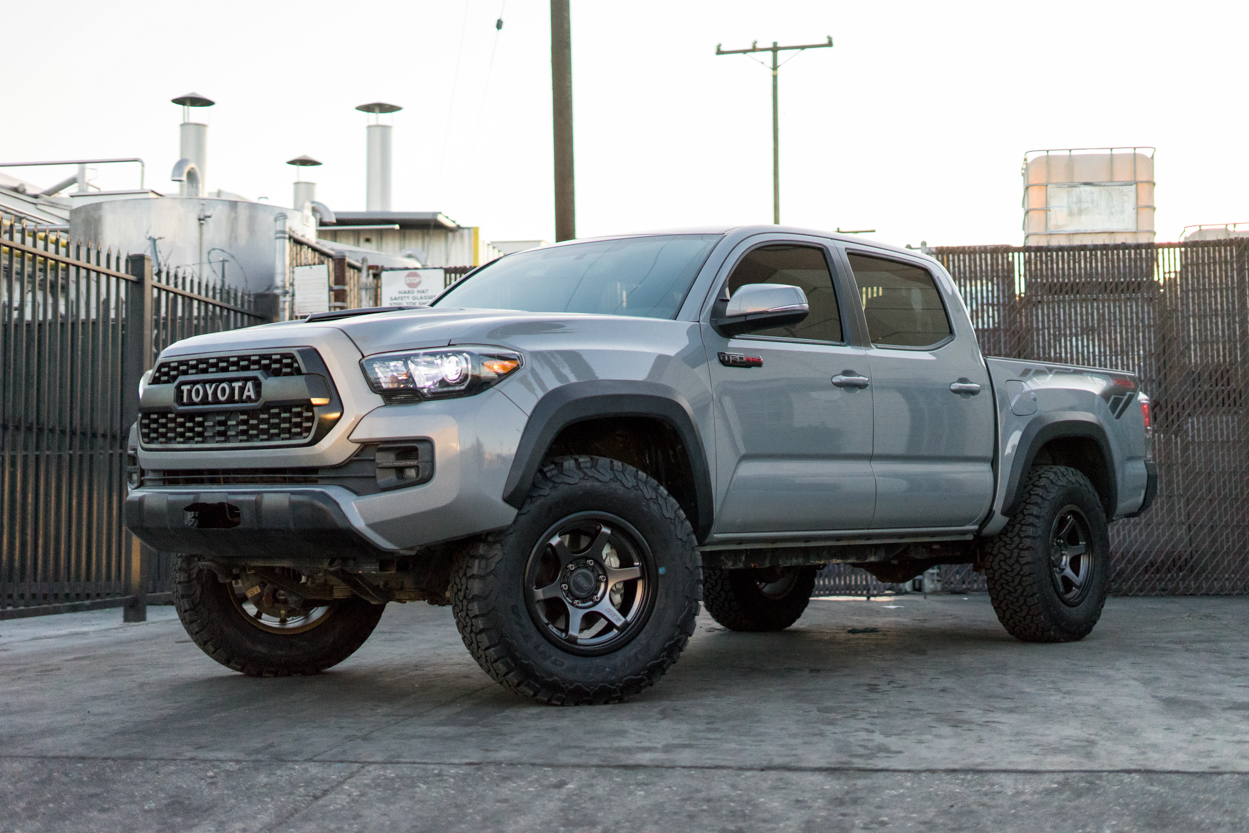 RR2-V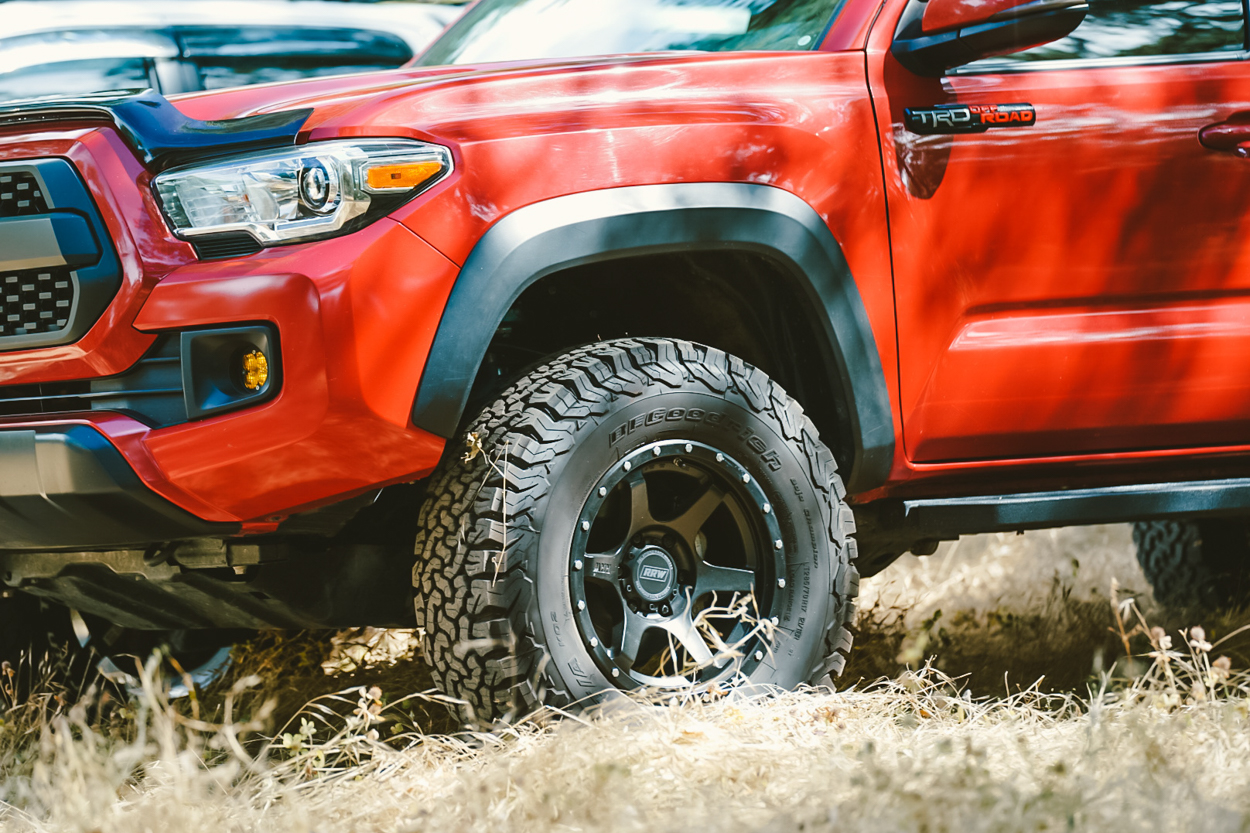 RR5-S – 16X8 (6X5.5 | 6X139.7)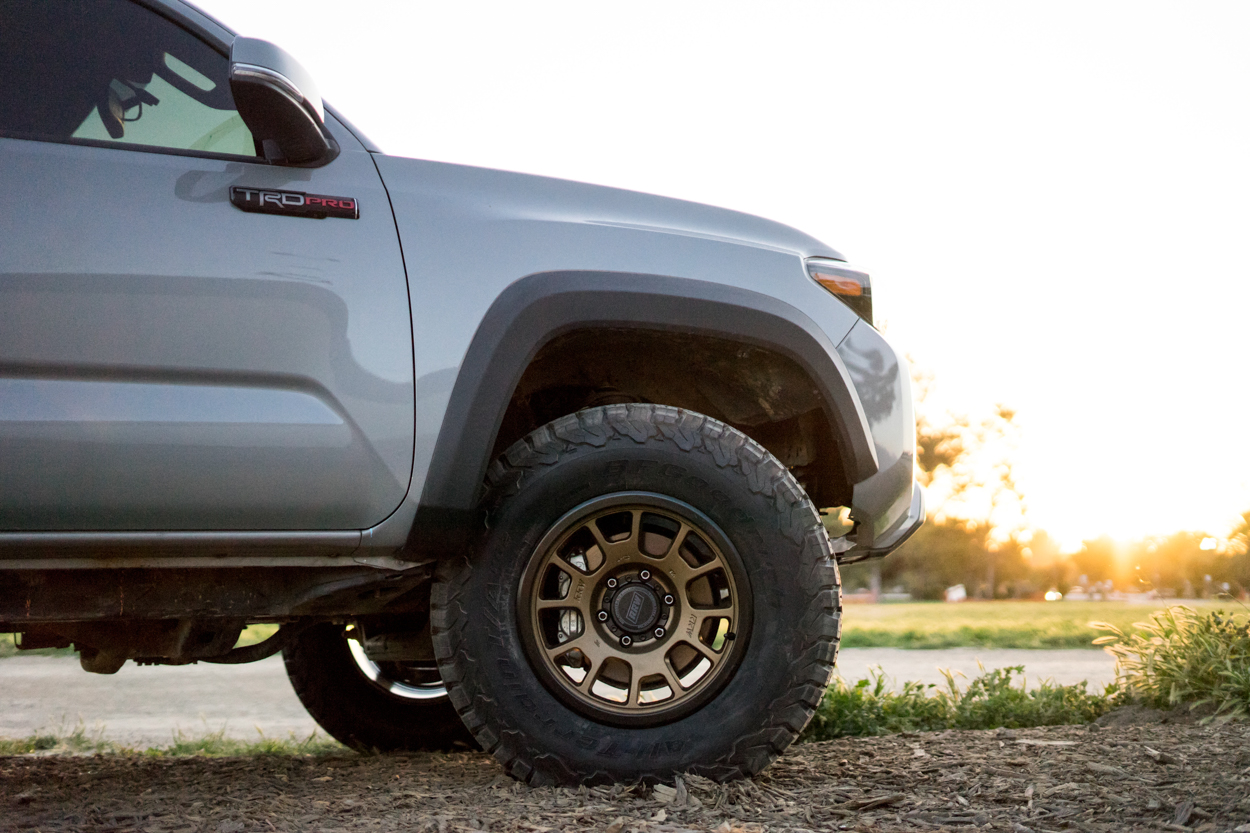 RR5-V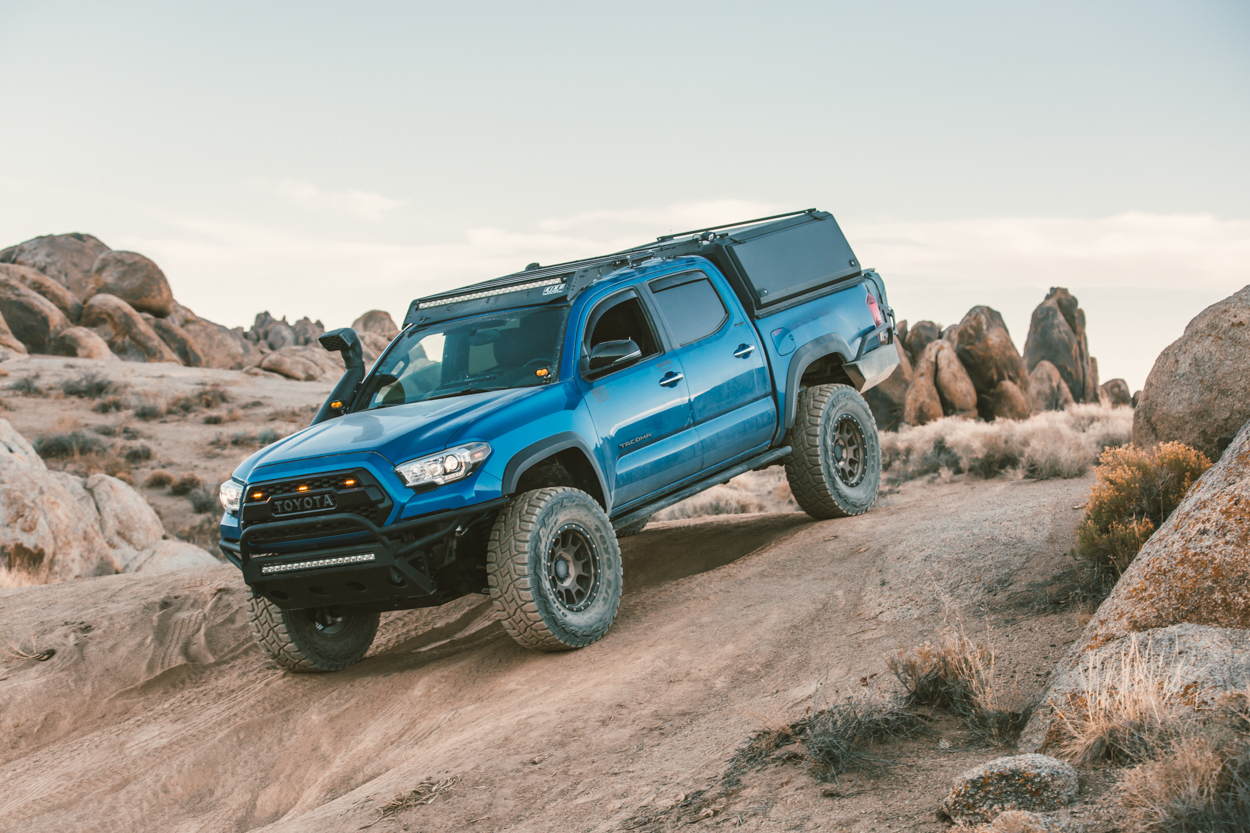 RR6-H (Hybrid Beadlock) – 17X8.5 (6X5.5 | 6X139.7)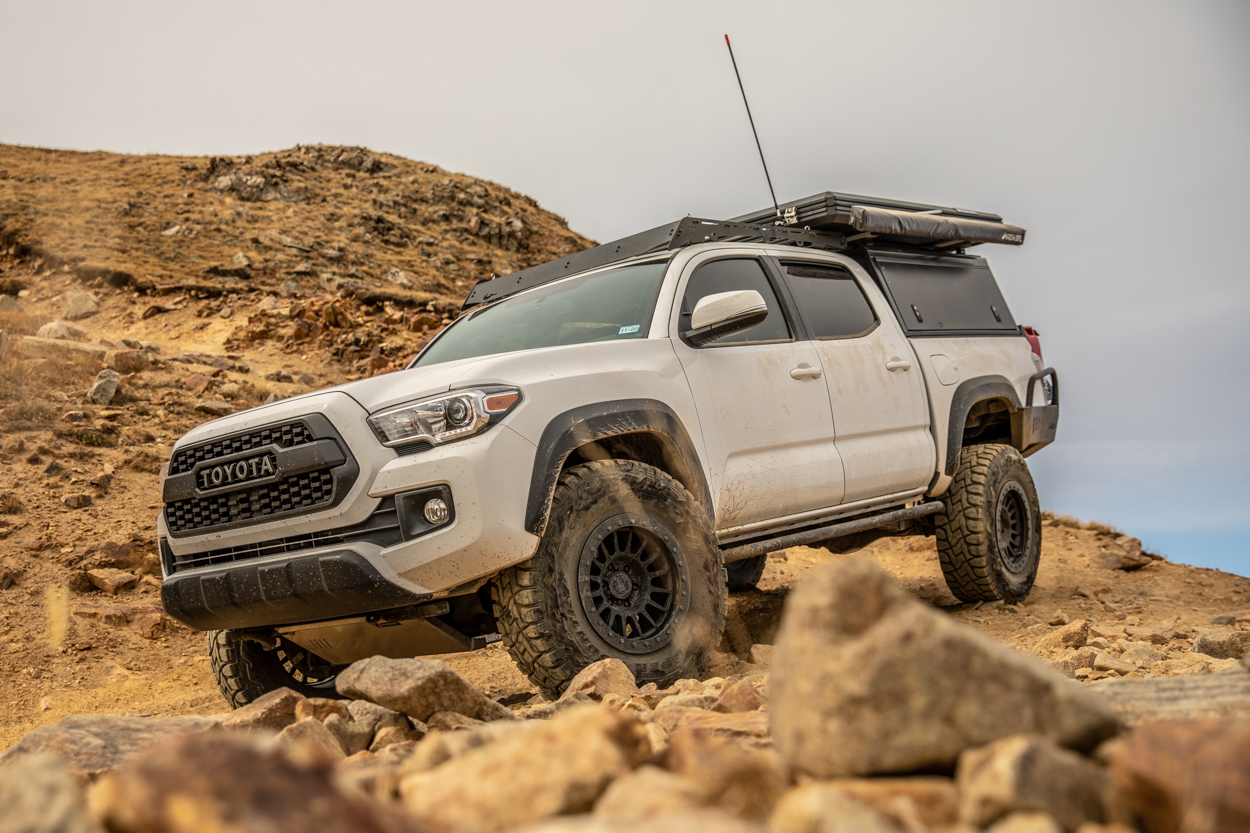 Not Just a Wheel Company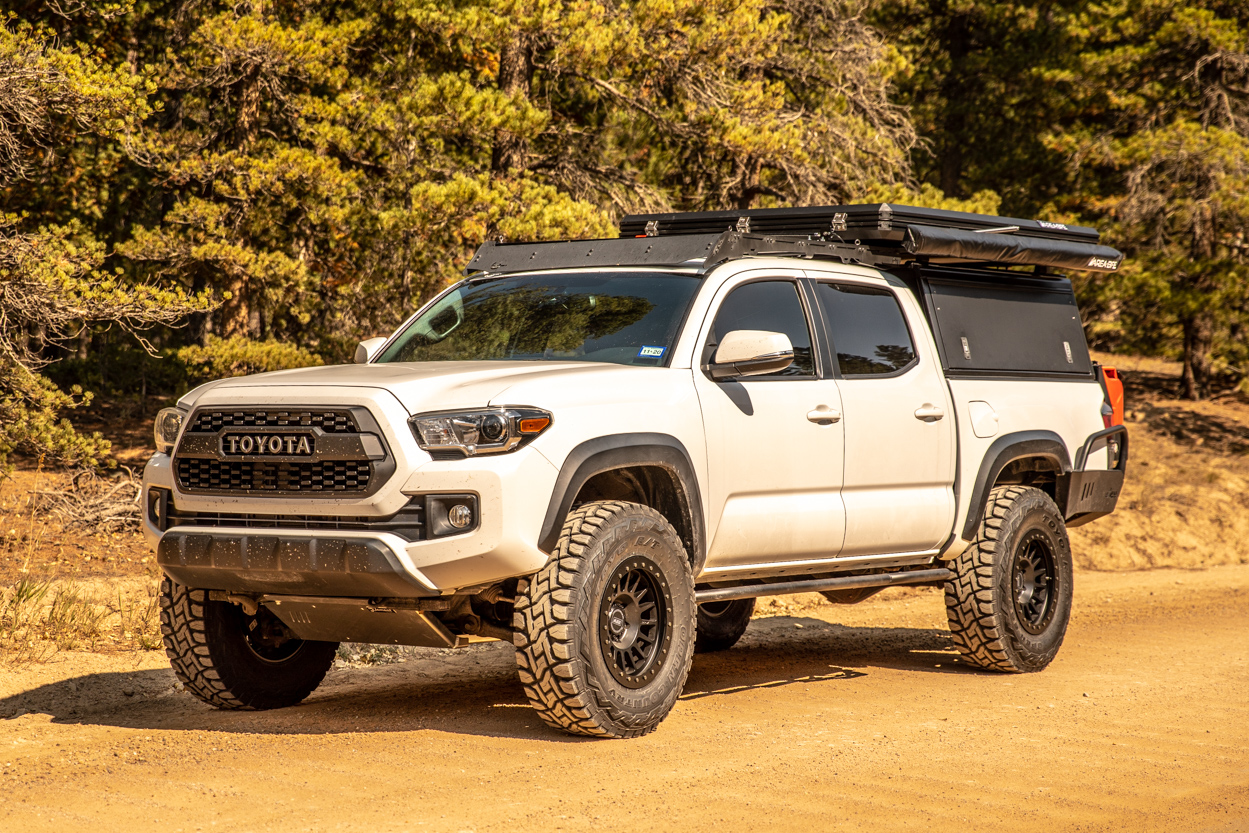 RRW might have started out making wheels, but they have since expanded their product lines.
They use the latest in CAD design software to produce a large array of products for the off-road market. This includes bumpers, rock sliders, skid plates, hidden winch mounting plates and they've even branched into leather seat covers. Some of their options even include DIY kits if you're up for welding your own armor.
While Relations continues to innovate, we're incredibly excited to see what's in the works. Suffice it to say, this is one company you don't want to overlook. We genuinely believe RRW is going to be one of THE companies to beat.
Let's run through some of their other offerings.
Bumpers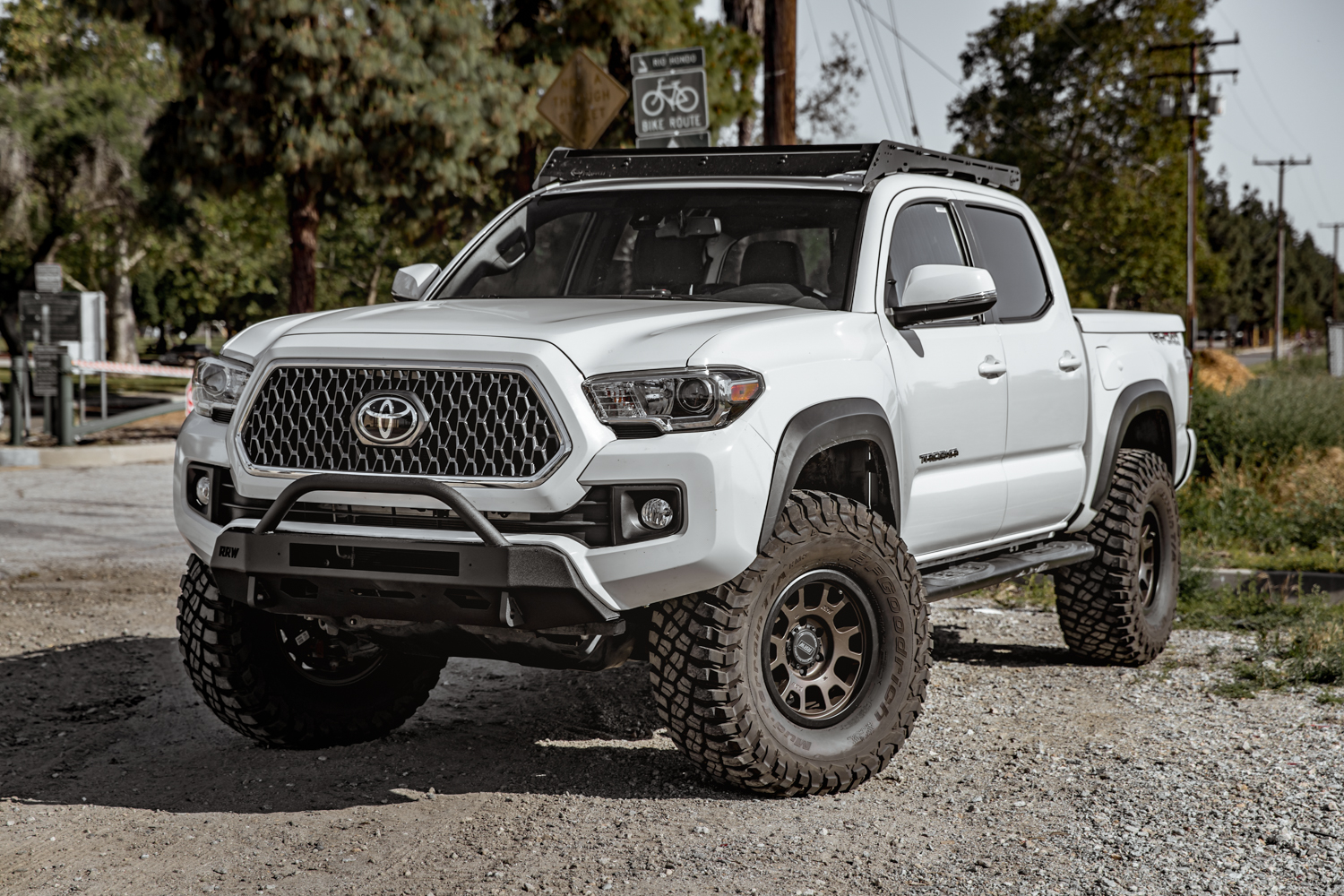 RRW offers a stealth bumper, which is a type of the very popular low-profile, slim bumper design that you've likely seen on social media. Like all of their metal options, they only use American-made steel.
These bumpers are created to have a sleek look without the excess added weight. The stealth front bumper also increases approach angle and clearance. With room for a dual row LED bar and a winch, this bumper has it all.
In addition, an easy install and the option to customize make this bumper great for even those who are new to modifying their trucks.
Rock Sliders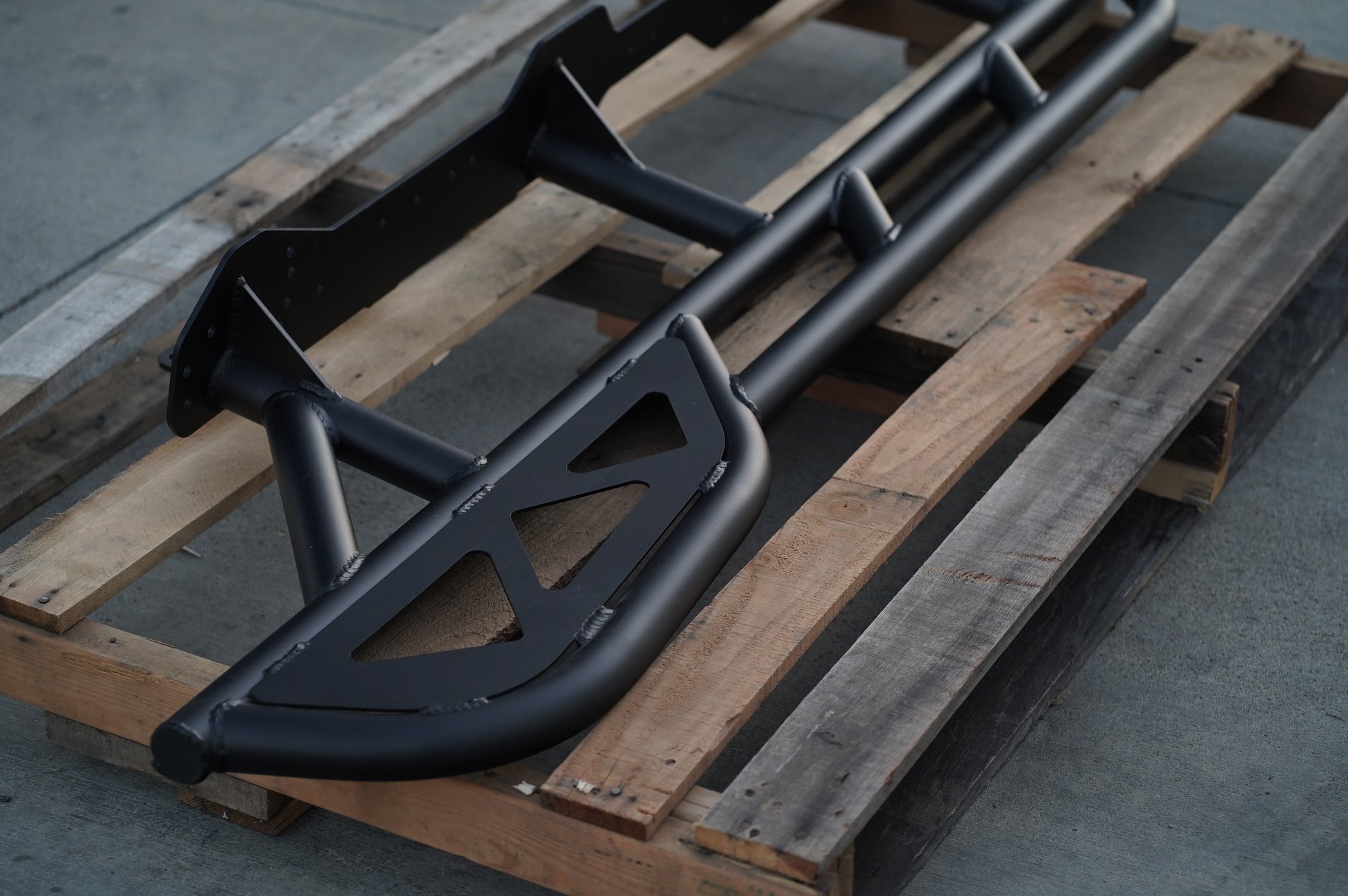 RRW continues to impress with its slider lineup. These bolt-on sliders, with standard DOM tubing, offer serious protection and style.
The sliders feature a standard kickout with step plate, an optional durable satin black powder coat, big reinforced gussets and they require absolutely no drilling. These things are beefy! You can be rest assured that you'll hit the trail, not only in style but also with the peace of mind that these sliders will be there in case you get up close and personal with tough obstacles.
Accessories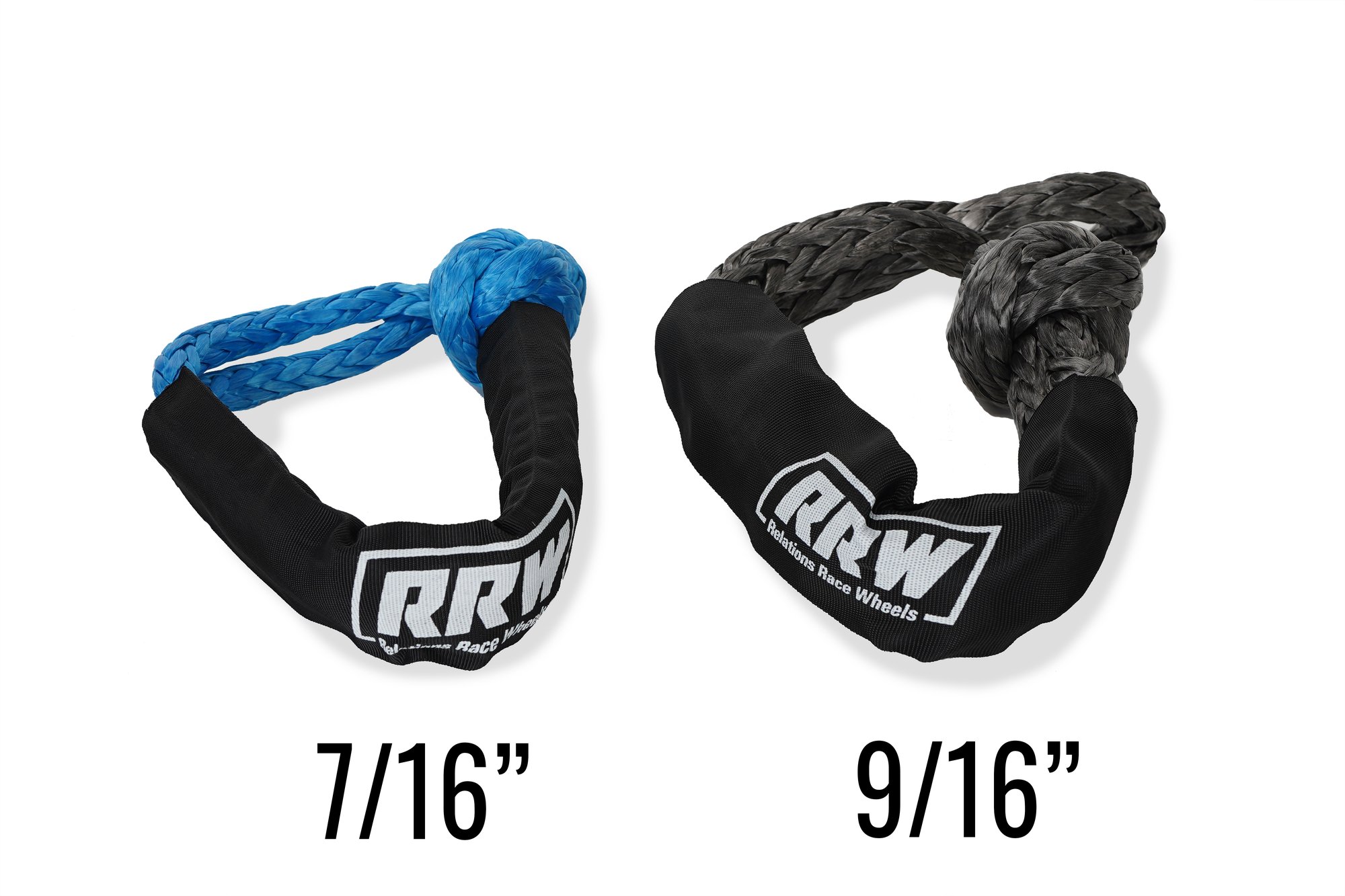 RRW only has a few accessories available at the moment.
Most notably, they offer 3 different sizes of soft shackles. There are also spline drive lugs nuts and replacement bolts for their rock rings. Of course, you can purchase missing/lost components as well.
As with the rest of their lineup, we imagine Relations is planning to expand this category as well.
The Trail Tacoma Truck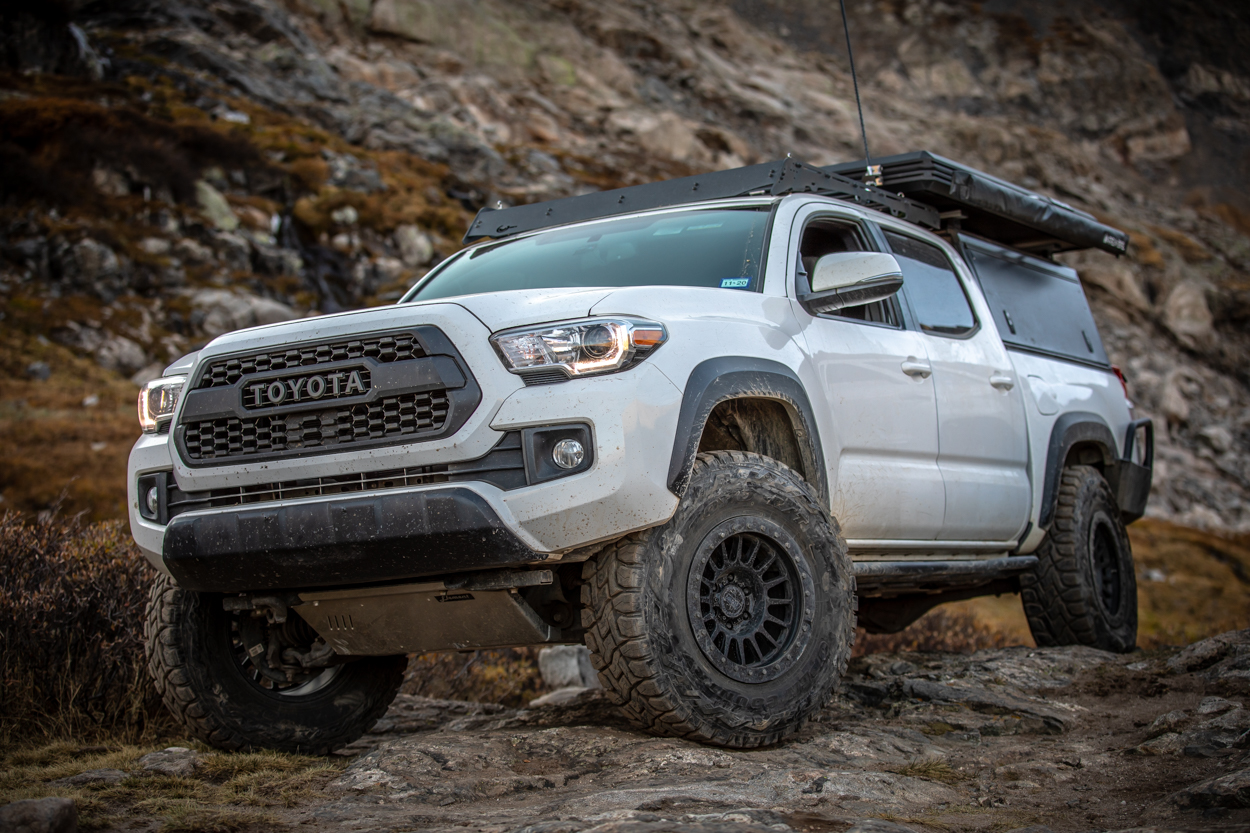 We believe in RRW products so much that both my personal truck and official test build for our site run the above-mentioned RR6-H wheels (paired with some 285/75/17 Toyo Open Country R/Ts) and their DOM Bolt-On Rock Sliders.
As soon as I had the wheels, tires and sliders on the truck and barely a week after install, I was beating on them in the mountains near Denver. I have to say, I'm impressed. The optional rock rings did an exceptional job and the rock sliders saved my doors and rocker panels more than once.
I'm stoked for what the future holds and I hope to have the opportunity to test out their other wheel options. Especially the forged choices. Those are beyond rad!
Check out our complete review and overview of the RR6-Hs here.
These hybrid wheels are a very important product to the team at Relations.
Final Thoughts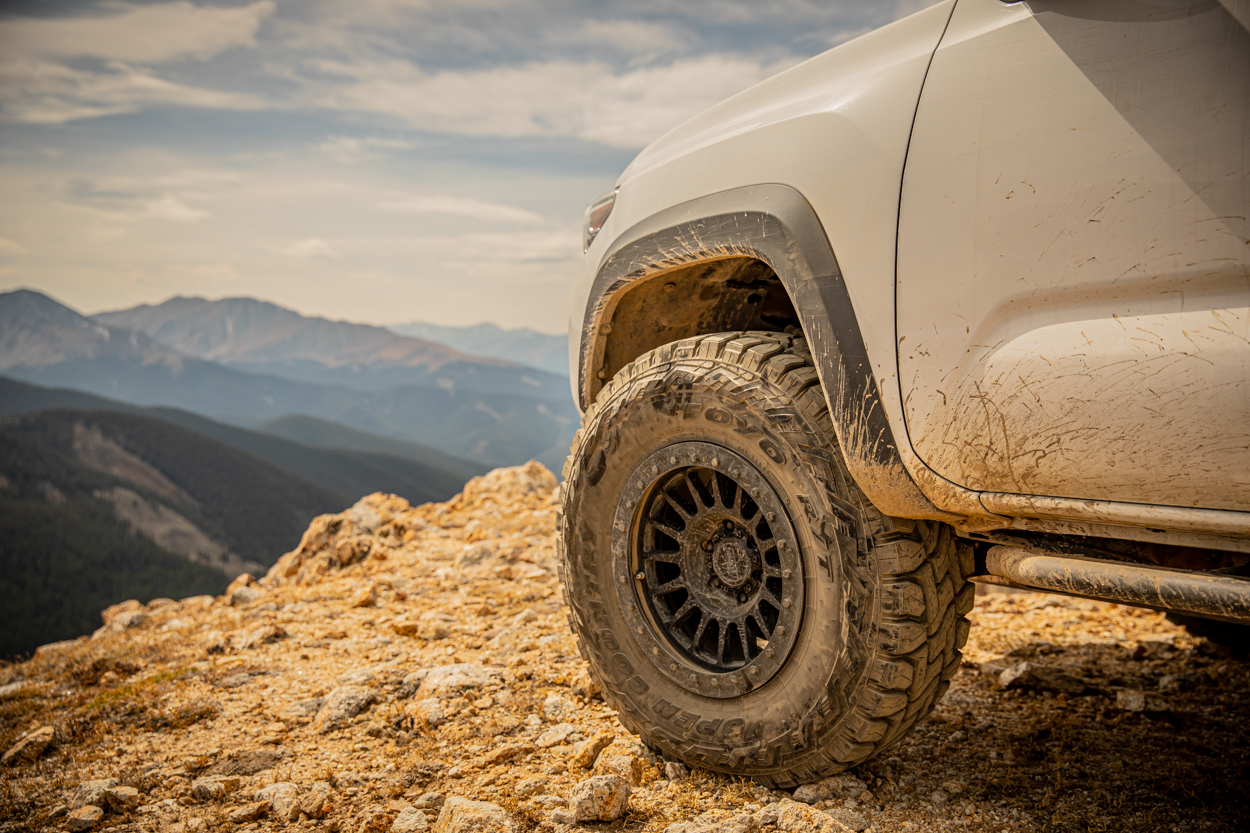 The off-road market for Toyotas has grown rapidly over the past decade. Companies are popping up all over the place, and to stand out and be the best, you need to think outside the box. Relations Race Wheels is a company that pushes the envelope and has some serious attention to detail.
We are also happy to see that their product offering has branched into other categories outside of just wheels. As with the wheels, RRW's armor and other product offerings continue their record of strength and reliability. Having spoken directly with the team at Relations, we know that they have got a TON of stuff brewing and we can vouch for their attentiveness and easy communication.
We can't wait for what else is in research and development! Keep an eye on these guys.