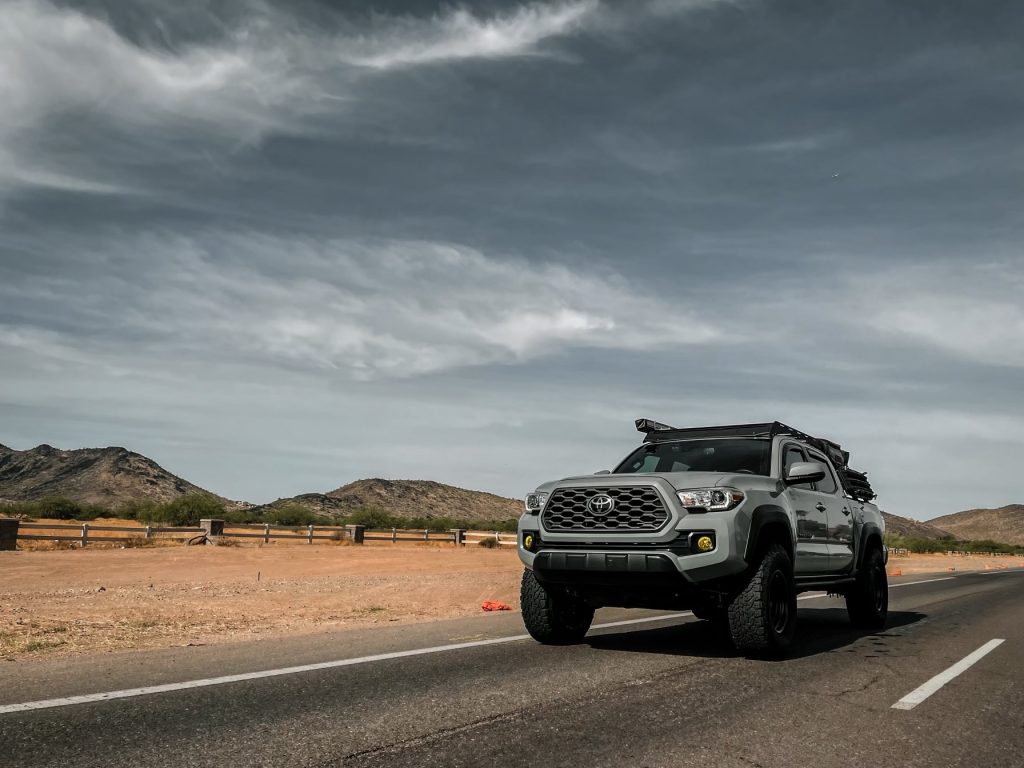 A Detailed Compilation of the Must-Have Technology-Based Accessories & Gear for Overlanding, Off-Roading & Traveling in Your Toyota Tacoma
It's no secret that technology, in general, has become a staple in creating innovations that make our lives easier.
The advantages and positive impacts that tech has can also be demonstrated in a variety of ways with our Tacomas.
Whether you are preparing for your next big overland adventure, wanting to add additional performance, or simply the type that uses their truck for creative purposes, let's overview the ten best tech categories for your Tacoma.
Top Tech Gear & Accessories
Signal Boosters
Alright, let's move into our first category, signal boosters.
The general reasoning for needing a signal booster is in the name, to dramatically increase your ability to connect to cellular networks. We have all been there (or somewhere for that matter) where we no longer have a connection and we've desperately needed it.
This item is especially handy to have for us overlanders and adventures who are constantly far from any type of formal civilization.
weBoost Drive Reach OTR
weBoost has really been the innovator when it comes to this technology, hence why we will showcase a few of their options in this article. The general go-to weBoost is the Drive Reach OTR and for several reasons.
From incredibly easy operation, simple install, and awesome performance, there's a reason why this is one of the most popular signal boosters out there.
You can check out our in-depth review of the weBoost Drive Reach OTR here.
Find It Online
weBoost Drive Reach OTR Cell Phone Signal Booster Kit: Check Price
weBoost Drive Sleek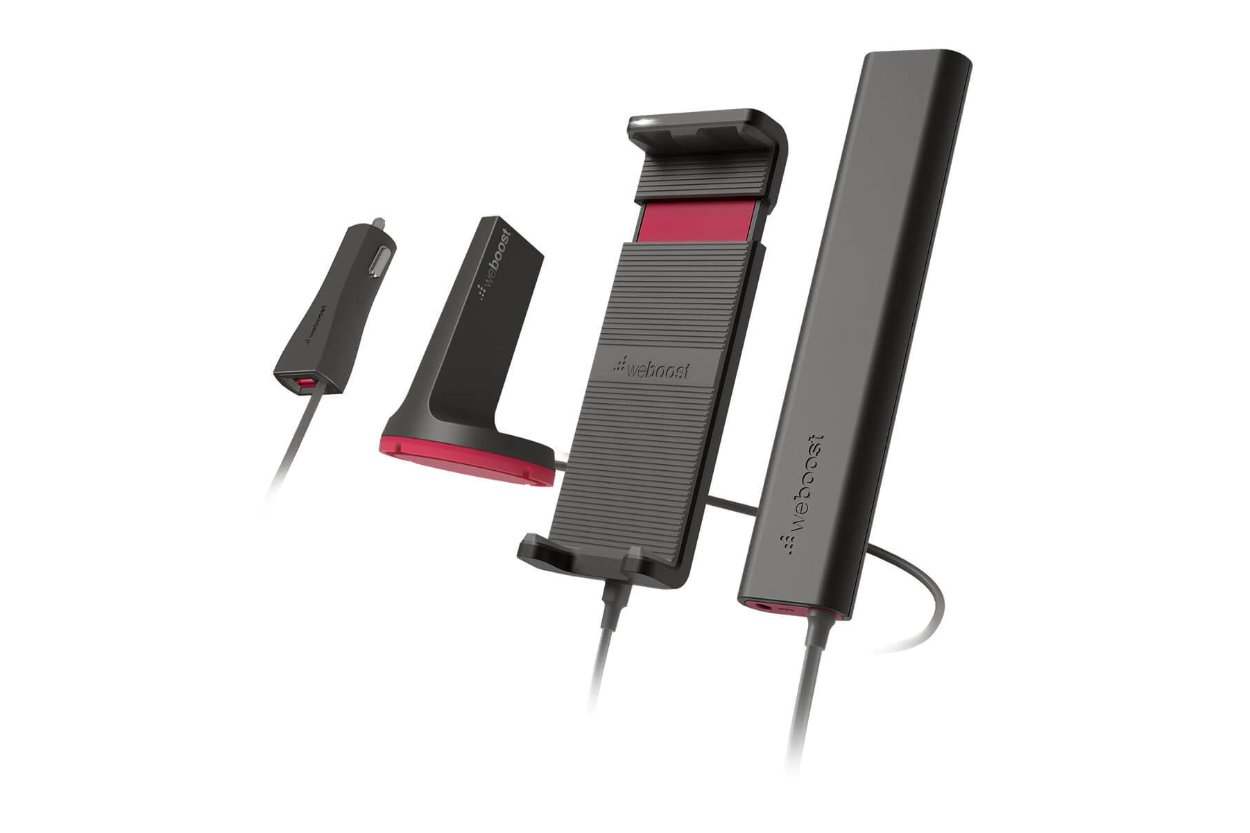 Now if you really like the idea of picking up a signal booster for the redundancy and performance benefits, but maybe you're just a single user and want a cheaper option, check out the Drive Sleek.
Like all of the weBoost options that we list, the weBoost Sleek is 5G ready, will work in remote areas, and will provide consistent coverage wherever you go. The install, in particular, takes literally minutes, as it is more or less just a phone holder which doubles as a hands-free mounting option.
Find It Online
weBoost Drive Sleek Cell Phone Signal Booster Kit: Check Price
weBoost Drive X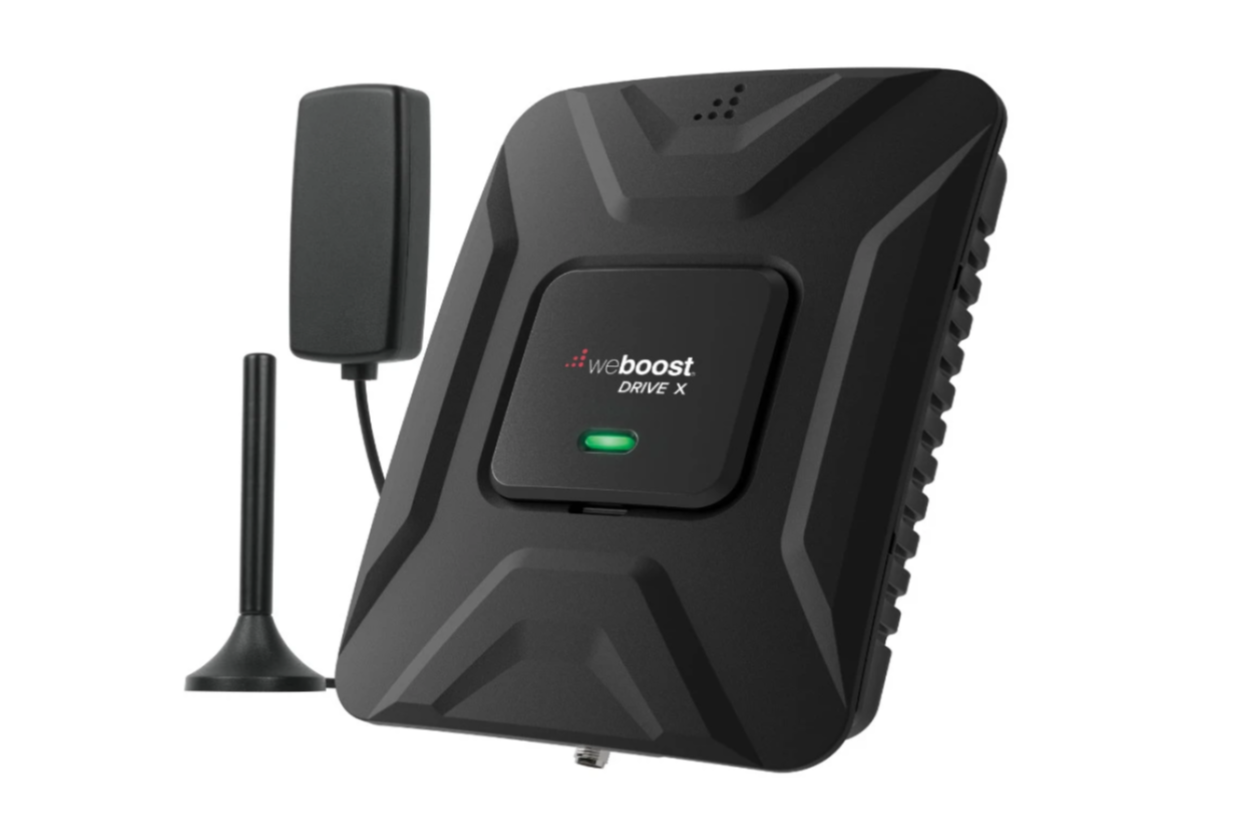 Coming in between the Sleek and the Reach OTR is the weBoost Drive X.
Again, this option will provide increased cell coverage and connectivity with a simple and quick install. The difference here is that there is a 33% increase in range when compared to the Sleek. This is particularly due to the included dedicated antenna, which does not come with the Sleek.
Find It Online
weBoost Drive X Cell Phone Signal Booster Kit: Check Price
Radios
Capable communication options are absolutely key when navigating remote trails and locations.
Alternatively, effective ways of communication become even more useful when traveling in a group. Now as most of you know, there are different forms of radio-based comms, so let's list out some of the leading ways to communicate while traveling in your Tacoma.
Midland MXT275 MicroMobile Two-Way Radio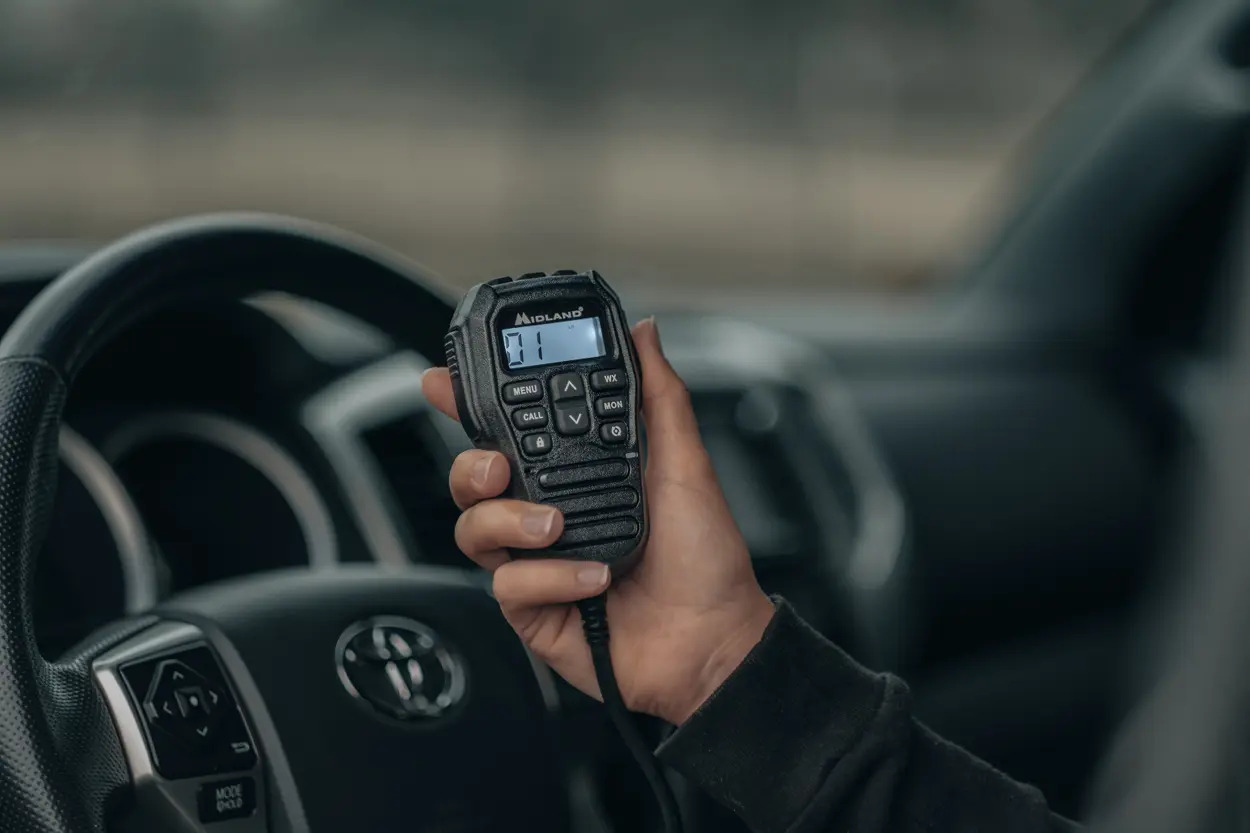 First, our best all-around GMRS radio option.
Now Mike – @mykospro has already done a full in-depth review on this radio in particular, which you can find here, but to list off some quick specs, the MXT275 provides a 15-Watt two-way option that is simple to install in your truck and provides exceptional functionality for the price.
Find It Online
Midland X-TALKER T71VP3 Two-Way Radio
Looking for a more traditional hand-held option that checks the FRS checkbox thoroughly?
This option will provide you with an incredible range and a ton of channel options with simplicity in mind. This unit is also included in the Midland radio review and overview.
Find It Online
Midland DBR2500 Dual Band Radio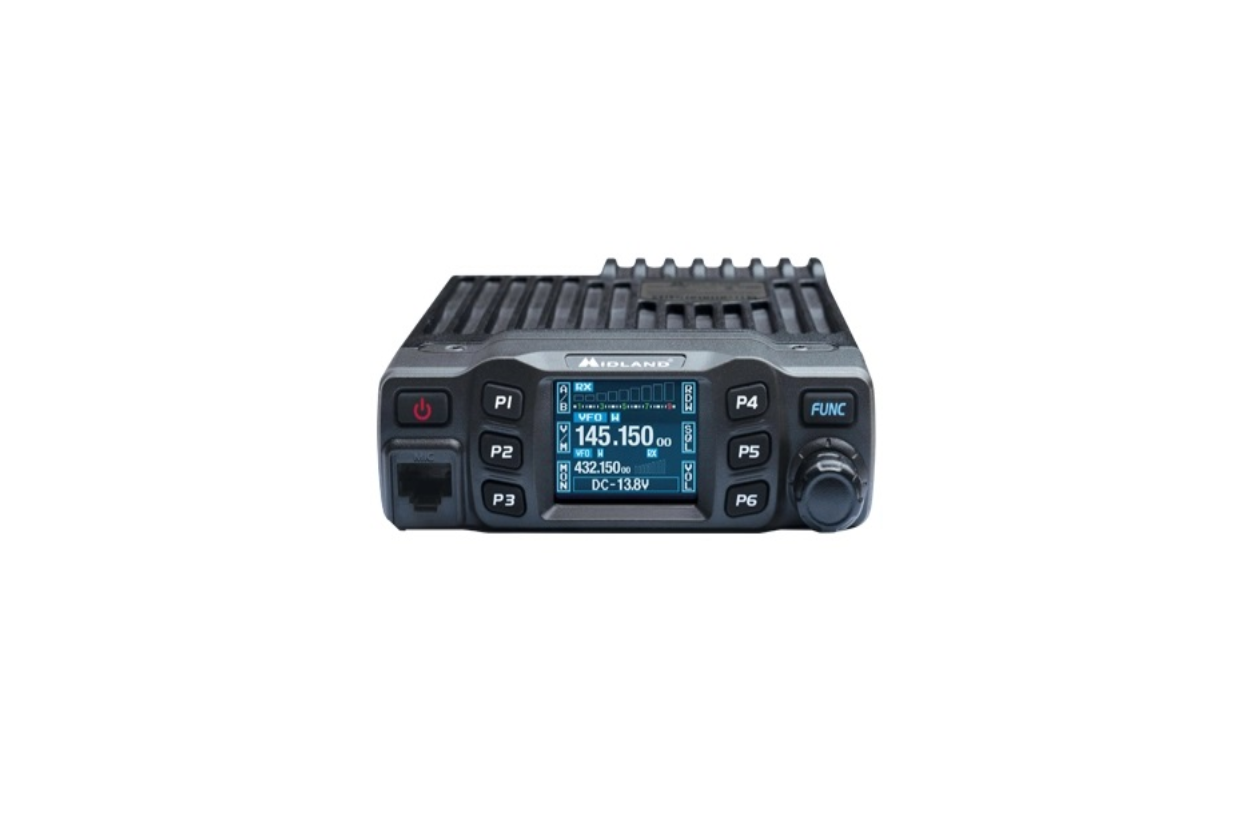 Now for the HAM folks out there, we have the Midland DBR2500.
This is an amateur two-way radio option that provides straightforward mounting possibilities in the Tacoma and like the other radios mentioned previously, weather channels are available making this a solid choice for your adventures.
Find It Online
Portable Power Stations
Most of the tech that we're listing will, of course, require power.
Modern power options have made many amenities and tech more feasible on longer overland or camping trips. Here are some of the best power solutions for your trips.
Jackery Explorer 1000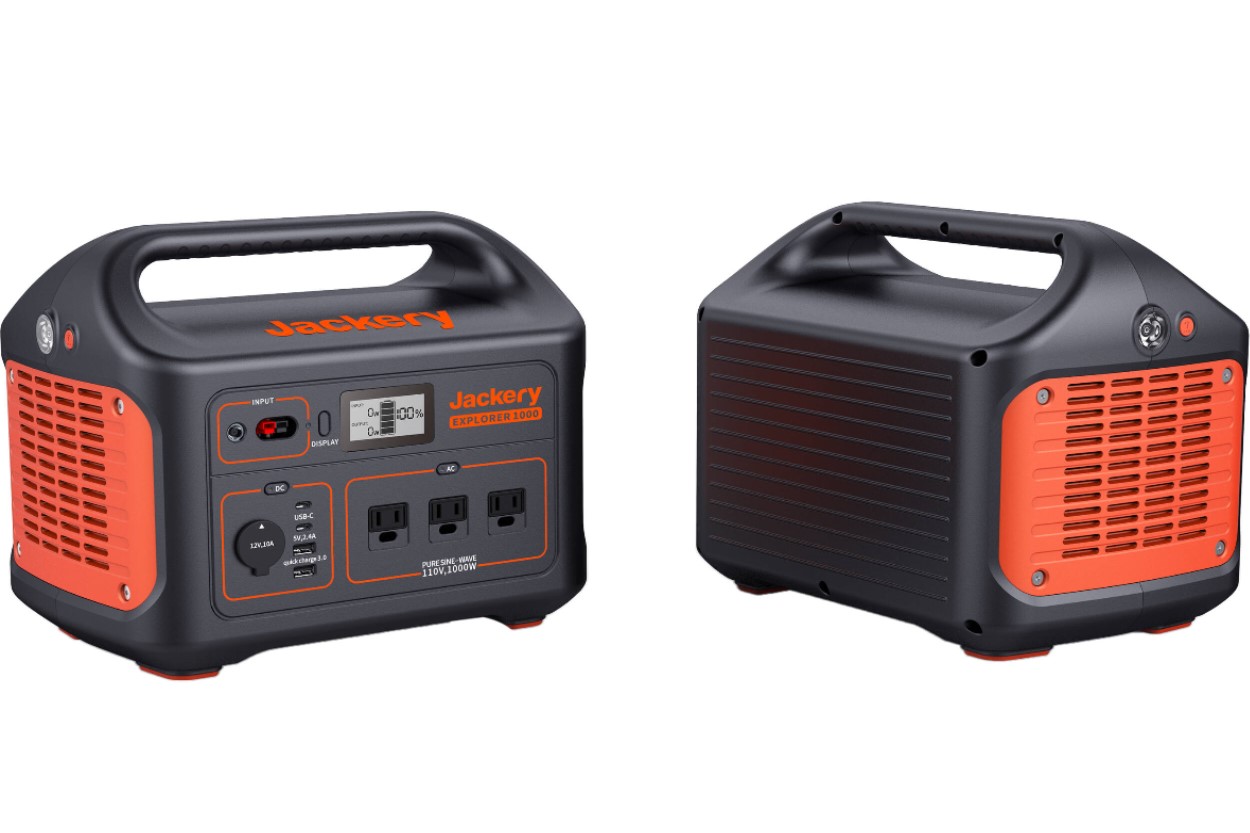 On to one of my personal favorites, the Jackery Explorer 1000.
Now we've already covered another version of Jackery's products, the Jackery Explorer 500. You can find that review here. However, if you are looking to power more power-hungry items such as a fridge, or you are powering a ton of camera equipment, this is definitely the option for you.
Find It Online
Goal Zero Yeti 1500X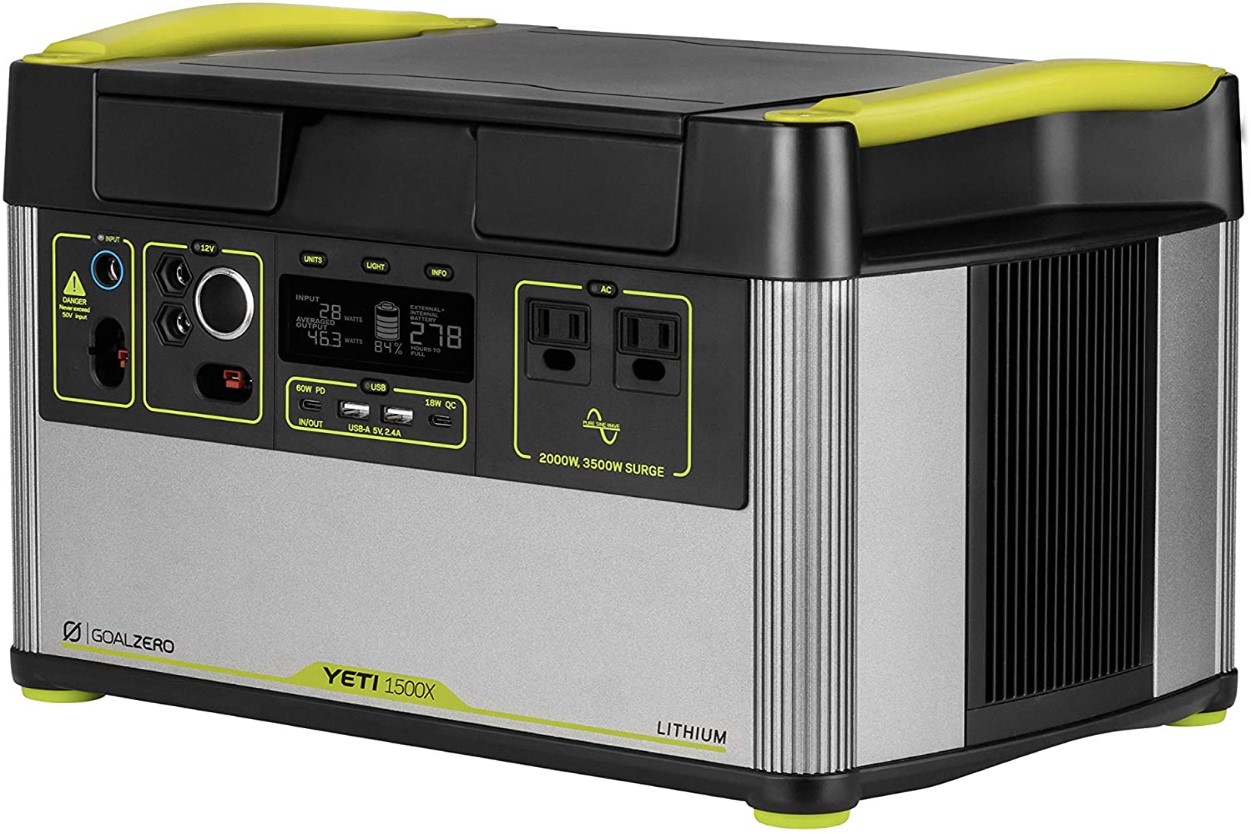 The Goal Zero 1500X is one of the industry's most popular options and is featured almost everywhere.
With a 1500-Watt capacity and solid I/O options, this alternative does come at a more expensive price than the Jackery 1000. Price in the portable power industry is relatively based on how much portable power you want so you can use your off-road needs and requirements to help justify how much wattage you'll need.
Find It Online
Bluetti AC100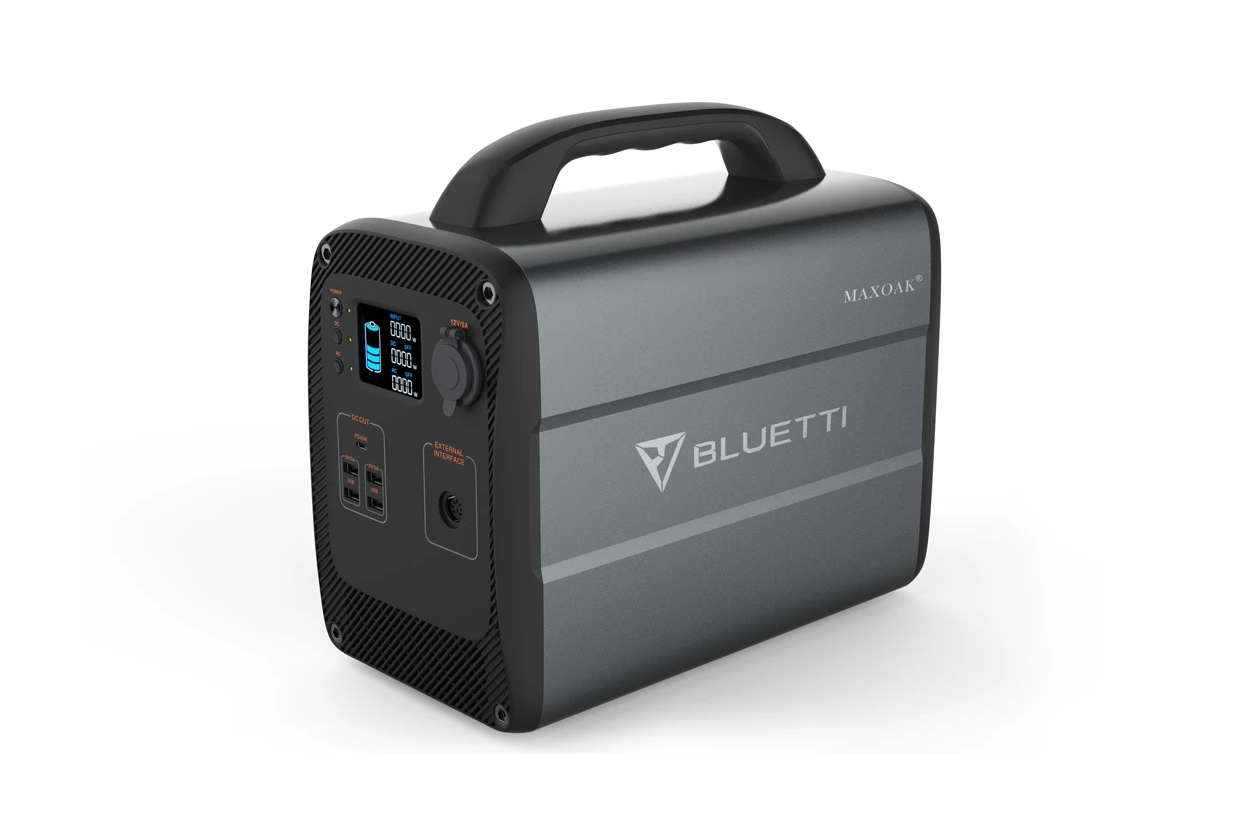 Another 1000 watt option is the Bluetti AC100 power station.
Additionally, this and all of the other options, allow for solar panel connectivity which is a huge plus if you're one to be off-grid for a while. The uses for these power stations allow for tons of possibilities on the road and at the campsite. For example, you'll be able to power a 40w fridge for over 21 hours, or your 200w coffee grinder for four-plus hours (that's a ton of coffee).
Find It Online
Fridges/Freezers
These options are literally the modern alternative to ice chests/ coolers.
They provide a quality solution that makes nutrition and meals on the road easily manageable that lasts much longer than the traditional ice-cooled methods. Thankfully, we've already gone over the portable power stations that power these fridge options as well.
Dometic CFX3 75DZ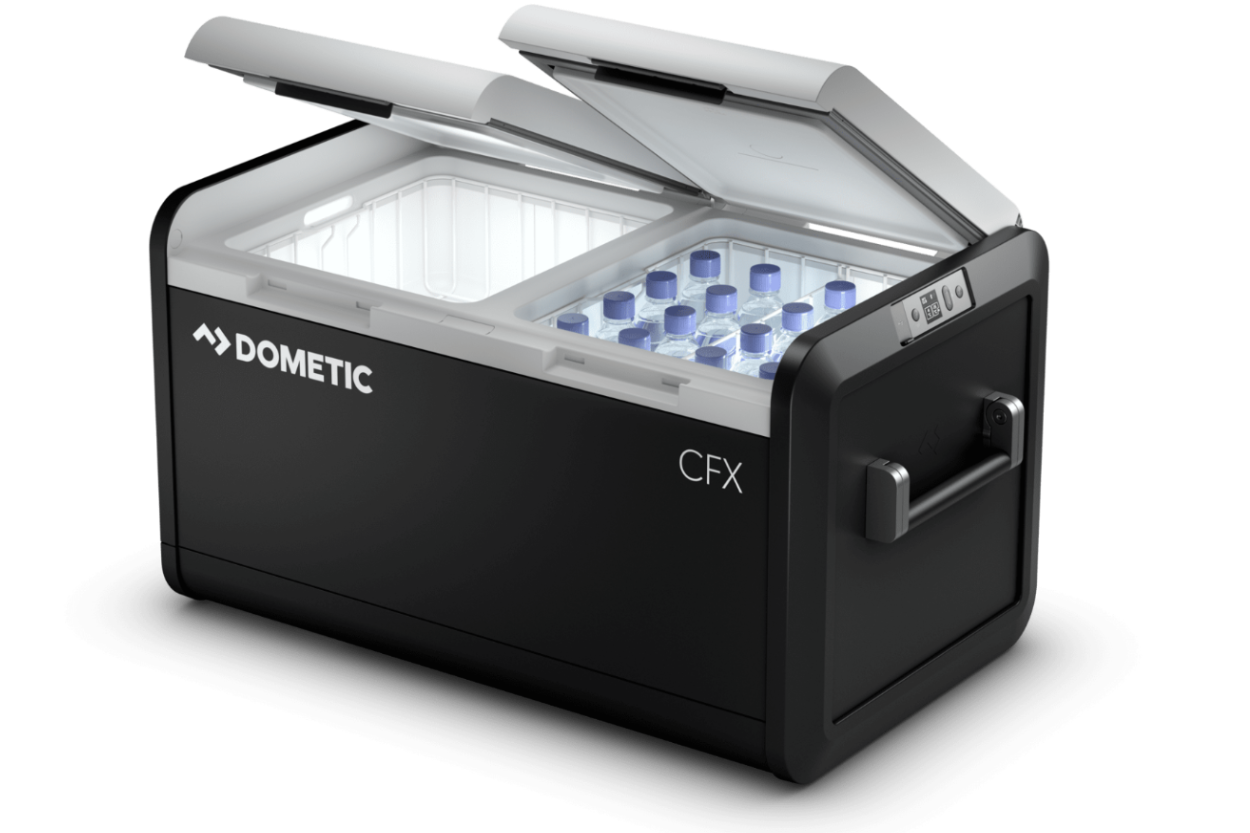 Dometic is an industry-leading brand and provides many variations of its fridges. This makes choosing an appropriate size of fridge easy, as everyone's needs may vary.
The Dometic CFX3 75DZ is a 75-liter option that is packed with tech. From controlling the temperature with your phone to the independent dual-zone cooling, this a top-shelf fridge.
Find It Online
Ironman 4X4 IceCube 65L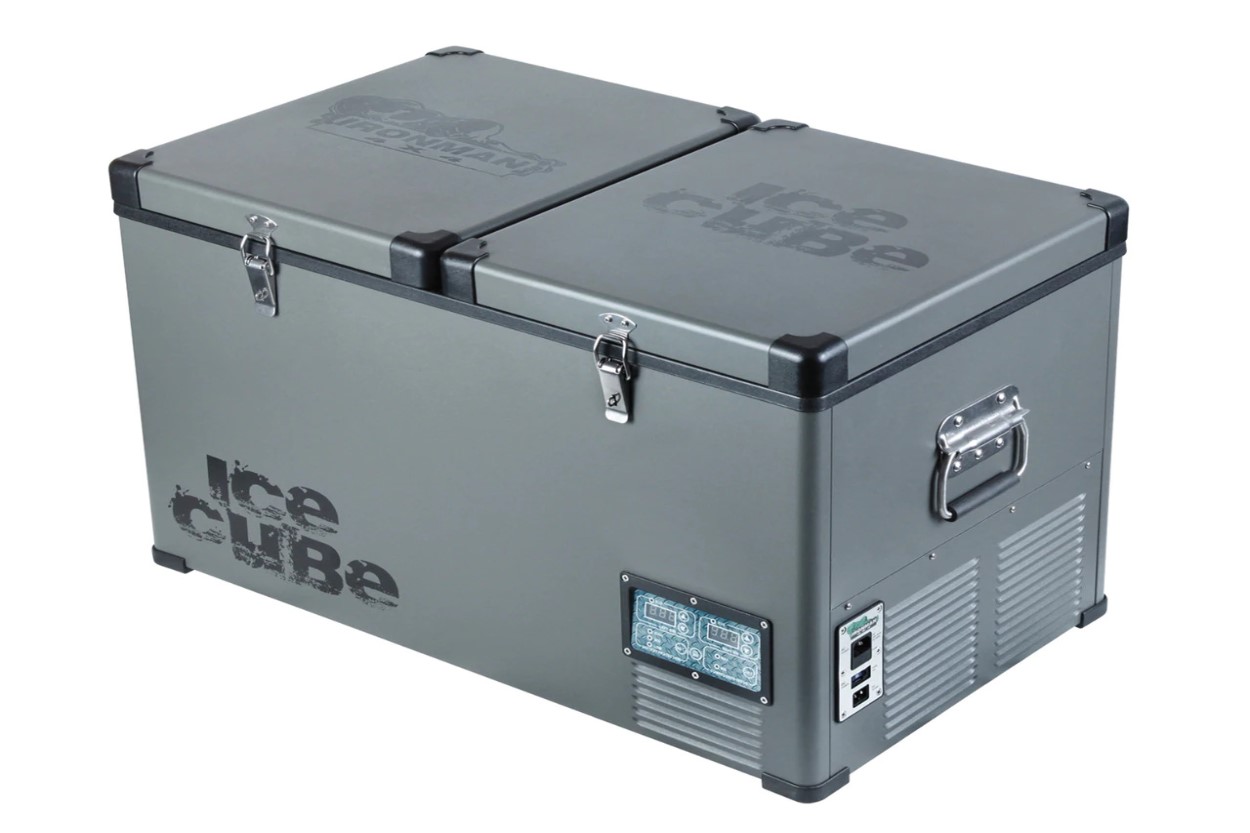 Another solid choice is the Ironman IceCube 65 liter portable fridge.
Available in smaller sizes as well, the IceCube is designed to withstand harsh conditions while keeping your food and drink fresh inside at a cheaper price. For those that wish to store/mount their fridges in the bed of their Tacoma, this would be a solid option for such a mounting preference.
Find It Online
SetPower USA 47QT RV45S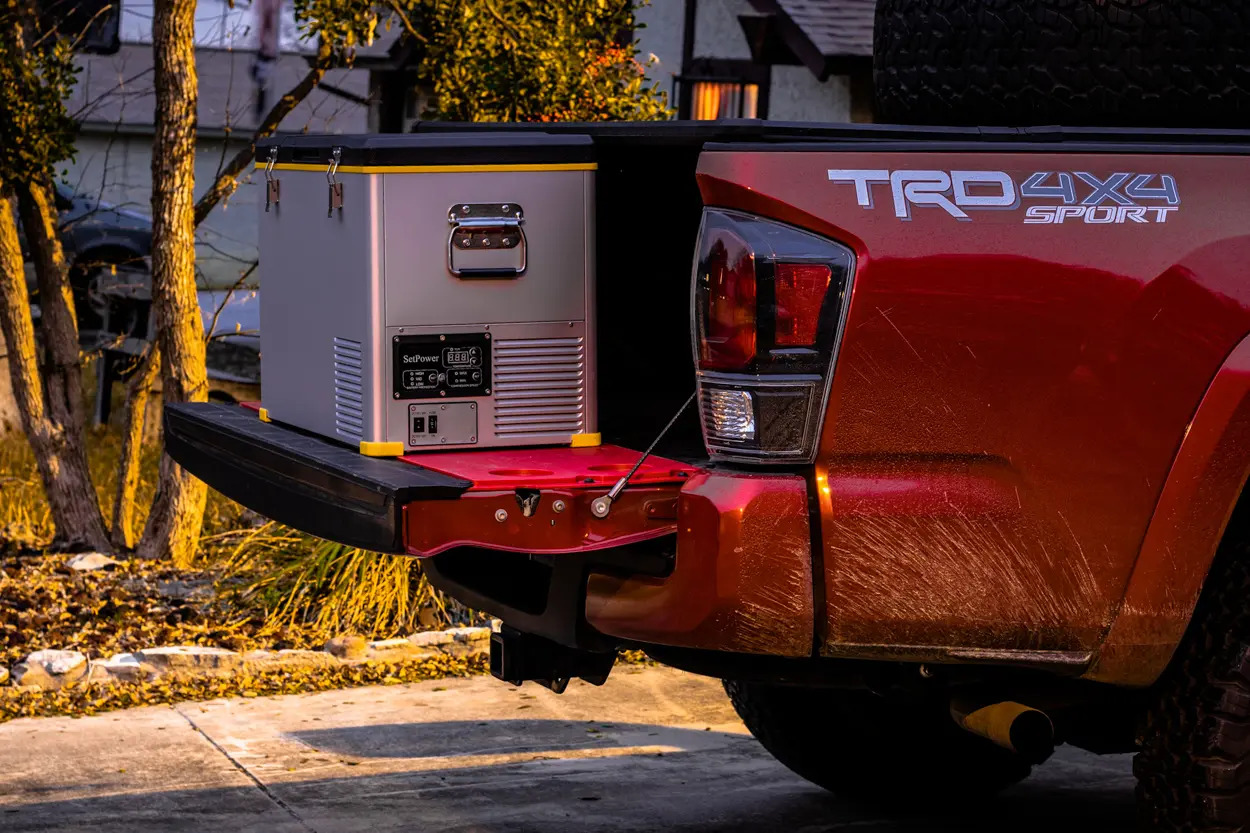 Last up on our list of fridges is the SetPower USA 47 quart fridge and freezer.
As mentioned by James – @panahrama, this option focuses on three main things, economy, value, and quality. You can find the full review of the SetPower 47 here.
Find It Online
Aerial Videography (Drones)
Now on to those that love to capture the nature around them in creative and exciting ways, drones.
These tiny machines provide a high-quality, simple to use, and fun way to document and share the experiences that you have while venturing in your Tacoma. Depending on your needs and creative style, DJI, in particular, provides a phenomenal drone selection.
DJI FPV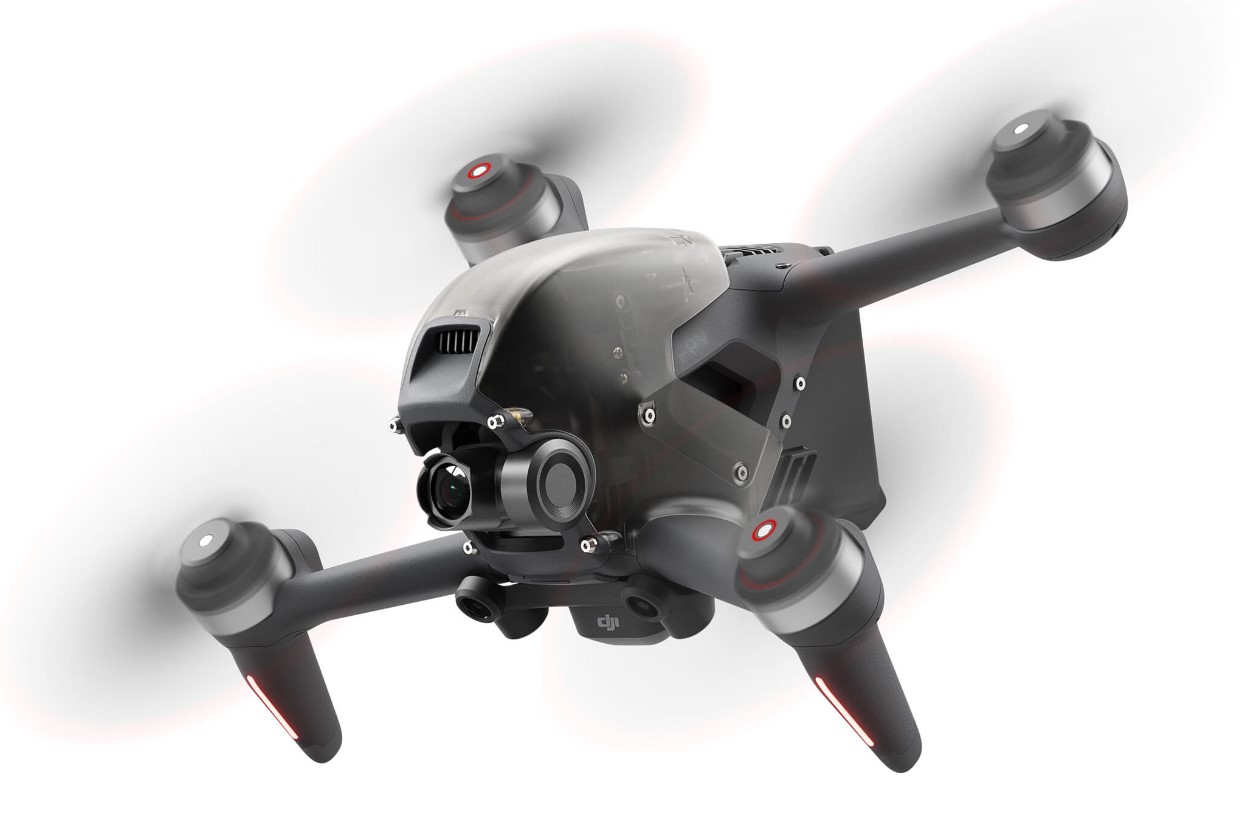 FPV, or first-person view, has really taken the videography industry by storm as of late.
The DJI FPV provides the amateur videographer the ability to easily shoot high speed and immersive takes. For example, creators have used FPV drones to capture the incredible terrain that they visit, and what better excuse to get out there with your Tacoma?
Find It Online
DJI Air 2S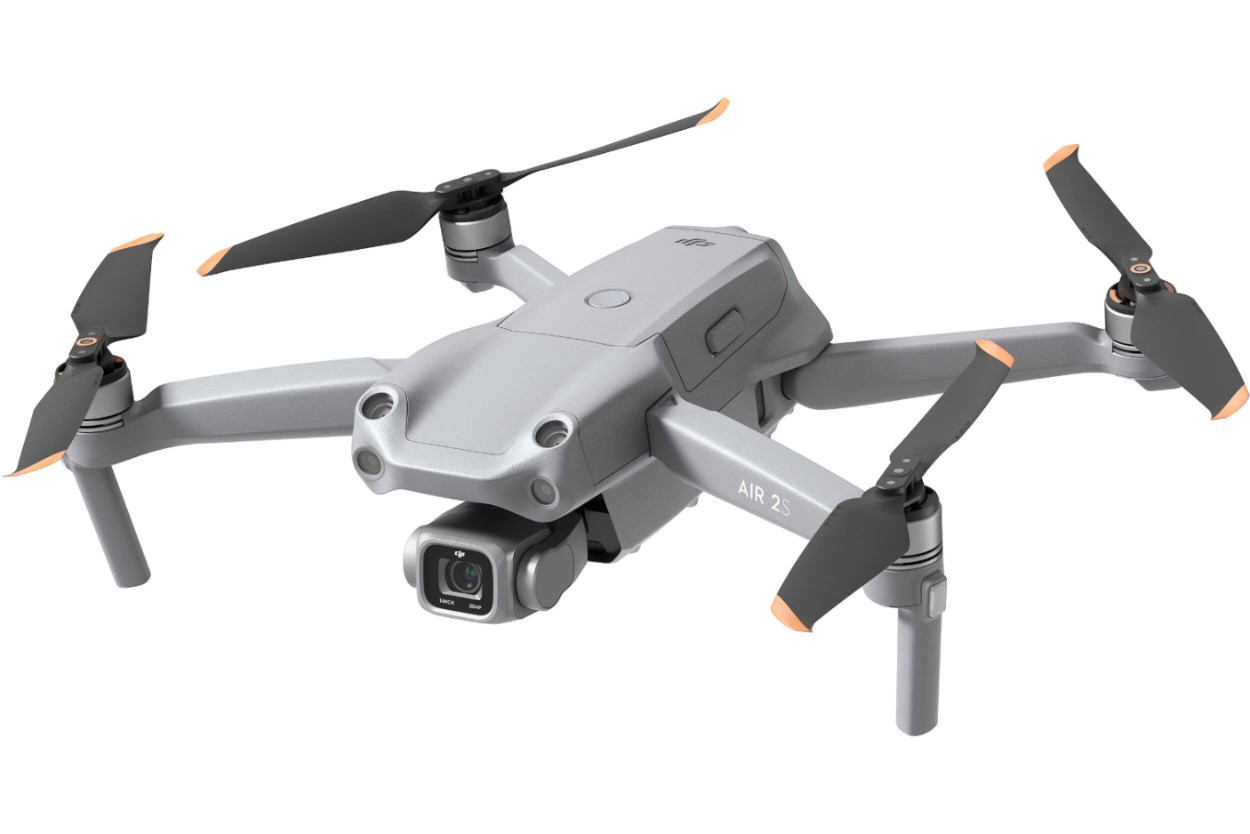 This is the latest from DJI, and like its counterparts, is absolutely packed with features.
To highlight a few: 5.5K video, 60fps, and dynamic range capabilities. For us Tacoma owners, in particular, the Air 2S has a blend of neat features such as FocusTrack, that allows the drone to automatically follow our vehicles, creating a stunning video of our Tacos against the surrounding landscape.
Find It Online
DJI Mini 2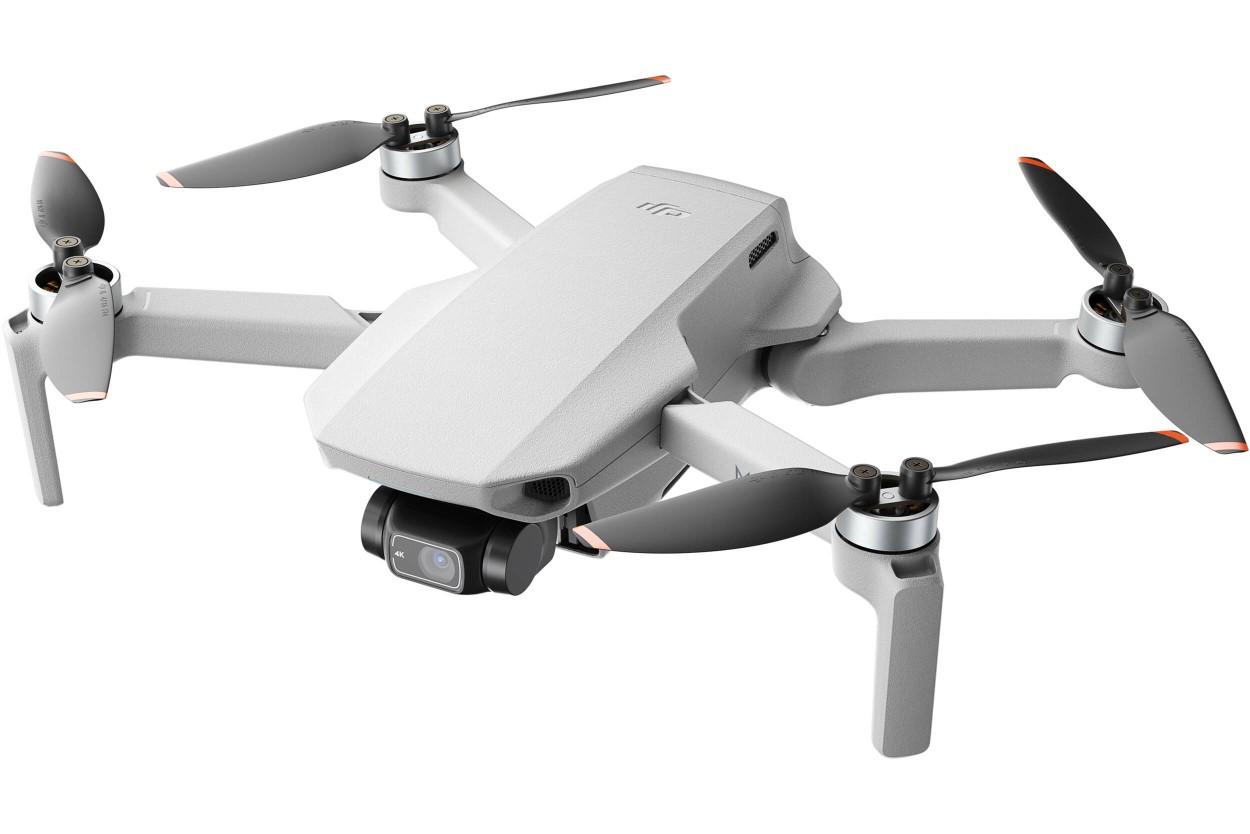 The Mini 2 is of course DJI's smallest and most compact version of their drone lineup.
Even though all of the drones mentioned are incredibly portable for their capabilities, this little guy can handle high-wind scenarios, has 4K video capabilities, and along with the rest of the DJI lineup, full of intelligent features that make flying and recording simple and easy to use.
Find It Online
Action Cameras
Following suit with our previous category, action cameras provide us with the ability to capture moments from everywhere else.
Their ability to deliver stunning video while doubling as an awesome photo-taker gives photographers and videographers the flexibility needed on different trips and terrains. Additionally, these are so solid that even Toyota, itself, included factory GoPro mounts in some of their 3rd Gen models.
GoPro Hero 9 Black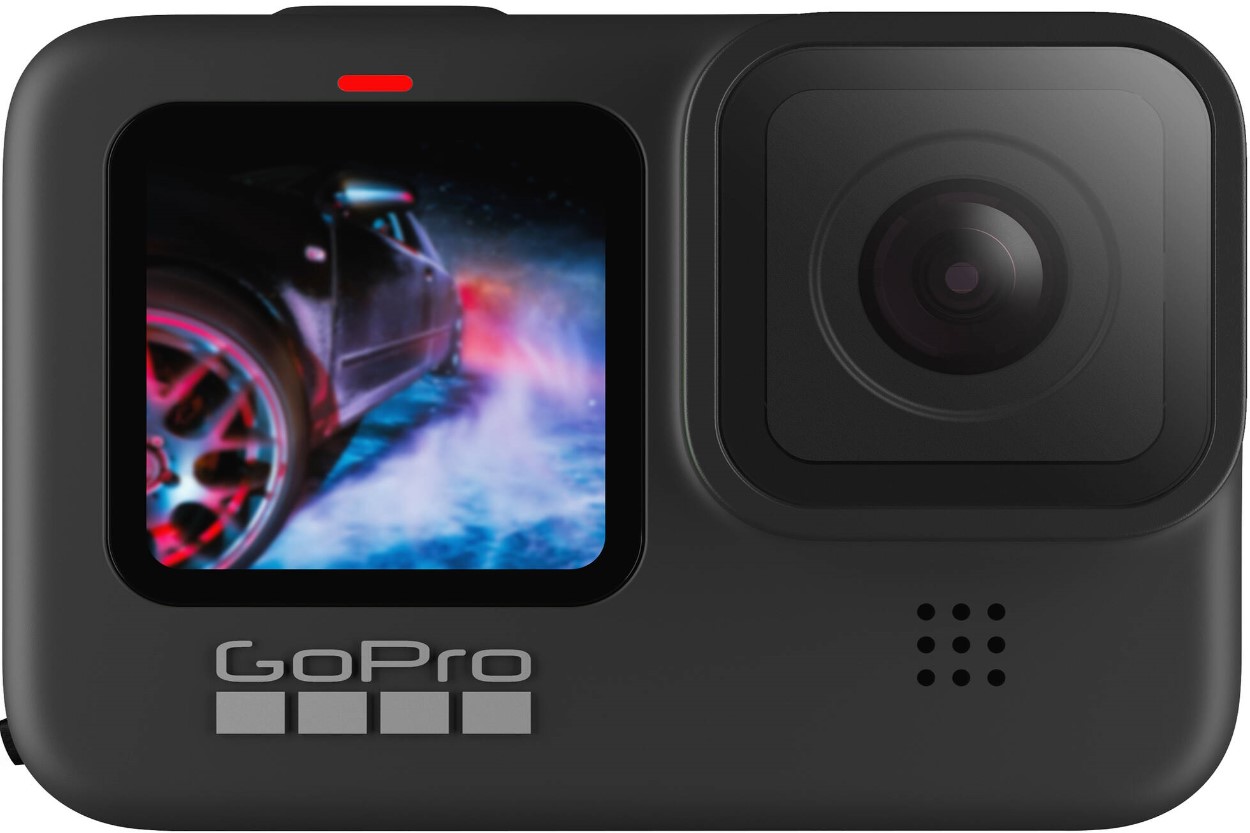 The latest and greatest from GoPro, with no introduction needed. The GoPro Hero 9 provides you with a versatile platform to capture footage on.
Some of the tech specs include a 20 MP camera, the capability to shoot 4K at 60 frames per second, or even 5K at 30 frames per second. For those of us crossing rivers or utilizing this for additional recreational activities, such as diving, cliff jumping, or kayaking, you have up to 33 feet of water depth protection as well, with no case needed.
Find It Online
GoPro Max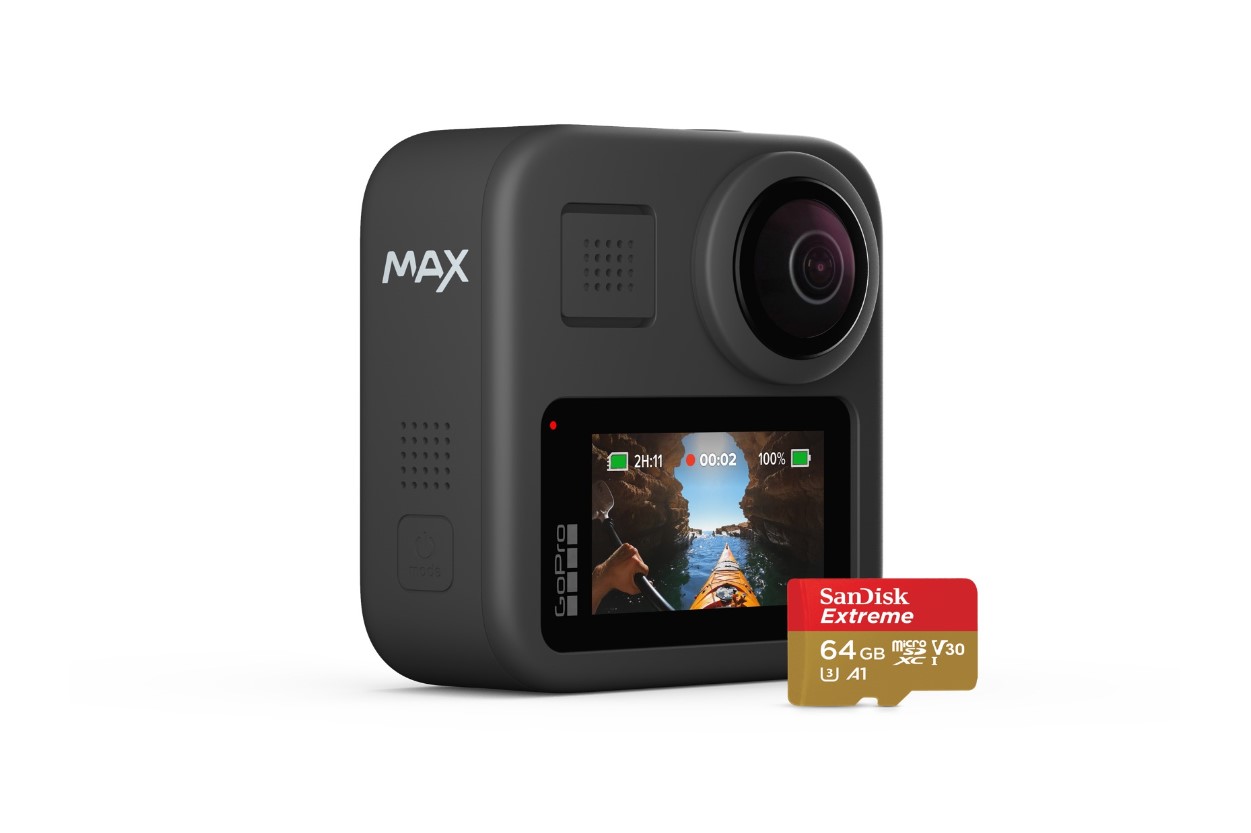 The GoPro Max was created for creativity, plain and simple. Comparatively speaking, the Max is a newer model in the GoPro family and provides some neat technical features as well.
Also included in the Hero 9, the Max features HyperSmooth video capture capabilities—essentially capturing video as if you were using a handheld stabilizer. What really makes this camera pop is the 360-degree capture capabilities, with time-lapse, photo, and standard video abilities.
Find It Online
Garmin Dash Cam Tandem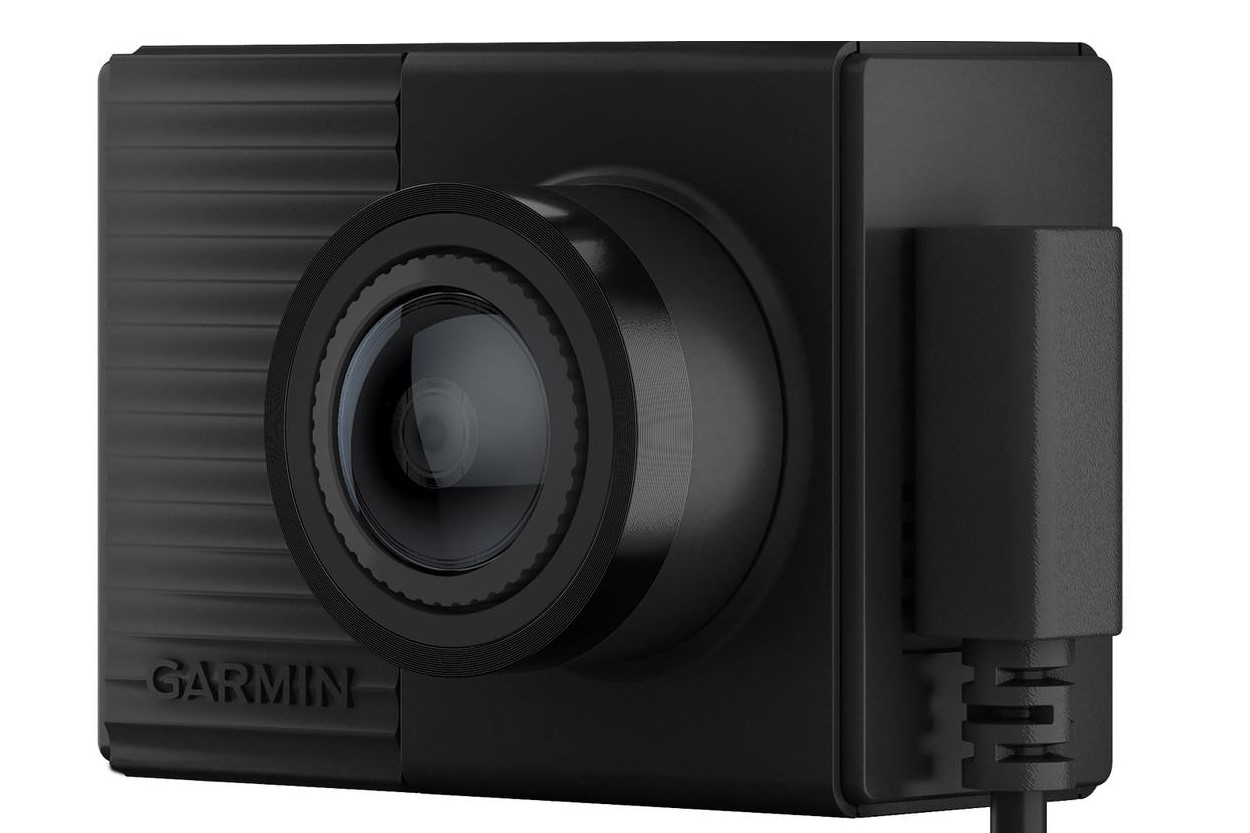 Switching gears slightly, we have the Garmin Dash Cam Tandem. Although not an action camera, per se, the Tandem provides Tacoma owners with simple-to-install protection that's packed with smart features.
For example, the Parking Surveillance Mode can record incidents when your Tacoma is turned off and parked, and the mobile app provides owners with the ability to easily access footage within seconds.
Find It Online
Navigation Tools
There are countless situations and reasons why individuals turn to a dedicated navigational tool.
When we are building our Tacomas and accessorizing them with the latest gadgets and gear, we often look for solutions that don't just look good but also serve a purpose and are reliable.
Garmin Overlander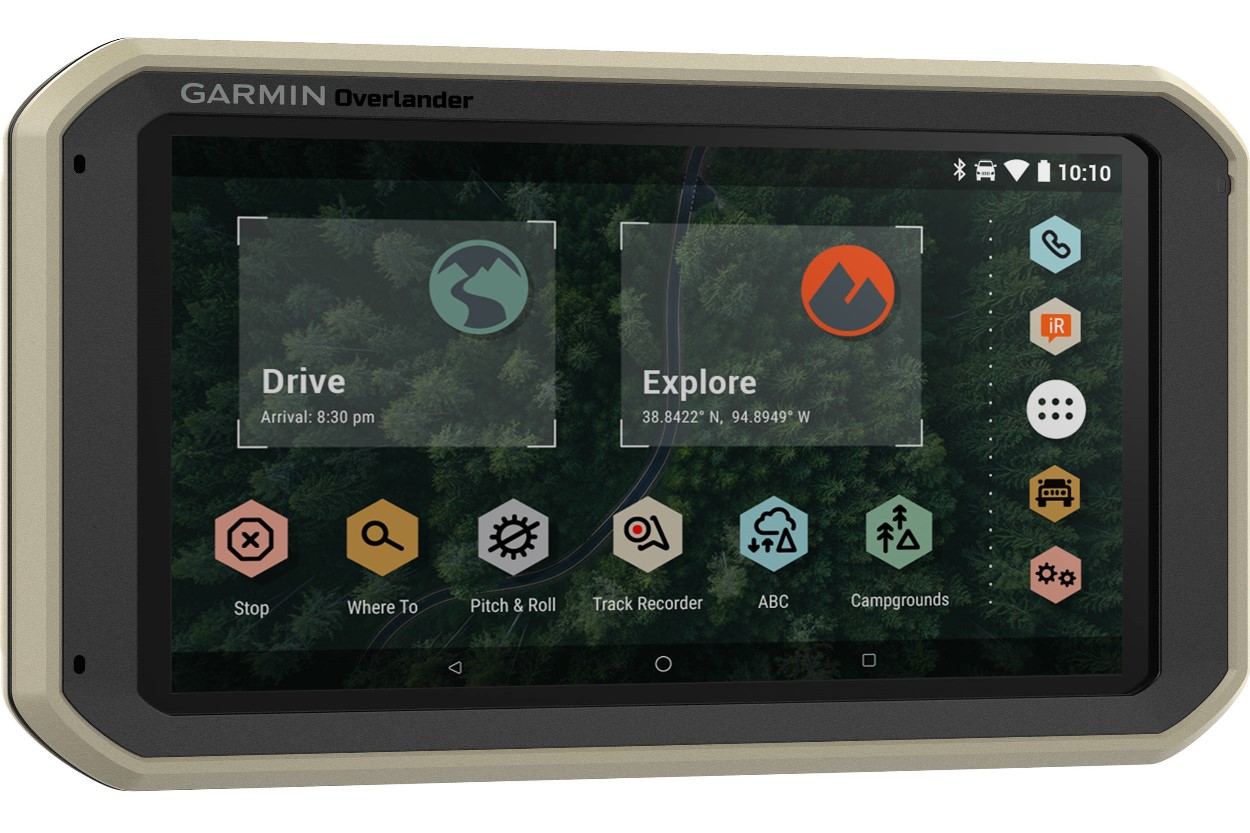 The Garmin Overlander was specifically designed for those of us who, you guessed it, love overlanding.
Features include a 7" dedicated GPS system for your Tacoma and are compatible with mounting the RAM mounting systems as well. Additional built-in apps can improve your overlanding experiences, such as the Garmin Explore app, which provides accurate satellite imagery and additional mapping.
Find It Online
Garmin inReach Mini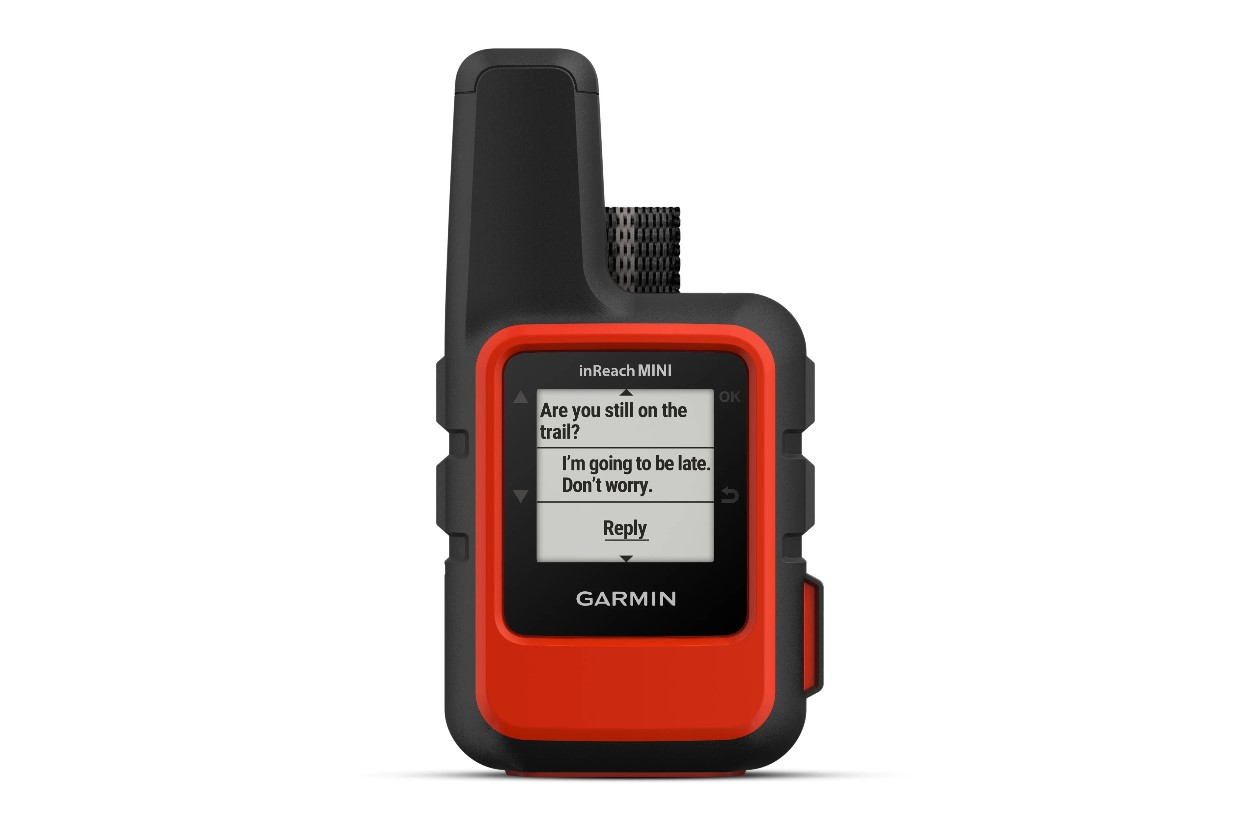 The inReach Mini is an incredible choice for a variety of reasons. This product should be on your radar if you are one to not just overland, but also explore via hiking, kayaking, or backpacking, or just getting out there in general.
The portability of the inReach Mini gives you the flexibility to utilize it wherever you go and provides features such as SOS alerting, two-way messaging, location tracking and sharing, as well as weather updates.
Find It Online
Garmin DriveSmart 65 & Traffic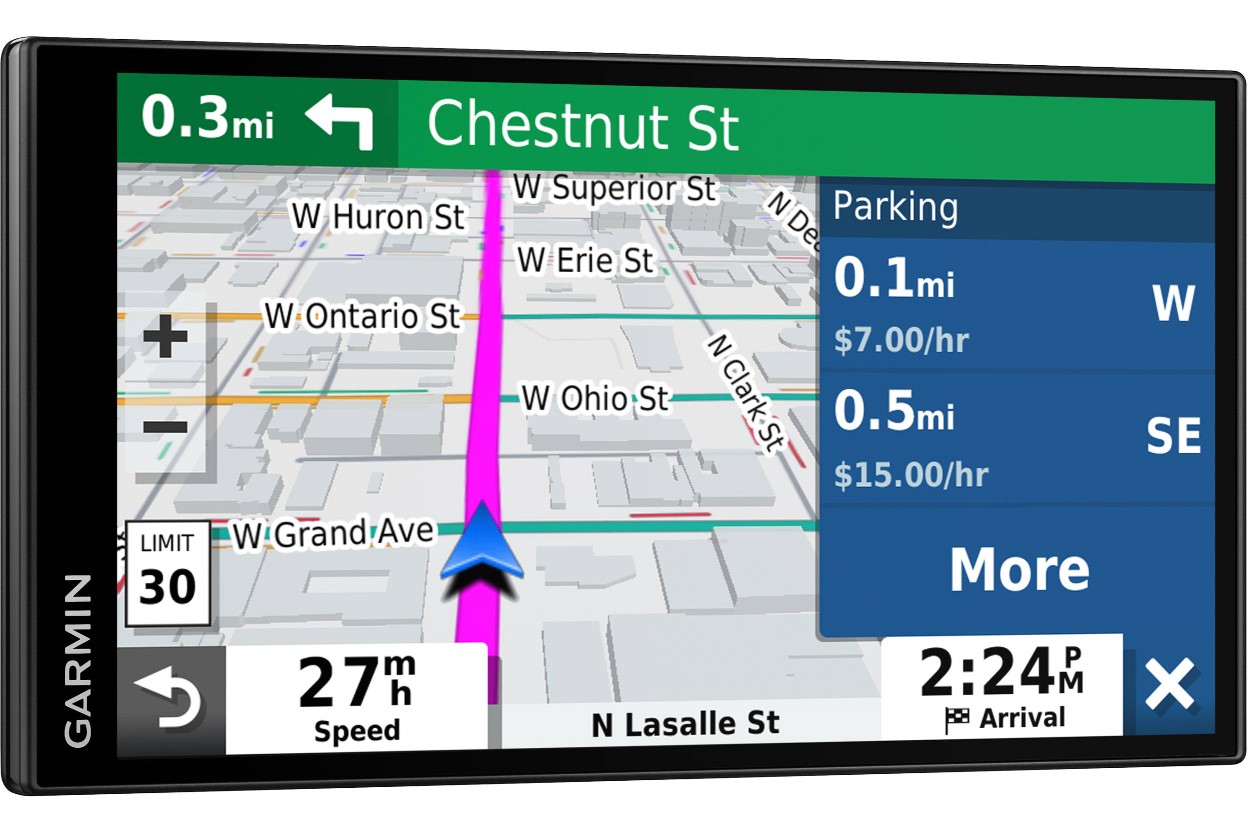 Garmin doesn't just provide products for specific applications such as the Overlander, but also solid options for those who are looking for an everyday GPS solution.
This is an incredibly clean system that is essentially everything you need in a GPS. I think this is one of the best tools that you can use for road trips and even your everyday commute, given the type of information that it can provide.
Find It Online
OBDII Accessories
OBDII (or On-Board Diagnostic System Information) accessories give us the possibility of gaining tons of information from our Tacoma, much more than what is displayed on the dash.
Knowing this information can provide you with tons of benefits, such as better fuel economy for those of us who daily drive our rigs, to checking and troubleshooting codes when something goes amiss.
Scangauge II
The ScanGauge II allows you to monitor the systems of your Tacoma in real-time.
As mentioned before, it also allows for the diagnosing of certain issues and codes. Further, performance data can be monitored and tracked as well as trip, mileage, and fuel information, a great tool for those who are looking to truly understand their Tacoma.
Find It Online
ScanGauge-E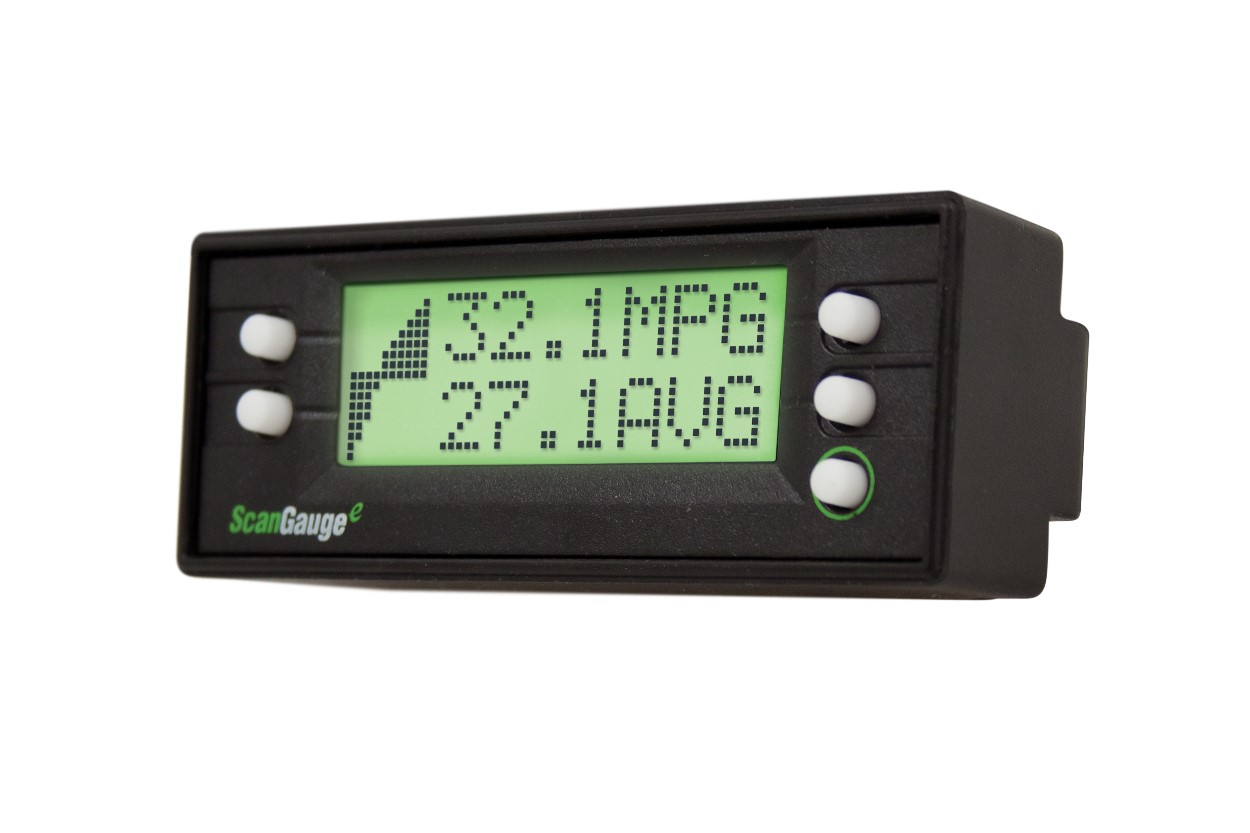 Another option from ScanGauge is the E model. This option primarily focuses on providing real-time fuel economy information.
It does this by displaying the trip, fuel, and other vehicle information in real-time graphs displayed on the unity. This is definitely something to consider if you are one to drive your Tacoma daily, at long distances, or if you're looking for the specific vehicle info that the E provides.
Find It Online
Power Switch Management
For those of us who are wanting to deck out our rigs with accessory lighting or even other powered items such as a winch or onboard air, switch management has come a long way since the traditional individual switches were used to control these accessories.
These products don't just look much cleaner than having dozens of switches placed throughout the truck, but also provide indirect benefits, such as cleaner wire management and simpler functionality.
Switch Pro 9100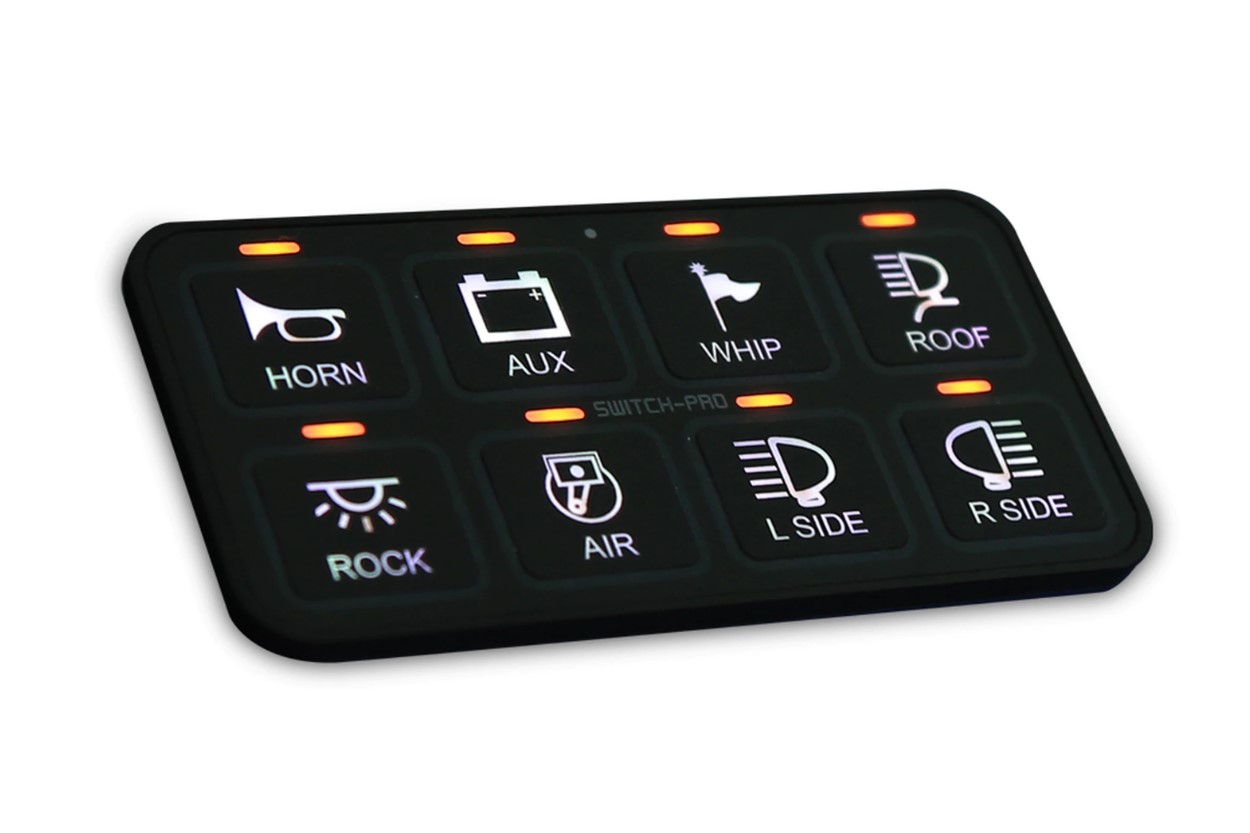 The Switch Pros SP-9100 is one of the most popular switch panels installed on the Tacoma, and it doesn't take long on any Tacoma forum to see its relevance.
This unit is compact, has an incredibly clean and modern design, and offers some neat features. The technicals include 125 amps of continuous power, eight circuits (with four of them rated for 20 amps), and the remaining four rated for 35 amps each.
Additionally, these are programmable, allowing for dimming, flashing, or strobing options, and is Bluetooth compatible. If you are looking for even more switches, Switch-Pros offers a 12 switch option, the RCR-Force 12.
Find It Online
ARB LINX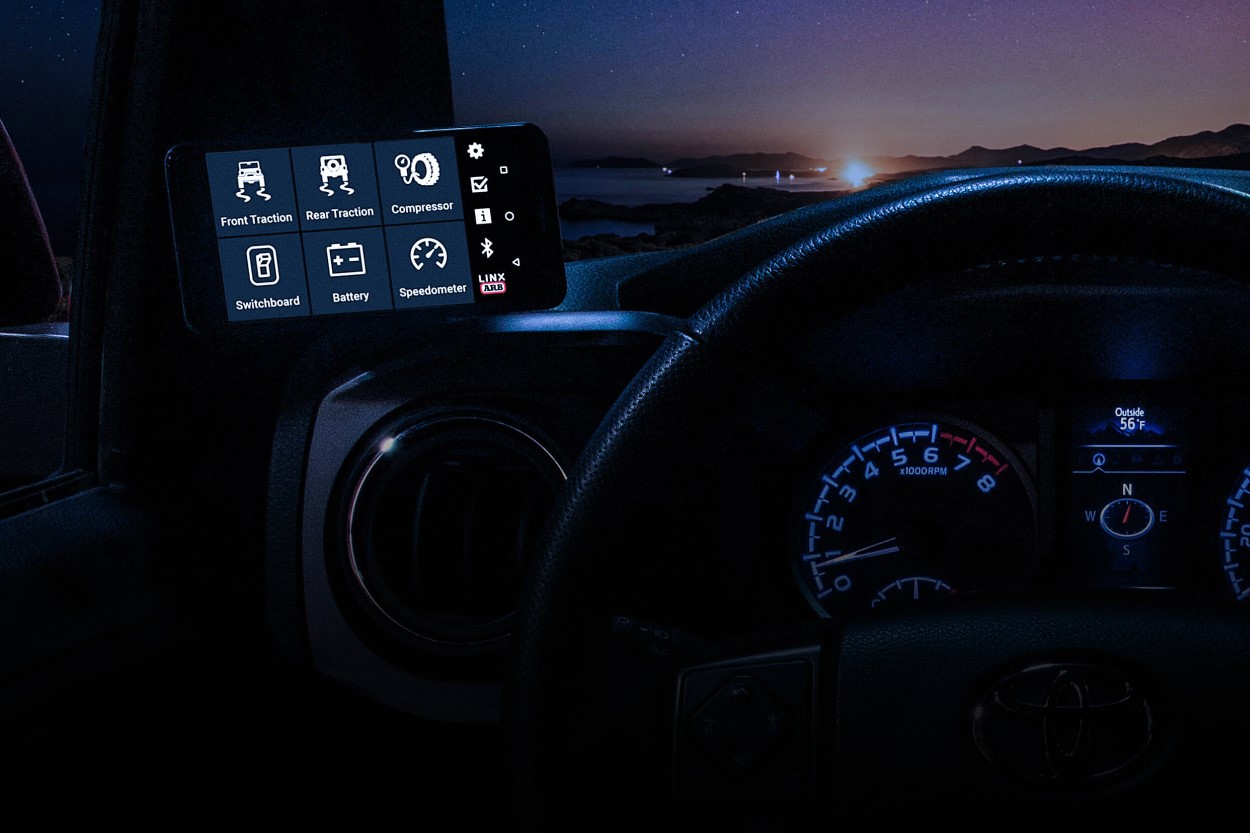 The ARB LINX shouldn't just be viewed as a traditional switch panel, but more so a continually evolving system that performs in-depth functions throughout your Tacoma.
This vehicle accessory interface is broken up into "modules" or certain interfaces that in total, replace traditional switches, gauges, and monitors with a single interface. These modules include front and rear traction, compressor and pressure control, tire pressure monitoring system, accessory switchboard, battery monitor, and additional interfaces.
One of the biggest takeaways from this product is the ability to expand on its capabilities as you expand on your Tacoma build. For example, you can purchase the base system, and then if you were to include an auxiliary battery at a later date, you can update the Linx system to monitor the additional battery accordingly.
Find It Online
Trigger Controller Six Shooter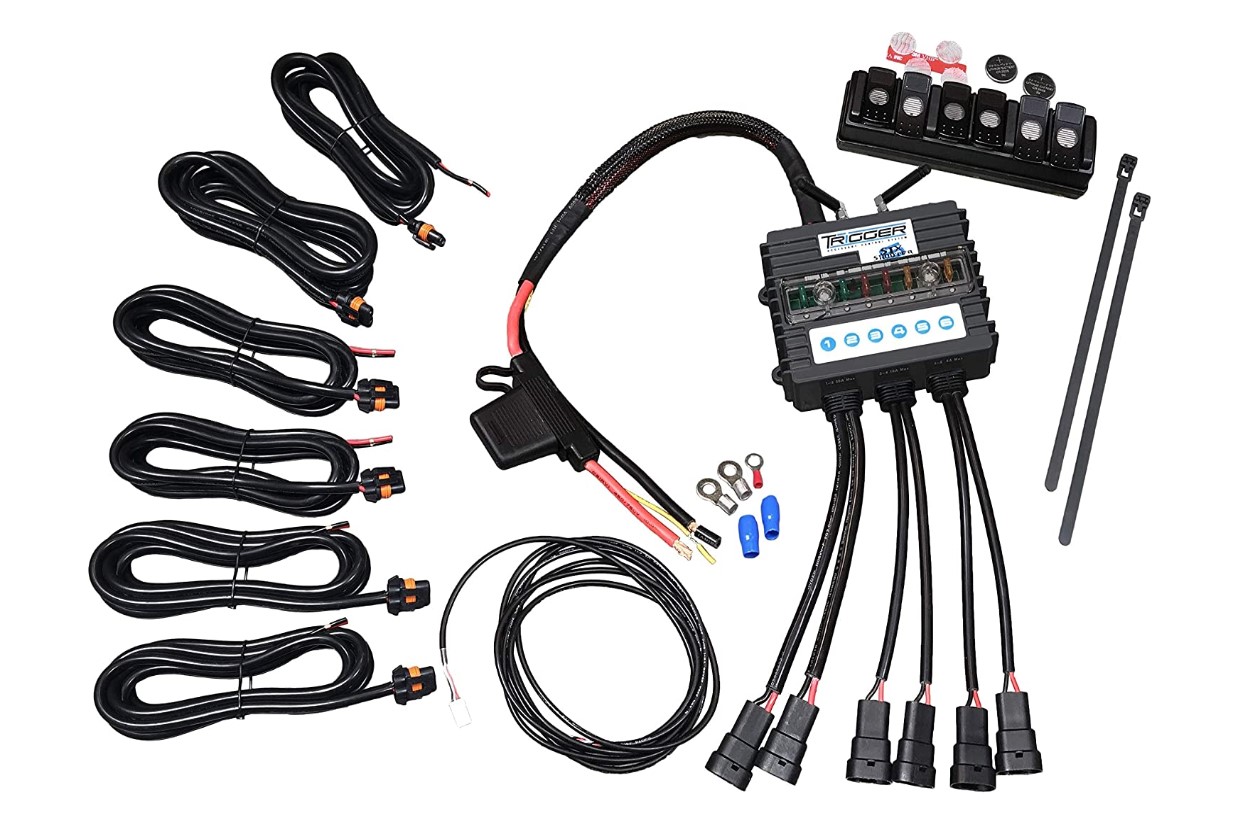 Advanced Accessory Concepts developed the Six Shooter with neat functionality in mind.
This unit is wireless, so there is no need to run wiring from the battery through the firewall into the cab of your Tacoma. Instead, the controller sends the signal wirelessly, to a physical switch panel. This makes installation and application incredibly simple and useful.
If you are one to use your phone for most things, they also provide a mobile app to control the items installed. Like all of the options listed, the Six Shooter provides a premium level of electronic protection as well.
Find It Online
Trigger Controller Six Shooter Power Switch Management: Check Price
Throttle Response Controllers
Our last category entails a technical solution to a categorical problem with the stock Tacoma.
For most, the Tacoma comes from the factory feeling a bit insufficient in performance areas such as throttle response. Thankfully, excellent throttle response products have been developed to address this matter.
Pedal Commander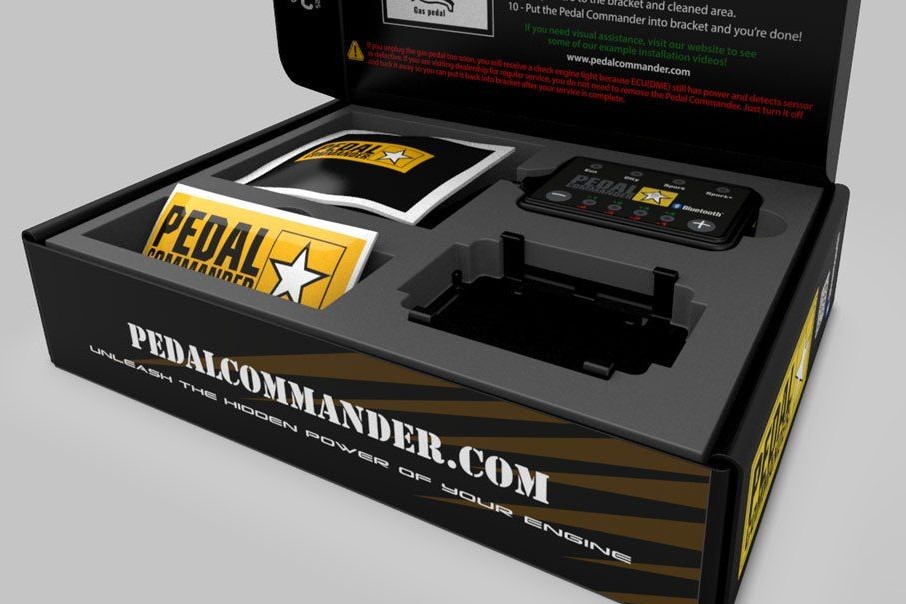 A great spot to start with is the probably the most easily recognized throttle controller, the Pedal Commander.
When we first heard of throttle controllers being an option, this was the one that comes to mind. Loaded with features and settings to optimize your throttle sensitivity and response, many have trusted this choice.
Find It Online
Sprint Booster V3 Power Converter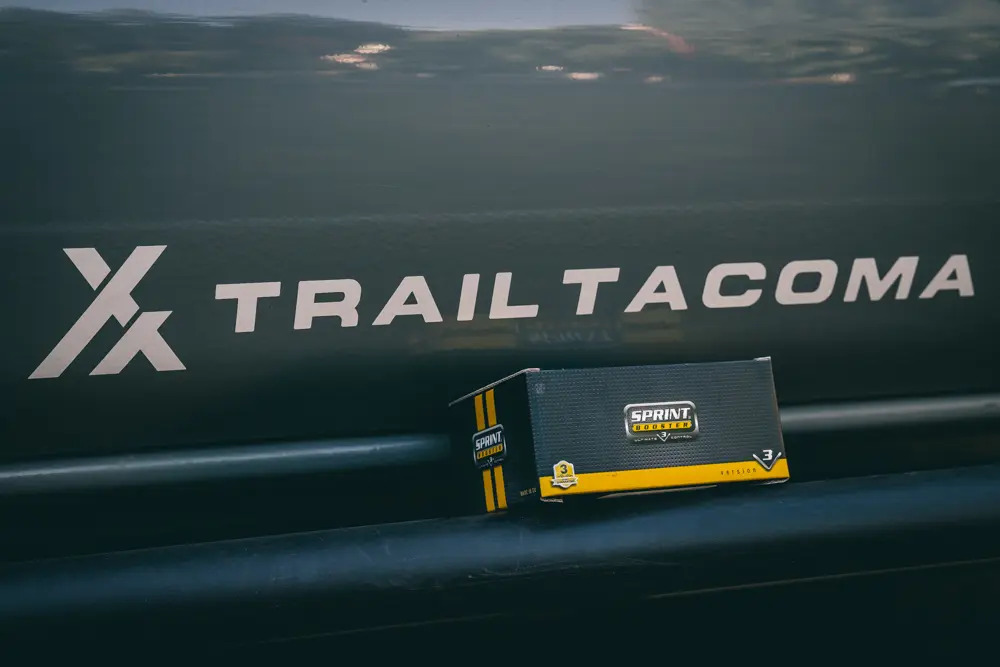 Like most of the tech listed in this article, the Sprint Booster V3 is an incredibly easy mod to install while being compact in nature.
Chris – @tacomaadventure has already installed and reviewed the Sprint Booster V3. Take a look at his article for an in-depth review of the unit.
Find It Online
Sprint Booster V3 Throttle Response Controller: Check Price
PedalBox Throttle Response Controller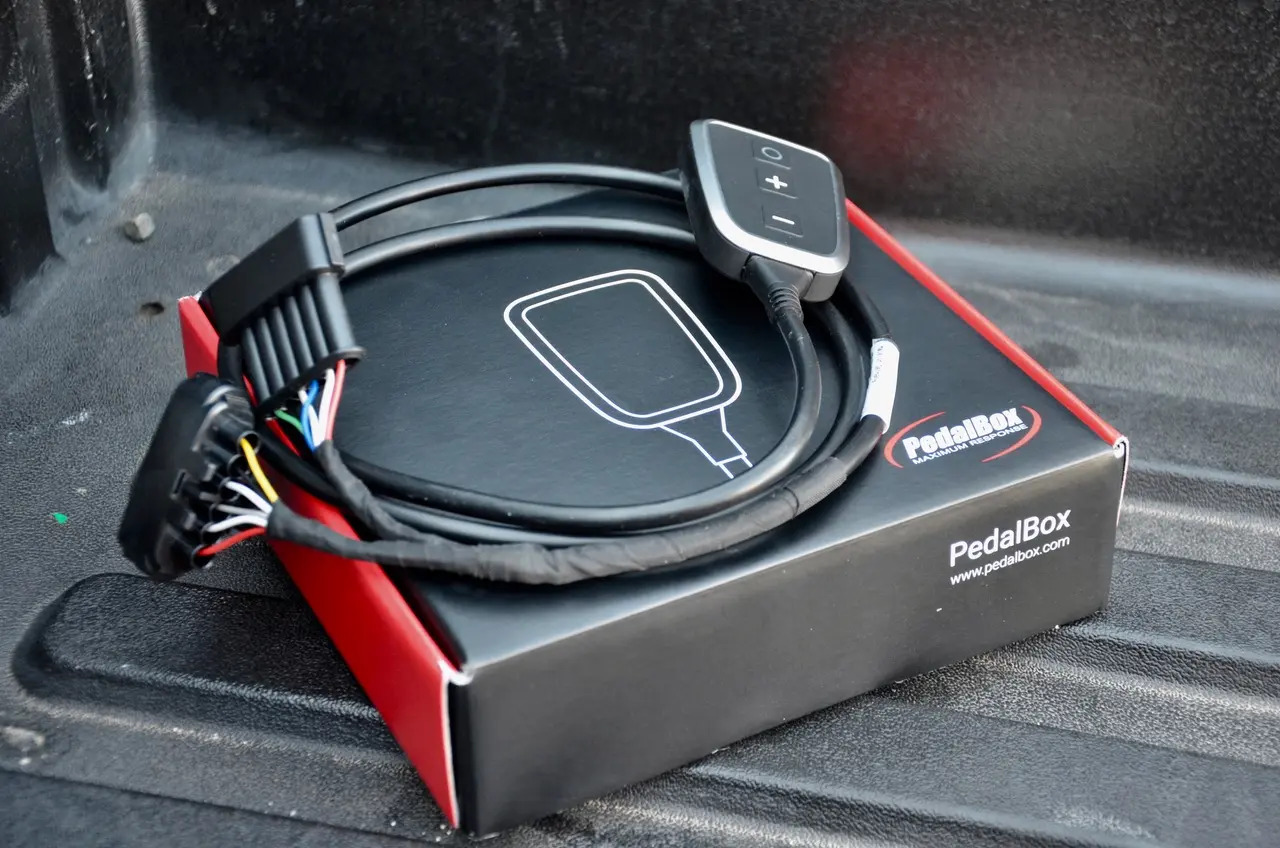 Next up on our list is the throttle response controller from Pedal Box.
Although throttle response controllers provide an immediate solution to the throttle lag experienced in the stock Tacomas, they also provide an alternative to regearing as Sean – @drktacoma points out in his full install and review of the Pedal Box Throttle Response Controller. These articles should seriously be looked into if you are comparing throttle response controllers for your Tacoma.
Find It Online
Final Thoughts
One of the things that make owning a Tacoma so incredible is being able to tailor it to your own personal requirements and needs.
We've gone over an array of technology products that address different problems, increase the quality of life around the campsite, or provide those who inspire to be creators and current professionals with ways to share their adventures with the world.
So, what technology will you be adding to your Tacoma?