We Asked 10 Tacoma Owners Why They Installed Rock Sliders With Kick Outs To Protect Their Truck's Rocker Panels – Here's What They Said!
This Week's Topic: Rock Sliders w/ Kick Outs
Welcome back to another Taco Tuesday! If you missed last week's TT, we looked at 6 super rad, built Army Green 3rd Gen Tacomas. This week, we will be taking a look at how to protect both your rocker panels and rear quarter panels with rock sliders that have kick-outs. We asked each owner below what they like most about their sliders and why they chose to go with the kick-out option.
If you need more help deciding which slider options suit you best, then check out our 2nd & 3rd Gen Tacoma rock slider buyer's guide.
As always, feel free to DM the owners on IG to ask any additional questions about their setup if needed.
Enjoy!
Top Brands Featured
Why Purchase Sliders With Kick-Outs?
I think that the above photo is proof enough as to why you should purchase rock sliders with a kick-out rather than without for your Tacoma!
You'll see on social media that Toyota Tacomas equipped with rock sliders are usually equipped with a kick out toward the rear of the slider. Rock sliders with kick-outs are a super popular option because not only do they protect your truck's rear quarter panels, doors, and rocker panels, but also act as a step to reach things on the roof.
They also just make getting in and out of your cab easier. This is especially true with 0-degree sliders that have kick-outs as you gain a rather large stepping area compared to sliders without kick-outs.
Kick-outs are effective for accidental vehicle protection because they are literally designed to kick out your Tacoma (body, rear tire, etc.) away from obstacles on the trail. They also help pivot your Tacoma around an obstacle while keeping the body protected.
Let's check out now what the owners below had to say about their sliders of choice for their Tacoma.
1.
Alan Arellano

 (@

barce_taco

) –

All-Pro Off-Road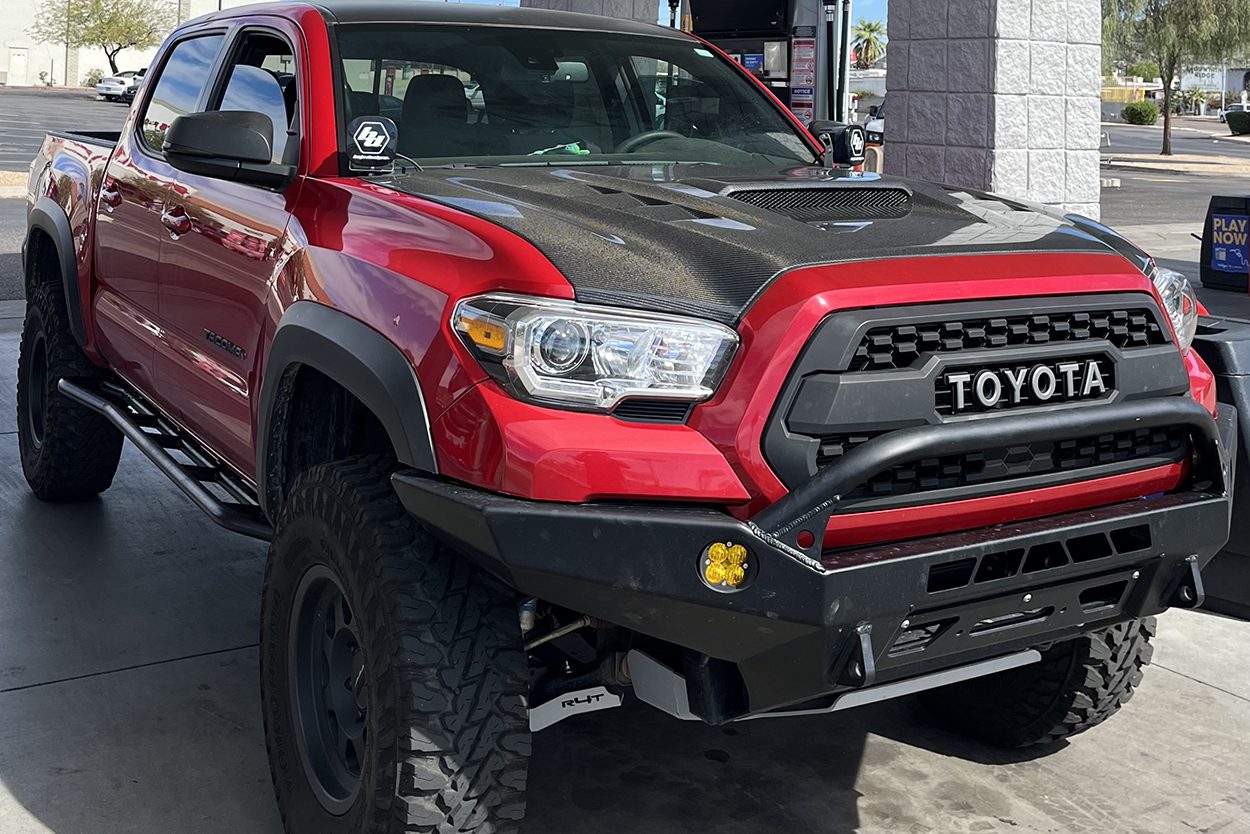 Slider Details
Model:

HD Sliders

Price: $980
What Do You Like About Your Sliders?
I chose the All-Pro design because of the seamless bend into the kick-out. Many lesser designs have a weld point and a hard angle to the kick out. I like the simplistic look of it.
I chose the kick-out option because you could be in a situation where you are using the slider and they would provide extra protection against obstacles. They also protect the truck from door dings in the parking lots significantly better! These sliders bolt onto the frame, as I had no interest in welding my frame (at least not yet).
2.
Erik Heasley

 (@

the.taco.warrior

) –

Relations Race Wheels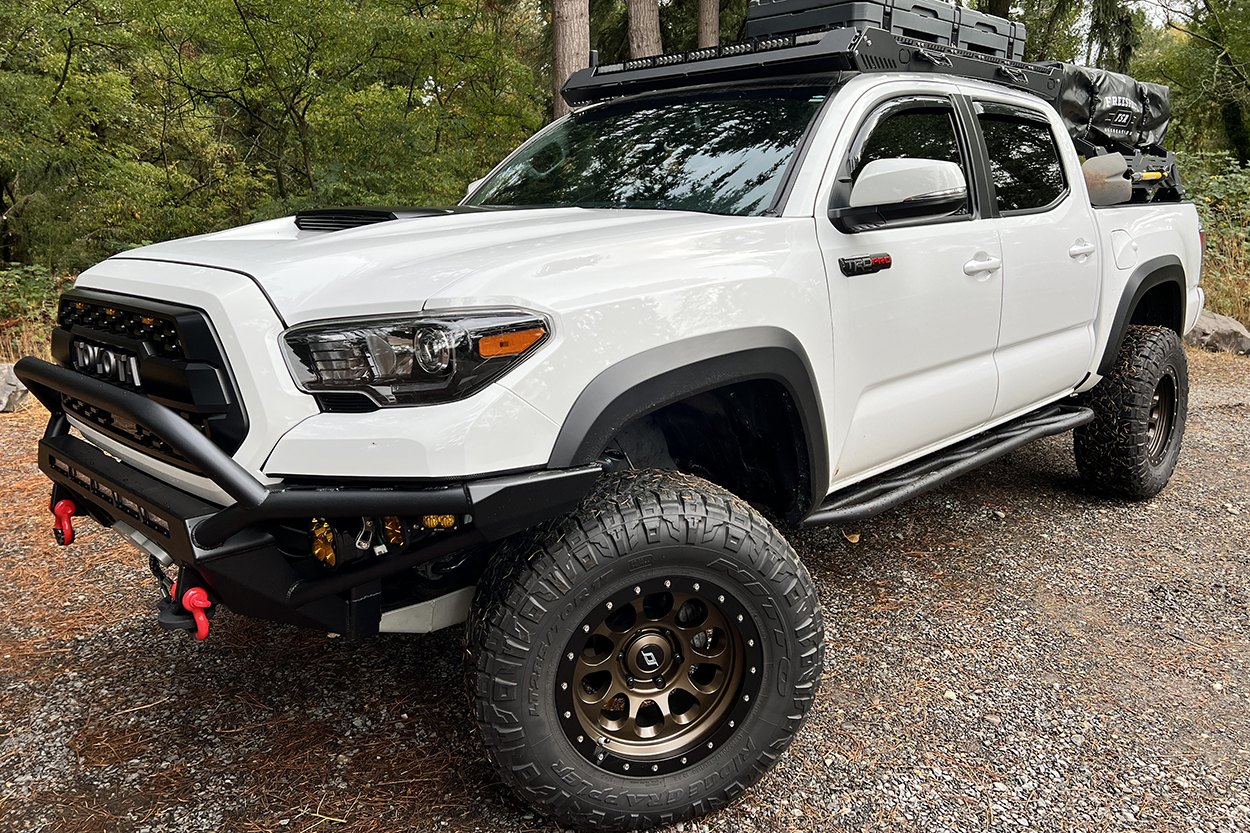 Slider Details
Model: V3 Rock Sliders
Price: $700 (Group Buy)
What Do You Like About Your Sliders?
I was actually influenced by Trail Tacoma's Instagram post and blog on the V3s. When I saw the group buy for ~$700, I couldn't pass that deal up.
The sliders have been nothing but amazing. The direct bolt-on design makes them easy to install all while being strong enough to support the weight of the vehicle. I've used my Hi-Lift Jack on my sliders with no issues. I decided to get them powder-coated from the factory and it's held up amazingly!
Overall, these sliders have not disappointed me and would recommend them to anyone looking for one of the best pieces of vehicle armor on the market.
I use a lot of gear on top of my truck. From cases on my roof rack for recovery gear to my rooftop tent, my sliders have allowed me to access these items with much more ease. I love that the kick-out is multipurpose with its ability to move the vehicle away from rocks and boulders, but also serves as a large stepping area. It also looks awesome! These sliders have been one of the best purchases for my truck.
***these are no longer in production***
3.
Justin Saechao

 (@

_justintaco

) – CBI Off-Road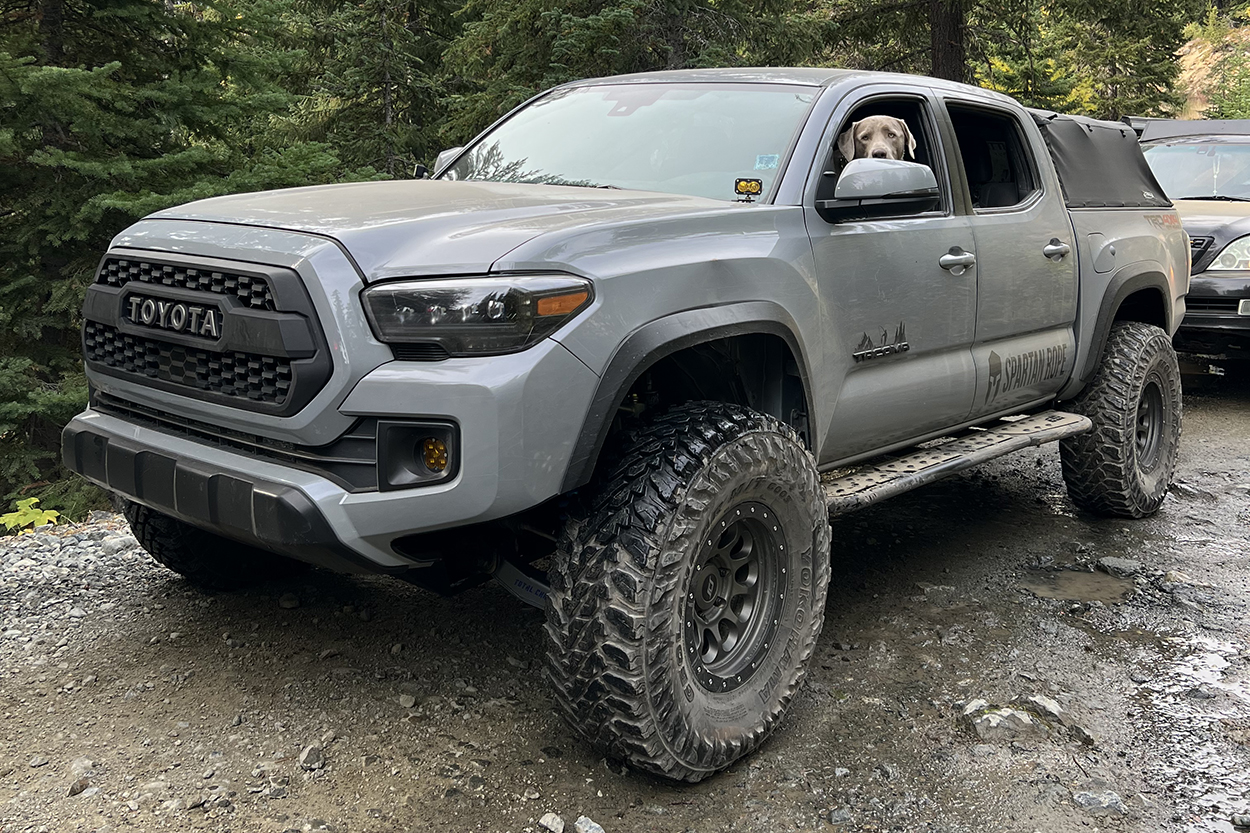 Slider Details
Model: Overland Bolt-On Sliders | Powder-Coated
Price: $1400
What Do You Like About Your Sliders?
I chose the kick-out sliders because they are strong enough to lift your vehicle with a jack and take the abuse of gnarly off-road trails rather than the rocker panels of your truck! Another reason I went with kick-outs would be the extra protection and aggressive styling. They are also great if you have dogs as it's easier for them to get into the truck. Plus, it's nice to have something to step on when you want to do some slider surfing.
4.
Jesse Houston

 (@

overlandchef

) – CBI Off-Road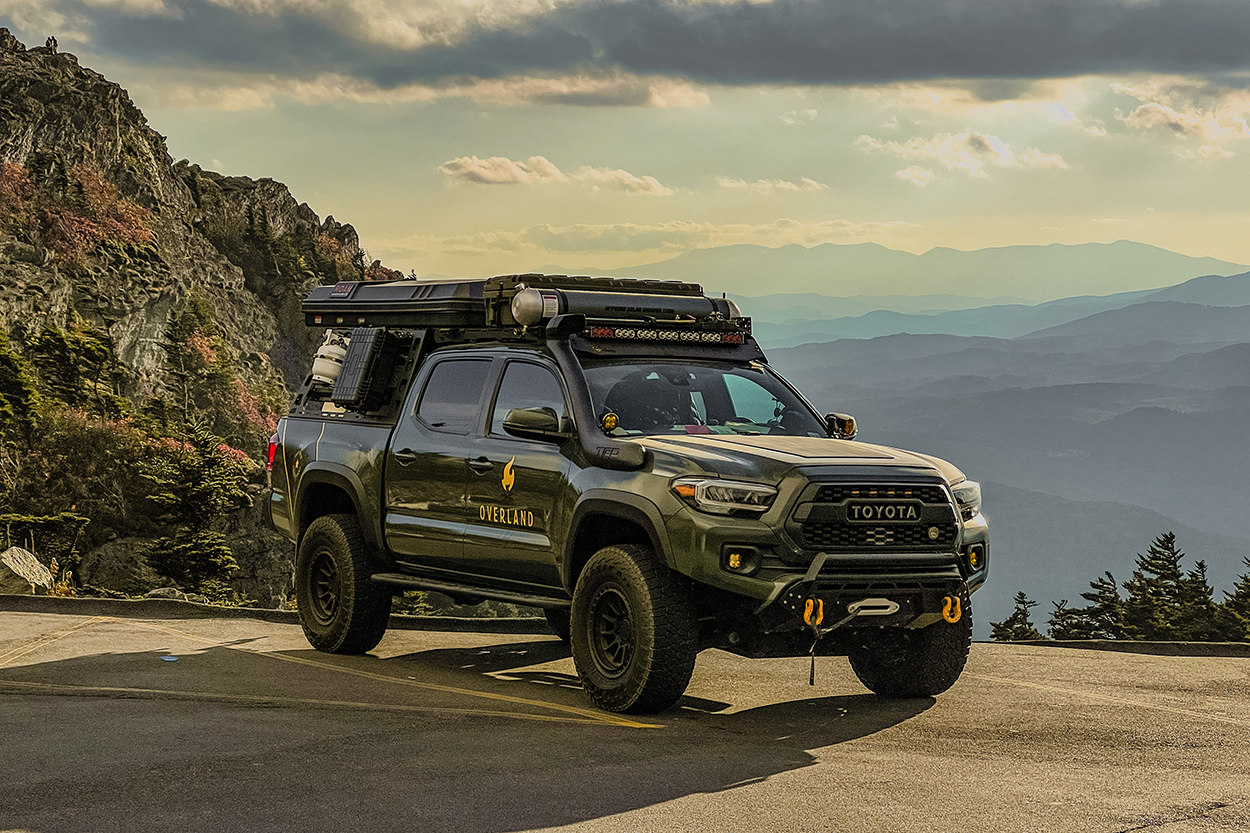 Slider Details
Model:

Overland Bolt-On Sliders

Price: $1250
What Do You Like About Your Sliders?
I run sliders with the kick-out mostly to access gear on the top of the truck. My entire build is focused around my kitchen and in order to pack it all in, I have had to relocate recovery and personal gear to the roof rack. These heavy-duty sliders also offer a bit more protection on the trail as well as provide a pivot point around tough obstacles.
5.
Bernie G.

 (@

grunt_taco

) – CBI Off-Road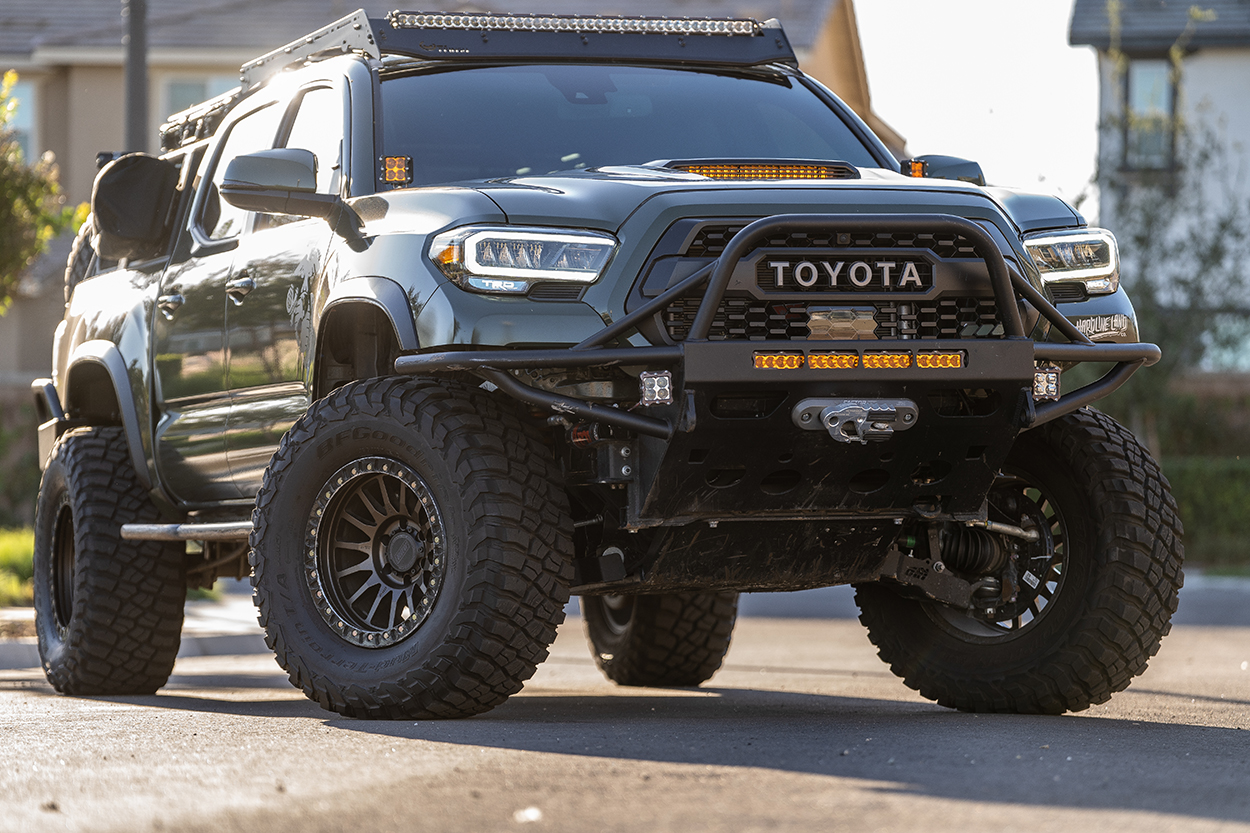 Slider Details
Model:

Overland Bolt-On Rock Sliders | DOM Tubing

Price: $1250
What Do You Like About Your Sliders?
I chose rock sliders with kick-outs because they can push my rig off rocks. It also makes a handy pivot point to get over or around an obstacle. The rock sliders give me more protection and work great as a step when accessing gear on the roof or bed rack. The CBI sliders are strong enough that you can lift your truck with a jack. This setup is perfect for the off-roading I do.
6.
Raul Patino

 (@

sacyota

) –

Bay Area Metal Fab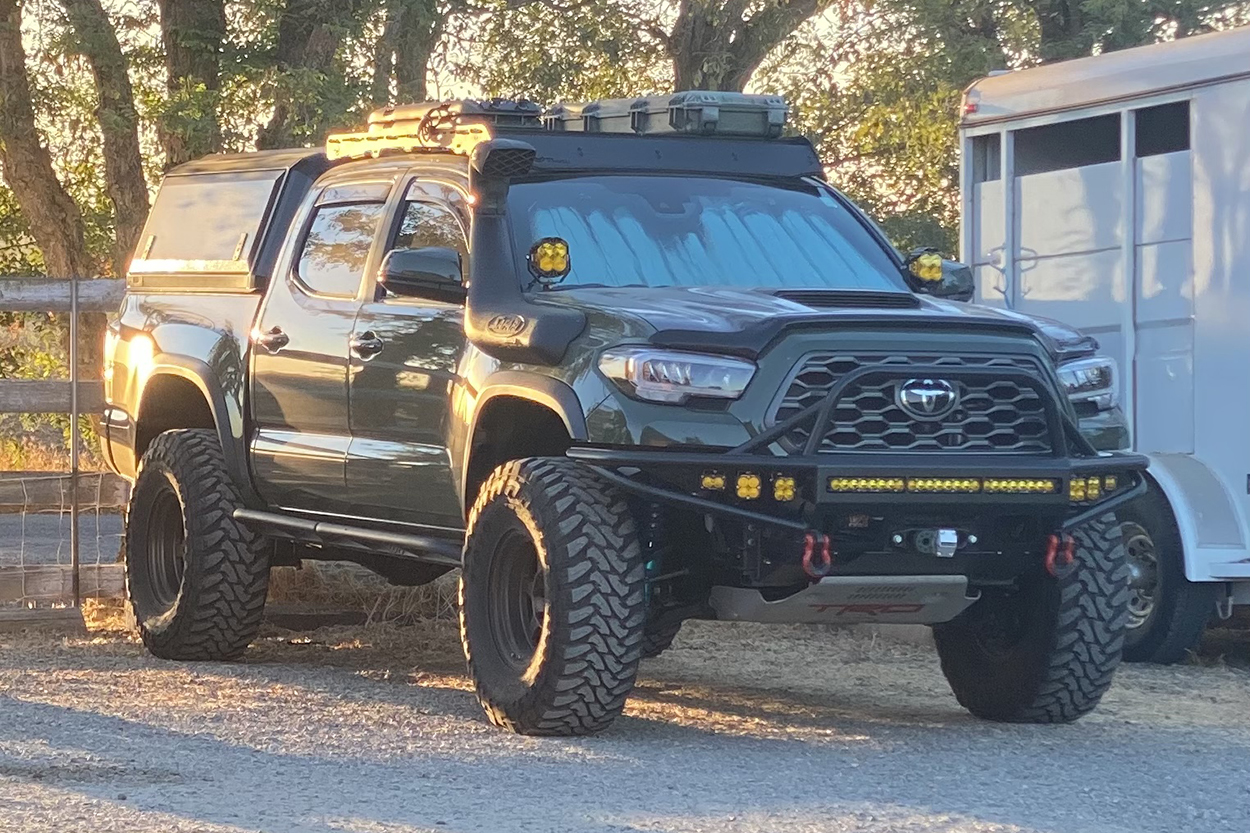 Slider Details
Model: 80″ Short Bed Bolt On
Price: $900
What Do You Like About Your Sliders?
I chose the stout BAMF rock sliders for my rig to keep my body essentially in one piece from a potential catastrophe. Since my sliders have a 20-degree tilt, the kick-out serves many purposes for me.
For one, it gives me a safety net and pushes me out from a tight spot and or trees. Secondly, they serve me well as a step to open and close my case on the roof. Lastly, they provide protection from door dings from other vehicles. Overall, these sliders make for a nice safety net against those unpredictable situations.
7.
Adam Brozanic

 (@

4lobound

) –

Hefty Fabworks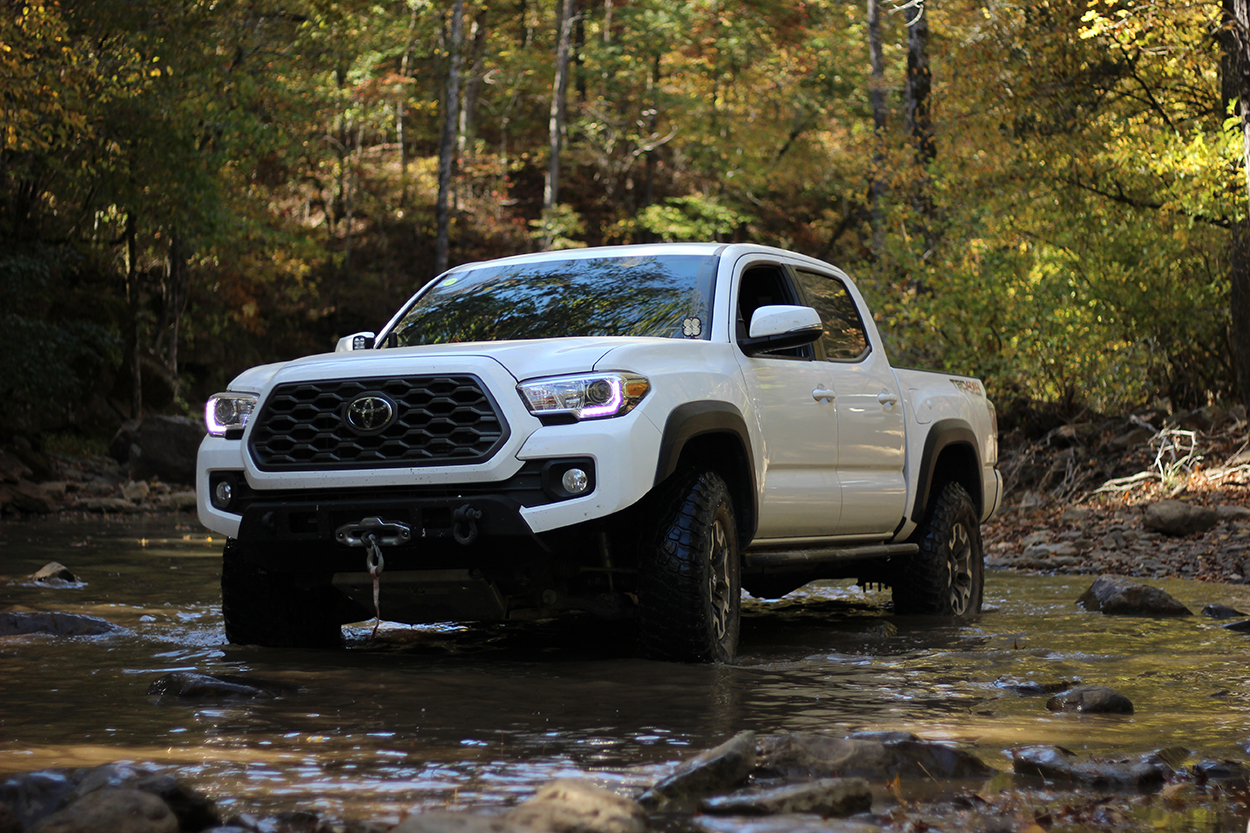 Slider Details
Model:

2016+ Tacoma Rock Sliders

Price: $1300
What Do You Like About Your Sliders?
There are a couple of reasons why I chose the Hefty Fab sliders. The kick-out towards the rear of the bed, the dimple die steps, and the overall quality is top-notch. The kick-out is really beneficial when you cut a corner and get close to an obstacle. It acts as a buffer to push the rear end of the truck away from the obstacle and helps prevent bedside damage. They've come in handy while doing Red Cone in Colorado and our most reason trip to the Ozarks.
The dimple die steps are a benefit since I live in a state with a proper winter. They help add traction when the sliders may be slick for ingress/egress, especially during icy winter storms. Additionally, my daughter is able to get in and out unassisted and there is no concern about her falling through the rails with her little feet.
The flat angle of the sliders is a huge help too. Not only is this beneficial for its protection factor, but it makes for a great step. That holds especially true for the kick-out section if you need to reach toward the middle of the bed.
Lastly, Hefty Fab is known for its quality. Their powder coat is superb, the welds are strong and the flow of the sliders fits the truck's lines well. As with many other companies, sliders help prevent significant damage. When you're relying on them with the whole truck's weight while sliding down an obstacle, their robustness is key. With Hefty Fab, there are no concerns and you can trust that they'll do what they are supposed to do.
8.
Jesus B. Dela Cruz Jr.

 (@

tacodobowrx

) – RCI Off-Road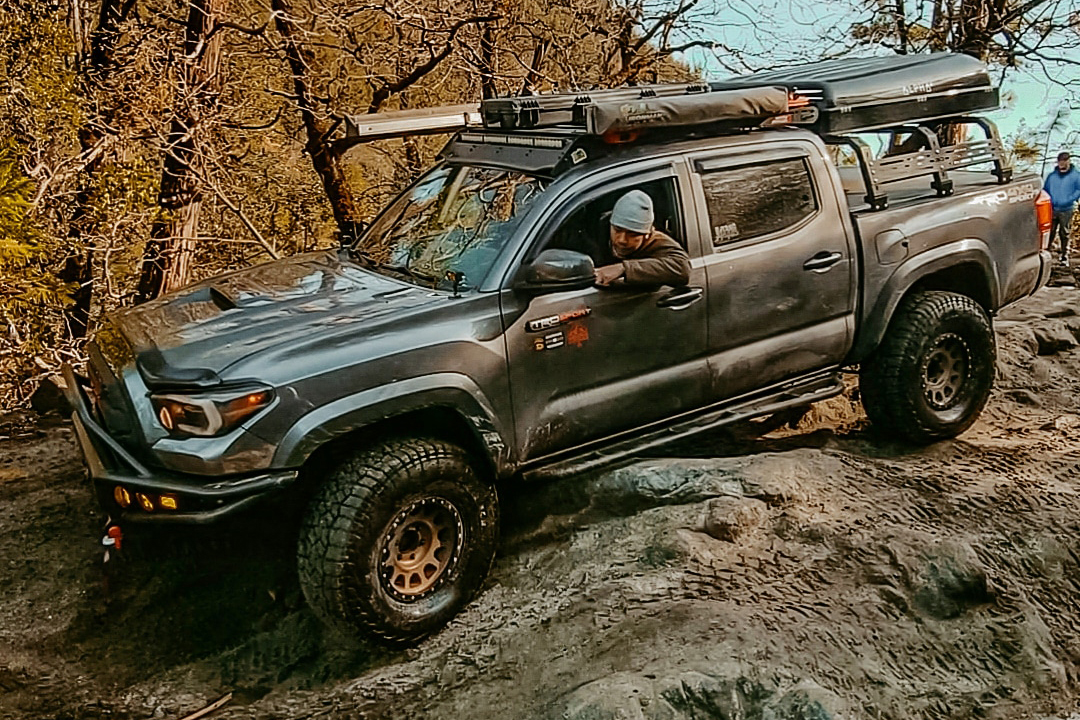 Slider Details
Model: 2016+ 5° Rock Sliders
Price: $800
What Do You Like About Your Sliders?
I chose rock sliders with a kick-out because it protects my rig better than sliders without them. It helps out a lot when I'm trying to maneuver around rocks or tight areas. I can feel at ease knowing that the RCI rock sliders are there to protect my investment. I chose the 5-degree slider angle so that I can still use them as a sidestep. They are made of quality materials and are easy to install.
9.
Greg Baker

 (@b

ackroad.baker

) – RCI Off-Road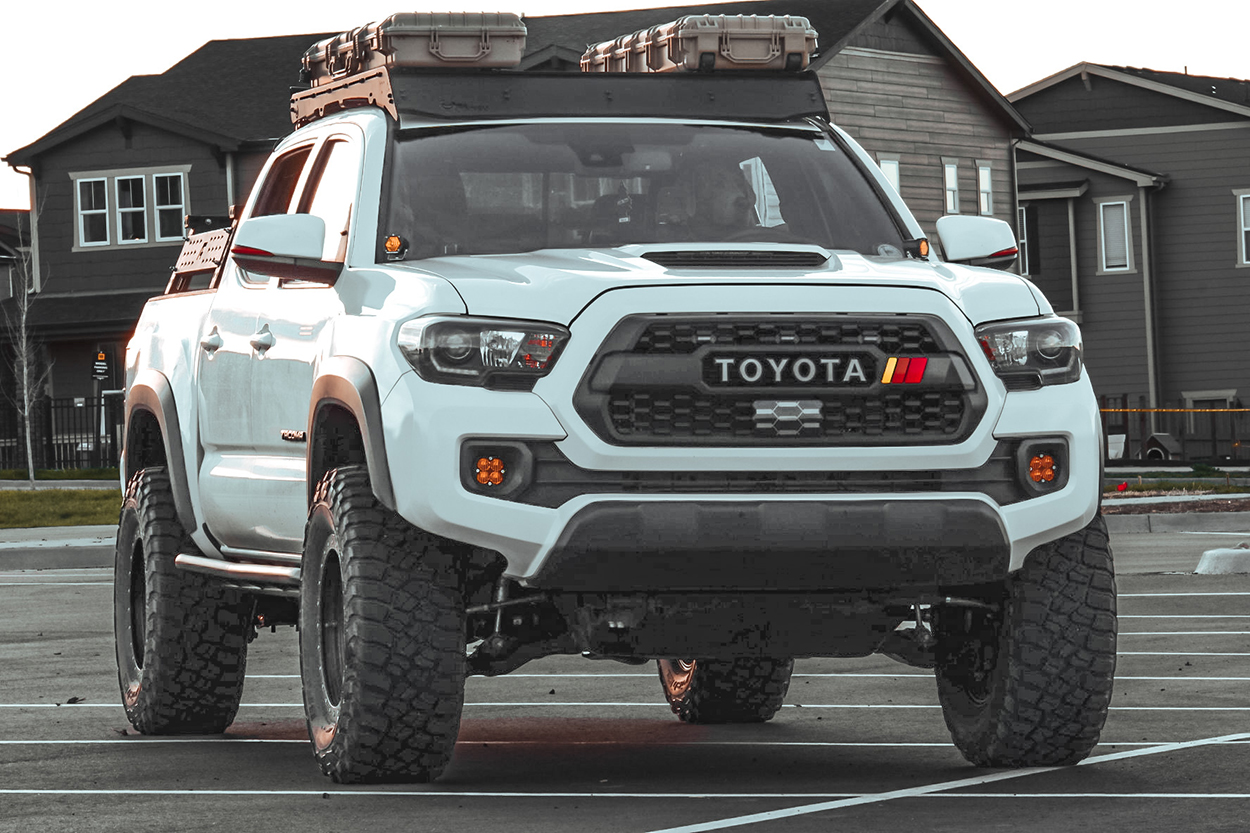 Slider Details
Model: 20° w/ Kick-Out
Price: $950
What Do You Like About Your Sliders?
The sliders protect the frame of your truck from any trail damage that you may come across while off-roading. The kick-out option (also known as "tree savers") helps to protect the rear tires by redirecting the truck away from obstacles.
10.
Edgardo Rodriguez

 (

@galitoh_

) –

Westcott Designs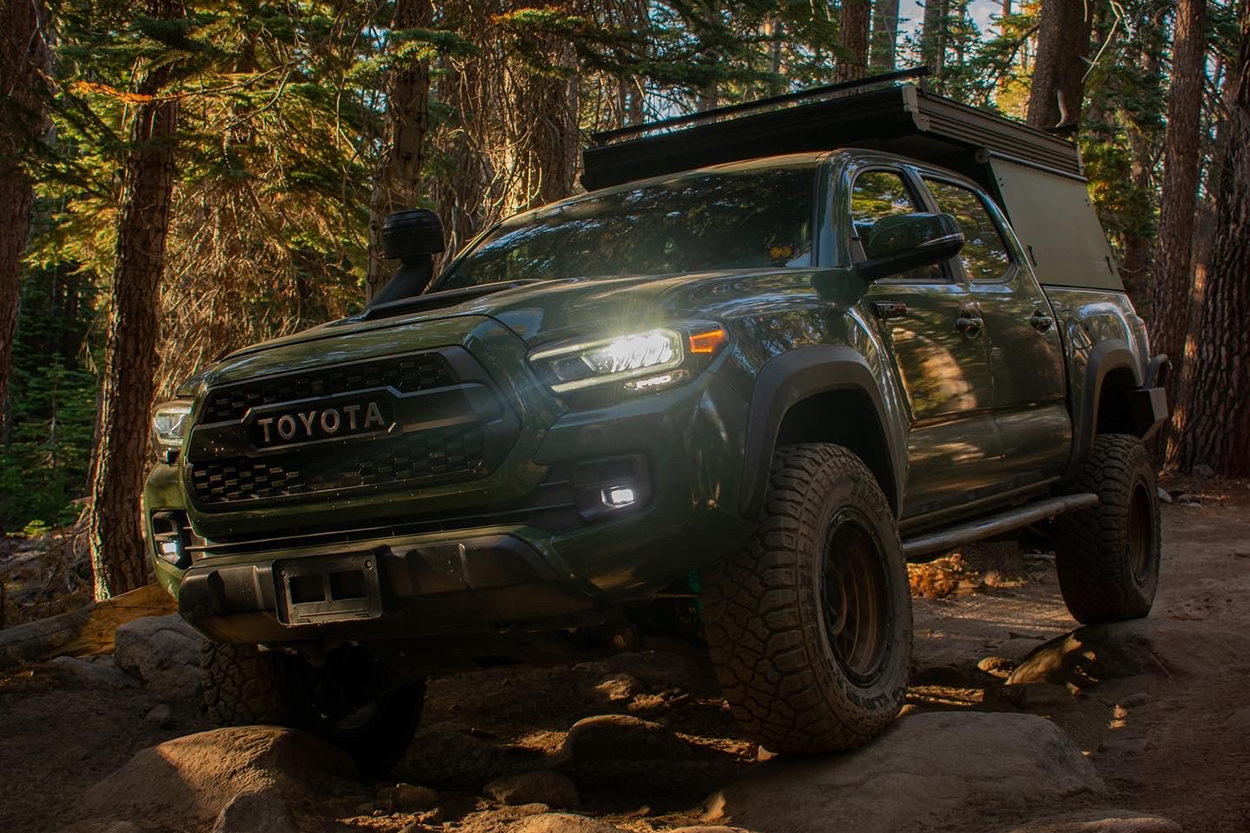 Slider Details
Model:

0° w/ Kick-Out & Top Plate

Price: $1,325
What Do You Like About Your Sliders?
I got sliders with the kick-out option because I wanted a sense of security while out on the trail. It's a good feeling knowing the Tacoma is protected while it slides along the rocks and pivots with the help of the kick-out. The kick-out portion also allows for a larger stepping area toward the rear of the cab which helps get things mounted on the GFC.
Final Thoughts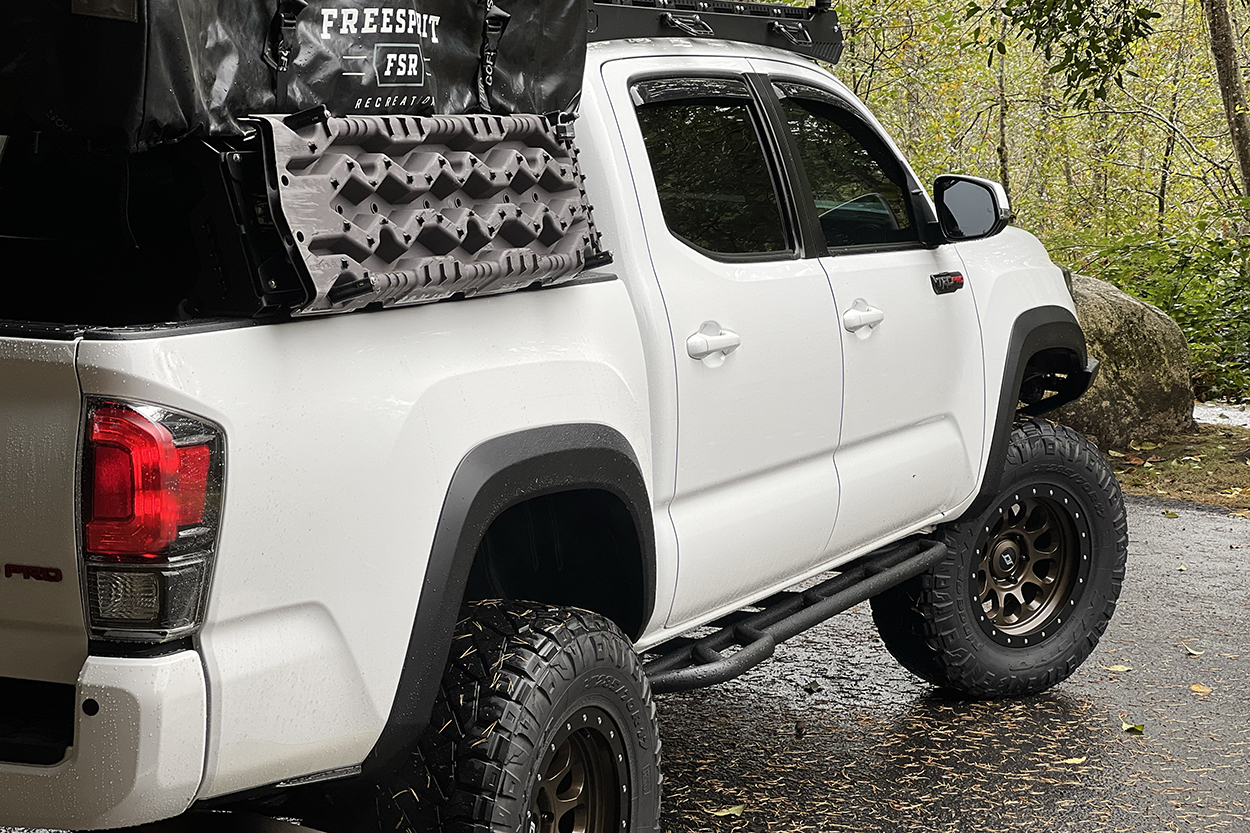 In certain situations out on the trail, the kick-out portion of your sliders may get hung up on an obstacle when trying to reverse your rig on the trail. While this could be an issue to some, the slider is still protecting your Tacoma while in reverse too. So, I guess that is still somewhat of a win when you think about it that way.
They act as a step, protect your Tacoma while out on the trail, and provide additional side protection in a car accident. Plus, they are similarly priced to some simple running boards out on the market. That makes them a no-brainer mod in my book.
If you want to be featured for Taco Tuesday, submit your build through TrailTacoma.com/Feature. Next week's Taco Tuesday will be featuring Bed Rack & RTT Combos that owners are running and what they like about them. We're looking for sweet rides to showcase! If this is you and you love your setup, send in your details because we want to see it.
Thanks for reading guys. I'll see you next week!